Editor's Note: To listen to and read past conversations with Elisa Novick on Planet Waves, please use this link. We'll be publishing an article by Elisa each Sunday evening. You're invited to visit her website and Facebook page. — Amanda
I wrote the following article for two reasons. One I would call a delicious delineation, meaning that to distill these understandings out of 30 years of practice is yummy for me (I guess my enjoyment of food is showing in my metaphors). The other has to do with the difficulty I've had in describing what I do.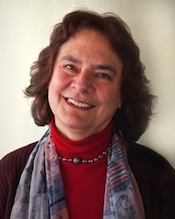 If I say I am a healer or that I do counseling, it seems inevitable that people assume they have to have an issue or a problem to work on every session. We look for what is 'wrong', where the suffering is, what is not working out, and we want relief. I'm not judging this. Relief is, after all, so relieving, and can lead to great learning.
The good news is that the suffering brings people into a process the soul and all of our cheerleaders in Spirit are delighted to have us engage in anyway. But I want my clients to know that it is fine to say, "everything is going well right now." Then the next level appears and we are going for the good stuff. Wouldn't it be grand then to say, "I am here to refine my attunement, to develop mastery and know myself as a Grand Cosmic Being?" What if we upped our game like that? Hmm.
I still have not been able to find one word that adequately — and I hope beautifully — covers all of the stages I describe in the article below. (Maybe you will have suggestions.) The result is my ridiculously long run-on sentences and my need to say so much. Thank goodness Eric gives me the time and the room to indulge that need and that you care enough to read and respond! I look forward to your comments.