Astrology Public Radio in affiliation with the Pacifica Radio Network (which carries Democracy Now!). Planet Waves FM is a project of Chiron Return, a 501(c)(3) nonprofit corporation. We are 100% listener supported. Your contribution — large or small — helps make this program happen. We run on a little money and a lot of love. Thank you for your generosity; please send a friend and stay in touch! New program most Friday evenings.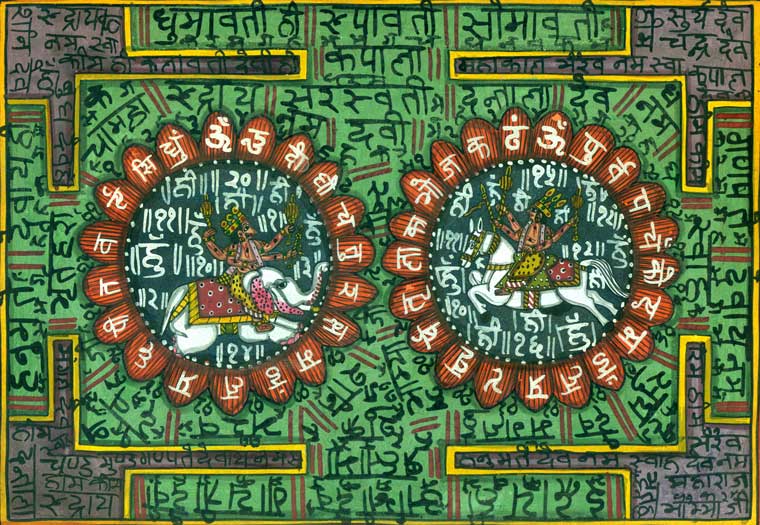 The Tantra Studio Classics Collection
Our editors have gathered the best of Tantra Studio from the spring of 2020 and placed it on its own page. Tantra Studio is often the last segment of the program, which will address a topic of a sexual nature. Here is a link to the compilation.
---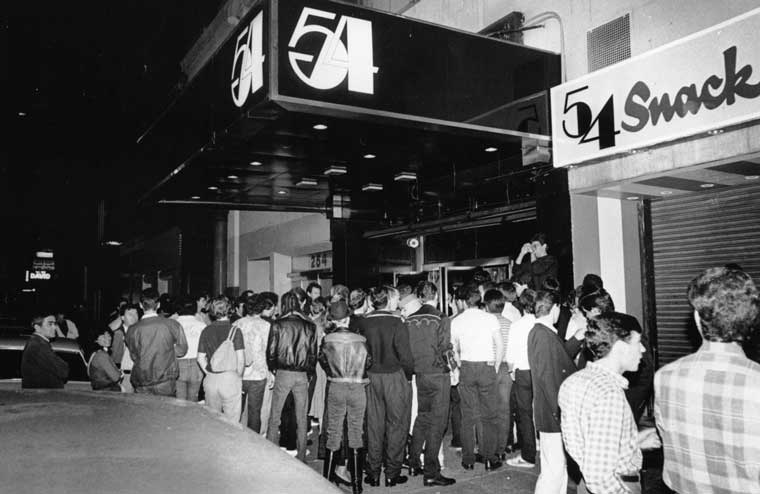 Read our Listener Feedback and Guest List
Eric Francis is on a short break from the program. He is planning to return either March 12 or March 19. You may read this letter to our listeners. We have received some incredible feedback for our coverage of the Covid situation, including two people who think we should receive a Pulitzer Prize for our coverage of the Covid test. Here is a list of our guests for the past 12 months, complete with links to the programs they appeared on.
Next week we will have a special presentation of the Tantra Studio Classics Collection. That will go up Friday afternoon, March 5.
---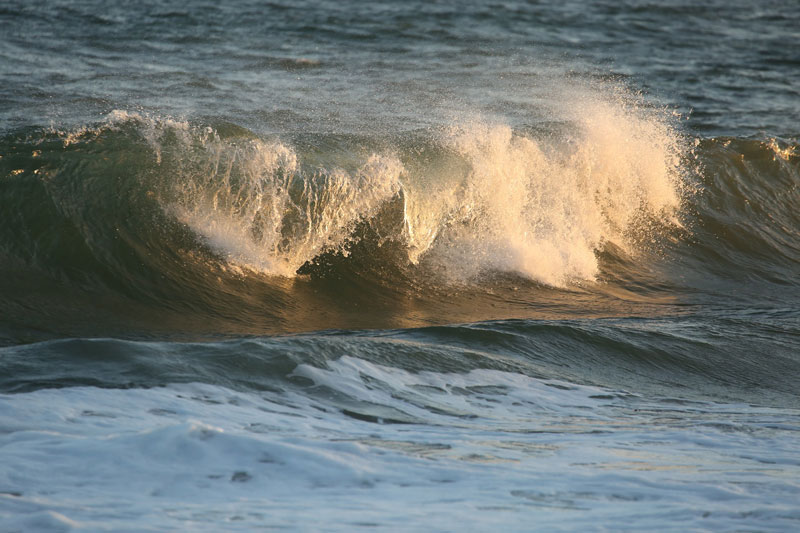 February 19 2021 | Mercury direct in Aquarius, with Saturn square Uranus. Review: One year into the Covid story. Interview with Tom DiFerdinando about Wilhelm Reich
Mobile device | Thank you for sponsoring Planet Waves FM | Live Music Stream by Vision Quest – Fabulous!
Interview with Tom starts at about 2 hours right after the break.
Note, this is the last program of the season. I will be taking a two-week and plan to return with a new program Friday, March 12, 2021.
Here is what my listeners have to say after one year of Covid coverage on Planet Waves FM. Please take a moment and make a donation now. Thank you.
"Eric, you and your team should win a Pulitzer for this brilliant work. I hope the story you just broke has legs like crazy and that Bustin is busted, along with the rest of the scammers perpetrating the crime against humanity that is Christian Drosten's PCR test."
— Susan C Roberts
"Eric, thanks for compiling the COVID news and commentary. I hadn't noticed it for a while but have found it again and it is like a lighthouse in a sea of nonsense. I have been following Tom Cowan et al, but good information is scattered all over the place, and hard to pin down."
— Zachary
"Planet Waves is one of the first places I go to learn what is actually happening in the Covid world. Eric Francis Coppolino's incredible investigative work helps me to know I am not going coo coo bananas. I feel very grateful for Planet Waves' courage in reporting what is happening. Thank you, thank you."
— Natalie Levin in Philadelphia.
"PW/PWFM offers consistently cohesive information presented in a calm and methodical manner, and always counterbalanced with inspiring creative content. This enables the listener to stay afloat throughout these deeply concerning times. Having been with PW for many years now, I have utter faith, trust and respect for Eric and his team, and although the truth can often make us fret, Planet Waves remains a beacon of hope and guidance even in the darkest and most trying moments."
— Karen Barnes
"You already know my opinion but I will state it publicly, PW is keeping me sane and stable in times when I could have felt the opposite. I am endlessly stunned by the amount of excellent work that you and your team have accomplished since April 2020. Thank you." — Debra Samuels
"Great job Eric, I'm so glad someone is covering the rest of the covid story. I am thinking someday we will all have to live in a small band of un altered humans on the outskirts of humanity."
— Kel Dip
"Thank you Eric for Planet Waves and your posts here. I trust your research and your honest sensible approach, and have shared PW with friends. There are very few places to find Covid info that I go to for the truth."
"I commend your dedication and focus to bringing light to this matter. You have the patience of a Saint. I know it takes alot of work and research to do what you have accomplished. You also have taken the time to respond to opposing opinions. Bravo!"
— Shiela Cody
"I visit almost daily. This is where I go to read the truth."
— Susan Dollenmaier
"Working with the team has been of great benefit to me personally. It's kept my understanding sharp, it's been exciting, it's given me a sense of community in a hostile and stupid world. It's helped my confidence in myself."
— Ro Dann
---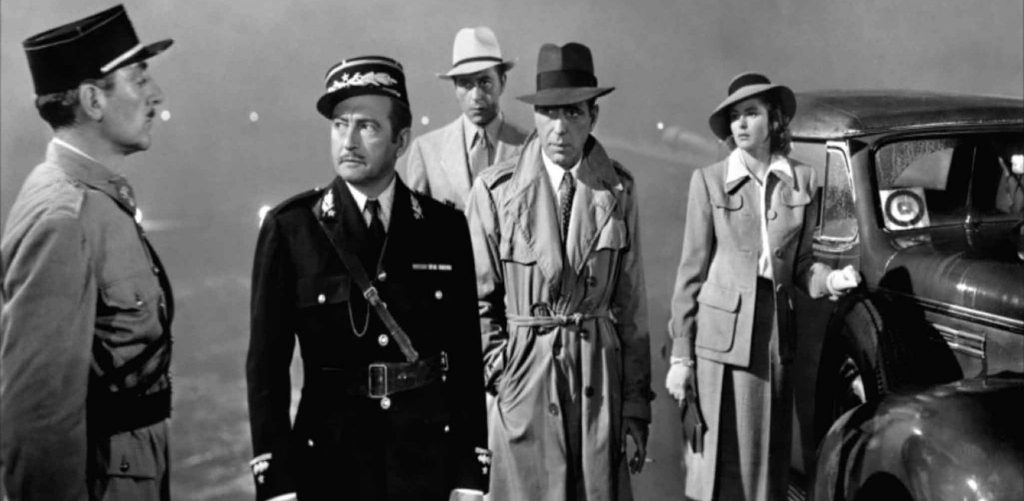 February 12 2021 | Aquarius New Moon of 1962 and today. The Year of the Metal Ox. The idea of informed consent and how that relates to risk assessment. Presentations by Dr. Sherry Tenpenny and Mary Holland, courtesy of Children's Health Defense. Tantra Studio on the Amnesty game.
Mobile device | Link to this program | Thank you for sponsoring Planet Waves FM | Live Music Stream by Vision Quest – Fabulous!
Tantra Studio begins at 2 hours and 18 minutes. Listen to this exclusive interview with the In Silico virus MN908947.2 — seven minutes long.
You may read a description of Planet Waves TV here. You may read a description of Planet Waves FM here. We'll add stand-alone pages Saturday. I reference two articles in the program, let's see if I can remember them. One I read from: Is Negligible Risk Premeditated Murder?. This is by two of my teachers of chemical issues and toxic torts litigation. And the other is Chiron: Key to the Gemstone File, about how the FDA and EPA responded to total regulatory failure in the chemical industry. This document is the official request to Eurosurveillance to withdraw the Corman-Drosten paper that stands as the scientific basis of the virus, the pandemic and the test. It pertains directly to the interview below. Here are the 1962 total solar eclipse with the Aquarian alignment. This takes you to an open Facebook page.
---
Here is part one of my interview with American PCR master Kevin McKernan and digital artist Bobby Rajesh Malhotra.
Here is part two of my interview with American PCR master Kevin McKernan and digital artist Bobby Rajesh Malhotra.
---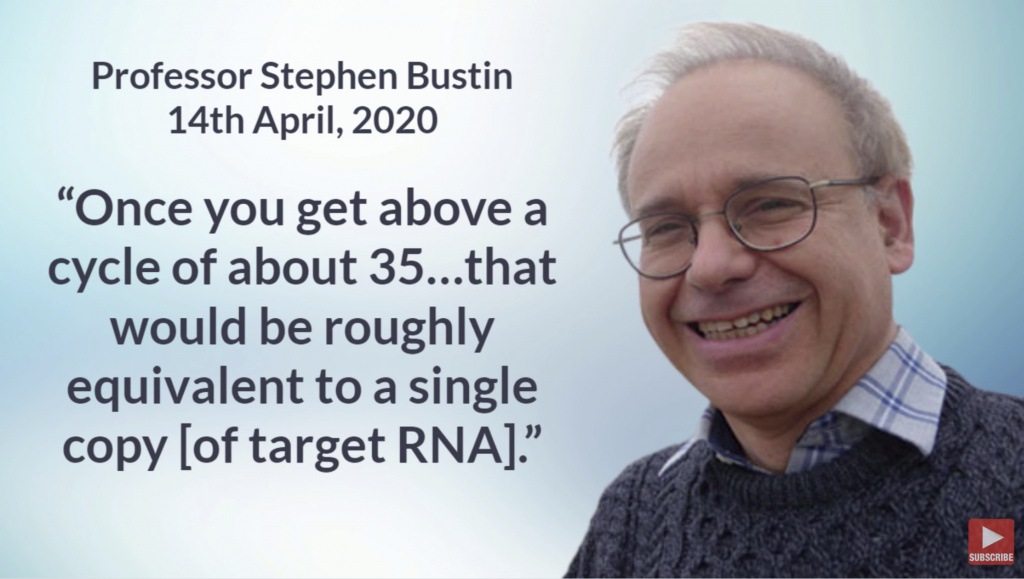 Feb. 5, 2021 | Aquarius Astrology. Interview with Dr. Stephen Bustin, master of the PCR. Eurosurveillance responds to retraction demand. Tantra Studio on staying human.
Mobile device | Link to this program | Thank you for sponsoring Planet Waves FM | Live Music Stream by Vision Quest – Fabulous!
Tantra Studio starts at approx 2:53
T
onight's program focuses on my interview with Dr. Stephen Bustin. The full recording of Monday's interview from Monday is posted as a stand-alone player below, which is closely
timed with the tweets on this thread
, by Dr. Kevin McKernan. Note that time stamps may be off by about 20 seconds, as I added a short introduction.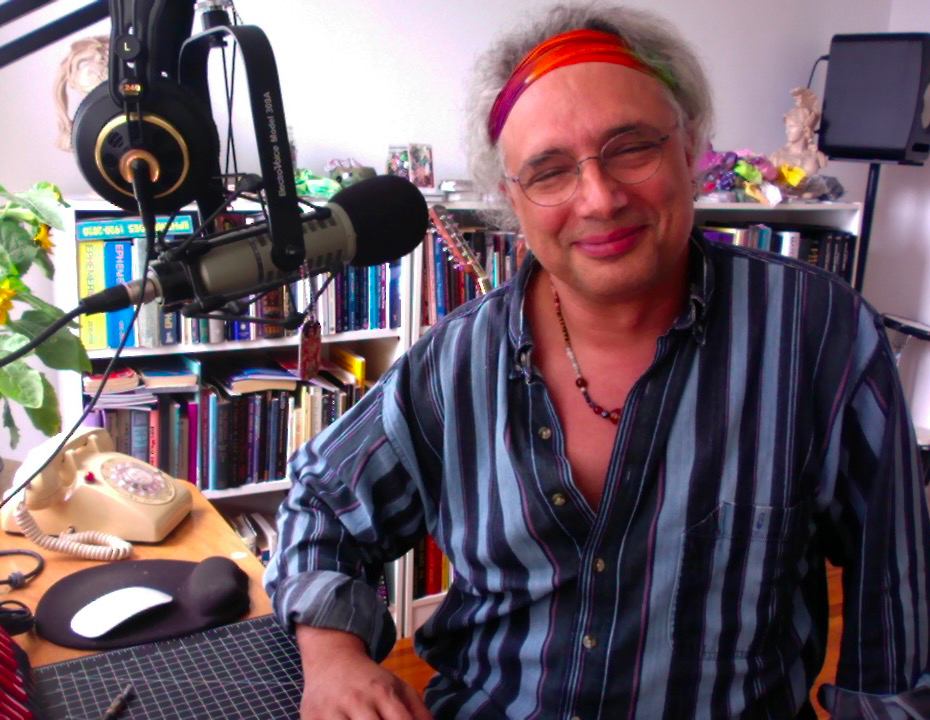 There are two additional Twitter threads of relevance to this issue — one by Peter Borger, primary author of the Eurosurillance retraction demand, and one by Bobby Malhotra, the second author of the retraction demand, who is commenting on the reply by Eurosurveillance to the retraction demand.
Here is the full text of the demand to Eurosurveillance to retract the Cormon-Drosten paper, which paper serves as the constitution of the pandemic. Here is the original Corman-Drosten paper that was "peer reviewed" by Eurosurveillance and published in just 27 hours. I call this the constitution of the pandemic: the one scientific paper that asserts that there is a virus, that it is deadly, that there is a test for it — and that was supposed to have been peer reviewed but was not.
Here is the work of Dr Stephen Bustin that got my attention, a 2017 paper called Talking the Talk but not Walking the Walk. Finally, here are some notes by David Rasnick that you might find interesting. Below the player is the video about how to create an in-silico virus by Bobby Malhotra.
LISTEN TO THE FULL INTERVIEW AS STAND-ALONE PLAYER, TIMED TO DR. KEVIN McKERNON'S TWITTER THREAD.
---
---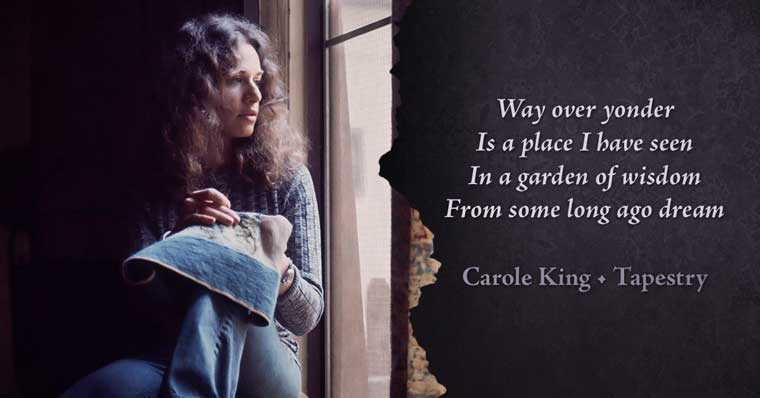 Friday, Jan. 29 | Mercury Retrograde in Aquarius as Anti-Environment; the Gamestop Incident; the 50th anniversary of Carole King's Tapestry album; Tantra Studio on Curiosity
Mobile device | Link to this program | Thank you for sponsoring Planet Waves FM | Live Music Stream by Vision Quest – Fabulous!
---
New! 24-hour on-air stream — All Astrology
Collection of 2020 astrology readings by Eric Francis on Mixlr. New astrology readings for all 12 signs are coming soon.
---
New Planet Waves TV on Mercury Retrograde in Aquarius
---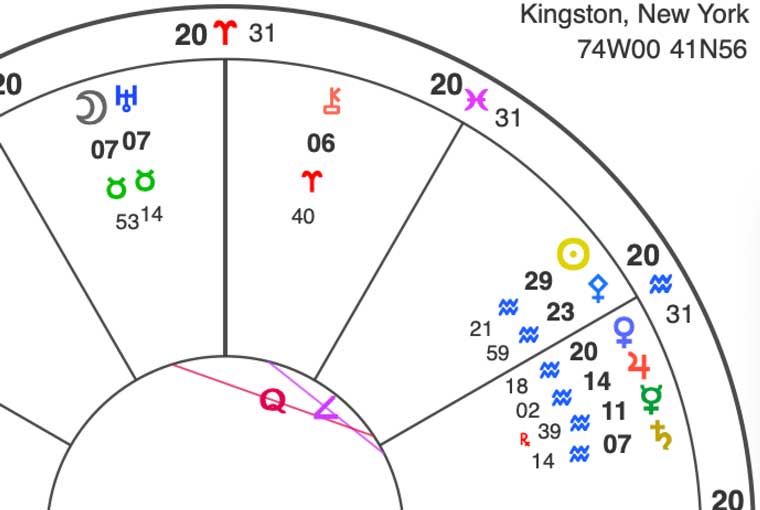 Friday, Jan. 22 | The new Aquarius pattern; Controversy over ICAN claim that CDC removed autism denial — developing story; interview w/ leader of Free Press; Tantra Studio
Mobile device | Link to this program | Thank you for sponsoring Planet Waves FM | Live Music Stream by Vision Quest – Fabulous!
We are still sorting out the ICAN / CDC autism issue though there may be merit to the statement. I'll update you on next week's program.
Here are some resources:
Statement about "misinformation and disinformation by Free Press
Christopher Korst on cell line contamination – MUST READ
Steve Bustin on problems reproducing experiments done with the PCR — focusing on errors introduced during the the Reverse Transcriptase phase of rt-PCR
---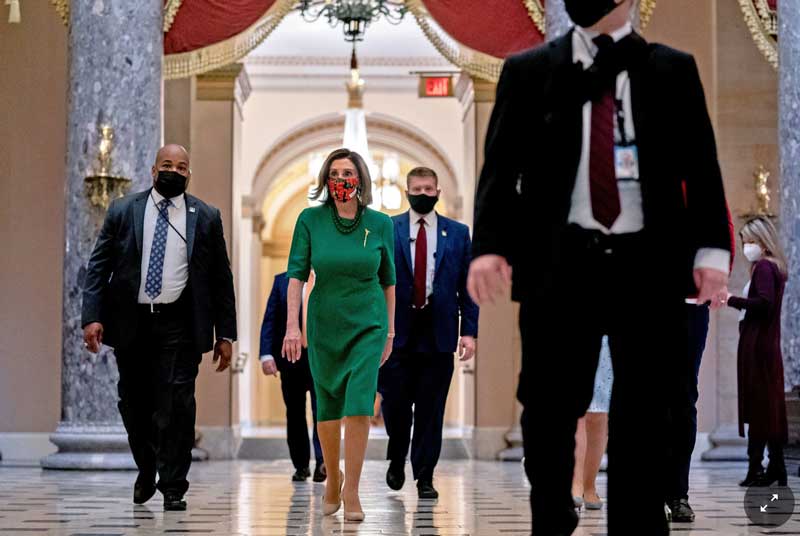 Friday, Jan. 15

 |

The United States Pluto Return
Mobile device | Link to this program | Thank you for sponsoring Planet Waves FM | Live Music Stream by Vision Quest – Fabulous!
Note to listeners: Planet Waves FM is looking for a web assistant, with proficiency in basic HTML, Java, CSS and WordPress. If you are interested or know someone who might be, please write to me at efc@planetwaves.net.
Tonight's Planet Waves FM looks at the inauguration and the Pluto Return of the United States. More notes and resources in the morning. It looks like we will be doing the live edition of Planet Waves TV on our YouTube channel, which has a shortcut — just enter PlanetWaves.TV and that redirects to our area in the Borg.
Here is the edition of Planet Waves FM featuring the conversation with Steve Bergstein about COINTELPRO. Here is a short history of the project; I do not know the authors though the account is detailed and comprehensive.
If you are interested in the discussion I've referenced several times — the one with psychologists discussing why people fall for false flag events, and still trust the government, please listen to the second short audio on this link. This is a psychological analysis of the impact of the events of Sept. 11, 2001.
---
I am attaching what is considered the most important and groundbreaking speech in the life of Dr. King, which was at Riverside Church on April 4 1967 when he spoke out against the Vietnam War.
---
Preview of New Documentary on the PCR 'Test' Explains Why 93% are False Positives
And when you have 7% "accurate" positives, you have absolutely nothing. Note that the PCR cannot detect live virus, it cannot detect infection, it cannot detect infectivity and it cannot tell a person whether they are going to get sick. More information and links at this Planet Waves fact sheet.
---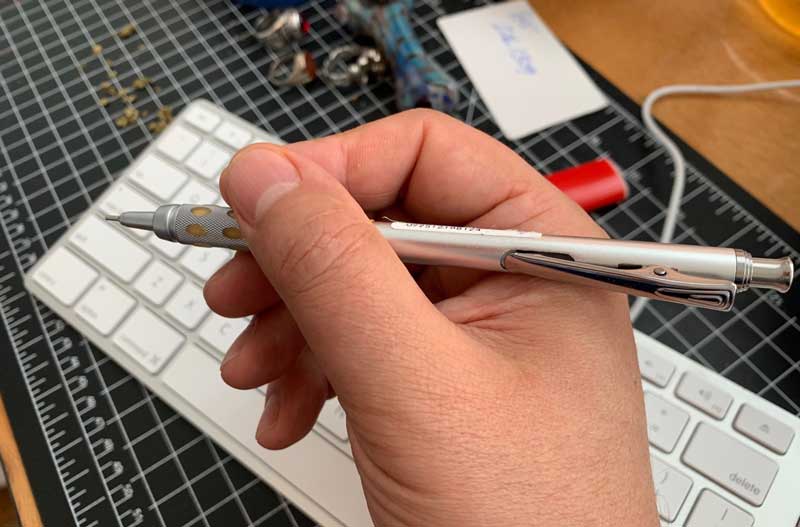 January 8, 2021

 |

DON'T GIVE UP
Mobile device | Link to this program | Thank you for sponsoring Planet Waves FM | Live Music Stream by Vision Quest – Fabulous!
Tonight's Planet Waves FM looks at what happened in Washington DC on Jan. 6, the astrology through the New Moon and into the Inauguration, and other topics.
NOTE — I heard Saturday on C-Span that the Sergeants at Arms of the House and the Senate have resigned, along with the chief of the Capitol Police.
I will offer my proof that nobody can prove that there is a virus on the loose. Here is The Year in Review as a PDF. If there is a new public health problem, it has not yet been identified or diagnosed. Evidence points to more than issue causing more than one disease, and preexisting diseases all playing a role.
The Lancet, a prominent medical journal, has written that what is being called Covid is not a pandemic, it is a syndemic, or issue with multiple causes: "The 'science' that has guided governments has been driven mostly by epidemic modellers and infectious disease specialists, who understandably frame the present health emergency in centuries-old terms of plague. But what we have learned so far tells us that the story of COVID-19 is not so simple."
NOTE — I have just learned after doing the program that Anthony Fauci personally admits that asymptomatic spread is irrelevant and does not drive a pandemic. He said this in January 2020, long before the study of 9.5 million people in Wuhan demonstrated that there was no asymptomatic spread, I guess he wanted to get out ahead of that one. Note that "asymptomatic spread" is the basis of masking, separating, lockdowns, closures of business, travel restrictions, curfews and so on. But there is none. This has now become a pointless, false excuse — except they get their mandates and lockdowns.
Here are the charts  — the Inauguration, the incident in Washington and David Bowie, whose birthday is/was Jan. 8.
Personal PS re my story about my lawyer friend in DC: The camp we went to was not posh, it was rather rough and ready wilderness type camp, but was expensive so it drew an upper-crust base of families. It was a Quaker camp, where we had meeting every day, and the most significant thing that happened to me that summer was figuring out that I was Quaker. I was 14, and officially joined a meeting at about age 20, and remain a member of New Paltz Friends' Meeting to this day.
---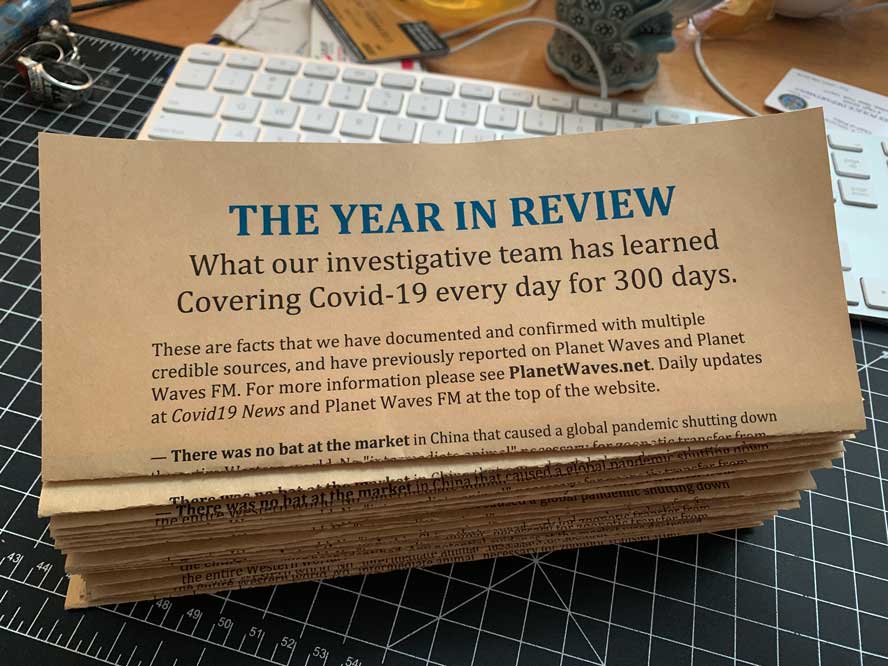 ---
Go to Planet Waves FM homepage
The Deep Archive – hundreds of programs
---

Beginning on WDST-Radio Woodstock in 1996, Eric has developed free-form talk/music formats, inspired by the WPLJ Sunday night program hosted since 1973 by Bill Ayres (the former priest and founder of WHY Hunger, not the political figure). Along the way, he's made guest appearances on WBAI and many other Pacifica stations, on news stations in the New York area, and did one-minute tarot readings during morning drive on Oldies '97's Bob Miller Show in the Hudson Valley. Planet Waves FM is now at somewhere around episode 600 give or take a couple of dozen.
Spring through Midsummer | Midsummer through Mid Autumn
Older entries
December 2020 | October-November 2020
Old shows