New! 24-hour on-air stream — All Astrology
Collection of 2020 astrology readings by Eric Francis on Mixlr. New astrology readings for all 12 signs are coming soon.
---

Astrology Public Radio in affiliation with the Pacifica Radio Network (which carries Democracy Now!). Planet Waves FM is a project of Chiron Return, a 501(c)(3) nonprofit corporation. We are 100% listener supported. Your contribution — large or small — helps make this program happen. We run on a little money and a lot of love. Thank you for your generosity; please send a friend and stay in touch! New program most Friday evenings.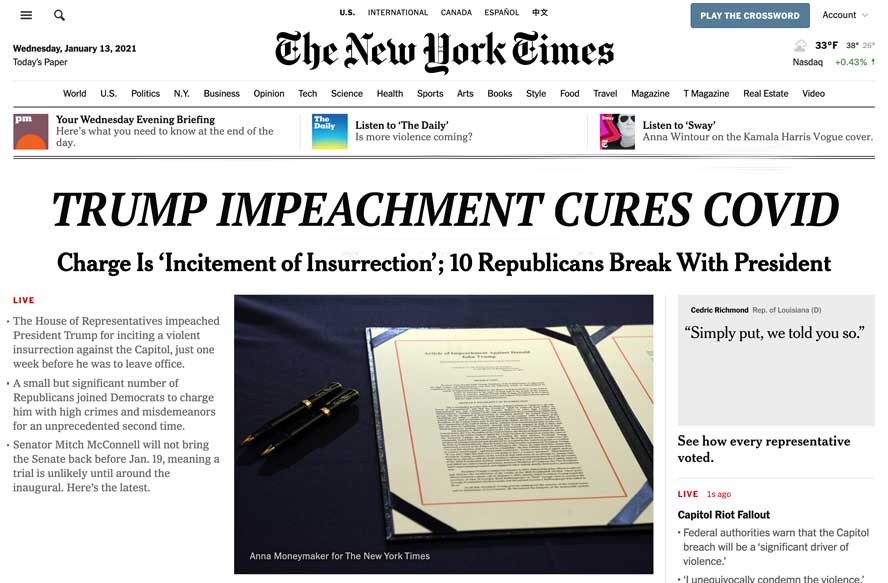 Friday, Jan. 15

 |

The United States Pluto Return
Mobile device | Download | Thank you for sponsoring Planet Waves FM | Live Music Stream by Vision Quest – Fabulous!
Tonight's Planet Waves FM looks at the inauguration and the Pluto Return of the United States. More notes and resources in the morning. It looks like we will be doing the live edition of Planet Waves TV on our YouTube channel, which has a shortcut — just enter PlanetWaves.TV and that redirects to our area in the Borg.
---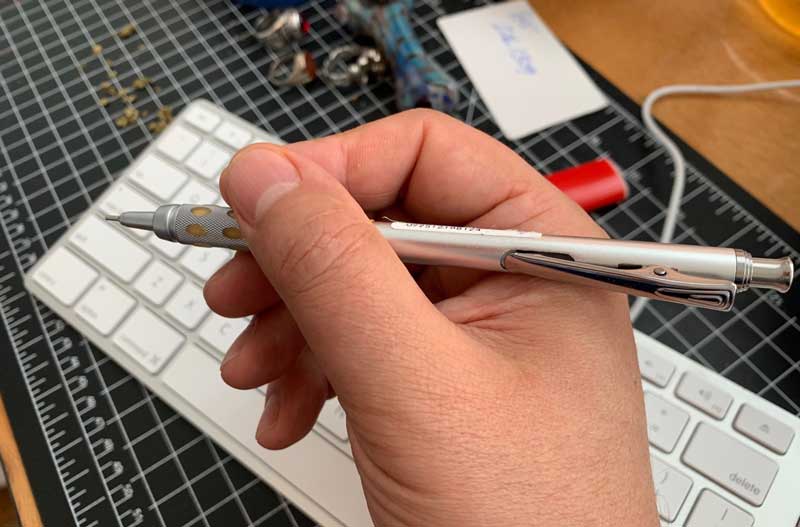 January 8, 2021

 |

DON'T GIVE UP
Mobile device | Download | Thank you for sponsoring Planet Waves FM | Live Music Stream by Vision Quest – Fabulous!
Tonight's Planet Waves FM looks at what happened in Washington DC on Jan. 6, the astrology through the New Moon and into the Inauguration, and other topics.
NOTE — I heard Saturday on C-Span that the Sergeants at Arms of the House and the Senate have resigned, along with the chief of the Capitol Police.
I will offer my proof that nobody can prove that there is a virus on the loose. Here is The Year in Review as a PDF. If there is a new public health problem, it has not yet been identified or diagnosed. Evidence points to more than issue causing more than one disease, and preexisting diseases all playing a role.
The Lancet, a prominent medical journal, has written that what is being called Covid is not a pandemic, it is a syndemic, or issue with multiple causes: "The 'science' that has guided governments has been driven mostly by epidemic modellers and infectious disease specialists, who understandably frame the present health emergency in centuries-old terms of plague. But what we have learned so far tells us that the story of COVID-19 is not so simple."
NOTE — I have just learned after doing the program that Anthony Fauci personally admits that asymptomatic spread is irrelevant and does not drive a pandemic. He said this in January 2020, long before the study of 9.5 million people in Wuhan demonstrated that there was no asymptomatic spread, I guess he wanted to get out ahead of that one. Note that "asymptomatic spread" is the basis of masking, separating, lockdowns, closures of business, travel restrictions, curfews and so on. But there is none. This has now become a pointless, false excuse — except they get their mandates and lockdowns.
Here are the charts  — the Inauguration, the incident in Washington and David Bowie, whose birthday is/was Jan. 8.
Personal PS re my story about my lawyer friend in DC: The camp we went to was not posh, it was rather rough and ready wilderness type camp, but was expensive so it drew an upper-crust base of families. It was a Quaker camp, where we had meeting every day, and the most significant thing that happened to me that summer was figuring out that I was Quaker. I was 14, and officially joined a meeting at about age 20, and remain a member of New Paltz Friends' Meeting to this day.
---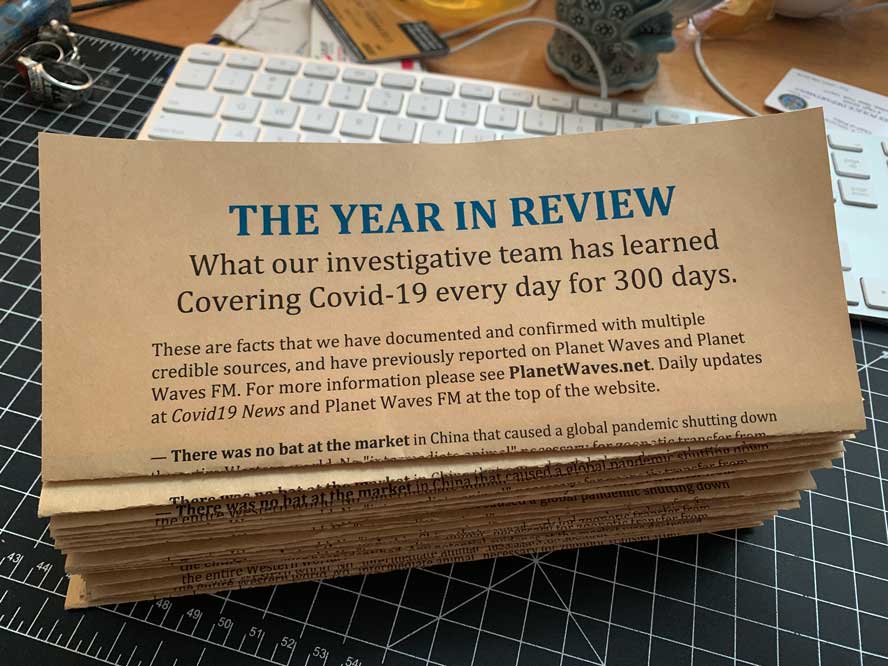 December 31

 |

Planet Waves FM

New Year's Eve
Mobile device | Download | Thank you for sponsoring Planet Waves FM | Live Music Stream by Vision Quest – Fabulous!
Tonight's New Year's Eve special will be posted at about 9 pm EST.  THE YEAR IN REVIEW IS AVAILABLE AS A PDF
---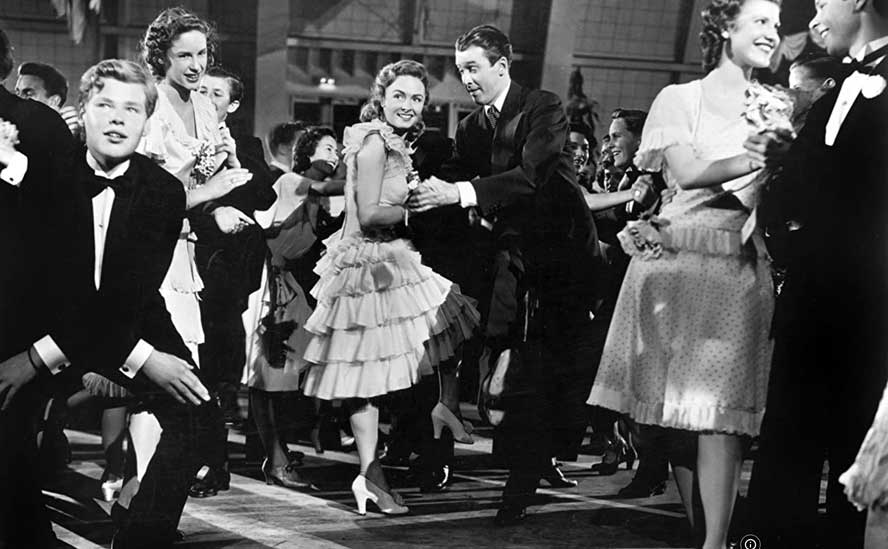 December 25

| Planet Waves FM

Christmas Special
Mobile device | Download | Thank you for sponsoring Planet Waves FM | Live Music Stream by Vision Quest – Fabulous!
Tonight's Christmas Special includes a selection written and performed by William S. Burroughs, my reading of a Robert Service poem that takes place "on a Christmas day," and a close look at the Age of Aquarius and Aquarius itself, and its relationship to the digital age. Tantra Studio is my first-ever introduction to bisexuality, beginning with the history of the word. I don't get into personal experiences, though if you're curious, here is a story from Book of Blue called A Page from the Women's Book of Secrets. In the next edition on this topic, I want to cover some of what I feel are the distinctly modern manifestations of bisexuality — especially in men — that include sissy play, femdom play, bend over boyfriend and cuckold play. These all open up the potential for non-political expression of sexual experimentation. If you're curious about more of my sex writing, check out Yogi Slut. Here is the Tantra Studio Classics Collection. I mentioned a sociologist named Harris Mirkin. Here is the article I had in mind, about sexual politics.
---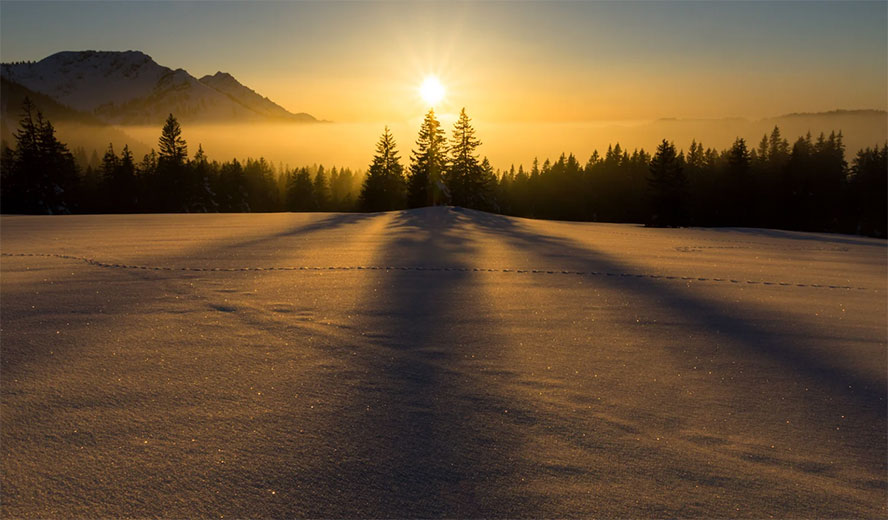 December 18 | Jupiter Conjunct Saturn in Aquarius on the Winter Solstice. State Sen. Dr. Scott Jensen is my guest, with a cameo by Tony Fauci. The return of Tantra Studio.
Mobile device | Download | Thank you for sponsoring Planet Waves FM | Live Music Stream by Vision Quest
Astrology through 45 mins; virus coverage starts then with Bill Huston's FOIL bomb — see document below. Part three, Jensen and Fauci analysis, starts at about 1:24. Tantra studio starts at about 2:49.
New Article: It's Time for a Covid Reality Check
This week's program considers the implications of Jupiter and Saturn in Aquarius. These planets form a conjunction in the first degree of Aquarius on Monday. I look at the solstice chart, with Mars conjunct Eris square Pluto. New York State has no evidence masks are safe or prevent disease (see document below). We listen to Tony Fauci lie his face off on the Virology Podcast, and then consider the thoughts of Dr. Scott Jensen, state senator of Minnesota, on false Covid death reporting. And finally the return of Tantra Studio.
Here's that Woodstock article for you. Here is Yogi Slut, home of the sex reading list. If anyone wants the Bustin report sent to me by David Rasnick (the deconstruction of problems with the PCR and the lack of reproducibility of studies that use the PCR) please write to me at efc@bookofblue.com. If you want to drum, hang out, play guitar or spin fire (etc.), please drop me a note. Remember: testing and contract tracing study of 9.5 million people says that there is no asymptomatic spread of "the virus."
If you listen regularly, please do your small part to sponsor Planet Waves FM. Every contribution counts! Thank you.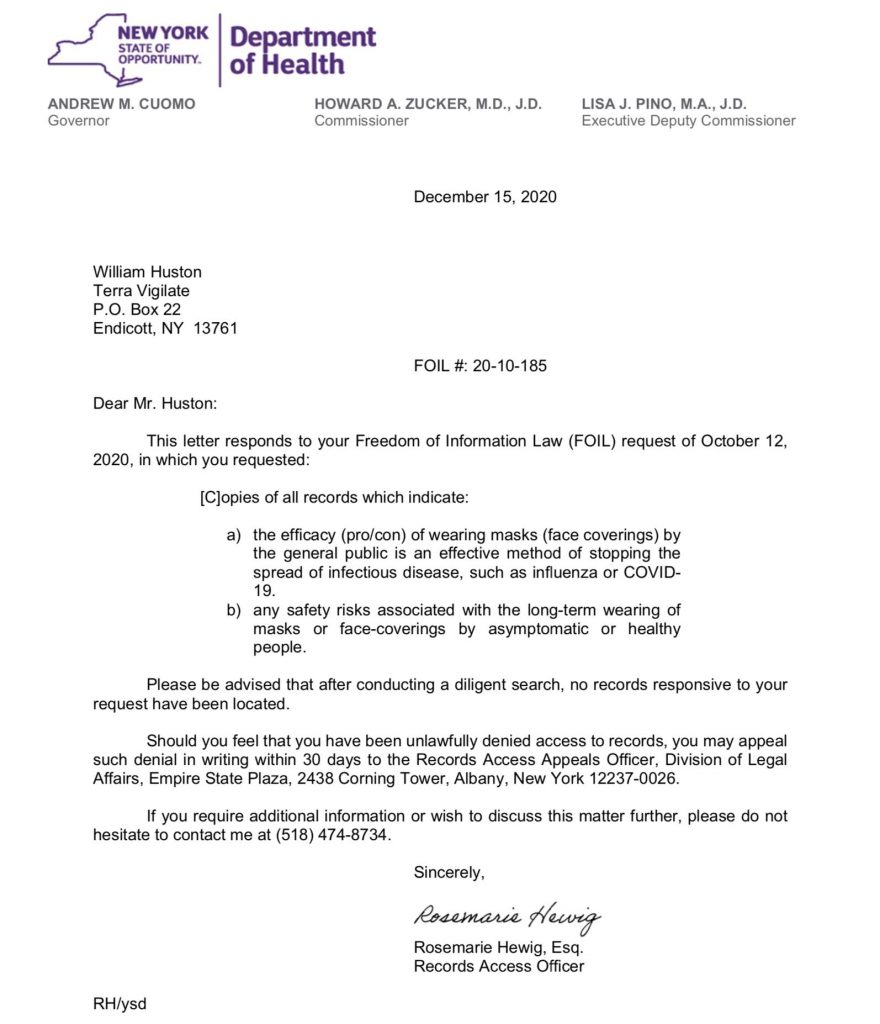 ---
As I mentioned, I've been remiss in my coverage of The Great Reset as the global policy driving needless covid hysteria. Here is an excellent summary. Also see The Amazing Polly a few programs down, small video from Bitchute.
---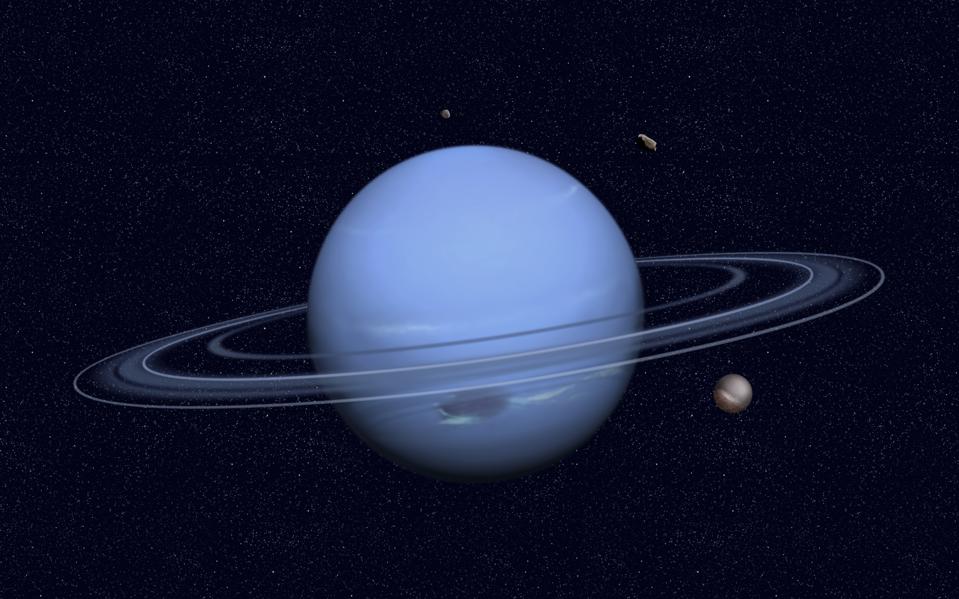 December 11 | The Vortex: Total solar eclipse in Sagittarius meets Neptune square the lunar nodes; and Anatoly
Mobile device | Download | Thank you for sponsoring Planet Waves FM | Live Music Stream by Vision Quest
Tonight's edition focuses on Monday's total eclipse of the Sun in Sagittarius, conjunct the Galactic Core. The eclipse is also square the planet Neptune, and Neptune in turn is exactly square the lunar nodes. To sum up, this is a moment of truth and a point of no return. We will take into the future what we believe when this eclipse happens, true or not. This is the article including discussion of the Johns Hopkins News-Letter and other developments in late November. Here is additional coverage of the total solar eclipse in Sagittarius. For those interested in seeing the Event 201 video, it's located in this article about five sections down, clearly marked. Here is the information on pathological priming from Children's Health Defense.
Player below is full recording of Saturday Afternoon / MFC by Vision Quest.
---
December 4 | Jupiter approaches Saturn; 22 European, British, American scientists expose PCR 'test' design flaws and con game — co-author Dr. Kevin Corbett is my guest
Mobile device | Download | Thank you for sponsoring Planet Waves FM | Live Music Stream by Vision Quest
This player contains the full interview, lasting 1 hour 50.
Mobile device | Download | Thank you for sponsoring Planet Waves FM | Live Music Stream by Vision Quest
Tonight I cover the run-up to the Jupiter-Saturn-Altair conjunction in Aquarius. These are a critical two weeks leading to this event, and my my reading, much is about to come out. I covered some of that in Thursday night's edition, called Drowning in Digital in easy to follow language. Further background can be found in the article How Safe is Too Safe?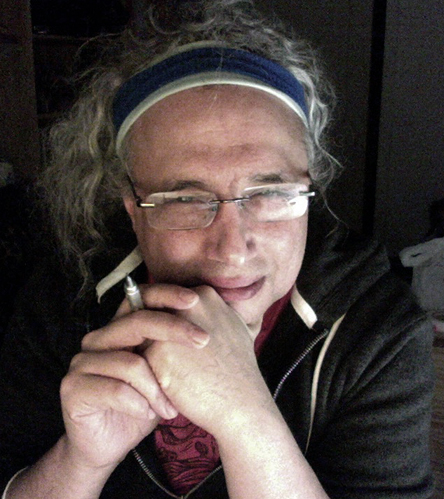 You may be aware that a consortium of European and British scientists has prepared an external peer review of the original Jan. 23 paper that was supposed to have established the scientific basis of the pandemic.
This is the "retraction paper," or demand for retraction of the Jan. 23 paper, called the Corman-Drosten paper.
Tonight my guest (in the second player above) is Dr. Kevin Corbett, who for decades worked as a nurse directly with AIDS patients. He then pursued his doctorate in the technicalities and social implications of HIV testing.
Dr. Corbett is one of 22 coauthors of the peer review, and has given nearly two hours of his time to our audience to explain the implications of the paper.
Due to my unique background as a science writer and astrologer, we are the only publication that is able to handle both "sides" of reality with equal dexterity, and to integrate them. That's the missing piece even in the alternative press, which tends to be politically obsessed (that is easy). Integrating spiritual maters and scientific ones — that's exciting, and necessary.
Planet Waves FM is advertising-free, supported by our non-profit, Chiron Return. If you want to make a one-time or monthly donation, you are invited to do so. Each greatly facilitates our work.
Planet Waves astrology is also advertising-free and supported exclusively by you, our readers in the form of our Core Community. If you would like to get involved as a Core Community Member, here is the link.
I will have more news Saturday about our 2021 annual editions — please check your inbox in the early evening. Thank you for your trust, your readership and your business.
---
Here is the Amazing Polly video I mention, which gives the deep background on the level of the Great Reset.
---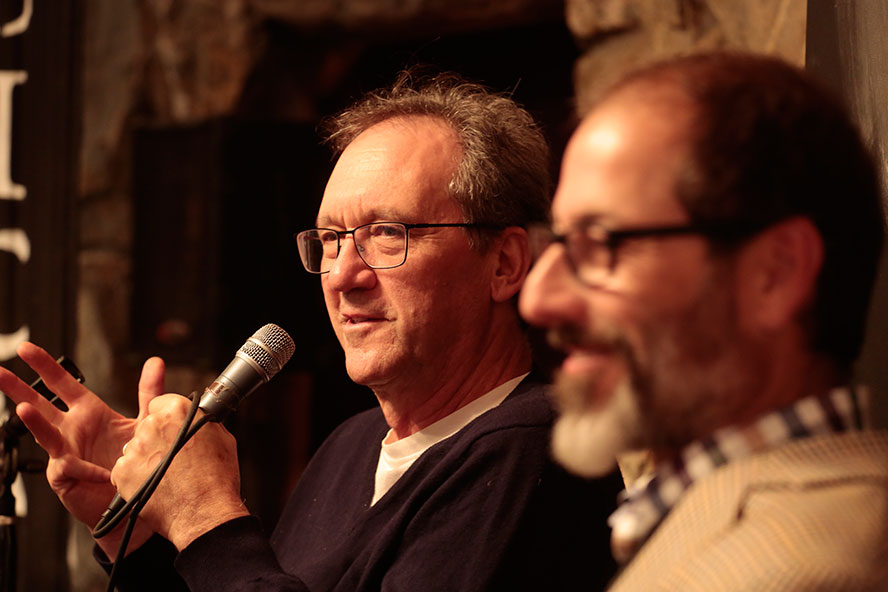 Full-Day Workshop with Dr. Thomas Cowan and Dr. Andrew Kaufman: All Sessions Published Below
Tom and Andy were drafted into Covid education unplanned like the rest of us. They are two of the best presenters on many issues, and offered a full-day virology/biology/germ versus terrain theory class Sunday, upstate New York location, incredible space, far far into farm country in the back hills…rather large crowd and not a mask in sight. Hugs, potluck dinner, singing, questions and answers, discussion of the 9th Amendment and Section 4.4 of the Constitution's main text. The underlying theme was spiritual: faith in the genius of creation that made the body, spoken of in the language of biology and other empirical science.
Recording below is opening comments by Dr. Thomas Cowan: Germ Theory, Terrain Theory, sickness, wellness and healing.
Recording below is Dr. Andrew Kaufman: Opening Comments, Koch's and Rivers' Postulates
Dr. Cowan speaks on the principles of water related to health and healing.
Question and Answer Session with Tom and Andy. Audience voices will be difficult to hear, as there was no amplification.
Spend an hour alongside the Coxing, a spring-fed creek in the Shawangunk Mountains of Ulster County, New York.
Ambient Audience Sounds
And that's all folks!
---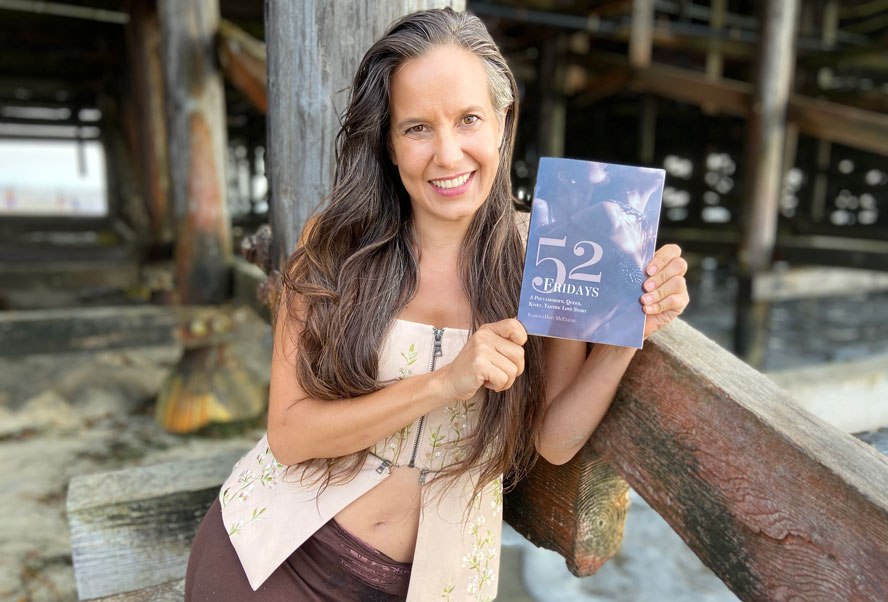 November 19 | Interview with Tantric Teacher KamalaDevi
Mobile device | Download | Thank you for sponsoring Planet Waves FM | Live Music Stream by Vision Quest
This week, I have a stand-alone edition of Tantra Studio for you — an interview with KamalaDevi, author of a new book called 52 Fridays. The interview lasts about an hour, with a short intro, and a little music at the end from Vision Quest. We begin talking about what we both learned from Betty Dodson, and end up in a rather interesting space, on the topic of men and interior physical reality. We both disclose some of what we have learned along the Tantric journey. I think you will appreciate this discussion. You may reach Kamala at KamalaDevi.com. Please say you heard about her on Planet Waves FM.
---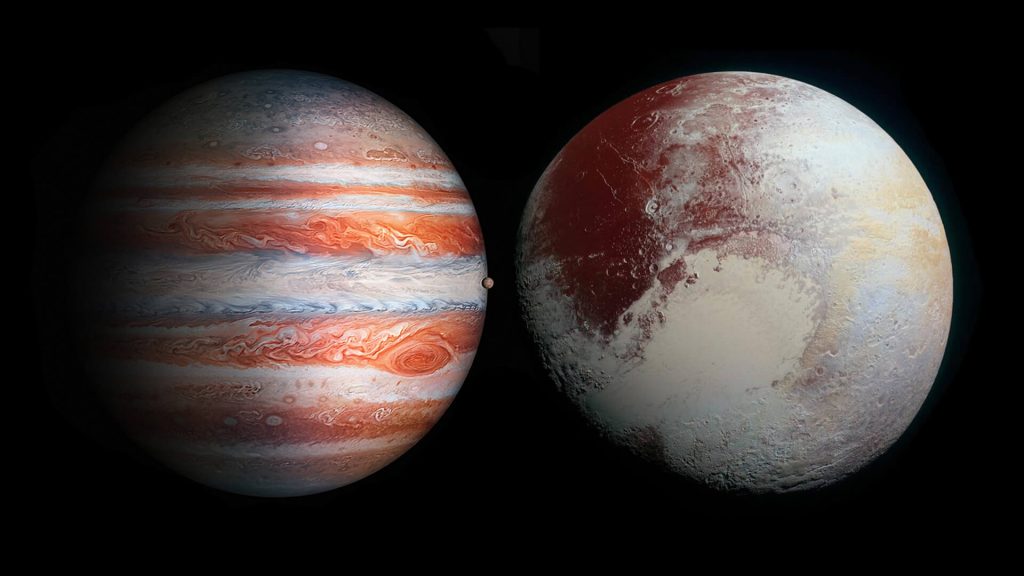 November 13 | Mars direct. Interview with Whitney Webb. More tribute to Betty Dodson
Mobile device | Download | Thank you for sponsoring Planet Waves FM | Live Music Stream by Vision Quest
Tonight's program — the last before the holiday — includes a discussion of Mars direct and Jupiter conjunct Pluto, what I learned about Covid this week, an interview with Whitney Webb (conducted by Joe Mercola) and a discussion with Cheryl Corson, who attended Betty Dodson's last workshop.
The discussion with Whitney Webb begins at 1:47 after the break.
The discussion with Cheryl Corson begins at 3:10 after the break.
This is a long file. I will split it up in the morning, and add some additional resources.
Regarding mass psychogenic illness, here is your document — and a comment.
Whatever is going on – toxin, virus, bacteria, fungus, 5G, vax reaction, some combination thereof, or nothing at all – the relentless news and endless talk of sickness is inducing a psychogenic dimension to the situation. Fear itself is a form of dis-ease, and it has its effects.
This could affect many, many people and greatly expand the penumbra of this situation. Fear drives testing and hospital admissions with "typical" symptoms that may have no other cause than psychogenic: thoughts and feelings that affect the body. Read the document to see how far this can go. It is in a sense the miasmic genus epidemicus (not in the pure homeopathic sense but in the astral sense).
To me the one factor that must be accounted for is the timing of any mass movement toward the hospital or reported symptoms in the collective. We are told this is 100% about a virus — that is the timing as well as the 'cause'. They are ascribing a cause (the virus they don't have isolated) to account for the timing. This is important to understand: the purported what is also the explanation for when.
I think this is the most pressing question: anything that happens around the same time and around the same place. Whatever facts must account for minimal outbreak in Ulster and maximal in New York City.
---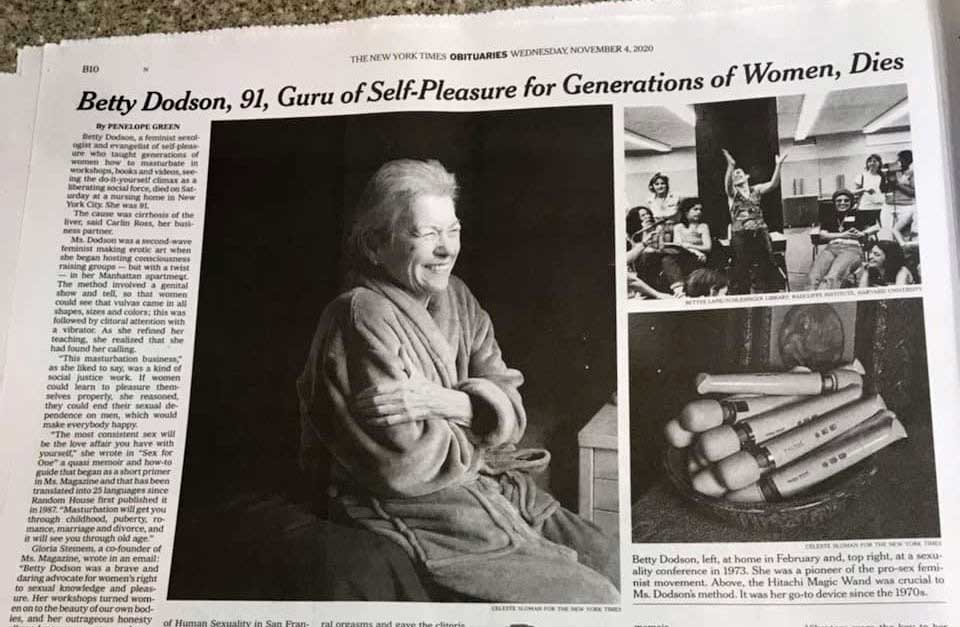 November 7 | Homage to Betty Dodson
Mobile device | Download | Thank you for sponsoring Planet Waves FM | Live Music Stream by Vision Quest
In tonight's edition, after I talk about other things, starting at 1:20, I do the rest of the program about Betty Dodson, her life, her teachings and her natal chart. Best natal chart reading ever!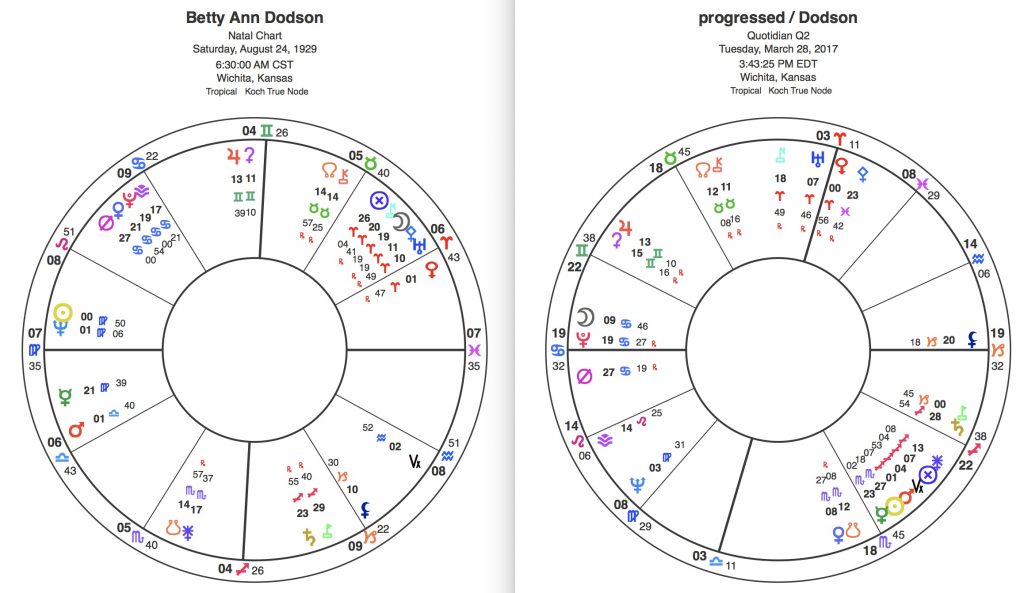 In Saturday night's edition of Planet Waves FM, I'll offer the first of what will probably be a few tributes to Dr. Betty Dodson, my teacher and mentor, and fellow sex educator. I also have a three-hour interview with Betty recorded in 2018 that I will post once I've had a chance to listen to it. It was probably her last official interview, recorded two years ago this month.
---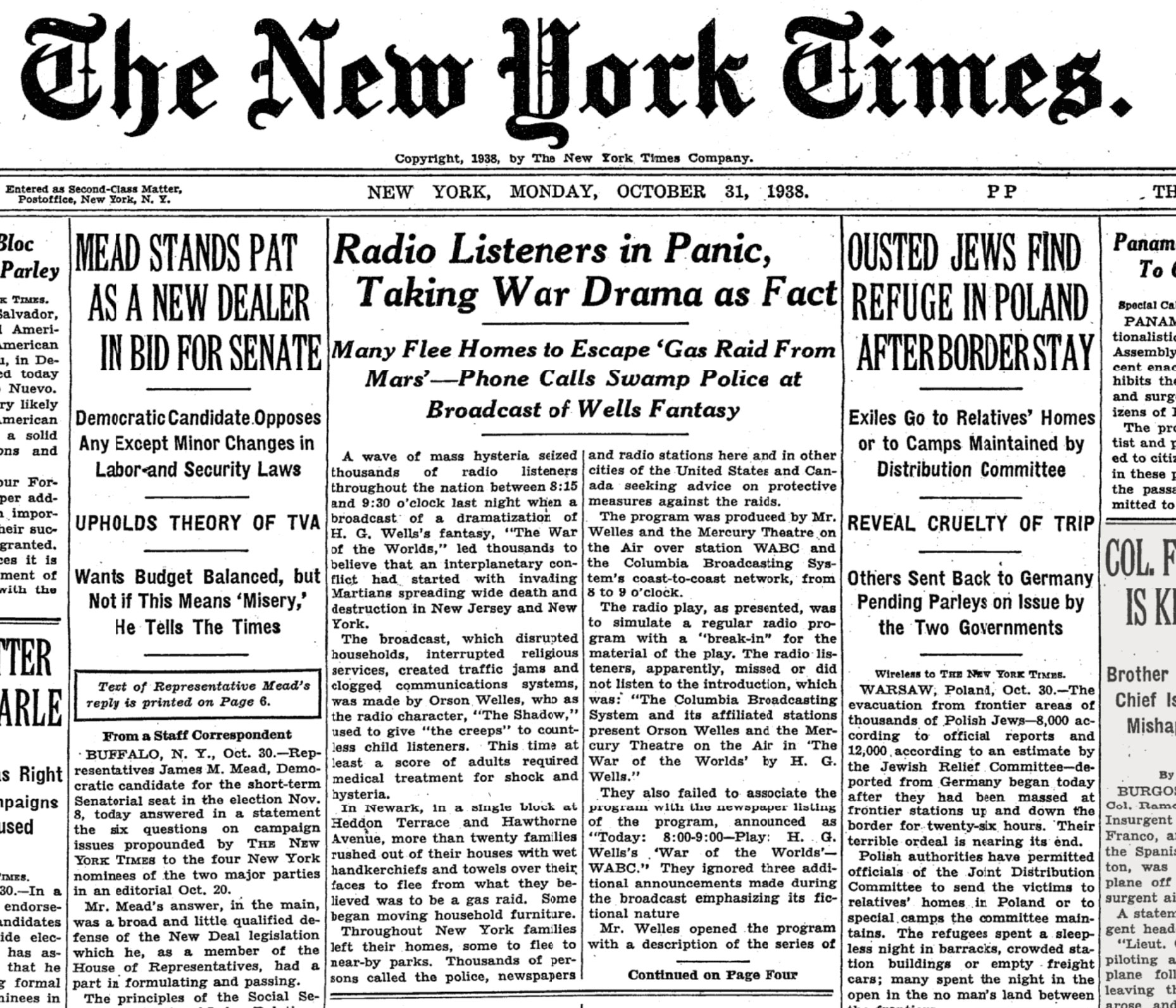 October 30 | This is a Test: War of the Worlds
Mobile device | Download | Thank you for sponsoring Planet Waves FM |  Live Music Stream by Vision Quest
Tonight's edition looks at the War of the Worlds broadcast by Orson Welles, which happened Oct. 30, 1938. I also cover the Full Moon, plus election astrology, and play an interview of Claus Kohnlein by Dr. Sam Bailey. Here is the article by Jon Rappoport documenting the CDC admitting that it has no measurable samples of SARS-CoV-2, i.e., it is not proven to exist. Rappoport first documented in March that CDC and FDA admitted that the PCR device being used to generate the "case" count does not actually test for the presence of virus, of infection, of disease, or of infectiousness. Note: Orson Welles in fact met H.G. Wells, in 1940. The link takes you to a recording.
Here are the time markers: Astrology from the top of the show.
@35 minutes, I begin discussing The War of the Worlds.
@1:45 I do the Covid summary for the week.
@2:25 I play the interview.
@3:15 I do a sign-off.
---
---
---
Go to Planet Waves FM homepage
The Deep Archive – hundreds of programs
---

Beginning on WDST-Radio Woodstock in 1996, Eric has developed free-form talk/music formats, inspired by the WPLJ Sunday night program hosted since 1973 by Bill Ayres (the former priest and founder of WHY Hunger, not the political figure). Along the way, he's made guest appearances on WBAI and many other Pacifica stations, on news stations in the New York area, and did one-minute tarot readings during morning drive on Oldies '97's Bob Miller Show in the Hudson Valley. Planet Waves FM is now at somewhere around episode 600 give or take a couple of dozen.
Spring through Midsummer | Midsummer through Mid Autumn