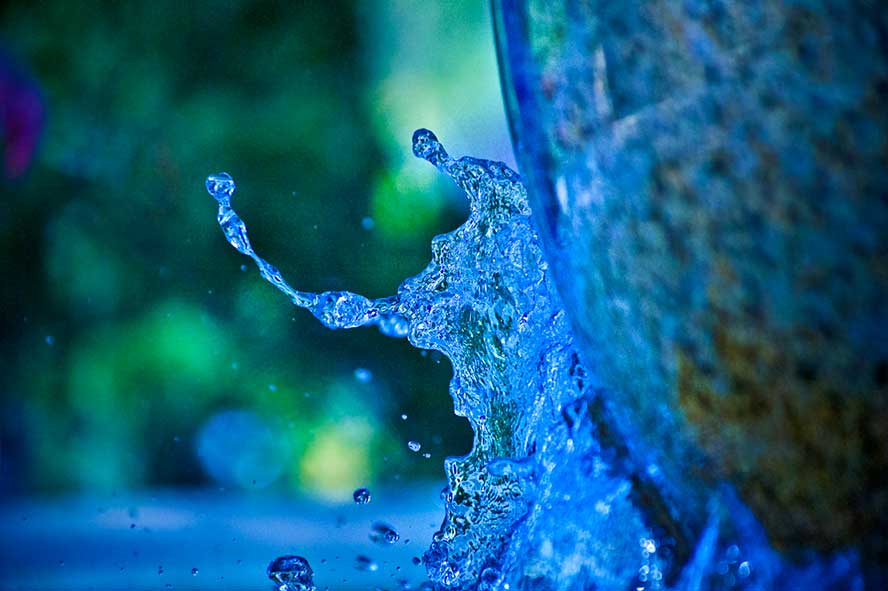 New York, Feb. 20, 2020
Dear Friend and Reader:
The written RESPECT readings — called An Aquarian Era — covering 2021-2023 are underway.
This letter is for current customers of the annual, for new customers, and for people who have invested in the past. It includes a delivery notice, and also a price increase notice.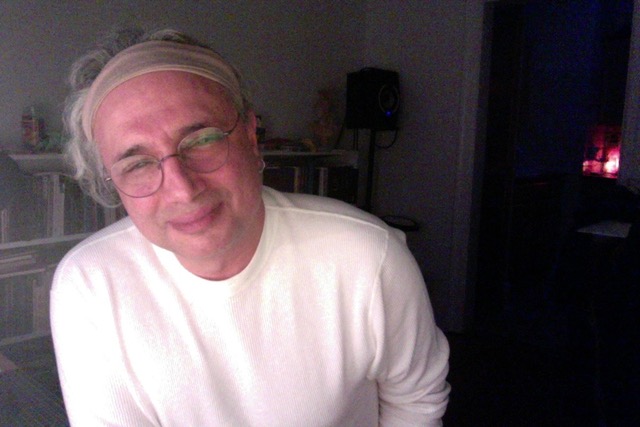 As you know, the Planet Waves annual is a truly unusual astrology offering, providing detailed, soulful, relevant readings.
I have done these every year since 1999. Each edition builds on the prior ones. Every year, I re-learn and re-explain astrology.
On the typically vapid, superstitious astrology internet, these readings stand out as works of literature, directly relevant to you.
There is nothing else available even vaguely resembling this series of readings.
Most internet astrology readings are assembled by robots. They have no cohesion, and offer exceedingly little sense of the person creating them. Many are uncredited; you have no idea what you're getting. Yet many people take them on board unfiltered, allowing them to influence their perceptions and choices.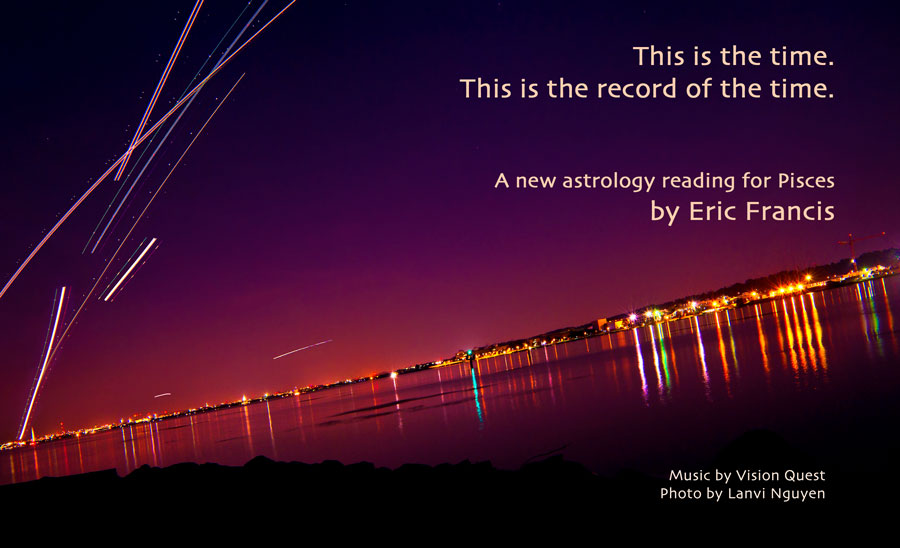 Astrology Studio for Pisces | A New Reading by Eric Francis
This is a momentous time in collective history, and a turning point in your life. As the year develops, most of the movement — including Pisces' ruling planet Jupiter, and the Jupiter-Saturn conjunction — will be pointing into Aquarius, the most sensitive and innermost angle of your chart. I will also cover the retrogrades of Venus and Mars, and the forthcoming Jupiter-Pluto conjunction in your friendship sign Capricorn. Mostly, I will help you orient on your profound journey, and offer guidance how to harmonize with the world at this unusual time. Pre-order this reading here.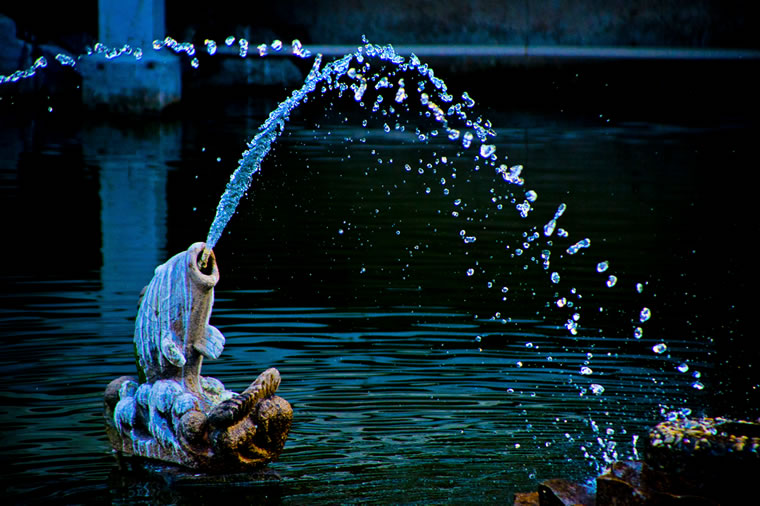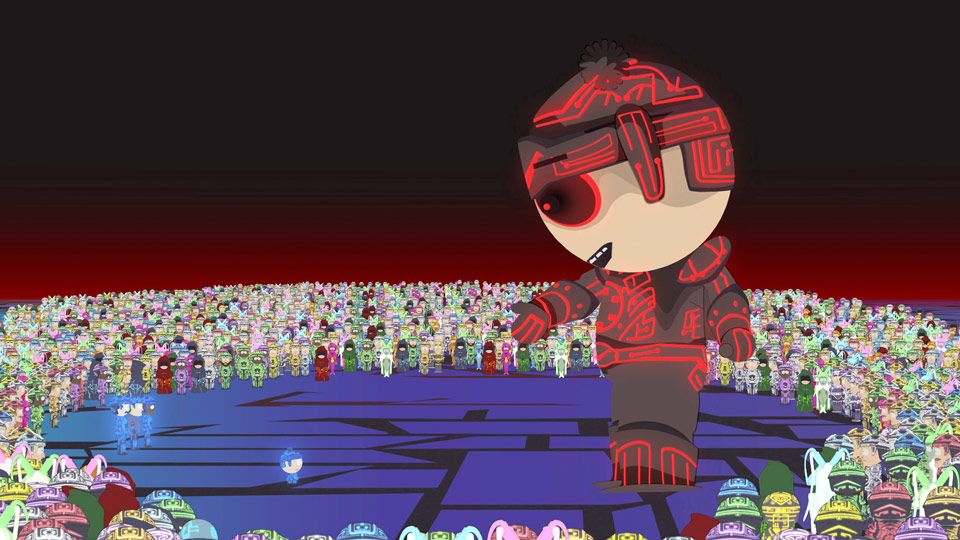 Audio introduction to the RESPECT series of readings | LEARN MORE — PURCHASE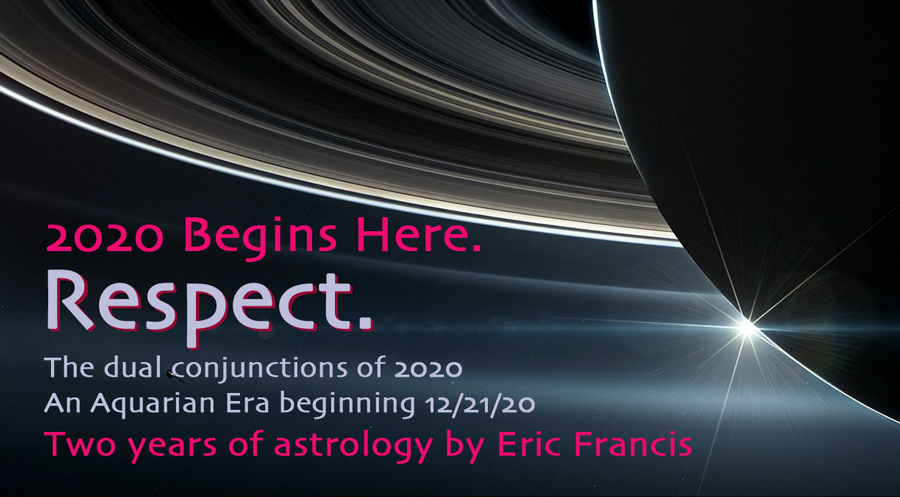 Introducing the RESPECT series of readings | LEARN MORE — PURCHASE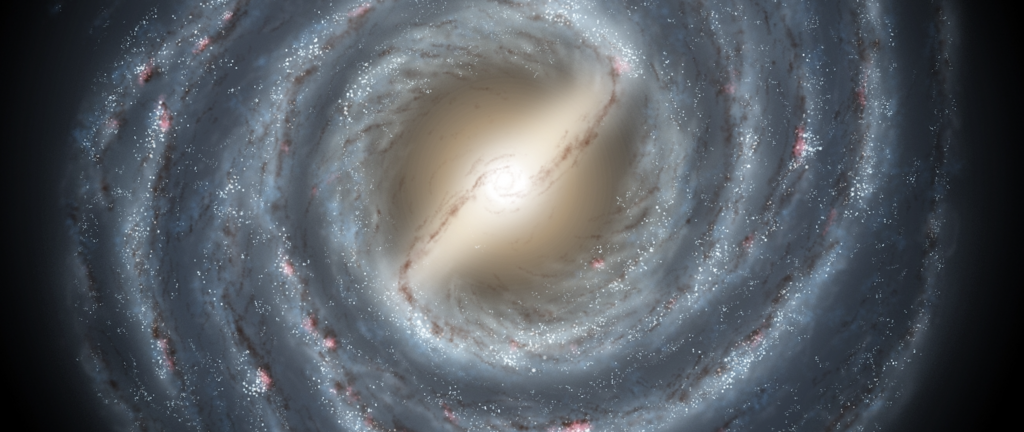 In 2020 we have not one but two conjunctions that mark the turn of a generation, and of an era in history. On Jan. 12, Saturn and Pluto in Capricorn form their once per 36-year conjunction. Then on Dec. 21. 2020, Jupiter and Saturn, both now in Aquarius, form a conjunction in the first degree of that sign. READ MORE.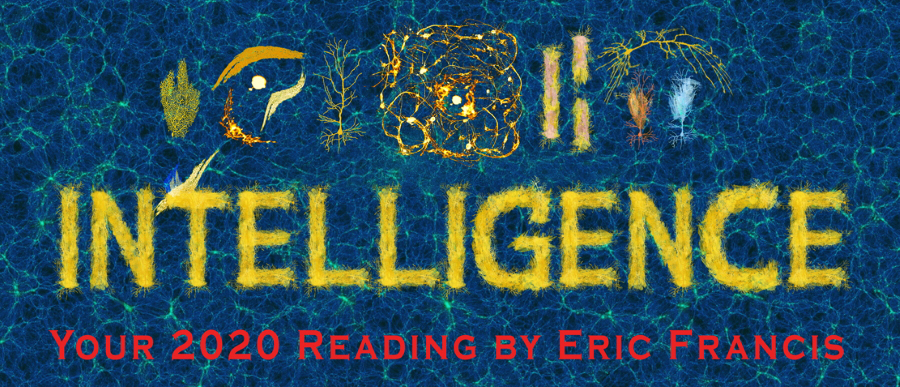 Free eBook: Light Bridge: The 25-Year Span
This book is a compilation of my best writing from the Harmonic Convergence
in 1986 through just before 12/21/12, the "end of the Mayan calendar."
Listen to the Official Planet Waves Theme Music
.
We've compiled pages by sign, featuring all 12 of your 2019 monthly horoscopes by Eric. You can read them as a developing story, reflecting your past year. Sign art from 2019 is by Lanvi Nguyen. Here are the links for each sign: