Astrology Studio Flash Sale! Aries – Taurus – Gemini + other signs available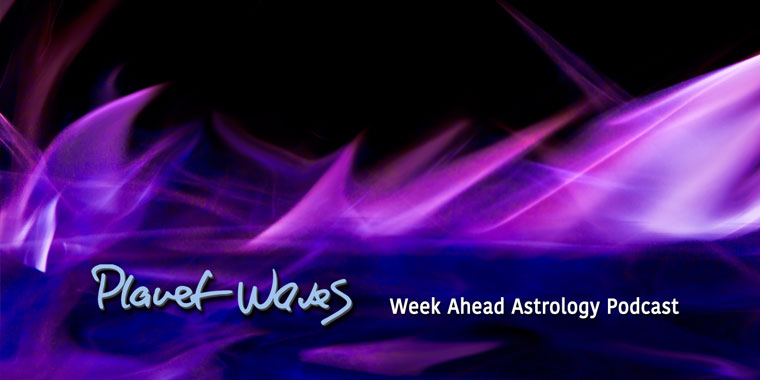 ---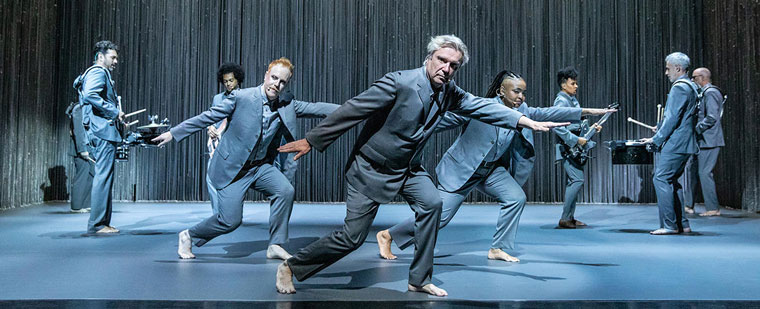 ---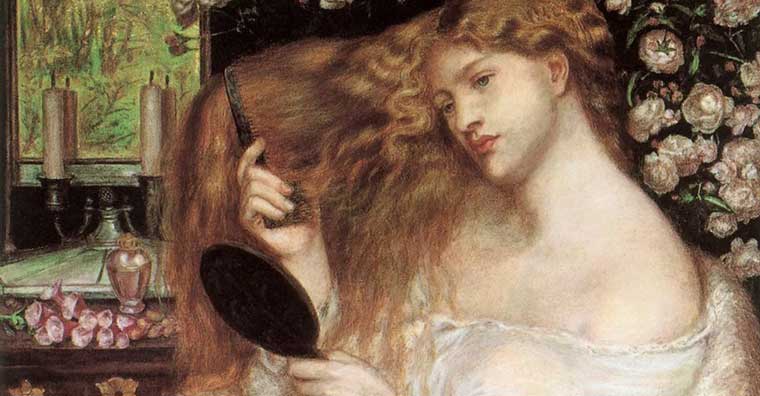 Taurus New Moon: Questions of Trust in Existence
Dear Friend and Reader:
Tuesday's Taurus New Moon is conjunct the Black Moon Lilith. A point used more frequently by European astrologers, BML or Lilith is technically called the osculating apogee, or the Moon's point of maximum distance from the Earth. If you look up "osculating" in the dictionary, you find out that it's about kissing — a lovely image for Beltane.
This point has an interesting property: it dances around. The "true" calculation points to the apogee being one place, then it often turns up in another. The "mean" calculation more or less stays put, or better said, drifts slowly. Lilith in astronomy, as in mythology, has the feeling of something difficult to grasp, or pin down. With Tuesday's lunation, the mean apogee and the true apogee are in the same place, close to the New Moon.
We know Lilith as "the first woman" from various side-mythologies (mostly Medieval). She was the first wife of Adam, who was created as his equal, but Adam wasn't having it, so she went off on her own (and in some tellings, shows up again as the serpent). She is portrayed as temptress, seductress, disagreeable and as a demon. This area of mythology is often used to explain patriarchy. Adam's known consort Eve is subjugated, made from Adam's rib (he was put to sleep for the procedure, and nowhere is there a reference to his waking up). Eve is not Adam's equal. This creation myth is a real mess. It is the worst of them all.
The one in the Bible verges on hilarious. Do we really think that the all-knowing, all powerful God would just make a dude, and leave him wandering around the forest all by himself? Nobody to play drums, smoke a doobie or make out with? It sounds like a satire.
---

Week Ahead Podcast with Eric Francis | May 10
Today's Week Ahead Astrology Podcast with Eric Francis covers the Taurus New Moon on Tuesday, May 11, and Jupiter entering Pisces on Thursday, May 13. Music by Vision Quest. Read about the Philosophy of Astrology course.
About Planet Waves. This website is an unusual source of spiritual astrology and news coverage integrated with an astrological perspective. "Spiritual" means we are concerned with the inner life, growth, self-awareness and conscious participation in the world. Please explore our new website using the navigation at the top of the page. If you take your time, you will make many discoveries. You are welcome to support our work financially: we pay many people to produce the professional quality articles and artwork that you see. You may make a donation in any amount to our nonprofit organization (which comes with website access), or get a subscription. There are many excellent options.
---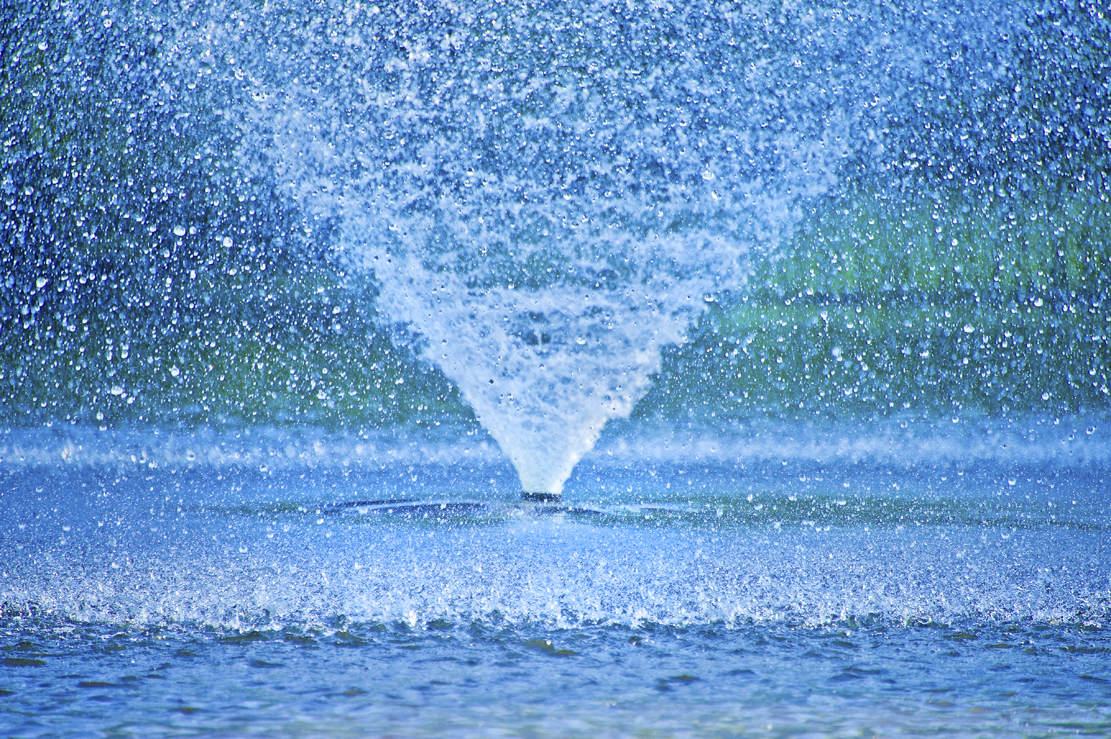 True Affinity: Jupiter in the Last Degree of Aquarius
Dear Friend and Reader:
The Sun continues its trip through Taurus. Wednesday we arrive at the midpoint, which is officially Beltane — the celebration of the Goddess and the tipping point between spring and summer. This is also called Mid-Spring Holiday.
Tuesday at 8:05 pm EST, the Moon forms a conjunction with Jupiter in the next to last degree of Aquarius. This is a reminder that Jupiter is about to ingress Pisces on May 13, in a little over a week from now. (For historical reference, the last time Jupiter entered Pisces was Jan. 17, 2010, in a quad-conjunction with the Moon, Chiron and Neptune.)
Between now and May 13, Jupiter will be moving through the last degree of Aquarius, which I consider one of the most profound of the wheel. It involves an individual emerging into universal consciousness after undergoing a personal metamorphosis.
This highlights what group consciousness is as opposed to mass consciousness: groups are formed of individuals. Tribes are not groups. Crowds at concerts and sports events are not groups. Where people have a sense of their own being and connect with their motive for participating, that is a group. An example of this is a council of elders, where every voice is heard and respected, and that constitutes the true power of the group.
---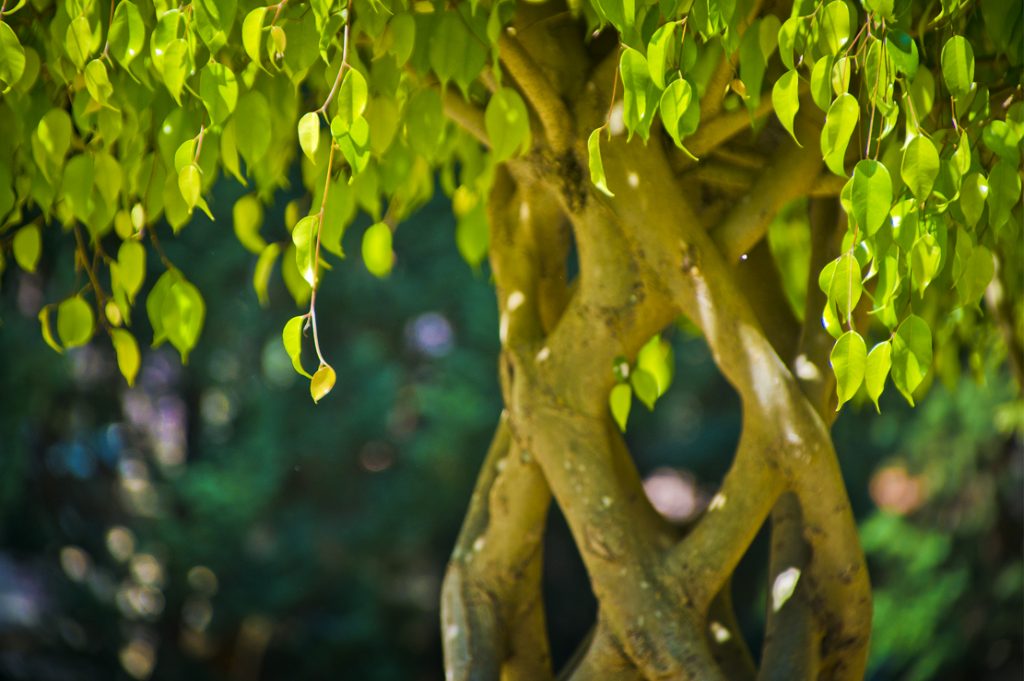 Taurus (April 19-May 20) — Jupiter ingressing Pisces this month may bring with it a burst of fresh energy for you, both social and financial. Your commitments remain what they are; you still carry considerable responsibility, though you are likely to be working for something greater than you've accomplished in the past. Yet now you may do so with a more relaxed concept of who you are, and who you are in the lives of other people. You may feel as if you've been transported to another place and time. This is not an illusion because you are constantly (ongoing) in another place and time. Yet the tendency of the ego to adhere to certain facets of the past can have you feel like a permanent resident there. You may, at the same time, focus on working through unresolved business. Much of it is not your own. Nearly all of that is like a deposit bottle; someone else owns it, and you can return it and claim back your nickel. However, you will come down to the grit of what is really yours, and that you must address in a fully aware way, without a drama. Be alert to others (such as intimate partners, or others in close proximity) imposing on you a standard that is not your own. In their framework, you may be liable for what does not belong to you; that does not make it so. You are vulnerable to what I have been describing as the central delusion of society. There is idealism, denial, and obsession going around, and the goal seems to be to sweep in as many people as possible. This is not the Hula Hoop or Beatlemania. It's much more toxic than it seems. Patrol your borders. Make up your own mind.
Here are May readings for all the signs.
Welcome back to Planet Waves. We are presenting the monthly horoscopes in a new format this month, one sign per page. Your page includes monthly readings back to the beginning of the year.

All free readers (those who are not subscribed to Planet Waves) get a few clicks per month. To get unlimited access to all signs, weekly and monthly horoscopes, and thousands of articles,

all you need is a basic membership. These readings are for your Sun, Moon and rising signs. If you don't know your other signs, please write to us at cs@planetwaves.net and we will help you. — The Planet Waves Editors.
---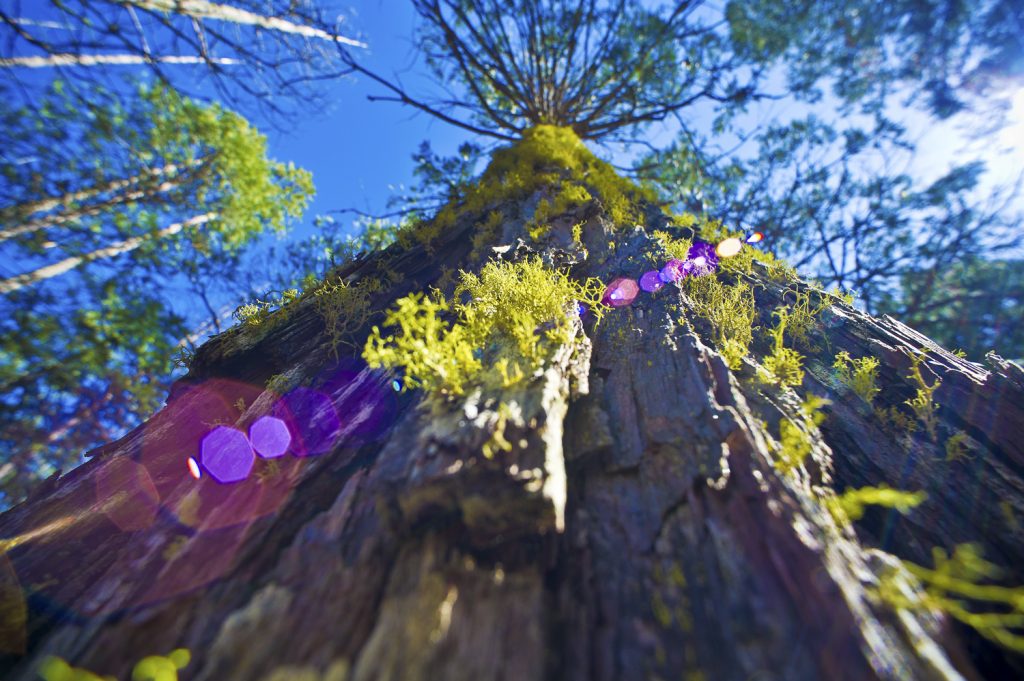 The Taurus Test by Eric Francis
Dear Friend and Reader:
Taurus is understood to be the astrological sign of values. Originally the sign of things of value, this has transposed into modern (psychological) astrology as what one values.
Values are what is reflected in your choices after a profound, life-altering or near-death experience. Values are what you keep coming back to, no matter how your life changes. Or in another sense, values are what you gradually uncover, discover and discern as you go through your life and cultivate wisdom that you depend on. Values are most of why relationships work out or do not work out. The kinds of fundamental differences or sameness that you discover, on the deepest levels, reflect your values.
Because the part of our consciousness where we would tune into values is so jammed up with false messages from advertising and social pressure, many people live in a way that is alienated from their principles. This has many of us in constant crisis caused by internal conflict. The peeling back and shedding of skins over the years can help reveal the issues underlying those struggles.
Taurus also represents what society calls self-esteem and what I prefer to call self-respect. This is the value you place on yourself. In the language of A Course in Miracles, "Every decision you make stems from what you think you are." That is where self-respect meets values. It deserves to be written about and talked about every single day (I do my best).
---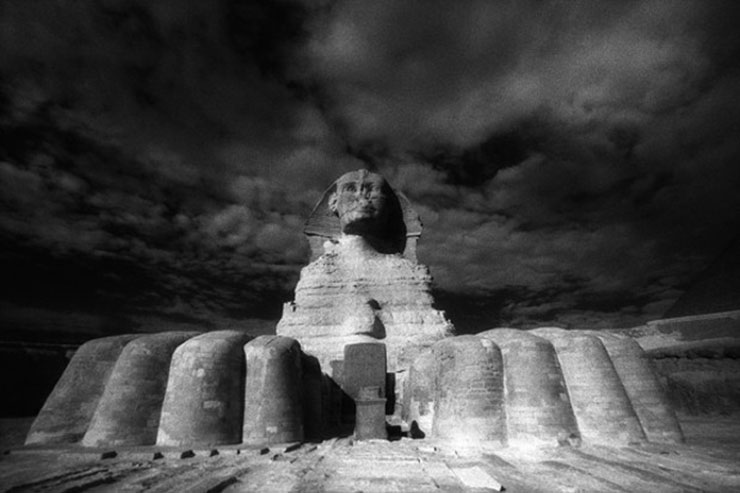 Emotions are Dangerous :: Atlantis & the Scorpio Full Moon
One distinction of the Full Moon is that the Sun is conjunct the asteroid Phaethon. He was the son of Helios, who begged his hapless father to allow him to drive the chariot of the Sun across the sky, doing much damage to the Earth. This is a hint about what is currently happening on the planet. (Out of control solar or yang energy is not the only problem. Yin is also way out of balance.)
---
From One Year Ago: The Private Idaho Virus
For many, this scenario brings up their most personal worst fears: of martial law and dictatorship, of mandatory, improperly tested vaccines, of poverty, of a financial collapse, of corporate greed, of government incompetence, of food running out. Of the creepy 5G satellite system we're told will soon blanket the globe and every street. NOTE — this is the sought-after article with details about the homeopathic treatment of respiratory illness.