About Our Invisible Environments and Your August Monthly Horoscope
It is difficult to feel good these days; it's challenging to focus on your growth and self-care, or even to relax. We are pulled out of ourselves constantly, and often distracted from our core purposes. IN THESE TIMES, the Planet Waves autumn reading, will help.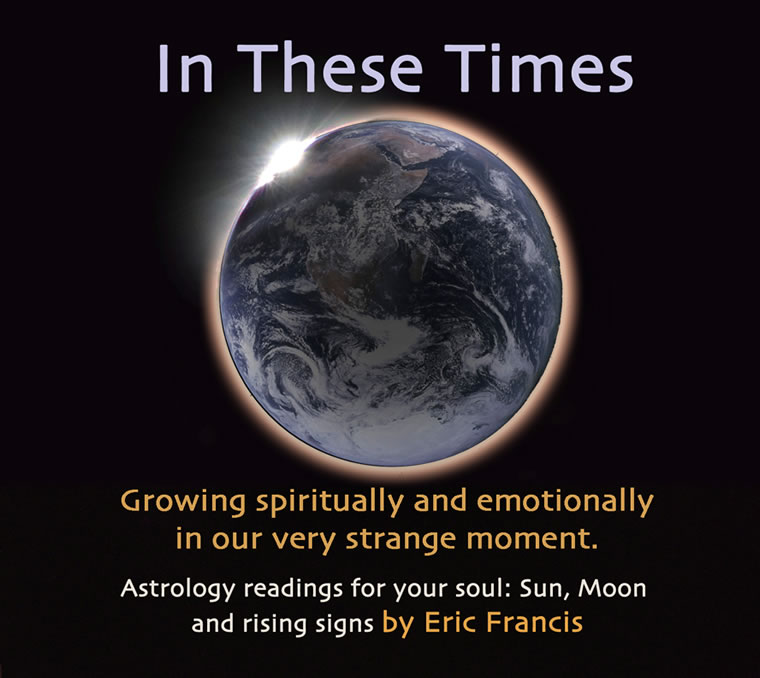 IN THESE TIMES is my 2019 reading in the "midyear" series (now called the autumn reading). Organized by sign, it consists of 12 astrology sessions that will help you see where the stress points are, and where you can direct your energy and resources for the results that you want to get.
One of those results is feeling deeper peace of mind, balance and a sense of influence over your affairs. Using the techniques of spiritual practice, therapy and astrological counseling, I will help you focus on yourself, your priorities and your needs.
You may pre-order this reading here. This reading is included with the Backstage Pass and Galaxy Pass.