By Elisa Novick
Back in Bali, still planning taking the Thriving Planet World Tour to Australia, my new client, Kalianna, suggested holding a Thriving Planet/Tree Love: Heart of the Forest workshop at Byron Bay Bamboo in Australia. I have to admit I was dubious. From their website it seemed that this was just a garden shop that sold bamboo, a plant I admired but in which I had not found higher consciousness.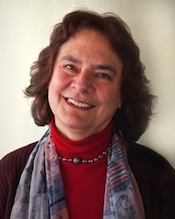 She said there was one tree, a Moreton Bay Fig, we could possibly work with and I usually prefer to have several trees for a workshop so we can compare them. But I'd been told about this spectacular species and looked forward to meeting one. I had no idea that in this forest I would find the most powerful tree I had ever met. (As I've been in at least 10 countries since I began tuning into sentient trees, this is truly significant.)
When at last we visited the place to do a little reconnaissance before the workshop, I was astounded. I could feel the energy field before we reached the property. The magnificent tree, hidden in the rainforest, was not older or larger than any I'd seen, but it was functioning on so many levels in so many dimensions that I felt I had to go very slowly, layer by layer. It could take months to discern all that it was doing, if I could even fathom the information. I was not surprised that Kaye, the proprietress and guardian of this beautiful land, was a bit nervous about this tree and had, for the most part, kept people away from it. Even she did not go near it. I reflected that though there was nothing to be afraid of, the protection of this tree had given it a great freedom to do what it was doing without interference.
Before I could even begin to have a conversation with the tree I asked my inner guidance that I call here the Inner Master about it. Somehow I could not bring myself to approach it immediately. Once I had more information, I felt ready to talk directly to it. And toward the end of the workshop a couple of days later, after hours of preparation, I brought the group to meet the tree and while they communed and went traveling with the tree, I also spent some time asking it about its response to the people. And finally I asked the forest I have been working with for 11 years for its response.
Read moreThriving Planet Goes to Australia, Part 2: A Most Powerful Tree