By Judith Gayle | Political Waves
This was the week that Scotland did not secede from the United Kingdom. I'm sure the relief was palpable at Balmoral castle, where the Queen and her entourage no doubt celebrated by staying up past their bedtime and taking extra lemon in their tea. Oh, I kid the royals (a Bill Maherism.) While the Scottish vote was decisive to remain aligned with the UK, I suspect that a good many Scots are seething over their failure to break away. Satirist Andy Borowitz summed up the core of their disenchantment with a faux-statement from Queen Elizabeth II: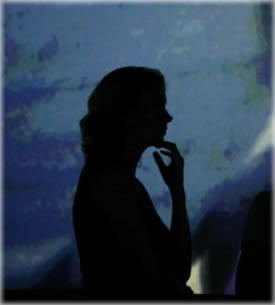 The Queen ended Friday's address to the Scottish people on a conciliatory note. "Let us all, each and every one of us, move forward now as one great nation, enjoying the benefits and the history of our glorious and historic union," she said. "Even the forty-five percent of you who are wankers."
I understand the Scots' fierce necessity to flex their muscles for independence, and I confess I'm a tad disappointed they didn't achieve it. My paternal grandmother, one of seven siblings, was born a McDiarmid, a first-generation American clan so proud, thin-skinned and contentious that I only dare mention their scratchy communal disposition now that they're all dead. Orphaned young and scattered across the Midwest, they found one another by the time they were adults, and although each was a true original, it was obvious that they'd each been popped out of the same defiant, determined DNA mold. Based on personality traits alone, seems to me that if anybody should have their own definitive slice of the pie, it's the Scots.
The UK comprises England, Northern Ireland (the Republic of Ireland seceded in 1922, no longer part of the UK), Scotland and Wales. It seems like a no-brainer to suggest that the United Kingdom hasn't been united since — well — ever, really. Anybody remember a blue-faced Mel Gibson as William Wallace, he and his clan showing their bare rumps to the attacking British army? Three hundred seven years after they were safely in the fold, the Scots still chafe under British rule. And we surely don't have to discuss the Irish at length, do we?