By Judith Gayle | Political Waves
Well, it's hit the fan now. Both the right and the left are coming to a boil on the triple threat of Benghazi, the IRS scrutiny of the Tea Party with a magnifying glass, and the DOJ manhandling AP's records. The problem is that fan blades are equal opportunity distributors.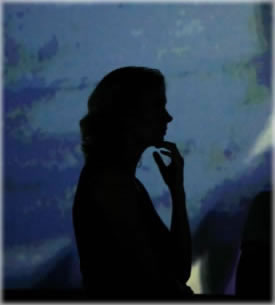 All sides are getting their share of schadenfreude, heated talking points and chest-thumping self-righteousness, punctuated by hysterical chatter and/or outraged "I-TOLD-you-so" ringing through cyber-halls, and loudly discussed in coffee shops across the nation.
Three scandals all at once is a perfect storm of Gotcha Politics, causing tongues to cluck and hands to wring, and at the center of all this is Barack Obama, seemingly the last calm person in the nation. Oh, and me. Maybe me. I'm just standing here, watching the shitstorm turn in the fan blades and wondering how it is that so few people saw this coming.
We've talked for years about what it might take to get people involved as citizens, how close to the bone it would have to cut before politics became personal enough to arouse the sleeping giant of public outrage. Is this enough to get our attention? (I mean, let's face it: on at least two fronts, it's taken determined Pubs to blow copious amounts of helium up the ass of these events to make them fly.)
The last time we dozed off, early in the Seventies — leaving the rubble of our draft card-burning, tear-gassed and blood-soaked Pluto/Uranus transit behind — we must have made some kind of decision. We must have looked back in exhaustion at the years of protesting an immoral war, the killing fields at Kent State where children murdered children, the down and dirty street fight in Chicago where 10,000 anti-war demonstrators were met by over 23,000 of Mayor Daley's baton-wielding cops and guardsmen. We must have taken too small a measure of satisfaction in Nixon's eventual removal and decided we needed a break from politics, entirely.