There are two simultaneous trends in your solar chart right now. Many factors are guiding you within, including Mercury retrograde and a diversity of planets square your ruling planet Jupiter.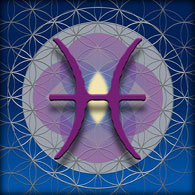 This is prompting some soul searching, as well as reaching within for your best ideas and the motives that connect to them. It will be the connection of these two things that keeps you 'in gear' and driving forward, making progress through the year. Yet the Full Moon is seeking some form of expression in the world, and the concentration of planets in your sign is making you into a kind of magnet.
So there may be tension between inner and outer reality, though as I suggested rather emphatically in LISTEN, the imperative is for you to honor your introverted, introspective side — the one where you make contact with the you nobody else knows. This is the inner space where you're in alignment with yourself and the sources of your ideas and energy. I am not suggesting that you become a recluse — indeed, getting out a bit more will be a lot of fun and more interesting than usual, since you're more visible than usual. I am saying honor your inner self and you will feel stronger and be much happier.
Note to Pisces and Pisces rising readers: Your birthday reading is almost ready! We are offering it for pre-sale and will tell you when it's done.