By Judith Gayle | Political Waves
Many an individual has turned from the mean, personal, acquisitive point of view to one that sees society as a whole and works for its benefit. If there has been such a change in one person, there can be the same change in many.

–Mahatma Gandhi
I slept restlessly on Thursday night as welcome but dangerous thunder storms moved through the Pea Patch. Each time I opened my eyes to peek at the clock, I heard the same phrase echo in my mind: Si, su pueda. Yes, we can — words that have no doubt struck terror into the hearts of countless Republicans yet again, and for damned good reason.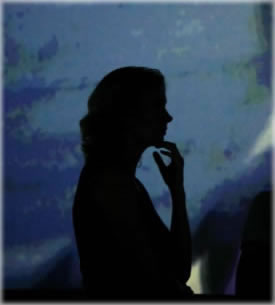 Shortly after Obama's acceptance speech, I caught Karl Rove on FOX News holding up a white-board of hastily scribbled talking points and assuring the faithful that he couldn't understand how ANYone could buy all the lies and misrepresentations of the 'Democrat' party, but even a casual observer could sense his anxiety, see the veins popping out on his forehead. He was working harder than a one-legged man in a tap-dancing contest.
It was not my intention to write a Dem bookend to last week's Pub convention piece, but so much for that. Early in the week, I decided that most of you who were interested in an actual American future would be looking in on what the left had to say, given the gravitas of this election. I suspected, pre-convention, that I would enjoy it, simply because I am happily engaged when someone 'speaks my language,' and I've never watched a Dem convention that didn't ring a few populist bells to keep the natives dancing. Reviewing the roster of speakers, I knew I would be moved, inspired and encouraged, and assumed that if you watched, dear reader, the experience of what is traditionally part propaganda, part pep rally would be self-defining. I lifted my eyes to heaven in hope that Obama would give us a glimpse of his progressivism rather than his pragmatism, turned my TV to C-SPAN and cleared the decks for three nights of political dialogue.
What I didn't figure on was the collective emotional tug of liberal aspiration. We don't hear it much, these days, but it used to be part of our self-definition as citizens. Not to put too fine a point on it, I heard the language of "we" again, inspiring stories of those who dream and accomplish not just for themselves, but for everyone else as well. I didn't make it through the first night dry-eyed, and wept my way through the next two. Did the Pubs get that same emotional zap, hearing those who argued for more prosperity and the end of evil free-loaders who want to raid their piggy banks? Does the language of "me, me, me" move its listeners to tears of yearning and empathy, or does it encourage them to take up the blood-sport of eliminating those impeding their progress?
I wish I knew. I don't want to widen the breach between the parties with idle speculation and create more divide between me and my neighbor, but I can't get a sense of their innermost emotion, overlaid as it is by that dark blanket of fear and paranoia, of perceived victimization orchestrated and nurtured by their party leaders. And just as this election could not draw clearer lines about the philosophies that will lead us into the future, there couldn't have been more difference between these two conventions.
Oh, both political conventions were slick enough, infotainment wedded to stagecraft. This is the traditional tribute to public governance and democratic underpinnings, held every four years to prove that we, the people, are still in charge of our own republic. Many of us know how diluted that influence has become, how stilted the notion that our votes count or that they will even be accurately tallied in a system no longer accountable to provide the iconic "life, liberty and pursuit of happiness" we value so much. There is every indication that the very plutocracy we now recognize all around us controls all but the most minute details of our lives, perhaps even them; that we're becoming a more authoritarian state by the day, our police more brutal, our liberties eroded, our opportunity stifled. We have immense challenges that seem unsolvable — but we have to start somewhere, assessing where we are by stopping to look at where our feet are planted.
That first step, that "somewhere," occurs at these conventions, where we get a sense of our options and the intention of our leaders. This year, much like the last dramatic cultural divide we faced in the 1960's, our choices are stark. It's not much of a stretch to select a side, and we've been told that the votes up for grabs are miniscule, which is not good news in a race so tight. But the Pub convention did not move the needle. It fell flat, even among its own. Reports that Eastwood's talk with the vacant chair was the highpoint of the multi-million dollar Pub spectacle are remarkable, given Romney's supposed track record at rescuing troubled events from obscurity. There seems little or nothing this man or his minions can do to make him likeable, with no bounce from his selection of stalking horse, "lyin' Ryan," or new converts to his business-friendly policy.
We don't know if Obama will get bounce from his event, but he put a bit of it in my step for a day or two. What happened in Charlotte this week was like an all-star game of my favorite sport. Day after day, speakers followed one after another with their little piece of the political puzzle, and it became clear early on how different this convention was from any we'd seen before, not just this year, but ever. This was the most full-throated progressive "do" I remember, with GLTB people wrapped in rainbow flags, women proudly proclaiming choice, Muslim Dems and Sikhs waving placards, large numbers of Latinos supporting the ticket, including young Dreamers who fall under the Presidents' recent umbrella of tolerance. Outshining even the traditional tapestry of political conventions, this was the brightest, most dazzling collection of diverse colors, shapes and interests I've seen collected in one room since Obama's inauguration.
On C-SPAN, without commercials, speakers flowed into one another much like a slide show. I was treated to moving moments like the one in which a young woman praised Obamacare for the life-saving treatment of her little girl, tightly holding her hand on stage while her husband stood by with a toddler in his arms, and the delighted face of a beaming Gabrielle Giffords, haltingly led on stage by her friend and colleague, Debbi Wasserman-Schultz, to lead the convention in an enthusiastic Pledge Of Allegiance. The applause was deafening.
Different aspects of progressive consciousness were addressed: by a 'Nun On The Bus' assuring us we ARE our brother's/sister's keeper, gently demanding a compassionate budget; by the lovely young woman that Rush Limbaugh called a slut assuring us that the Dems are the only party respectful of women's rights, and the only hindrance to the Republican obsession with a return to a regressive past; by the Cuban-American journalist known as the Spanish 'Oprah,' urging her millions of viewers to renew the Dem mantra, "Yes, we can!" We were treated to Massachusetts Governor, Deval Patrick, thundering down at us from the podium to "get a spine" and walk the progressive walk. We stood when Elizabeth Warren assured us that we must change a game that is rigged against us, and that corporations — despite Romeny's claim — are NOT people.
Still, these four long years of two-steps-forward, one-back had taken a toll on us all. It never seemed far from mind that all that had been painstakingly achieved could be rolled back in the blink of an eye. When Obama told a reporter that his "grade" for his first term had to be an "incomplete," the Pubs shouted with glee and ran with it. Poor guy just couldn't do it, they said, couldn't make the grade, couldn't plug the leak or fix the plumbing. A failed president, they said.
But others said it was THEIR fault Obama failed to press forward, shamefully overusing filibuster and then using the agenda-setting power of the House to block all forward motion. Chris Matthews said it best this time, and in something of a loud televised snit, bless him: "For them to criticize the Democrats after leaving this country in hell, and then to come back and to claim it isn't heaven, is insane." Well, yes, but then again, nobody has accused the Republicans of rock-solid sanity for over a decade now.
It was the job of this convention to affirm what had been accomplished in the last four years and make the case for its continuance. Because Obama was the "decider," as it were, the Pubs had managed to weaken his brand, his ability to make good decisions suspect by even some in the middle. So, while the Pub convention was an exercise in amnesia, never mentioning the little Bush that took us to the cliff, Obama's convention became an exercise in defending the last four years and, given the spin-factor, turning it into a plus.
On the first day, Michelle spoke for her husband's heart and populist instincts. On the next night, Big Dog Bill Clinton spoke reassuringly of his policies and political savvy, pushing back Pub obfuscation on several points they had gained traction misrepresenting. On the night of the nomination, Joe spoke for Obama's character and his political courage. All three speeches were touted as barn burners. By the time Barack was called upon to make his speech, most everything had been said and his speech was declared only adequate; on the other hand, an Obama "adequate" is equal to several "astoundings" from other speakers. He made his case.
I'm glad I watched the convention and I'm glad I decided to write about it. We can't afford avoidance and discouragement. I'm glad I allowed my thoughts to be led along the path of populism, my eyes to shed tears of inclusion, empathy and compassion, my heart to blast cynicism away with an opening to collaboration, tolerance and acceptance. I'm pleased that I allowed myself to be touched by the delightful flavors of diversity and youth, a signature completely missing from the Republican convention floor. We haven't taken time to celebrate so much change in these last years! To even note it! We've already 'moved past' so many of the things that seem 'new' this year but resonate as old in our soul — like loving whom we will, like lifting one another up, like expecting fairness and decent wages not as some reward for our performance but because of our mutual human experience, like bending in service to "the least of these" because it's the RIGHT thing, if not the easiest. Change has brought us far — have we noticed?
If the last years have given us anything, it's a sure sense of stagecraft, of theatrical anticipation. Nothing that happened at the Democratic Convention was a surprise, except perhaps the earthquake that opened Wednesday's schedule, when a voice vote was called to approve an addition to the Democratic platform. There was just a skeleton crew in the hall, a handful of delegates filtering in as Los Angeles Mayor Antonio Villaraigosa proposed the addition of a specific reference to "God" and "Jerusalem as the capital of Israel" to the political platform. He took a voice vote for the addition, and then repeated it. The first two votes were loudly in favor of REJECTING the proposal. Calling for a third, with only slightly less difference in volume, he called for inclusion — and the camera panned to voters looking at one another and shaking their heads.
I don't believe this was a rejection of the word God. It was a rejection of Zionism in no uncertain terms. Obama had called for the revised language, no doubt hoping to avoid ill feeling from AIPAC or bullshit from Romney's camp on the eve of a difficult election. Villaraigosa was caught between a rock and a hard spot. It was not a pretty moment, but it was telling. Watching it with my son, I mentioned that we'd seen the quake, the tsunami would follow, and it will. As Gawd is their trump card to all things "secular" and "liberal," we will hear of this again — we unwashed, baby-killing hippies, Gawdless miscreants on the left. This progressive sentiment to be fair arbiters of a Palestine/Israeli peace process was a stumble in the right direction, but a stumble, still, and the only surprise. At least nobody talked to a chair.
Obama didn't tell us a lot about what he wanted to do with the next four years, except complete the projects started in the first four. He DID however, speak to climate change: the first mention in the entirety of this campaign. Let me recommend a read by old yippie activist Tom Hayden that speaks in reasonable tones about Obama's political realities. There are some hints there about what to expect, how we can advocate for a more progressive outcome. Remember, as well, that as Obama himself indicated in his speech, WE are the change, WE are the hope. As such, WE are the future and we will decide all this together, much as we do each day, here at Political Waves and in other websites asking for mind and heart to work in tandem for our own person experience as well as our common good. They are always the same, those two; good to remember, in case there's ever a question.
If you're a liberal and you watched the Dem convention, then you probably got a little battery recharge. Where we want to go in this nation is not alien to Obama, who too often chooses the Establishment's way forward. It's not airy-fairy dreams that we conjure together, our desires represent actual political realities that can only be established if we come together to MAKE them happen. Obama knows this reality, and in his heart of hearts I think he approves it, but when pushing ahead is a hard slog only to move the ball inches, watching it sail over the goal posts seems very far away. Making a better world happen will take heart and courage.
Each of us is beginning to close in on the truth: our own. We'll vote that truth in November as a matter of consciousness. Some are voting for Romney because their pastor told them to, or because the other guy is black. Neither of those reasons really has much to do with us. Some are voting for the incumbent because the possibility of handing over the shrinking middle-class and the struggling lower-class to a man with no appreciation for our respective realities seems unthinkable and in so doing, at least behaving with some caution in a dangerous time. Some are just biding time until the whole world explodes in chaotic need of food, water, sustainable resources and — if you will forgive the candor — that's not only foolhardy, it's selfish. None of these actions show authenticity. None of these lead us to passionate action.
Heart and courage are why we came here to this planet. It's why we step up to be the one lending a hand, the one feeling what others refuse to feel, the one speaking for those with no voice. It takes considerable courage to live the advice our hearts give us because we are the few, listening to that quiet voice. We do not behave in character with others around us, who don't understand why the callous maneuvering of the greedy and mean-spirited affects us so profoundly. They are as yet unable to put themselves in another's shoes, empathize with the plight of others, and that is what the two conventions showed: the choice between living in a world where the takers win, or the inclusive world we want to make for all the citizens of the world.
Here's your take-away. We are so evenly divided, in this nation, and every day someone surprises us by changing their mind. So many of us see the real danger of our inhumanity to one another, now. Take comfort that exposing the darkness hastens the Light!
Everything we see, everything we do these days is refining and redirecting energy, bit by bit, that adds up to more than the sum of its parts. We serve the whole by our willingness to take on these small, difficult feelings and challenges. Who knows? One random feeling, accepted, understood, experienced and released may be the last small piece that breaks the back of a cabal of dark workers half-way across the world, suddenly aware that their selfishness is a form of suicide. Each kindness extended, each exhaled disappointment followed by a deep breath of renewed intention changes our own world, and that of everyone around us. Each little sliver of Light that we usher into this plane changes every possibility for good.
Gandhi tells us that if one person can change, so can others. The theory of the Hundredth Monkey tells us that when that last pivotal individual changes, everyone else will too. What if just one change of mind today — provoked by one extended kindness or one act of forgiveness, one hand extended or criticism swallowed — was that very last thing we were all awaiting? What if our one little piece was the last before the Shift?
What if you woke up one morning and heard the voice that whispered, "Si, su pueda"? Yes, we can. Would you put aside your discouragement and disappointment in the slow, difficult politics of this century? Could you bring your best to the hour, the day, the week? Then let me be that voice, encouraging you past your weariness and despair. For what is better, kinder, more functional and compassionate to each of us on this lovely planet — for what is infinitely larger than the sum of its parts — remember: Yes! We can!