By Judith Gayle | Political Waves
Many an individual has turned from the mean, personal, acquisitive point of view to one that sees society as a whole and works for its benefit. If there has been such a change in one person, there can be the same change in many.

–Mahatma Gandhi
I slept restlessly on Thursday night as welcome but dangerous thunder storms moved through the Pea Patch. Each time I opened my eyes to peek at the clock, I heard the same phrase echo in my mind: Si, su pueda. Yes, we can — words that have no doubt struck terror into the hearts of countless Republicans yet again, and for damned good reason.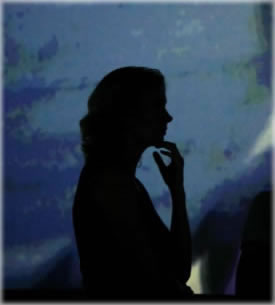 Shortly after Obama's acceptance speech, I caught Karl Rove on FOX News holding up a white-board of hastily scribbled talking points and assuring the faithful that he couldn't understand how ANYone could buy all the lies and misrepresentations of the 'Democrat' party, but even a casual observer could sense his anxiety, see the veins popping out on his forehead. He was working harder than a one-legged man in a tap-dancing contest.
It was not my intention to write a Dem bookend to last week's Pub convention piece, but so much for that. Early in the week, I decided that most of you who were interested in an actual American future would be looking in on what the left had to say, given the gravitas of this election. I suspected, pre-convention, that I would enjoy it, simply because I am happily engaged when someone 'speaks my language,' and I've never watched a Dem convention that didn't ring a few populist bells to keep the natives dancing. Reviewing the roster of speakers, I knew I would be moved, inspired and encouraged, and assumed that if you watched, dear reader, the experience of what is traditionally part propaganda, part pep rally would be self-defining. I lifted my eyes to heaven in hope that Obama would give us a glimpse of his progressivism rather than his pragmatism, turned my TV to C-SPAN and cleared the decks for three nights of political dialogue.
What I didn't figure on was the collective emotional tug of liberal aspiration. We don't hear it much, these days, but it used to be part of our self-definition as citizens. Not to put too fine a point on it, I heard the language of "we" again, inspiring stories of those who dream and accomplish not just for themselves, but for everyone else as well. I didn't make it through the first night dry-eyed, and wept my way through the next two. Did the Pubs get that same emotional zap, hearing those who argued for more prosperity and the end of evil free-loaders who want to raid their piggy banks? Does the language of "me, me, me" move its listeners to tears of yearning and empathy, or does it encourage them to take up the blood-sport of eliminating those impeding their progress?
To read more, you must be a registered user. Registration is free.
If you are already registered, please login Here!