By Judith Gayle | Political Waves
These last few weeks have given us a long parade of extremes. If we weren't so busy trying to figure out how to keep a solid footing and secure future without scaring ourselves senseless, it would be an intriguing display of improbable circumstance. Some might call this condition in extremis, which literally means "in the farthest reaches" and indicates a dire situation, sometimes unto death. The Cambridge dictionary describes it as an adverb meaning "in an extremely difficult situation." I think few of us would argue that point.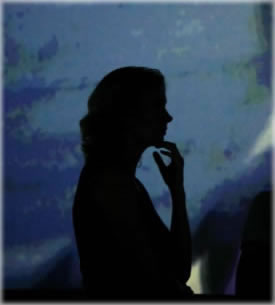 Mercury retrogrades have a reputation for slowing us down for a closer scan of our problem, like looky-loos crawling past an accident scene on the freeway. This week we've been peering into the wreckage of our inability to come to terms with climate change and the remnants of a Cold War consigned to history but still lingering in near-memory. We're also being given a review of our societal growing pains in the passing of iconic entertainment figures close to our hearts. Because nothing is for nothing in this remarkable universe of ours, it's upon us to be paying close attention to what presents for review.
The dismaying weather reports, for instance, sucking up most of the oxygen on cable news, should give us necessary information on this most pressing challenge of our age. Olympic coverage, interrupting the normal cadence of prime-time programming, has provided us a Petrie dish of both iconic gamesmanship and international goodwill, as well as a clear view of the mentality that has promoted nationalism and hindered the development of global community. Nancy Pelosi, responding to the early problems with the Russian Olympics village, remarked that Sochi should never have been selected. Me, I think our last Olympic endeavor in China and this one in Russia is spot-on to bring our own national behaviors into perspective alongside those of former despots and foreign ideologies.
To read more, you must be a registered user. Registration is free.
If you are already registered, please login Here!