By Judith Gayle | Political Waves
I love listening to my daughter 'mother' on our long-distance marathon chats each weekend. The grands are big kids now — 10 and 13 — but she still uses the basic commands from their earlier years: "Be kind. Inside voice, please. Use your words." Lately, I've been hearing her advice in my head — an improved version of my own imperfect 'momming' — urging for the higher vibration of conflict resolution. Why?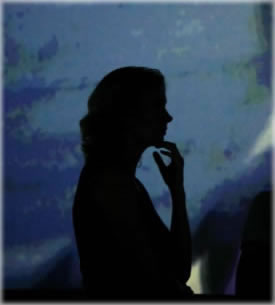 I'm five planets in fire signs; if you add as number six my recently discovered Eris in Aries, I have a grand trine in enthusiastic, inspirational and occasionally scorching fire. I do not, as they say, suffer fools gladly and lately, I'd like to "slap the stupid" out of just about everybody I meet. Still, I learned early that solar flares followed by woeful contemplation of the cooling ashes left behind was not productive. In order to change that pattern, I've had to acquire patience with myself and everyone else: hard duty for fire people. My continuing challenge is to continually refill that hard-earned well of gentle allowance so I can dip out of it generously.
In the still waters of Eric's "boring astrological week," we've been given a clear picture of our current condition and possible future. The oxygen was sucked away in great gasps by the antediluvian commentary of the Tea Bagger candidate from Missouri, Todd Aiken. Talk about politics being personal! Thanks to the 2010 sweep that stripped MO of seasoned legislative Blue Dogs and replaced them with wild-eyed wing-nuts, Claire McCaskill is our one remaining Dem Senator facing off against Rep. Aiken, a man who has said a great many ill-informed and stupid things, only one of which has to do with our bodies' ability to "kill off" unwanted sperm.
To read more, you must be a registered user. Registration is free.
If you are already registered, please login Here!