By Judith Gayle | Political Waves
What a remarkable week this has been! Frankly, I hadn't expected so much political movement. Our undiluted brew of Piscean energy has brought out the worst and best in us, giving us examples of inflexible density and inspiring altruism, of dug-in ideology and growing awareness. That fits the complexity of the fishes, in constant struggle within themselves as they explore the full spectrum of the human condition.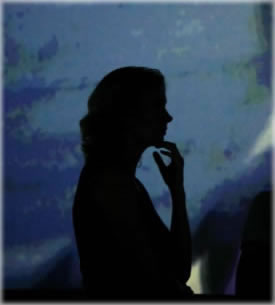 Traditionally ruled by Jupiter, Pisces finds itself at home in the theatrical, each struggling fish wearing one of the ancient masks represented by comedy or tragedy. To survive tragedy, we must be able to laugh at ourselves; to embrace comedy, we must explore our inner trauma, discover our pain. Yep, Pisces, linked seamlessly, and holistically, in the gravitational pull of duality.
There's quite a list of fishy political attention-grabbers this week. So many, in fact, that I can't begin to address them in depth, but I can nibble, minnow-like, at their edges, and so I will. Let's begin with the Oscars, last weekend's feel good moment, micro-managed by the board of governors with a memo to the ladies to keep their gowns within tasteful boundaries. Going for old-style glamor and less skin, attendees complied, displaying an impressive selection of foof and ruffles and (foofy, ruffly) trains that would have made old Hollywood drool.
Yet, because we simply can't help ourselves, headlines the next day fixated not on the glamor or the winners, but on Anne Hathaway's erect nipples. But, wait, is that a voice I hear yelling about something more — how shall I say it? — important?
Ahhhh, yes, it's Michael Moore, film maker, consummate yelper and whistle-blower, protesting Homeland Security's treatment of fellow documentarian and Palestinian, Emad Burnat, and his family. Burnat is one of the producers of 5 Broken Cameras, a co-production of Israel, Palestine and France and the first Palestinian documentary nominated for an Oscar.
Detained at LAX by over-zealous customs agents, Emad, along with his wife and eight-year old child, was unable to convince immigration officials that he had an invitation as a nominee. He sought assistance from Moore, who was hosting a dinner for the documentarians. Moore immediately circled the legal wagons, got him released and ultimately, raised a big, deserved stink.
Said Mr. Burnat, "Although this was an unpleasant experience, this is a daily occurrence for Palestinians, every single day, throughout the West Bank. There are more than 500 Israeli checkpoints, roadblocks, and other barriers to movement across our land, and not a single one of us has been spared the experience that my family and I experienced yesterday. Ours was a very minor example of what my people face every day."
Tragically true, but I, as a citizen, expect MORE from my country, and so does Mike Moore, who personally apologized to this man and his family for our nations poor behavior. If you would like to encourage the president, who will visit the Holy Land this month, to visit Burnat's village and see for himself the devastating realities of Palestinian life here's a link to explore, which includes options to support pro-peace legislation.
When last we spoke (about Gene the Mail Guy) I ended by checking the mail, and, synchronistically, Gene had delivered my Netflix order of 5 Broken Cameras. So how was it, you ask? It broke my heart, as I supposed it would. There is very little you or I can say to impact the blatant apartheid going on in Palestine, mindlessly supported by those who have no access to the facts. They need to see this movie, watch the ancient olives burn as the cracker-box apartment complexes tower over their ashes. They need to develop a conscience about what America approves in its name, internationally. They need to grow a heart, as one of the heroes of this tale told the invariably-youthful Israeli soldiers again and again, reminding them they were walking on HIS land, that THEY were the encroachers — the same lovely man who was shot dead before the fifth camera was broken.
Speaking of apartheid, Chuck Hagel — someone who used that very word to describe the Palestinians' situation — finally got approval as Secretary of Defense, even though he has a rational opinion of our commitment to Israel and its vice-like grip on our politics. Jon Soltz, representing VoteVets.com, seems gratified to finally find a 'grunt' minding the store, especially one who earned two Purple Hearts and has been a long-standing advocate for veterans' rights. Stoltz mobilized his people to get Hagel confirmed, and he is collecting comments to be delivered to the Department of Defense next week. Even if Chuck is not your favorite guy, congratulations seem appropriate given that Hagel is the bane of Neocons everywhere, as illustrated by their response to his nomination. The enemy of my enemy, remember? And having survived the test of fire, I think Chuck might just work out.
On the other side of the dial, young Brad Manning finally had his day in court, pleading guilty to nine of the charges against him, but not espionage or aiding the enemy. Because of the nature of the pleas, the military judge gave him opportunity to read his statement — some thirty pages — and offer his explanation: that he thought the American public deserved the truth about war crimes committed in their name. Turns out he'd offered the documents, all of low-level classification, to the Washington Post and New York Times before he turned to Wikileaks. Nobody but Assange had the balls to publish.
Moving along, how many of you think Alabama doesn't need the Fed looking over its shoulder to guarantee voting rights to its citizens? Raise yer hand. Anyone? Anyone? The Supremes are looking at voting rights, here in post-racial America (HA!). Isn't it amazing how the split between the two schools of thought work? There is actually agreement among the five conservative justices that we ARE post-racial, just a few months after a monumental effort to limit minority voting by the very party mechanics we're discussing. How do we explain Scalia's comment that this legislation is a "perpetuation of racial entitlement?" That comment caught many of us off-guard, shocked by its overt bias. Can we call this ANYTHING but racism, Clarence Thomas's agreement notwithstanding?
South Carolina's long-time Representative and civil right icon, Jim Clyburn, said it best: "What Justice Scalia said, to me, was, 'The 15th Amendment of the Constitution ain't got no concerns for me because I'm white and proud.'" How can we read that any other way? We'd have to ask the 23 or so percent that agree with him, tirelessly critical of Michelle Obama's sleeveless attire and her "big booty," determined that Obama will soon be removed from office because of his many crimes. And talk about cognitive dissonance! This conversation occurred on the same day that the statue of Rosa Parks was dedicated in the nation's capital.
Meanwhile, Bob Woodward, famously a friend to presidents — mostly the conservative ones, and particularly cozy with our little Dubby — had a bit of a tizzy fit when a "very senior White House official" suggested that he was on the wrong side of history with his sequester opinion, warning that he "would regret" his comments. That twisted Bob's undies so tight he went to Wolf Blitzer to report he'd been 'threatened' by administration personnel. MSM came to his aid, describing Bob as "legendary" and "the most famous reporter in America," which seems a bit disingenuous to me, given the controversy over his dependence on access to those in positions of power. Perhaps some of us noticed. Perhaps a lot of us did.
Bob has not felt particularly 'courted' by Obama or his people, and has insisted that Obama has been deliberately disingenuous about his role in the sequester even as John Boeher brags as an aside that he got he got "98% of what he wanted out of the deal that produced it," and has full backing of his Baggers to walk away from further negotiation. A bit like a spurned lover, Woodward's dislike for this administration has been palpable from the git-go, and working the paranoia gambit didn't serve him well this week.
A timely release of the friendly — nay, downright polite — e-mail exchange which followed up a phone call with director of the White House Economic Council, Gene Sperling, put a realistic spin on the situation. Not to be denied, Bob's conservative leanings were celebrated by FOX News, doing a happy dance with great gobs of misinformation even as the majority of newscasters found the whole thing overblown. Glenn Greenwald took Woodward and his influence down handily:
Bob Woodward fulfills an important function. Just as Tim Russert was long held up as the scary bulldog questioner who proved the existence of an adversarial TV press while the reality was that, as Harper's Lewis Lapham famously put it, he maintained "the on-air persona of an attentive and accommodating headwaiter," the decades-old Woodward lore plays a critical role in maintaining the fiction of a watchdog press corps even though he is one of the most faithful servants of the war machine and the national security and surveillance states. Every once in a while, the mask falls, and it's a good thing when it does.
Seems to me that integrity in reporting has finally taken center stage. The sociopolitical polarity of this nation, perhaps the entire globe, is evident in the widening split between those who do the reporting and those who listen. The disconnect between the two narratives being floated can make your head explode, unless you simply enjoy the tit/tat theatrics of Pewee Herman's "I know you are, but what am I?"
If you do, then I've got the cherry on your cake, a smack-down between Sean Hannity and Minnesota's Rep. Keith Ellison. Hannity played a mock-up of Obama's commentary on the sequester, calling him President Panic, and suggesting that he was responsible for "a sequester Apocalypse." Hannity then asked Ellison to comment and bless him, did he ever! He called FOX's front man immoral, a Republican shill and "the worst excuse for a journalist I have ever seen." That was the opener, the rest was an escalating brawl that ended when Hannity threw him off air.
Candor won that round, and here's good news. Hannity's ratings are down 35%, so are O'Reilly's. FOX has lost its younger watchers and its moderate viewers, and is now left with the less-than-23% of Americans that identify as Republican. It's hard to sell this ideology any more, even as the sequester is being celebrated in villages and hamlets across the face of America as another nail in the coffin of government. What's wrong with these folks? Who do they think will look after the old folks? The kids? Who will fix the roads, manage the waterways, build the infrastructure? How does the village survive if no one is looking out for anyone but themselves?
Candor won yesterday, as well, as Obama talked to the press like they were grown-ups, while weaving a narrative for the public about the sequester that simply can't be denied. The Prez has taken a lot of heat from the press corps about avoiding them, but given the level of intellect shown by some of the questions I heard, I can't blame him. At one point, he told an insistent reporter, "I'm not a dictator, I'm the president. Ultimately, if Mitch McConnell or John Boehner say we need to go to catch a plane, I can't have Secret Service block the doorway."
It's become too easy to recognize lazy thinking and I will admit to moments of frustration (punctuated by swearing and arm-pumping) that startle the cat out of a dead sleep and make the dogs bark. "Walter Cronkite is dead, that's a fact," said my son, listening to me rant over the inability of the press to ask a cogent question that isn't calculated to serve partisanship. And I suppose without being goaded into frank answers, the reality of the situation might have gone unillustrated. As it was, the elitism that declares the sequester no-big-deal fell back to the Prez, as he fleshed out the pain coming, not to the elites, as he asserted, but to the little guys.
Boehner made comments as well, saying he's "hopeful we won't have to deal with a government shutdown, just as we deal with this sequester." Hopeful, is he? (she said Yoda-like, in response to Obama's mention that he wasn't capable of a Jedi mind-meld to make the budget process work). Isn't that wonderful? John's hopeful. Isn't that grand? He's also pledged that he's done with raising taxes, so revenue is off the table. We should consider the country post-funded, I guess, much as it's post-racial. Yeah, I can hear beer bottles clinking across the country on that one.
Theatre. So much of what we've seen this week is theatre but the ramifications are real in human terms. Now I'm going to suggest something to you that gives even me pause: I'm going to suggest you open this YouTube from World Wrestling Entertainment, an answer to accusations from a disgruntled Glenn Beck over a new character suggested by the Tea Party who is pitted against an illegal immigrant. I'm no wrestling fan, trust me. But when wrestlers make more sense to me than an entire political party, I've just got to give them their due and point out the obvious: the duality is real enough but the duels are a game.
Political duels are played by power-brokers with profit agendas, with the public, as always, the loser — unless each overt act awakens the sleeper, startling them into reality with a jolt. And if that's true, if just a few of us saw through the bullshit and manipulation and learned how to recognize the voice of corrupt and covertly influencing corporate media, then truly, it's been a Very Good Week.