By Judith Gayle | Political Waves
I appreciate Joe Biden. I appreciate that what you see is what you get, that he doesn't hide his grief over the death of his first wife and child while obviously adoring his current wife and family, and that he tears up when mentioning his recently passed 92-year old mother. I appreciate his understanding of the larger picture, his humanity and his enthusiasm. In short, he's the kind of guy you really would want to have a beer with, and preferably, at a Boston pub where you could join him in singing Irish songs.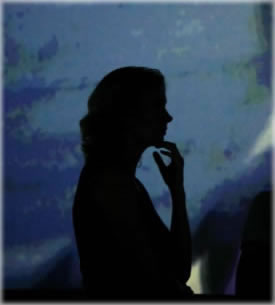 Oh, I know the downside: he's a bit of a hawk, a career politician well connected to the money boys that run the Hill, and you never know what he's going to blurt out. On the other hand, given the lack of candor these days, seems to me that Joe's spontaneity is more like a refreshing peek into the reality behind the smoke and mirrors, surely a premium in this sterile landscape of carefully tended opinion. His latest episode made me laugh and laugh — the clumsy puppy snagging the nylons of the parson's wife, metaphor for all things Sagittarian — which prompted me to look up his chart. Turns out Joe's Sagittarius ascendant is conjunct my Sun, not much of a surprise. I know a fellow blurter when I hear one!
On a campaign swing through Virginia this week, Joe told a crowd about Romney's desire to "unshackle" Wall Street, adding, with a snort, that given the chance, Romney'd have "y'all back in chains." Watching that clip, I didn't see the camera pan to expose upturned black faces. I didn't hear offended outcry. I assumed — rightly, it turns out — that the faces would be white and brown, yellow and black and all shades in between. Biden was talking about financial inequity, the likes of which we have not experienced in more than a century. What the right insists was clueless Joe playing the 'race card,' I saw as clued-in Joe telling the truth about the plutocrats. My response was not a politically-correct gasp at yet another stumble, it was a decisive nod of agreement, and if you don't think Wall Street wants you — no matter your color or demographic — in chains of financial servitude, laboring for the sweatshop-capitalism that feeds it, you're brain dead.
To read more, you must be a registered user. Registration is free.
If you are already registered, please login Here!