By Judith Gayle | Political Waves
I suppose that most every presidential campaign has an element of political panic in it, the kind that convinces us that this isn't just ANY election, but one crucial to the future. In 2008, the Dems were desperate to wrestle control away from the neocons, and although I suppose they'd deny it, the Pubs were seemingly ambivalent about turning it over (after all, they DID choose an absurd ticket — an ill-favored John McPoopy-Pants and his gal-pal from Wasilla — to go up against uber-popular Hillary Clinton and that young upstart from Chicago).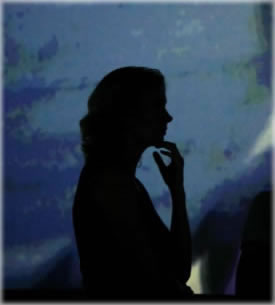 If we step back a bit, we can acknowledge that to be the pattern for Pubs. After all, who would want to clean up the mess of a nation in financial free fall, even if they themselves made it?
Who would gladly inherit two hot wars, an expensive and top-heavy security machine and a panicked working class gutted by downsizing and outsourcing? Traditionally, it's the Democrats' job, anyhow, to put their own agenda aside to slow the fallout and remedy the radicalism of prior "conservative" administrations, has been since the 1930s. Still, this year there's weight behind the notion of national importance in our political choices. This ISN'T just any election, and there are some important questions to ask ourselves as we proceed into the next few weeks.
This year we've finally peeled enough of the layers away to expose the core issue of our nation's challenge in this new century. It took long enough! My frustrations with this process are legion. The constant repetition of themes, the hunt and peck to restate the problem, the dots dropped by media and politicos that should have been connected but weren't. And let's not forget the Dug the Dog "squirrel" issues that turn the nation's head away from what's important with a resounding snap, leaving newscasts to loop in salacious details while stories important to our future skid by unnoticed. How many times do we have to hear the basic message, how many ways does it have to slap us around before we "get it?"
To read more, you must be a registered user. Registration is free.
If you are already registered, please login Here!