Between Eric, Len and myself, yesterday's cardinal grand cross got a lot of attention, all in the service of giving Planet Waves readers and listeners the most comprehensive, sensitive and constructive heads-up possible. Eric, in particular, has logged a tremendous number of hours on this season's wildcard astrology.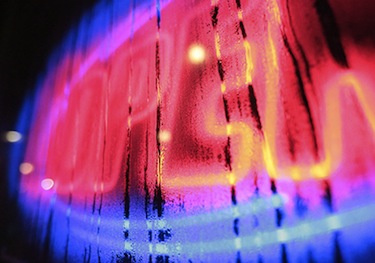 That is, we've put a ton of energy into supporting a positive experience of this potentially frightening aspect.
The question of the day is, however, how are you experiencing it? Did you notice the buildup as anxiety and pressure, or as a sense of getting ready to launch? Or did you find yourself just kind of cruising along, putting one foot in front of the other, and playing a supportive role to others?
Chances are we won't really know what this week's astrology 'means' until at least after the April 29 Taurus New Moon and solar eclipse — and possibly much later. When slow-moving planets are involved (Uranus and Pluto in this case), the ripples can take a long time to spread out and develop fully. Jupiter's involvement emphasizes that potential for expansion. Mars, retrograde in Libra, was the faster-moving, every-day-life factor that may have brought everything front and center in your personal life. Then again, maybe not? It's retrograde, after all; it's possible it's flying somewhat under the radar of your awareness.
In any case, we'd really like to know what you're noticing, and how you're handling it. Thank you for your participation! If you're not registered to comment on Word Press and would prefer to email us so we can post your experience to this thread, please send your thoughts to: editors@planetwaves.net.