"This is the most awesome reading of the planets and energy in Pisces yet."

"I listened to your yearly and birthday forecast for Aquarius, and it was spot on. Your tarot reading in particular was extremely accurate."
We actually receive feedback like this for Eric's audio readings on a regular basis. Somehow he manages to keep getting better and better, infusing each year's offering for each sign with passion and insight, but even more than that: he immerses himself in the astrology in a way that lets him embody it, so he can speak to you in the 'language' of your Sun sign or rising sign.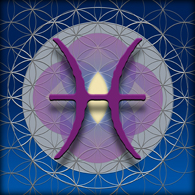 It's why so many people write in telling us it feels like he's been looking over their shoulder, or reading their journal or mail. And now it's your turn if you have a Pisces or Aquarius Sun or rising sign: we've just published Eric's 2014 birthday readings for Aquarius and Pisces.
You can get either of these readings (or both) for just $29.95 – and get instant access!
Note: these readings are significantly different from the annual readings in The Mars Effect.
As one listener told us recently, "It is not easy to find the depth and insight you offer for people who are consciously embracing their journey."
If that's you — or if you're finally ready to dive in after dipping your toes for a while — now is the perfect time to treat yourself to one of these readings. They also make perfect gifts for loved ones, and we make it easy to set that up when you make your purchase.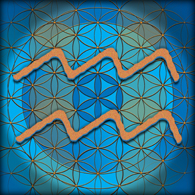 The astrology of the coming months isn't messing around, and Eric covers it all in clear, compassionate language that's sure to ignite your sense of what's possible in your life.
Both the Pisces and Aquarius readings are approximately an hour in length, with two astrology segments plus a tarot reading. You can listen as many times as you like, and can download the files as MP3 files. You also get an extended description of your sign, plus access to last year's reading to check Eric's accuracy.
Order your reading (or a gift reading) for Pisces and Aquarius now! You'll have instant access to your reading for the next four seasons.
You can also order by calling Chelsea at (206) 567-4455.
Yours and truly,
Amanda