| 

Virgo and Virgo Rising — Sign Description

Get free astrology updates via SMS! Text ericfrancis to 41411.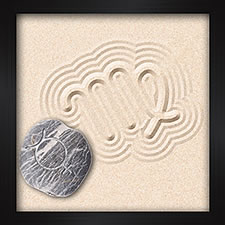 Virgo This Week (Aug. 23-Sep. 22) -- Art usually happens by accident. The same holds true for most inventions and breakthroughs of thought. Of course, you do your bit. You show up in your studio or at your workbench every day that you can. You work on solving the problems that you think you understand, as best you can. You can practice music the way that you always have. Then, remember that the most likely place to make a real discovery or to come up with something original is when you make a mistake of some kind. It might violate the rules or your expectations, but it's different, and it's unusual. In this way, the usual process of being disciplined is the setup, and then the thing that goes wrong, or differently, or in some unexpected way, is the result. Therefore, don't be afraid to be unorthodox, or to stretch and bend and blend colors, notes and ideas. Don't be afraid to make mistakes. They can have brilliant results.