| 

Libra and Libra Rising — Sign Description

Get Free Daily Astrology Updates!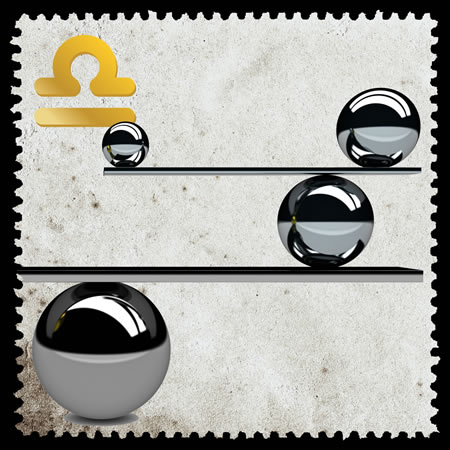 Libra This Week (Sep. 22-Oct. 23)
-- Your public image is one thing; your social reality is another. Image is, by definition, a kind of illusion. The people you have contact with, share with, learn from and explore life with are the real thing. And that real thing is evolving rapidly right now: new people are coming into your life, and previous ones are departing. This is part of a much deeper revamp of your desire, your dreams and your sense of purpose. And on the deepest level, this is about you and nobody else: decisions that only you can make, because only you know what they are. The vital thing is that you respect your own desire to become whatever it is you want to become -- and that you not hesitate on decisions. I hear from Libras all the time about how they just cannot decide. What I'm here to tell you is that this is a skill you learn through practice, and that now is a particularly rich moment to engage your intentions.