| 

Libra and Libra Rising — Sign Description

Get free astrology updates via SMS! Text ericfrancis to 41411.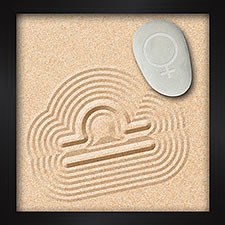 Libra This Week (Sep. 22-Oct. 23)
-- You have all the confidence you need. You don't need anyone to give you permission. You don't need to know any more than you do; you merely must use your abundant knowledge and experience. If anything, the real lesson of what develops over the next few days involves you figuring out just how much wisdom you possess. Remember that whatever may have happened in the past, every new situation is unprecedented. Using even the most refined skills is a creative act, because you must respond in the moment to what is new about that occasion. You are in a quantum healing zone. Keep your mind fresh and alert to everything and everyone in your environment. You're approaching a moment of deep exchange, where you discover you have what someone needs, and they have what you need. Be generous and open up to receiving sincerely what you're offered.