| 

Libra and Libra Rising — Sign Description

Get free astrology updates via SMS! Text ericfrancis to 41411.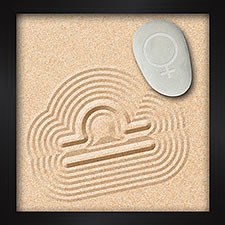 Libra This Week (Sep. 22-Oct. 23)
-- It seems like you need some passion in your life. Currently most of the energy that would become some form of love or creative expression appears to be getting burned up by worry. Most of that, in turn, seems to surround family issues or shared living arrangements. You must look out for your own interests first, and not be distracted by others who want to hand you their problems. They may have done so in the past, and they may know how to push your buttons, though that doesn't mean you have to go along for the ride. Anything involving your own children, if you have any, requires special handling. You probably consider them a direct extension of yourself, though be aware of the ways that can be used against you, and play a clean game. Back to my original point: you need passion, not distraction; you need love, not the kinds of political games people seem to be playing.