| 

Sagittarius and Sagittarius Rising — Sign Description

Get free astrology updates via SMS! Text ericfrancis to 41411.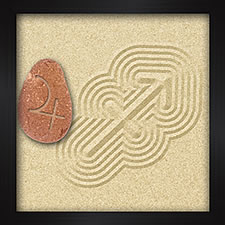 Sagittarius This Week (Nov. 22-Dec. 22)
-- The fewer financial moves you make for the next few weeks, the better. I mean, really, keep it simple and do only what's necessary. First, you must conserve your resources. You have plans, and your talents are worth a lot, though no matter -- efficiency is always in order. One thing you can do is to spend less, and work with what you already have. If you need to buy something, the chances are good that you already have something that will do the job, or someone can loan you what you need for a while. Don't be afraid to ask. I've said many times in this column that we live under the delusion that money can solve all problems. Well, most problems are actually solved by thought, ingenuity and the willingness to do some work. One thing that's in order right now is taking an inventory: of what you have, including your talents, as well as what you owe to anyone. Give that a few weeks and get some real data to work with.