| 

Sagittarius and Sagittarius Rising — Sign Description

Get free astrology updates via SMS! Text ericfrancis to 41411.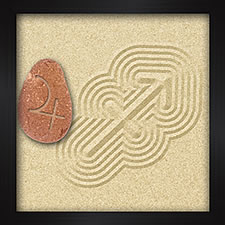 Sagittarius This Week (Nov. 22-Dec. 22)
-- You remain well-supported, grounded and strong. You're also unusually sensitive, and may find yourself reacting spontaneously to influences in your environment. Remember that the crisis of any family member or living partner is not necessarily your crisis. Pay attention to that boundary. You may feel inclined to be of assistance. You may have just the healing balm or reassurance that someone needs, though you would be wise to keep some emotional distance. Not a lot, just a little: just enough to remember that you're in a facilitating role. One thing you can do is advocate for justice where you notice that advocacy is needed. Your voice will matter. Your opinion can make an actual difference. This will be all the more meaningful if you get no personal benefit from the outcome.