Sagittarius and Sagittarius Rising — Sign Description | Get Free Daily Astrology Updates!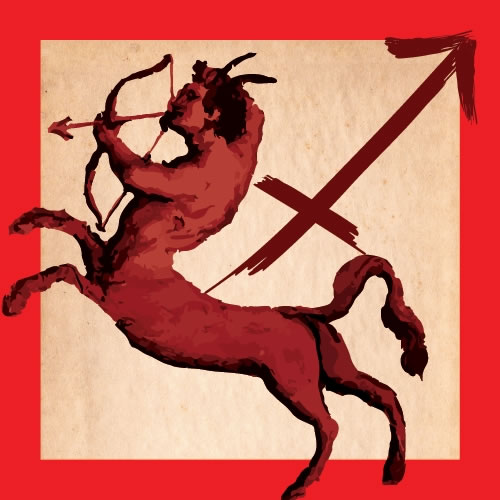 Sagittarius This Week (Nov. 22-Dec. 22)
-- Planets are storming into fire sign Aries, which is one of the most exciting angles of your solar chart. Mars has exited your sign, leaving just one major point in Sagittarius -- an asteroid called Vesta. The glyph for this sign is a chevron, which is a container for fire. That suggests your role is to provide a space for your burning creativity. You can think of this as containing the power of your mind, and directing it to its specific purpose. Vesta is conjunct the Galactic Core, adding to the intrigue. It's as if you're standing between the universe and the Earth, guiding the flow of energy into some worldly form. This is what any creative person does, whether they think of themselves as an artist or not. With the subtlest movements, you can open up whole new realities. I know you may be sitting on the D Train or crosstown bus reading this, though as Jerry used to sing, you an get shown the light in the strangest of places if you look at it right.