By any standards, 2018 will be a distinctive year astrologically. Get your essential guide to riding the waves of the next 12 months and beyond. Pre-order The Art of Becoming, the 2018 Planet Waves Annual by Eric Francis.
Sagittarius and Sagittarius Rising — Sign Description
Get Free Daily Astrology Updates!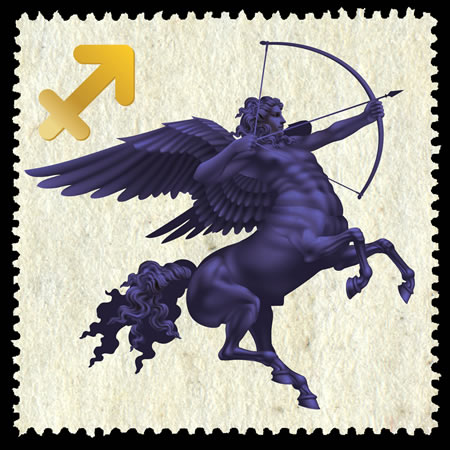 Sagittarius This Week (Nov. 22-Dec. 22)
-- Look closely at your life, and ask yourself whether you're happy with the direction that events are progressing. Take the time now to point yourself on the correct trajectory, which may involve making a series of small moves over the next six weeks or so. All of these decisions will add up to something, particularly if you start to make the connections. Note that a close partner is in a similar decision-making process, and may be leaving certain facts out of the conversation. It's important that you not be angry about this. Nobody is intentionally hiding anything from you. Leave lots of space for others to share their personal truth, even if it seems a little late in the game. Actually, that's not true: it would seem that a close partner is just finding the words to express their point of view, and this has not been easy. So take this one step at a time.