| 

Taurus and Taurus Rising — Sign Description

Get free astrology updates via SMS! Text ericfrancis to 41411.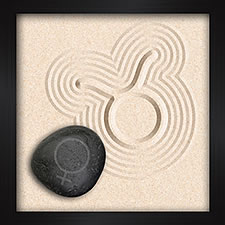 Taurus This Week (April 19-May 20) -- Faith is more than just belief. That's the thing about it. And it's more than hope, more than wishing, more than dreaming. But what is it? It's the thing you need the most, and it's difficult to describe by anything other than its results. Faith contains healing power. It has the ability to reach from one mind to another, transcending the body-level of communication. It's about aligning with your highest truth that, in turn, aligns with something that's wider, deeper or more powerful than your individual strength -- and then you tap into that greater strength. It's possible to get there; many people have, and many are right there, right now. You might say that faith is the opposite of fear. It is love that holds the world in a safe place, and can be directed toward specific situations and people. Just remember, it's easiest to identify by what it's not: neither hope nor desire nor wishing nor dreaming.