| 

Taurus and Taurus Rising — Sign Description

Get free astrology updates via SMS! Text ericfrancis to 41411.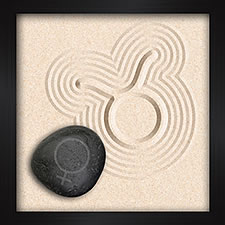 Taurus This Week (April 19-May 20) -- Your wildest hopes and dreams are actually possible, though it helps if you know what they are. You're finally starting to figure out that you don't need to count on the worst happening. You see your own potential. Yet in order to dial in the deeper and bolder possibilities, you must allow yourself to be different, and to stand out from others around you. It's one thing to know you've got something else going on; it's another thing to step into your true identity no matter what others may think. When you're really growing, that threshold of not caring what others think is a great place to arrive. You can feel like you finally have your priorities in order. You might also shock yourself with the recognition of how much energy you've invested in trying to conform to expectations that have absolutely nothing to do with you. The excellent news is: you no longer need to live that way.