Your Autumn Reading by Eric Francis:


Empathy-Pathos: A Study in Venus Retrograde
In this reading, I will review Mars retrograde and the recent eclipses, and open up the territory of Venus and its unusual way of resonating and emoting. We'll explore approaches to the masculine and feminine attributes of Venus, as well as the introspective and expressive aspects of Venus through the retrograde process.
Learn more... | Pre-Order now!
Subscribe to Our Daily Horoscope & Almanac!
The Four Winds Report includes the Eric Francis daily horoscope, a daily birthday reading,
and many other features. Sign up free!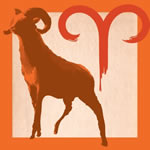 Aries This Week (March 20-April 19)
-- Give yourself room to be a little strange and unusual -- or a lot. You will only know how much you can push the boundaries of normal if you experiment. Yet most of the edge we're talking about is not social, but rather in your mind. Most of life is how comfortable you are with yourself, which translates to how you're able to move around socially, influence the flow of events, and get what you want. With Chiron so prominently placed in your sign at the moment, that emphasizes difference -- in particular, yours, from the people around you. One of the marks of our time is people wanting to be "individuals" but being frantic about actually differing or standing out. With Chiron in your sign, this is not going to work for you. Yet difference starts on the inside and then morphs to your exterior presentation. And that will be the theme of the next few months.