| 

Gemini and Gemini Rising — Sign Description

Get free astrology updates via SMS! Text ericfrancis to 41411.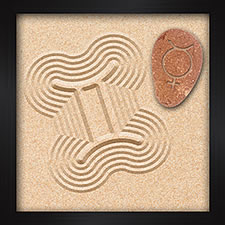 Gemini This Week (May 20-June 21)
-- You appear to be headed for a breakthrough in a negotiation process where you may lack any clear advantage. Don't let that deter you. Consider the wider circumstances that surround your situation. Consider everyone involved; ask yourself what's motivating them, what they want and what they need. Then you will understand the actual position you're in. Two factors will work in your favor. One is information. Learn everything you can, whether it's from reviewing your own notes, research, or asking for information from others. Discover everything about every person involved. And then ask people older and more experienced than you what they think. Listen carefully to the opinions you disagree with the most vehemently: they are likely to hold the very best clues. You're trying to do something that will require some thought: rebel and fit in at the same time.