| 

Gemini and Gemini Rising — Sign Description

Get free astrology updates via SMS! Text ericfrancis to 41411.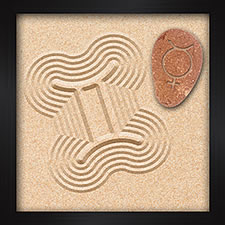 Gemini This Week (May 20-June 21)
-- Mercury's current link to Neptune is bestowing you with a touch of clairvoyance. Listen to your hunches, particularly around matters of career and finance. You really can see around corners and peer through walls, if you will look, and use your subtle senses. What may surprise you is how much you care, and how deeply touched you are by what seemed to be something work-related. The depth of your feeling and your desire for the right thing to happen represent a calling for you. Your need to participate, and to offer your energy, are providing you direction. You're getting to feel what it's like to actually be needed and to have the opportunity to do something that's both necessary and beautiful. Feel within yourself for confirmation that this is the right thing. Sit quietly for a few minutes and ask; consider carefully what you hear.