Gemini and Gemini Rising — Sign Description | Get Free Daily Astrology Updates!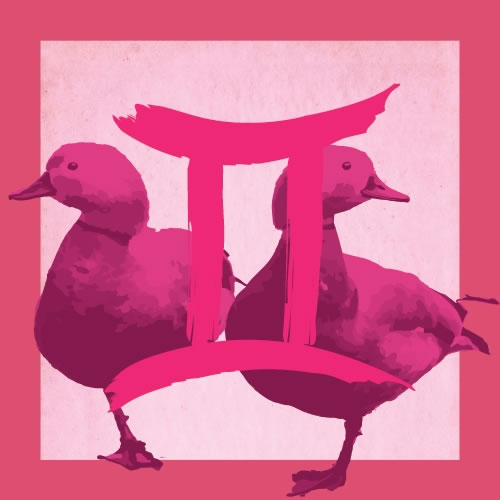 Gemini This Week (May 20-June 21)
-- You must hold the vision for your life, and for who and what you want to become. This is the sacred flame that you carry. It's more than about intention; or you might say, a special form of intention that you protect as if you're a candle in the wind. Your soul's purpose is stronger than that, but it's the act of guarding and nurturing your own creativity that is what cultivates your growth. Yet the heat and light that you make are only relevant if you use them, so part of your role is to make sure you express yourself in some daring way. This will only strengthen you, even if you experience setbacks from time to time. Over the next few weeks, you will have many opportunities to experiment with who you are, with what you offer to the world, and with the message that you share. Be bold and loving about this.