| 

Aquarius and Aquarius Rising — Sign Description

Get free astrology updates via SMS! Text ericfrancis to 41411.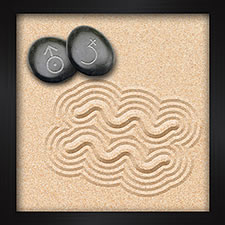 Aquarius This Week (Jan. 20-Feb. 19)
-- You know what your priorities are. Most people do. You have the strength and independence of spirit to act on what's important to you, without making a big drama about it. The potential point of conflict is what you must give up to gain something that you want. You might ask yourself if this is really a sacrifice, or whether, in the alternate, you would be shorn of something you really don't want. This, too, is a matter of your priorities, which have changed in recent years. You can make today's decisions based on what was important in the past, or what is important today. Getting clear about this can represent a genuine moment of clarity. Why is it worth being alive, today? What values have remained consistent through your entire life? Just recognizing this will be a revelation.