| 

Capricorn and Capricorn Rising — Sign Description

Get free astrology updates via SMS! Text ericfrancis to 41411.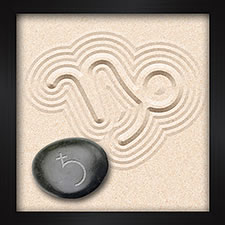 Capricorn This Week (Dec. 22-Jan. 20)
-- Trust what you say. Trust that your words are helpful and meaningful, even if you didn't plan to say quite that thing. This is not always easy, especially if you have a tendency to be confident in the moment when you open your mouth, and then regret what you said a little while later. The challenge you face is to trust all the way through: when you feel moved to speak, and after you've said your piece. This is what it means to have actual faith in yourself. How do you get there? If you practice being moved by love every time you take action, you can fall back on that. If this is your habit, you'll know that what you say is motivated by healing. Therefore, be gentle, and be real, and listen to how others respond to you without judging those responses. Be available to take part in any conversation that you start.