| 

Pisces and Pisces Rising — Sign Description

Get free astrology updates via SMS! Text ericfrancis to 41411.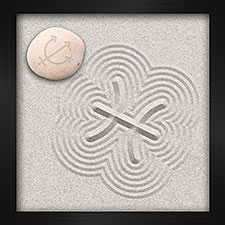 Pisces This Week (Feb. 19-March 20)
-- Don't fret that the world seems to be such a mess. It is, though what you're witnessing is part of a necessary transition that was going to happen one way or another. You have your role in the process. Indeed you are intimately linked, both spiritually and structurally, to this next phase of developments. You have your purpose; now you need only to focus on making it work for you. Over the next few weeks you'll have some opportunities to consider your sources of professional income. You might start with an assessment of where your financial support has come from in the past year. You will see some patterns, and you'll be able to develop the ones that are working. Here's the one thing you need to remember when considering your professional options. As a Pisces, your work must be spiritually compatible with who you are. You cannot go against your deepest values. Seen one way, that narrows your possibilities. Seen another, it vastly expands them.