| 

Pisces and Pisces Rising — Sign Description

Get free astrology updates via SMS! Text ericfrancis to 41411.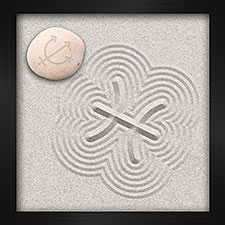 Pisces This Week (Feb. 19-March 20)
-- You have the option to stay open -- perhaps more open than you've ever been. You have it in you to increase your sensitivity and your passion, and therefore to live more fully. You're keenly aware that life has pain, loss and strife, and that many people are in pain. It's not possible to be open to some of life; to be open at all, you must be open to everything, and you know that intuitively. You have the option to be a true artist, to remain sensitive and alive and stretch into life more fully as you do. You would do this out of respect for your own existence: live more fully and celebrate all of life. Extend yourself and be a friend to everyone. Remember above all that your example is vitally important to the people around you. What you say matters, though how you respond to life and how fully you offer yourself to existence matter more.