Virgo and Virgo Rising — Sign Description
Get Free Daily Astrology Updates!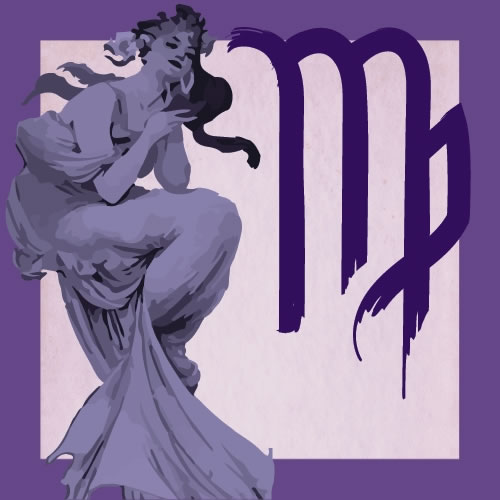 Virgo This Month (Aug. 23-Sep. 22) -- This is an unusual and potentially extraordinarily positive time for your relationships. Yet if you're caught in a narrow idea of what a relationship is supposed to be, or have to follow strict rules with a partner, you might not be noticing. You'd be well served to relax your ideas about connecting with people, and to encourage partners to do the same. Remember how much of your identity you invest into your primary partnership, which seen one way provides you with an opportunity to find yourself. Yet it also necessitates that the relationship be extremely stable, so that you maintain your sense of identity. Often it seems that the greater the challenges in the relationship, the more you invest, to maintain the structure; in part, because your self-concept is so invested in it. There's another way to do this, which is to use your evolved individuality to be independent within your relationships. And there's yet a third way, which is to honestly assess the role that primary partners have served in your life. Are they more like a necessity, or more like a desire? If they're a necessity, do they deliver the goods, and if they're a desire, do they leave you feeling satisfied? In April, Chiron changes signs for the first time since 2010, which will focus this line of inquiry in a way that few developments can.