| 

Scorpio and Scorpio Rising — Sign Description

Get Free Daily Astrology Updates!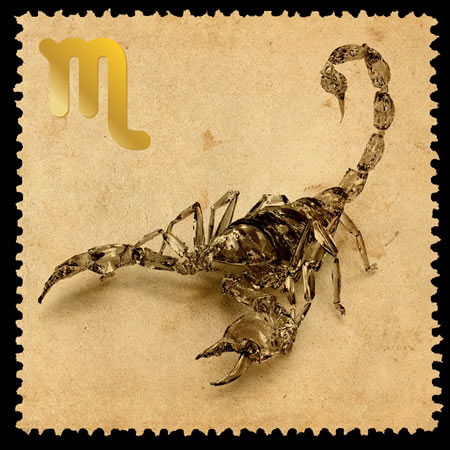 Scorpio This Month (Oct. 23-Nov. 22)
-- You may have an idea that it's time to move up in life, make a splash or get your message out. If you're feeling that, do it in subtle ways, and pay attention to how you feel. What you want to avoid, with the full strength of your soul, is proceeding through life with a conquering spirit. That may become a real temptation later this month and into August, as Mars enters your 10th house of power and reputation. While the world seems to thrive on this lately, you're in a position where ambition can easily turn to hubris. Therefore, erase all traces of self-importance from your personality. Don't let yourself be haughty even for a moment. Recognize the existence and the contributions of others, to your life and to the community. If you must reach upward, do so through sincere aspiration, which would mostly be about aspiring to serve. Recognize that your contribution is but a small part of what will help, and modestly seek to help others make their contribution. All of this will call forth your more sensitive side, precisely when your astrology is enticing you to be less sensitive and less caring. Remember that you're not merely going against the grain of your current transits; you're bucking the tide of a world that's drunk with power, and is going mad with the stuff.
In the Shadow of the Moon -- 2017 Midyear Reading by Eric Francis
Just in time for the Great American Eclipse of Aug. 21, 2017, you'll have access
to a helpful, excellent video astrology reading. These will be done by sign and
rising sign; each reading is about half an hour. You can pre-order now for the
best price: $66 for all 12 signs. The price for all 12 will gradually increase in $11
increments over the next few weeks, capping out at $111 once we publish,
which should be Aug. 1.