| 

Scorpio and Scorpio Rising — Sign Description

Get Free Daily Astrology Updates!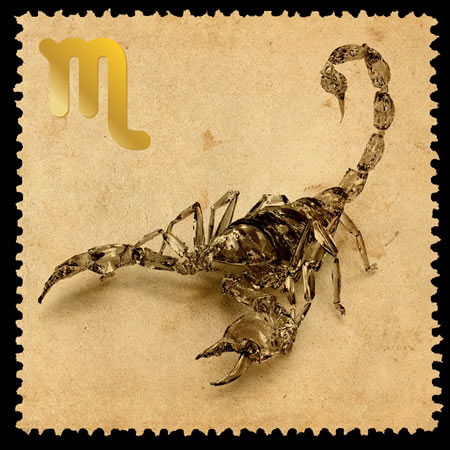 Scorpio This Month (Oct. 23-Nov. 22)
-- Recent events have thrust you into the spotlight, and also made you subject to a degree of public critique. You don't have an especially thick skin, so this is having its challenging moments. One way to handle this is to guide yourself into living with an unusual degree of transparency. With the people who matter, state your motives, your desires and your needs. Be willing to reveal what you would not ordinarily allow anyone to know, and feel how strong you are when you have no secrets. When Mercury stations direct on the 5th, you may get an extra push in that direction, so make sure all your words and deeds are honorable and fit for public consumption. The current state of our society is that everything comes out sooner rather than later. Meanwhile, there are people looking your way, with the expectation that you understand something they do not. If this isn't true today, it's likely to be pretty soon. You have a proverbial finger on the pulse of public opinion. There's a shift in direction taking place, and your mind is already ahead of the curve. This started in mid-August, but now you're picking up increasingly clear signals about what's developing. The purpose of this is not to predict, and certainly not to be gloomy. Rather, your knowledge gives you and the people you care about a distinct advantage.