| 

Scorpio and Scorpio Rising — Sign Description

Get free astrology updates via SMS! Text ericfrancis to 41411.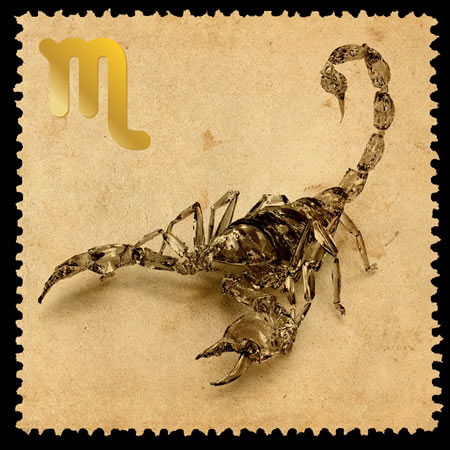 Scorpio This Month (Oct. 23-Nov. 22)
-- You might focus less on the details of finance within a relationship and devote yourself to increasing your professional revenue. There seems to be a conversation that's gone on too long and that does not appear especially productive, despite a recent breakthrough. Where joint finances of any kind are concerned, the question to ask is: what do you actually owe anyone, and what do they owe you? What is the actual dollar figure? It might be zero; it might be more; it might be less; but the thing to agree on is the amount, and then move on to something more interesting. If there's some discussion in principle, it's likely to be a veil thrown over a deeper emotional or sexual matter. If that's true, do what you can to distill that to its essence so you can really decide what it means to you. And the deeper question in your relationships is one of mutual support. Do yourself a favor and hang out with people as generous as you are. From the look of your solar chart, they are right nearby. Meanwhile, back to business: it's time to take a holistic view of where your money comes from, where it goes and why it goes there. You must become a master of two issues: connecting your talent to your revenue stream, and then managing your cash flow impeccably. One key to this is building up your savings.