By any standards, 2018 will be a distinctive year astrologically. Get your essential guide to riding the waves of the next 12 months and beyond. Pre-order The Art of Becoming, the 2018 Planet Waves Annual by Eric Francis.
Scorpio and Scorpio Rising — Sign Description
Get Free Daily Astrology Updates!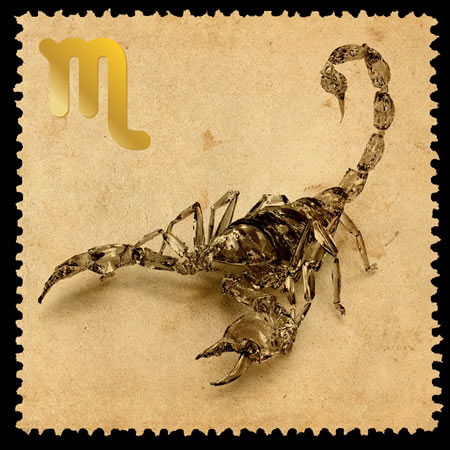 Scorpio This Month (Oct. 23-Nov. 22)
-- Jupiter has arrived in your sign for one year. If there's such a thing as an astrological need, this fulfills one: for Scorpio to have an infusion of water (provided by the Jupiter connection to Pisces) and of spiritual leavening (provided by its connection to Sagittarius). The last time a major planet visited your sign was the Mars retrograde of 2016, which was not exactly wet and juicy; Saturn, for part of 2015, was not exactly a ripe mango, either. Now you have extra resources to work with, and room to maneuver. You're likely to be feeling more optimistic; not just about life but about who you are. That's most of what you need to go on in life. When you feel good about yourself, you can accomplish just about anything. At the end of the year, another planetary move will have a similar effect: Saturn enters Capricorn, which will take the brakes off of your self-esteem. Between now and then, however, you must fully claim your self-respect; something you've been struggling to do in recent years (with some success). You will know you're doing this because you feel demonstrably better about yourself. You will be less defensive, and more supportive of the people around you. You'll be more interested in whether you've kept your promises to others than whether they've kept their promises to you. That's true self-confidence.