Scorpio and Scorpio Rising — Sign Description
Get Free Daily Astrology Updates!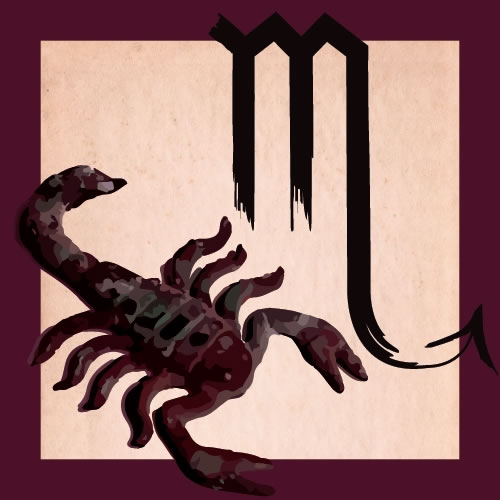 Scorpio This Month (Oct. 23-Nov. 22)
-- You may have that feeling of being psychologically on edge, though unsure whether it's you, or whether it's everyone and everything. The vibe you're feeling is in the environment, and it's a mix of paranoia and uncertainty. Those are understandable responses to life at the moment, though they don't serve you well. You have plenty of protection around you right now. You're also at a peak of creativity and sensuality these days, so you have both reasons and opportunities to celebrate life. Yet to have the benefit of any of this, you will need to be open, flexible and willing to explore and experiment. The edgy feeling you're picking up on is rooted in the rigidity that our environment is pushing on us at nearly every turn. Our devices make us rigid. Our schedules make us rigid. Fear is a stiffening agent, and you can't take three steps without someone telling you the next thing to be terrified of. To go against this requires courage: to keep your heart open; to engage with what you don't understand, rather than immediately dissing it; the willingness to have a conversation with someone you don't agree with; these will all help you feel better, and live better. You want more from life than paying the bills, and to succeed at that requires a sense of adventure, and being open to life.