| 

Pisces and Pisces Rising — Sign Description

Get free astrology updates via SMS! Text ericfrancis to 41411.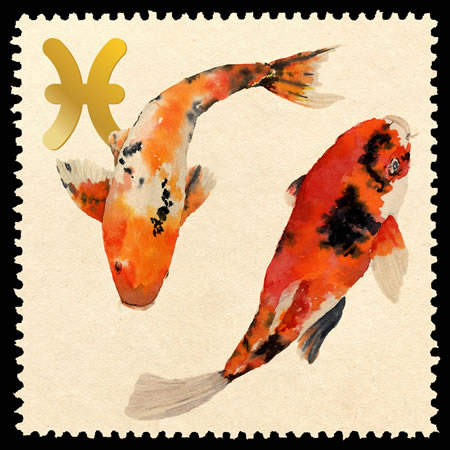 Pisces This Month (Feb. 19-March 20)
-- This month has two distinct phases: the Sun's transit through Gemini (your 4th solar house) until June 21; and then after the solstice, when the Sun is moving through your fellow water sign Cancer (your 5th solar house). For a Pisces, this is a necessary contrast to work with, as these two angles bring out different aspects of your nature. During the first phase, it's essential that you pull in and retreat as much as you can. It's a time to honor your limits, focus inwardly, and catch up with yourself, particularly after what has been a ridiculously busy spring. There may be a whole side of your nature that you've had to neglect for the past couple of months, and this is the one to acknowledge and reconnect with. Most likely, this will call upon you to spend as much quiet time as possible, dwelling within your inner reality. Once the Sun reaches solstice, the energy shifts and you tap into the power of cardinal (action-oriented) water sign Cancer. This will bring out the expressive, passionate and creative side of your nature, in a kind of reversal from the inner attention that you've needed to give yourself. The more you draw yourself into your inner universe, and map out your private reality, the more energy you'll have when it comes time to open up and explore the world around you.