Pisces and Pisces Rising — Sign Description
Get Free Daily Astrology Updates!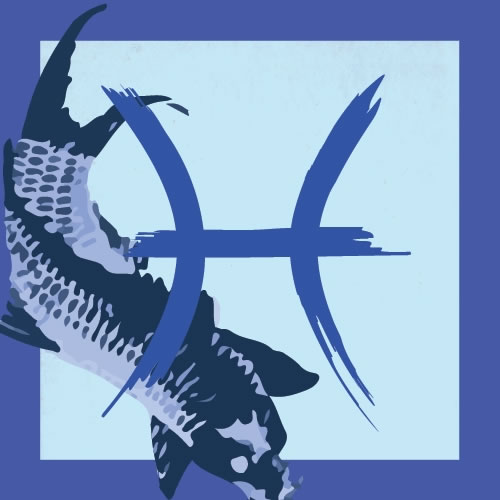 Pisces This Month (Feb. 19-March 20)
-- You are made up of all of who you are. To be yourself, you must be completely you, and draw on all of your experiences and all of your feelings, and count every need and desire as valid. Be aware of when you try to cast away or disown certain elements of your being. What you may really need to do is integrate those feelings and impulses rather than rid yourself of them. You might think of this as communicating with yourself rather than excommunicating yourself. This extends to the world around you: community is now more important than ever, both for you personally and for the world you inhabit. You can take a strong role in helping create this. What you're likely to discover along the way is that your sincerity and willingness to be vulnerable will work in your favor. This applies to business and social scenarios, which for the foreseeable future are intimately linked. Do what you can to bring warmth and understanding to your place of work, and use community events and gatherings as opportunities to engage your dharma. We are living through a time in history where life must be lived with purpose. You will know you're doing that when you connect with an underlying principle that starts to get results. This includes saying and doing things that people relate to.