By any standards, 2018 will be a distinctive year astrologically. Get your essential guide to riding the waves of the next 12 months and beyond. Pre-order The Art of Becoming, the 2018 Planet Waves Annual by Eric Francis.
Pisces and Pisces Rising — Sign Description
Get Free Daily Astrology Updates!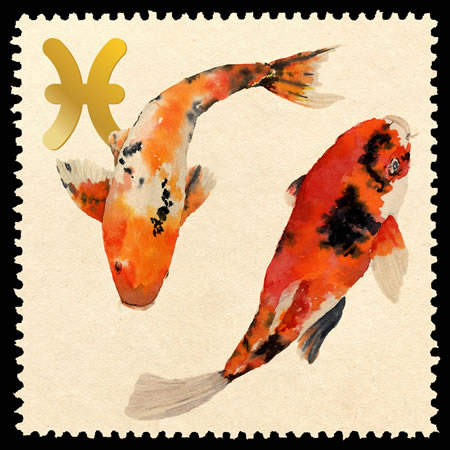 Pisces This Month (Feb. 19-March 20)
-- To the extent that you've gained standing in society, you've earned it through effort, trial and tribulation. For three years, Saturn has been making its way across the top of your solar chart, an irresistible calling to attempt the impossible. Alternately, you may have been put into positions where you had to rise to the occasion whether you wanted to or not. Now is your moment to claim your place in the world, which means the right to do what you do best. You'll be doing this in a time when many people are struggling and uncertain, and you will need to navigate this carefully. You might think of your function as expressing the particular gift, talent or desire that you have. You can take that a few levels deeper and remember that your actual purpose is to connect with people, and encourage them to participate: that's to say, to demonstrate whatever you do by doing it lovingly. At the moment, you have access to some astonishing resources, all of which are yours to share. Nothing is actually yours, per se, or not yours, per se. Your role is to ensure that the people you care about have enough of everything, so much as you can make that possible. You are a Pisces, the Omega point of the zodiac. Now is the time to answer your calling and step into your true purpose.