| 

Pisces and Pisces Rising — Sign Description

Get Free Daily Astrology Updates!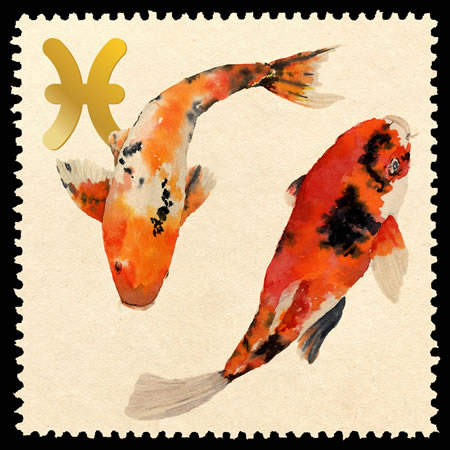 Pisces This Month (Feb. 19-March 20)
-- You're heading into a busy couple of months; remember to get out into the sunshine every few days, because your efforts at work are going to keep you focused, productive and fully engaged in what you're doing. You will discover that, whatever that may be, you're part of something much larger than yourself. This sensation may increase exponentially as these weeks progress and the Aug. 21 total solar eclipse approaches. This is your chance to do your very best work, and have some unusual impact in the process. Here is the key, however: Take a laid-back approach. I don't mean slacking. I mean using understated language, emphasis on consistency and quality, and never, ever bragging about what you do. If there was ever astrology cautioning that modesty is essential, it's your solar charts for the next two months. Remember that you're not working for money (I explain the pitfalls of that in the Cancer horoscope). You're working to get the job done and, thankfully, you will have abundant energy and ability to focus. While things rarely go perfectly every day on our particular planet, you're likely to have the feeling that you're making progress and that your work is relevant and helpful to others. You can guide that gently into paying the bills, which in turn will reveal a good few methods for how to do so even better in the future.
In the Shadow of the Moon -- 2017 Midyear Reading by Eric Francis
Just in time for the Great American Eclipse of Aug. 21, 2017, you'll have access
to a helpful, excellent video astrology reading. These will be done by sign and
rising sign; each reading is about half an hour. You can pre-order now for the
best price: $66 for all 12 signs. The price for all 12 will gradually increase in $11
increments over the next few weeks, capping out at $111 once we publish,
which should be Aug. 1.