| 

Capricorn and Capricorn Rising — Sign Description

Get Free Daily Astrology Updates!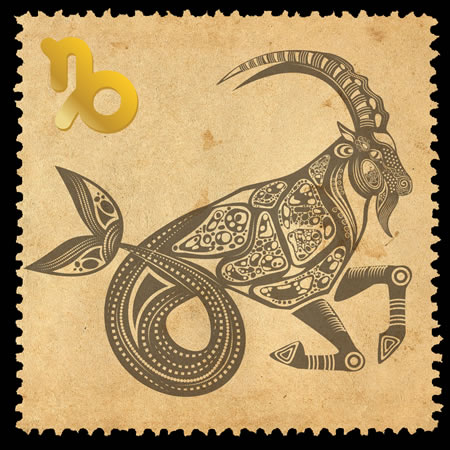 Capricorn This Month (Dec. 22-Jan. 20)
-- During the next seven weeks, there will be two New Moon events in the sign Leo, which is one of the most sensitive areas in your solar chart. This is called the 8th solar house: a profound zone of transformation, rebirth, merging and separating from others, and losing and finding yourself. In classical astrology, the themes of death, inheritance and dowry come up; in modern astrology, the 8th stands for profoundly transformative events. And you have Leo there, which suggests that your pride interferes with your ability to be honest. Your self-concept makes it difficult to let go of your self-concept, and you can be stuck wondering whether your hair is done up right for the big ayahuasca ceremony. One of these two New Moons is a profound total eclipse of the Sun in Leo, which takes place Aug. 21, and the other is a potent Leo New Moon conjunct Mars on July 23. This is some serious transformational mojo. If you have jealous tendencies, or are into control dramas, you can expect these things to be crushed to powder. You might just give them up in advance and save all the energy. The overarching message of these events is to remind you that no relationship is a trophy; no profession bestows status; no person is your property; you are the property of no other person. That's cause for celebration.
In the Shadow of the Moon -- 2017 Midyear Reading by Eric Francis
Just in time for the Great American Eclipse of Aug. 21, 2017, you'll have access
to a helpful, excellent video astrology reading. These will be done by sign and
rising sign; each reading is about half an hour. You can pre-order now for the
best price: $66 for all 12 signs. The price for all 12 will gradually increase in $11
increments over the next few weeks, capping out at $111 once we publish,
which should be Aug. 1.