Libra and Libra Rising — Sign Description
Get Free Daily Astrology Updates!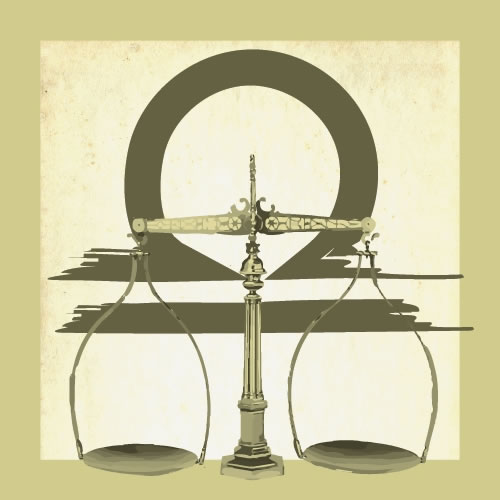 Libra This Month (Sep. 22-Oct. 23)
-- Something related to your personal healing process has reached the point where you must address it, and you'll be happy you did. Once you get into the issues, you'll discover that they're more tangible than you thought they were. The structure of the issue is "how one thing has led to another." Events developed in a circular pattern, and one thing to be aware of is where you were at the point of origin. You may think you did something to someone, when it's more likely someone did something to you. You'll need to be gentle with that, and orient yourself on accounting for ascribing responsibility rather than placing blame. The difference may seem subtle at first, though it's nothing of the kind. The emotion driving blame bears no resemblance to what is behind that of understanding responsibility. The first foggy gray area to penetrate is about whether everyone involved acted voluntarily. That may boil down to who knew what, and when. Then, figure out who had a plan, and who did not. Let's call that the "agenda issue." What were the different goals involved? If any question this month relates to a health matter, the emotional connection is essential to understand. One remedy here is for you to learn how to say, "This is how I feel," and state the facts calmly.