| 

Libra and Libra Rising — Sign Description

Get Free Daily Astrology Updates!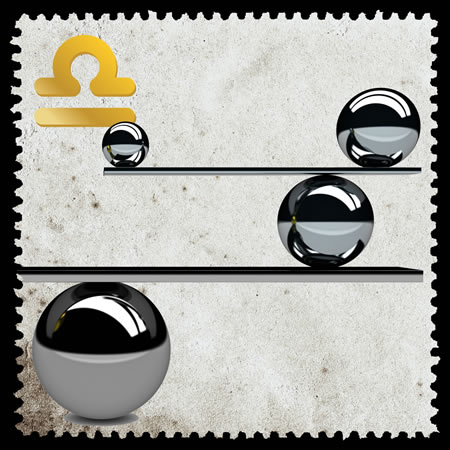 Libra This Month (Sep. 22-Oct. 23)
-- You're increasingly being drawn into a position of leadership and, like many before you, you may be noticing that this can be a lonely place. If you discover that, you might pause and direct your leadership toward bringing people together. The world is awash with bosses, board members, directors, executive directors, chairmen, big chiefs, bigger chiefs and even bigger chiefs. Look where it's getting us. Rare to find are those who are tuned into human needs, and responding to the absurd fear level on the planet. Commit yourself to being a reassuring presence. Devote yourself to holding space for people to be themselves, which means being different. If you're in a position of authority, be conscious of fairness and respect; err on the side of those with disadvantages. This is the perfect remedy to any mood or feeling that you are left out, or that the world is in some way being unfair to you. That may or may not be true, though even if you're feeling it, that's true enough; respond with empathy, compassion and mercy. If any such scenario is happening in your household or family of origin, you will indeed need to rise above past conditioning and be called upon to forgive prior transgressions. But you have no need or duty to subject yourself to any further crisis or pain.
In the Shadow of the Moon -- 2017 Midyear Reading by Eric Francis
Just in time for the Great American Eclipse of Aug. 21, 2017, you'll have access
to a helpful, excellent video astrology reading. These will be done by sign and
rising sign; each reading is about half an hour. You can pre-order now for the
best price: $66 for all 12 signs. The price for all 12 will gradually increase in $11
increments over the next few weeks, capping out at $111 once we publish,
which should be Aug. 1.