By any standards, 2018 will be a distinctive year astrologically. Get your essential guide to riding the waves of the next 12 months and beyond. Pre-order The Art of Becoming, the 2018 Planet Waves Annual by Eric Francis.
Libra and Libra Rising — Sign Description
Get Free Daily Astrology Updates!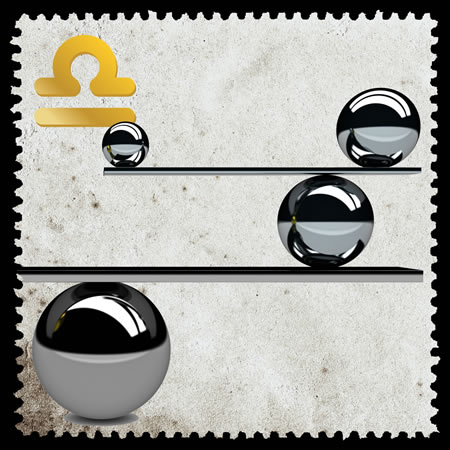 Libra This Month (Sep. 22-Oct. 23)
-- Through these last two months of the year, you're about to experience an unusual transformation that will reveal the one thing all conscious people are wondering: your purpose on Earth. That might sound like a tall promise for a horoscope column, though the astrology is indeed unusual. What comes to you probably won't be in the form of a tweet (for example, "It's u'r destiny 2b gr8 cellist"). Rather, your guidance will more likely arrive in the form of doing something that you know is right. It might not be the thing you do all day, every day, though you'll likely be actively engaged with it in some way now, and you'll notice that it's just the thing to do. Also, you'll probably have had this same revelation before, though somehow you forgot, or got distracted, like having the idea for a novel that you were about to write down, but didn't. This time, however, take the message, and act on your knowledge with your body as well as your mind. Yes, the truth is subtle. It's a softly spoken calling, not a clap of thunder. Developing your path or project may take time, though you'd be wise to take steps in your new direction without delay, and keep taking small actions that gradually help you build momentum. There's plenty more to this idea than you currently recognize.