By any standards, 2018 will be a distinctive year astrologically. Get your essential guide to riding the waves of the next 12 months and beyond. Pre-order The Art of Becoming, the 2018 Planet Waves Annual by Eric Francis.
Cancer and Cancer Rising — Sign Description
Get Free Daily Astrology Updates!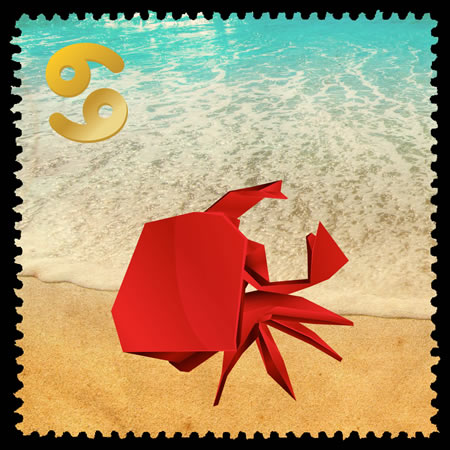 Cancer This Month (June 21-July 22)
-- Here's the deal: the charts for Cancer have not been this good in a long time. This is less about what's going on in your sign and more about what's happening in your empathetic water signs Scorpio and Pisces. (The astrology is pretty good for them too, though you get triple word score.) Mercury, the Sun and Jupiter are currently in Scorpio, which is your 5th solar house (pleasure, play, games, romance and sex for fun). Venus is on the way, arriving on Nov. 7. This is enough to bring out the artist, the lover and the adventurer in anyone. It will only take a little discipline to prod yourself into having fun all the time, wherever you are, and whomever you're with.  However, given the prevailing state of the world (currently being redesigned as a nonstop panic attack) and the freaky social environment that's obsessed with treating sex like a crime or a disease (things were not always this way, though it happens from time to time), you will need that bit of discipline. You will need to take the initiative and spark up the conversation, strike up the band, or invite people over to your crib. Don't be deterred if anyone seems uninterested. Don't take it personally. You are being groomed for leadership, and this is a rather pleasant aspect of your training program.