| 

Cancer and Cancer Rising — Sign Description

Get free astrology updates via SMS! Text ericfrancis to 41411.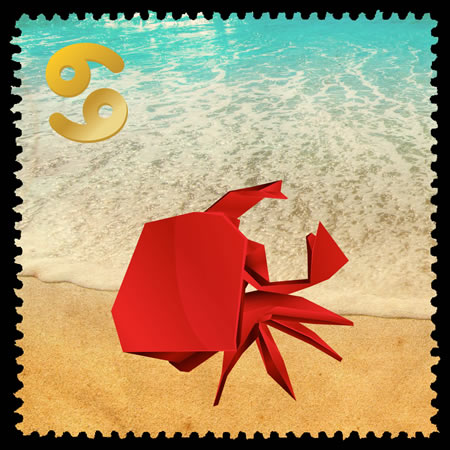 Cancer This Month (June 21-July 22)
-- The Sun enters your sign this month, followed hours later by Mercury. The message: you'll decide you really did know what you were talking about, and what you were doing, all along. Yes, you'll encounter some reasons to doubt your thinking, though don't take them too seriously. Rather, use doubt as an opportunity to shore up your plans, do additional research and refine your timing. Most of what you need to begin, or whatever major moves you want to make, should probably wait until after the solstice on the 21st -- by which time you will have worked the bugs out of your plans, and decided you're worthy of things actually working out in a way you're happy with. So, endure the bumps; work through the grind and the possible sensation that you don't really know which way is up; let yourself encounter your self-doubt; and then be prepared for a breakthrough. Let yourself be led by passion and curiosity rather than by reputation or any concerns about your image. Take pride in the fact that you've built your career defying expectations and throwing conventions to the four winds. To the extent that you succeed in this crazy world, that will be your formula for success, as long as you remember what you can do so well but sometimes forget: be polite to the people who are helping you.