Cancer and Cancer Rising — Sign Description
Get Free Daily Astrology Updates!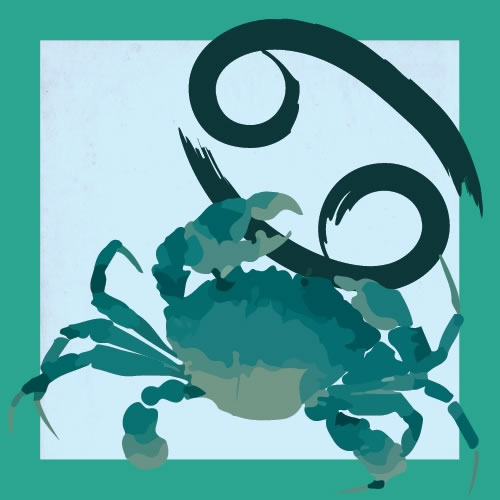 Cancer This Month (June 21-July 22)
-- You can do anything you want, as long as you leave out any thoughts of revenge, and don't treat jealousy as a right. This applies to personal as well as professional situations. I know this isn't really your style; you're usually too busy taking care of people to let them bother you too much. I suggest that you keep your focus on more exciting, positive and productive things -- and they're available to you in an especially bold way. It will help if you defuse tense situations before they get contentious, and do what you can to convert friction into some form of positive energy. Keep making your own decisions, and don't try to assert your will on others; figure out what they want, or notice what they're doing, and do your best to go with that. Looking after your own agenda will help rather than hinder, as long as you ensure that you're good for your basic commitments. If you can do that, you'll find yourself exploring new possibilities, new goals and some expanded role in the world as Chiron, the planet of healing and awareness, gets ready to enter your 10th house of profession, responsibility and reputation. A new era of your life is gradually dawning, where you experience more direct recognition not just for what you do but for who you are.