Sagittarius and Sagittarius Rising — Sign Description
Get Free Daily Astrology Updates!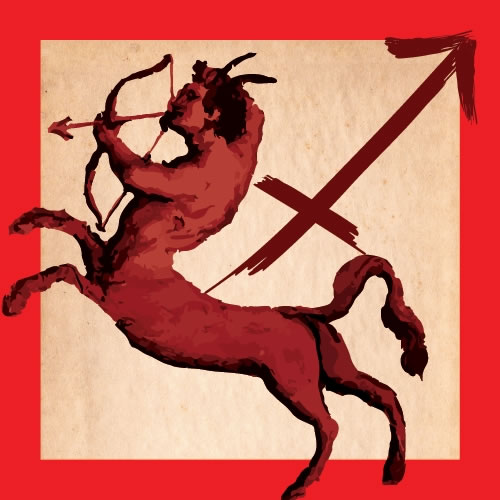 Sagittarius This Month (Nov. 22-Dec. 22)
-- Financial decisions you make this month will count for a lot. The first thing to be cautious of is being motivated by any form of making fast cash. Ideally, your business plan is a long-term endeavor, which (at least following astrological guidance) should extend out about two years. You can, however, make some small moves this month that have a long-term effect. Most of those will involve how you direct your energy, and how you tap into your resources to get things done. You'll also benefit from limiting your spending. If there are a few people who think they depend on you in some way, make sure those relationships are in balance, and that you're not over-extended. You take family loyalty seriously, which extends to your household; it's one of the most meaningful things in your life. Yet that has to work for everyone to work at all. Under one reading of your chart for the next four or five weeks, you'll spend money till you run out. Now that we see this possibility, you can invoke others, which include taking care of the basics, setting some cash aside for luxuries defined as such, and making sure you maintain a policy of saving on a regular basis. You have a lot going for you financially these days, though working with that long-range vision is essential.