By any standards, 2018 will be a distinctive year astrologically. Get your essential guide to riding the waves of the next 12 months and beyond. Pre-order The Art of Becoming, the 2018 Planet Waves Annual by Eric Francis.
Sagittarius and Sagittarius Rising — Sign Description
Get Free Daily Astrology Updates!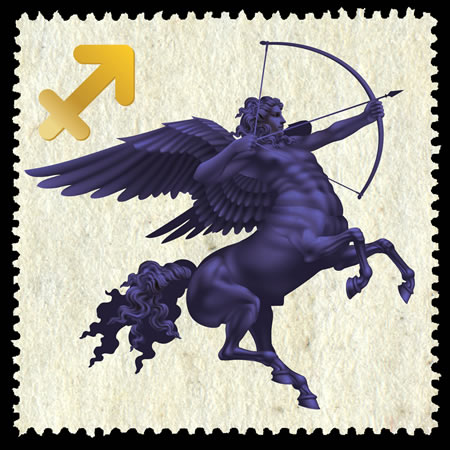 Sagittarius This Month (Nov. 22-Dec. 22)
-- Let's continue to focus on the movement of Saturn through the last degrees of your sign, which might only occur twice or maybe three times in your lifetime. Saturn is the lord of the material plane; that is, of physical reality and its structures as we know them; and that has a lot to do with time. Saturn is now conjunct the Galactic Core: a spiritual source, and a homing signal. The combination of Saturn with its orientation on matter, and the Core, with its spiritual focus, represents the quest of all true seekers: how does one live in accord with divine intelligence on this level of reality, with all its madness? Now you have the story of your life short enough to fit into a fortune cookie. You are going through an integration process that will build in intensity through the winter solstice. This will put you in a position where you feel compelled to make decisions that guide your life based on your actual values. At this new stage of your life, if you know something is true, you must act on it. If you understand that some things serve your purposes and the greater good, you must choose them, rather than what harms. Combining the Galactic Core and Saturn, the one thing for which there's no room at all is self-deception. Write that on your birthday cake.