| 

Sagittarius and Sagittarius Rising — Sign Description

Get free astrology updates via SMS! Text ericfrancis to 41411.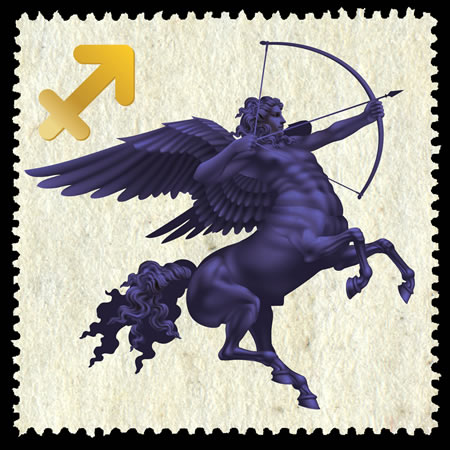 Sagittarius This Month (Nov. 22-Dec. 22)
-- It's challenging learning how to be easier on yourself and also more disciplined at the same time. Yet that's the challenge you face at this stage, and fortunately it's a riddle with a solution. However, you won't be able to get around the need to pull out the stops and focus your efforts on something that may be difficult, and that requires a large investment of your energy. So the 'going easier' aspect of things may be about cultivating a state of mind where you settle in for the long haul and commit to both long days and a long growing season. This calls for a special mental outlook, where it may be necessary to disconnect from your desired outcome for a while, and invest yourself fully in the process. That will do two things: it'll remove a distraction, and at the same time, open your mind to other possibilities for where you're going, including something that appears to manifest randomly. The way the summer and autumn shape up, it looks like no matter how hard you work toward a specific outcome, success will come in an unexpected form, in an unexpected way. Therefore, you can use goal setting as a kind of guidepost, to keep you heading some general direction rather than going in circles. Just remember to focus on the quality and integrity of your work, rather than the goal.