| 

Sagittarius and Sagittarius Rising — Sign Description

Get Free Daily Astrology Updates!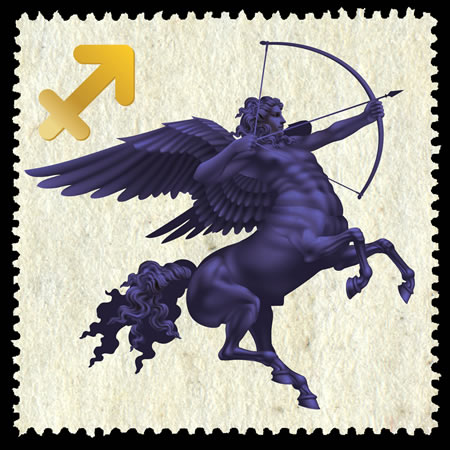 Sagittarius This Month (Nov. 22-Dec. 22)
-- You know that you must do what's right, even if it's the more difficult option. This might involve a financial decision. It might involve making some kind of seeming sacrifice for a partner. It might be a spiritual matter that's compelling you to be true to your own ethics and values, rather than those of someone else. The emotions and challenges at the outset are unlikely to last long; the first few steps will require the most effort and care, until you figure out that you've made the right decision. This means the right decision for you and, potentially, someone you care about dearly. Said another way, your loyalty must be to the future and not to the past. You are faced with doing what is right now, not what might have counted as right at some point long ago. One of the deepest inborn traits of Sagittarius is the ability to go against what is trendy. At the moment, it's just wildly popular to throw one's most deeply held values to the four winds, do what will make a person seem cool, and claim to have integrity. Thankfully for everyone, you have a much higher standard. You are now being confronted with the importance of honoring your own values. This is a genuine transition for you; it's also an investment in your future.
In the Shadow of the Moon -- 2017 Midyear Reading by Eric Francis
Just in time for the Great American Eclipse of Aug. 21, 2017, you'll have access
to a helpful, excellent video astrology reading. These will be done by sign and
rising sign; each reading is about half an hour. You can pre-order now for the
best price: $66 for all 12 signs. The price for all 12 will gradually increase in $11
increments over the next few weeks, capping out at $111 once we publish,
which should be Aug. 1.