By any standards, 2018 will be a distinctive year astrologically. Get your essential guide to riding the waves of the next 12 months and beyond. Pre-order The Art of Becoming, the 2018 Planet Waves Annual by Eric Francis.
Sagittarius and Sagittarius Rising — Sign Description
Get Free Daily Astrology Updates!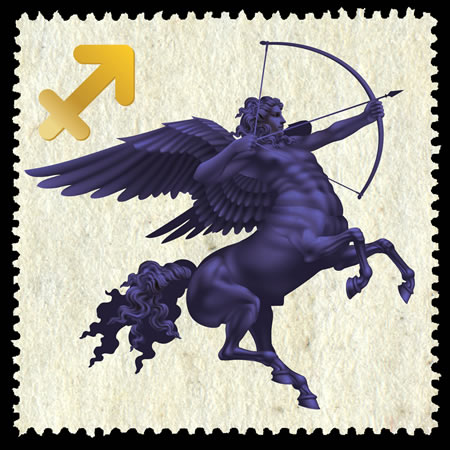 Sagittarius This Month (Nov. 22-Dec. 22)
-- Taking care of your finances will get you a long way in life. The time has arrived: whatever you may want to accomplish, being grounded, realistic, and resourceful will be your vehicle for doing it. Money flows toward structure, and you need to build that gently around yourself. Start with full awareness of your income, your expenses, your debts, and your needs for future growth. Then, use your skills or get help to build a model you can live in. One way to work is to make long- and medium-range plans for development projects. It's vitally important, in our current version of the world, that you phase out obsolete equipment and phase in the fully serviceable gear you need to get your work done. This is a matter of planning. Keep all your options open for how to do this -- and remember, the world is awash with gear that nobody is using. Take leadership, learn how to pool resources, and get that process going. Remember that your most valuable asset is your talent: what you can do and, in particular, what you alone can do. Set a higher price on that than you ever have; at the same time, you must be bold about demonstrating and even proving your abilities before expecting people to pay. You have the abilities and the discipline to make this happen. And it'll be worth it, too.