By any standards, 2018 will be a distinctive year astrologically. Get your essential guide to riding the waves of the next 12 months and beyond. Pre-order The Art of Becoming, the 2018 Planet Waves Annual by Eric Francis.
Aquarius and Aquarius Rising — Sign Description
Get Free Daily Astrology Updates!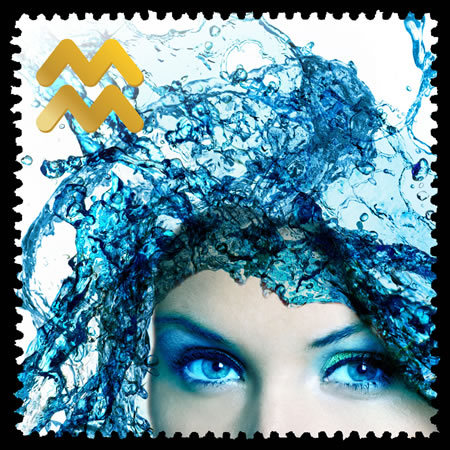 Aquarius This Month (Jan. 20-Feb. 19)
-- With Jupiter, the Sun and Mercury traveling through Scorpio, the potent midheaven angle of your solar chart, you're experiencing a calling to success and achievement. On some level, that equates to the ability to do good or ill. We live in an age when accountability is typically either a thing of the past or something enforced on people. You need to subject yourself voluntarily to an evaluation process. Make sure that older, wiser mentors who are not afraid to disagree with you are involved in your decision-making process. Because you have influence, and because your aims are likely to develop into something bigger than you've planned, you must at all times keep one eye on the law of unintended consequences. It's often said that knowledge is power, and the one thing that Aquarius of all the signs must be aware of is what you do not know. Understanding that your decisions have impact and that you don't know everything will help keep you in check effectively enough to make better decisions. Be cautious of the desire to accomplish everything at once, something that could vex you over the coming year. Rather, work from a list of priorities, which you keep flexible with ongoing re-evaluation. This will help prevent you from getting stuck on anything, and ensure that you stay fairly close to being in the moment -- and facing toward the future.