Aquarius and Aquarius Rising — Sign Description
Get Free Daily Astrology Updates!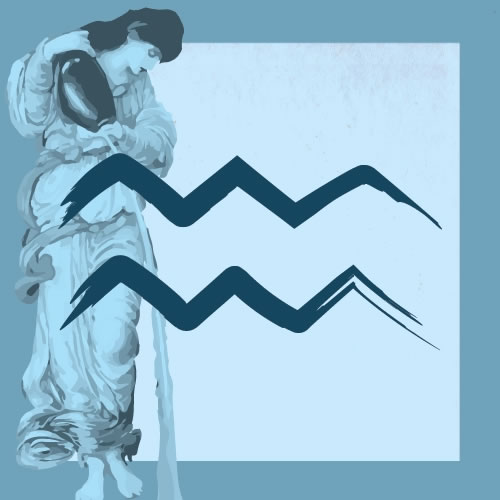 Aquarius This Month (Jan. 20-Feb. 19)
-- You don't need a conspiracy theory to understand your life. It's a fact that the elements of your existence have come together by design, most of which was based on your own intentions, choices and actions. All you need to do is understand that plan, and if you want a different kind of life, you need to make a different plan, followed by different choices. With eclipses now happening along your axis of the zodiac (lunar eclipse in Leo on Jan. 31, solar eclipse in Aquarius on Feb. 15), you have opportunities to make a number of significant changes. First, review what you've been saying you want to do for a long time. What have you resolved to begin, accomplish or change at least five times? That's probably an inventory of two or three goals, which are the ones to prioritize. You may have been involved in a similar process six months ago -- check back to this past August for additional details, and remember what you were striving to do. Notice how much progress you've made (probably more than you think). Spot a few things you no longer want to do, and consciously take those off your agenda, to save energy. One especially bold factor in your astrology is spending more time with other people, in person. That will make you happy.