By any standards, 2018 will be a distinctive year astrologically. Get your essential guide to riding the waves of the next 12 months and beyond. Pre-order The Art of Becoming, the 2018 Planet Waves Annual by Eric Francis.
Leo and Leo Rising — Sign Description
Get Free Daily Astrology Updates!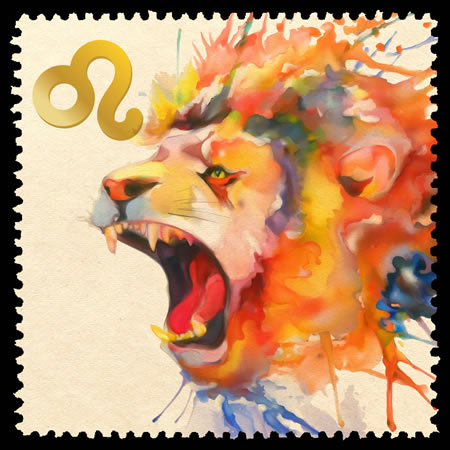 Leo This Month (July 22-Aug. 23)
-- You simply must be more confident. This is a choice. It's not something bestowed on you by a fairy godmother or earned like the Eagle Scout badge. You just wake up one day and decide you're going to take some bigger chances with your life. You decide it's time to push your seeming limits. You arrive at the point where you must be your own authority, and consciously boot the vestiges of your parents and various other control freaks out of the way. You seem to have been hesitating for a while; you may have run into the same limits repeatedly. One factor to unravel is any fear you might have of going out of control. One mental meme that's been circulating goes something like this: If I let go a little, I won't be able to reel myself back in. Or, if I have some fun, I won't want to work. Or, if I smile at that person, I'll get stuck in a 20-year relationship. These thoughts, which come in a thousand other forms, do nothing but undermine confidence, and creativity. They interfere with your ability to live your life rather than have your life live you. In these very weeks, ultra-serious Saturn is ending a long, three-year run through Sagittarius, which is your 5th solar house of pleasure, play and passion. It's time to move on.