By any standards, 2018 will be a distinctive year astrologically. Get your essential guide to riding the waves of the next 12 months and beyond. Pre-order The Art of Becoming, the 2018 Planet Waves Annual by Eric Francis.
Leo and Leo Rising — Sign Description
Get Free Daily Astrology Updates!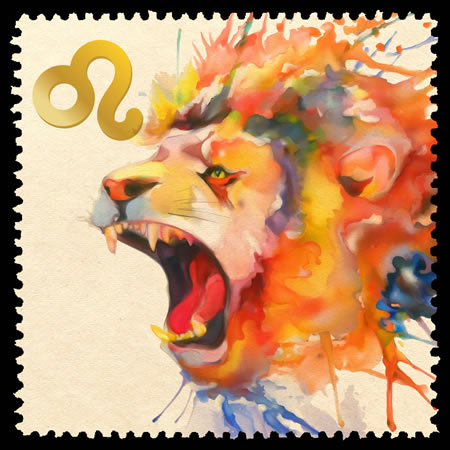 Leo This Month (July 22-Aug. 23)
-- It's essential that you balance work and wellbeing. You're one of the hardest-working people you know, and one of the most willing to sacrifice your personal needs and your health for the sake of getting the job done. However, it's time to live under less Spartan conditions. You still have plenty to accomplish, yet taking care of your body and your mind must come first. One way you can maintain a balance is by learning something that I've seen is rather difficult for those born under your sign: how to delegate work. In doing this, you might follow a simple rule. Only assign tasks to those who do them better than you do. This might take a little time to find, though you need to have total trust when you let go of a task. And that would be worth seeking over time and, if need be, waiting for. In any event, collaboration is an art form. This skill will be worth developing. How you structure your time is also vitally important. You must see time as your ally, and use well the time you have. Think in terms of efficiency, making actual decisions about what is and is not necessary, and how much energy certain projects or goals deserve. Yet the first of these must be structuring a life in such a way that you can take care of yourself.