| 

Leo and Leo Rising — Sign Description

Get Free Daily Astrology Updates!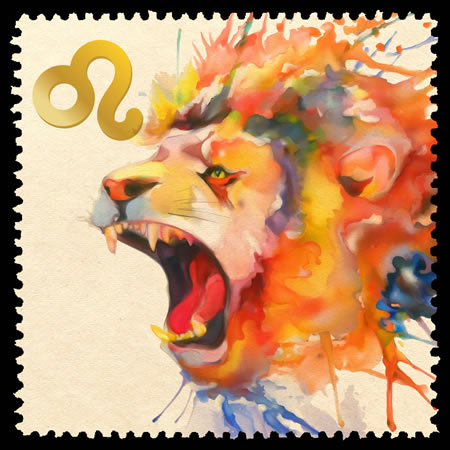 Leo This Month (July 22-Aug. 23)
-- Be mindful any time you seem to be doing something useless or futile; pause and ask yourself why you're involved and what outcome you want. If you feel like you're working off karma, stop and question that. Be even more mindful if you feel tempted to tout your own accomplishments in a way that is even vaguely inappropriate. Aspects this month and into August demand humility, sensitivity and awareness of your environment. You must focus on correct action, and reaching for a sense of ease and flow, and a mutually supportive approach to all people and all projects. You are approaching an unusual birthday season, with two New Moons in your sign, on July 23 and Aug. 21. The second of these is one of the most noteworthy solar eclipses of our lifetimes, and it represents a potentially beautiful turning point in your life. Yet you must not lose your way in the glare of ambition; the most suitable approach to any task is to do it for its own sake, because it's the right thing. Rather than taking a clever approach, take a sensible one. Rather than being competitive, be cooperative. Most of these things are likely to be lurking beneath consciousness until you find yourself in a situation where they become a concern. For that reason, it will help if you proceed with full awareness and caution.
In the Shadow of the Moon -- 2017 Midyear Reading by Eric Francis
Just in time for the Great American Eclipse of Aug. 21, 2017, you'll have access
to a helpful, excellent video astrology reading. These will be done by sign and
rising sign; each reading is about half an hour. You can pre-order now for the
best price: $66 for all 12 signs. The price for all 12 will gradually increase in $11
increments over the next few weeks, capping out at $111 once we publish,
which should be Aug. 1.