INTELLIGENCE: Your 2019-2020 Annual by Eric Francis
How can we tap into our ability to find creative solutions to problems? How can we envision, design and create a better future than the one we seem to be heading for? How can we handle our personal growth in a way that is sensitive and efficient? The answer is intelligence.
Learn more... | Pre-Order now!
Subscribe to Our Daily Horoscope & Almanac!
The Four Winds Report includes the Eric Francis daily horoscope, a daily birthday reading,
and many other features. Sign up free!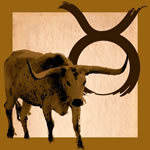 Taurus This Week (April 19-May 20) -- Close partners can meet you as you really are, if you let them. That will be the challenge: to allow them into the changes you're experiencing, your evolving perception of yourself, and your morphing role in the world. You are not shifting as radically as you think. Mostly, you are considering the possibilities of who you are, and who you want to become. This will be less like changing and more like revealing your personal qualities that were always present within you. You are more willing to take risks, and the people who care about you are more likely to meet you in that place, and to play along. Therefore, you can afford to be bold, and bring your experimentation to a conscious level. Consistency is important in the world, particularly in our rather unstable time in history, though you can afford to be a little less predictable. Every morning when you wake up, take some time to decide who you want to be and what you want to do. Get your full Taurus reading by Eric here.