NEW!
The Sacred Space of Self: View Your Taurus Sample Videos
Mars is now retrograde in Aquarius
There is some astrology coming: unpredictable, powerful and potentially challenging. It could shake up the social order, encouraging you to break out your individuality amid the tribal environment. Mars retrograde will shuffle your thinking -- your preconceptions and ideas about how things are -- and give you something tangible to consider, something real and immediate.
The Sacred Space of Self
, Eric's 2018 spring reading, explores these themes in an easy-to-follow, optimistic, motivational way.
Read more... | Order Spring Reading!
Subscribe to Our Daily Horoscope & Almanac!
The Four Winds Report includes the Eric Francis daily horoscope, a daily birthday reading,
and many other features. Sign up free!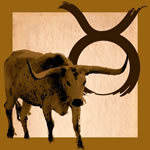 Taurus This Week (April 19-May 20) --

It's necessary from time to time to revisit the territory of the past, or to retrace your steps, in order to work out snags. When this happens, frustration is a usual response, especially in our culture where we want everything to move ahead constantly, often at a frenetic pace. Yet, however reasonable your emotion, remember that you can get past it and work around any delays that do arise. Every longterm effort has similar phases. You need not see these as the result of wasted labor; try to perceive them as a way to consolidate the foundations of what you intend to build when the gears are ready to shift.