INTELLIGENCE: Your 2019-2020 Annual by Eric Francis
How can we tap into our ability to find creative solutions to problems? How can we envision, design and create a better future than the one we seem to be heading for? How can we handle our personal growth in a way that is sensitive and efficient? The answer is intelligence.
Learn more... | Pre-Order now!
Subscribe to Our Daily Horoscope & Almanac!
The Four Winds Report includes the Eric Francis daily horoscope, a daily birthday reading,
and many other features. Sign up free!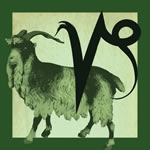 Capricorn This Week (Dec. 22-Jan. 20)
-- What seems like a complex issue comes back to your family, and is not so complicated after all. Don't be deceived by the feeling that it is; rather, map out "what is so" -- your circumstances as you know them to exist -- and check that map against a schematic of your family of origin. One of the central questions is "how did things come to be the way they are?" You can apply this like a meditation to any topic, theme, question, circumstance or issue in your life, though an interesting and worthwhile place to start will be your family. Every family has its story of "how we came into being," although usually it's sketchy and in parts and, in a sense, mythologized. Through the holiday season, you may have several opportunities to speak with your older relatives. Get them to share stories about your family and the early days, so far as they understand and describe them; and remember, this is perception and lore, with some reality mixed in. Gently press for specific bits of history, with the details, names, dates and places -- and write it down as soon as you can. Get your full Capricorn reading here.