Your Autumn Reading by Eric Francis:


Empathy-Pathos: A Study in Venus Retrograde
In this reading, I will review Mars retrograde and the recent eclipses, and open up the territory of Venus and its unusual way of resonating and emoting. We'll explore approaches to the masculine and feminine attributes of Venus, as well as the introspective and expressive aspects of Venus through the retrograde process.
Learn more... | Pre-Order now!
Subscribe to Our Daily Horoscope & Almanac!
The Four Winds Report includes the Eric Francis daily horoscope, a daily birthday reading,
and many other features. Sign up free!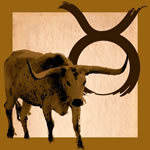 Taurus This Month (April 19-May 20) -- No matter how much emphasis one places on relationships, human consciousness has a solitary quality. Setting aside the sheer, agonizing and needless loneliness that so many experience, there are subtle questions, for those who get to have plenty of company. How well do we ever really know someone? What are the gaps and the spaces in our friendships and intimate relationships, and how do we coexist with them? Yet this has an antithesis. There are moments of revelation when, suddenly, it seems we just understand someone, or really get where they're coming from. In those times facets of their character that seemed cryptic can come into focus and make perfect sense. People can reveal themselves in the most unusual ways, perhaps without ever intending it, making it easier to love and admire them for who they are rather than who we may think they are. This works within your relationship to yourself as well. In about a month, your ruling planet stations retrograde, which will take you on a tour of your own mysteries, and secrets you may keep from yourself. Some of these will involve your deepest sentiments about your sexuality, how you present yourself in your relationships, and profound questions of vulnerability and availability. This can be a rare experience of inner revelation, during which you will get to know yourself in a whole new way.