Your Autumn Reading by Eric Francis:


Empathy-Pathos: A Study in Venus Retrograde
In this reading, I will review Mars retrograde and the recent eclipses, and open up the territory of Venus and its unusual way of resonating and emoting. We'll explore approaches to the masculine and feminine attributes of Venus, as well as the introspective and expressive aspects of Venus through the retrograde process.
Learn more... | Pre-Order now!
Subscribe to Our Daily Horoscope & Almanac!
The Four Winds Report includes the Eric Francis daily horoscope, a daily birthday reading,
and many other features. Sign up free!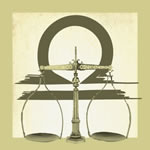 Libra This Month (Sep. 22-Oct. 23)
-- The astrological theme of this autumn will be Venus retrograde in your sign, and in your adjoining sign Scorpio. While the retrograde begins in October, the effects phase in beginning this month. You've witnessed partners go through the effects of Mars retrograde for much of the year. This has, for people close to you, brought certain personal events into a wide field of reality. Your process is likely to be different: a deeply introspective, personal questioning of private matters that are difficult to name and grasp. The general heading is "how you feel about yourself," and this is a difficult thing to parse because it colors your environment. Rather than seeming personal, it manifests in your circumstances, which you tend to process as external factors rather than internal. And you have a way of masking your questions about yourself. The most salient information you get over the next few months will come from your doubts about yourself. The placement of the retrograde will have a way of making these both tangible and personal, rather than environmental. Notice what you blame yourself for. Notice what you suspect others blame you for. This is not for the purpose of recrimination or having remorse. It's so you can get an inventory of what you blame yourself for, typically with no substantial reason -- much less actual evidence. Once you have a grasp on that, you can work it through more effectively, and make the changes you need to make.