GET ON OUR MAILING LIST for C19 AND PLANET WAVES FM.

Welcome to Covid19 News, updated Monday through Friday by 11 am. We are published by the nonprofit Chiron Return and edited by Eric F. Coppolino, Melissa DeGasperis with additional research by Claudia Mansbach, Cindy Ragusa, Ro Dann, Loreen Costa and others. We also publish Planet Waves FM. If you in any way appreciate or depend on this service and can do so, please make a donation tax deductible in the U.S. If you have something to report, please send to editors@planetwaves.net.
Early Timeline | Important Late 2020 Events | PCR Greatest Hits | How Safe is Too Safe? | The Private Idaho Virus | First Year Guests on Planet Waves FM — Not Bad for an Astrology Podcast!

---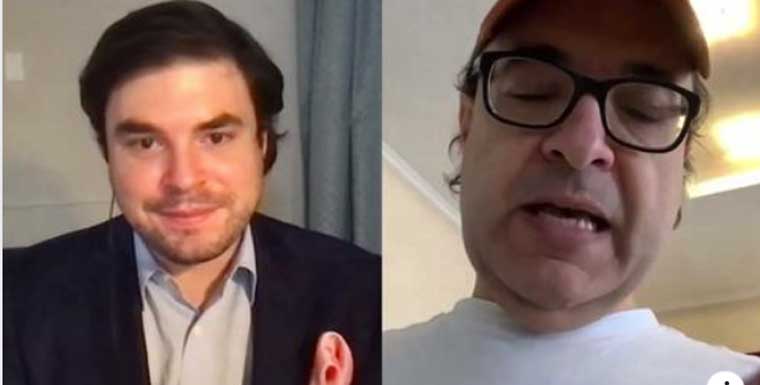 Eyewitness account on the war in Ukraine | added March 8
A full interview with Gonzalo Lira, an eyewitness to the war in Ukraine, is now available. Mr. Lira shares his experience witnessing automatic gunfire in Kiev, seeing a Russian airstrike outside his window, and being targeted by Ukrainian nationalists furious about his outspoken views.
Seconds after the recording ended, while I was still on the Skype call with him, another massive Russian airstrike occurred outside his window. After I posted clips from this interview on Twitter, he contacted me and said he was on the run after men in military clothing came to his apartment looking for him.
---
Supreme Court rejects NYC school employees bid to ban 'covid' vax mandate | added March 8
The Supreme Court has turned down a bid by New York City school employees who sought to block the city from firing them for not complying with a COVID-19 vaccine mandate.
A majority of justices denied the request, which had been referred to the full court by Justice Neil Gorsuch, a Trump nominee. As is typical in such cases, the composition of the votes wasn't released. The city's Department of Education in 2021 ordered all employees to get a COVID-19 vaccine, with limited exceptions on medical or religious grounds.
Fifteen workers sued the department, alleging they were wrongfully suspended instead of being granted religious exemptions. The way the exemption applications were handled, the suit said, violated the U.S. Constitution. The workers asked the nation's top court to step in and issue a preliminary injunction while a circuit court panel weighed whether to overrule earlier decisions on the applications.
---
Florida becomes first state to recommend against children vax | added March 8
Florida's surgeon general on Monday said "healthy" children should not get Covid-19 vaccines. In a roundtable featuring Gov. Ron DeSantis and the state surgeon general, Dr. Joseph Ladapo announced that "the Florida Department of Health is going to be the first state to officially recommend against the Covid-19 vaccines for healthy children."
The reasons for that guidance, DeSantis and Ladapo said, have to do with lingering questions about the vaccines' potential health risks for young people. In rare cases, mRNA vaccines have been linked to myocarditis, an inflammation of the heart muscle, among young men and teenage boys.
However, neither Ladapo nor DeSantis offered details on what qualifies a child as "healthy" nor the specific age group to which they were referring. The Florida Department of Health declined to immediately comment on Ladapo's pronouncement, saying it would make a more complete statement later Monday. But as of Tuesday morning, it had yet to offer further detail on the matter.
---
'Covid' cases linked to accelerated aging of the brain, according to a new study | added March 8
People who have even a mild case of Covid-19 may have accelerated aging of the brain and other changes to it, according to a new study. The study, published Monday in the journal Nature, is believed to be the largest of its kind. It found that the brains of those who had Covid-19 had a greater loss of gray matter and abnormalities in the brain tissue compared with those who didn't have Covid-19.
Many of those changes were in the area of the brain related to the sense of smell. "We were quite surprised to see clear differences in the brain even with mild infection," lead author Gwenaëlle Douaud, an associate professor of neurosciences at the University of Oxford, told CNN in an email.
Douaud and her colleagues evaluated brain imaging from 401 people who had Covid-19 between March 2020 and April 2021, both before infection and an average of 4½ months after infection.
---
Canadian "Freedom Convoy" organizer, Tamara Lich released on bail | added March 8
A judge has ruled one of the main organizers of the so-called Freedom Convoy can be released from jail, on the condition she leave Ottawa, reversing a decision made last month.
Tamara Lich, 49, was behind a now-halted GoFundMe campaign that raised more than $10 million to support the protest in Ottawa, which became a weeks-long occupation. She was arrested Feb. 17 and charged with counselling to commit mischief shortly before the major push by police to clear out the remaining protesters who occupied downtown Ottawa streets.
Lich remained in custody and was denied bail on Feb. 22, but then appealed, leading to a March 2 bail review hearing. The original judge said she was not convinced Lich would go home and stop her alleged counselling.
---
FDA delays response to contaminated baby formula that killed two infants | added March 8
A growing number of parents are outraged after they say their infants were exposed to powdered baby formula contaminated with Salmonella Newport and Cronobacter sakazakii — a germ that causes rare but serious infections in babies.
The U.S. Food and Drug Administration (FDA) said five cases of infection in infants — two of which resulted in death — are linked to three widely sold brands of formula manufactured at a plant in Sturgis, Michigan.
The three brands, Similac, Alimentum and EleCare — all manufactured by the medical device maker Abbott Nutrition — were recalled after five babies were hospitalized between September 2021 and January 2022. According to Politico, all three brands are "major players" in the baby formula market, with Similac being a "top supplier to the WIC program, which provides millions of low-income parents with formula and nutritious food staples."
---
Parents still angry over 'covid' medical mandates | added March 8
President Biden told the country on Tuesday it was safe to go back to their normal lives in his State of the Union address, saying shutdowns of schools and business are no longer necessary because of widely available vaccines, tests and new treatments.
"I know you're tired, frustrated and exhausted," Biden empathized. For suburban Connecticut moms like Amelia Fogarty and Caroline Montero, it's too little, too late. In recent months both women have become more engaged in politics than at any other point in their lives, pushing back against local mask mandates — primarily supported by Democratic elected officials — that until recently required their children to wear masks at school.
Born and raised a Democrat, Fogarty recently switched parties and plans to vote Republican this November over this issue. It's cost her friendships and strained some family ties.
---
Puerto Rico drops 'covid' related travel restrictions | added March 8
Puerto Rico this week is dropping nearly all travel-related COVID-19 restrictions for domestic travelers from the U.S. as case counts on the island continue to fall.
Starting Thursday, domestic visitors from the U.S. will no longer need to show proof of vaccination or a negative coronavirus test to enter. Masks will no longer be required in indoor or outdoor venues, with some exceptions, Governor Pedro Pierluisi announced Monday. Certain areas, such as health facilities, will still require face coverings.
Officials recommend that people continue to wear masks indoors when the vaccination status of others is unknown. Travelers will also still need to wear a mask on the plane ride to Puerto Rico because the U.S. federal mask mandate is in effect until at least March 18.
---
Insight on "the new normal" and political theatre | added March 8
On Friday Canadian Prime Minister Justin Trudeau appeared at a meeting of Toronto's Ukrainian community – sans mask, but bearing Ukraine ribbon – to deliver a stern warning: we need to be aware of "slippage" in our democracies.
Justin says – "leaders are becoming more authoritarian". And he's right – Less than three weeks ago he invoked the Emergencies Act to criminalise peaceful protest and then seize and/or freeze the private property of people who had done nothing but donate money to peaceful protesters.
Justin says – "countries are allowing too much misinformation and disinformation" And he's right – The Canadian establishment reported that the Freedom Convoy was full of white supremacists who were stealing food from homeless shelters and being funded by "foreign agents". None of that was ever proven true.
---

Introducing a new good 'covid' variant | added March 8
Not every 'covid' variant is bad to the bone.
---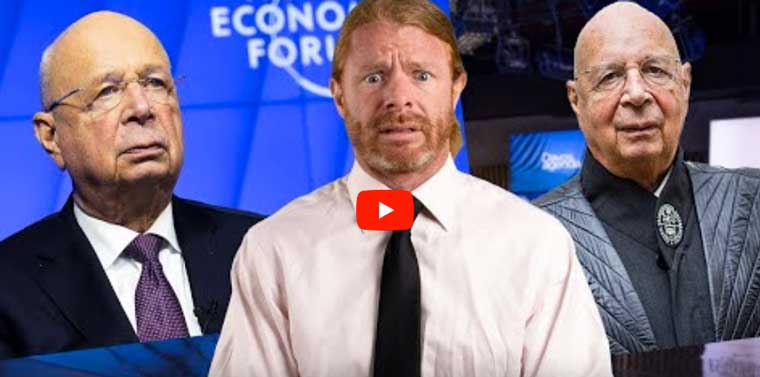 Is Klaus Schwab really the most dangerous man in the world? | added March 7
Pinky and Dr Evil? Klaus Schwab is bringing you the great reset. And not only will it be great, it'll be a fantastic reset. The folks at the World Economic Forum are busy helping protect you from climate change and disease. Yet some people still ask, is Klaus Schwab the most dangerous man in the World? Get the full picture along with everything they don't want you to know in this video.
---
"The People's Convoy" rounds D.C. beltway in protest of mandates | added March 7
The "People's Convoy," a group of hundreds of trucks, cars and SUVs protesting the government's response to the pandemic, plans to leave the Hagerstown Speedway on Monday about 9:30 a.m. and head to the Capital Beltway for a second day of demonstrations in the D.C. area, an organizer said.
Organizer Brian Brase said the group, which circled the Beltway twice on Sunday, aimed to loop around once Monday. He said the group plans to occupy two lanes instead of one as an "escalation." They will drive the minimum legal speed limit, he said.
Authorities across the D.C. region have monitored the group and warned drivers about potential traffic problems in coming days. Some officials have encouraged drivers to avoid the Beltway when possible. The group plans to stay at the speedway until "at least" Saturday, Brase said, adding that "hopefully this is all over by Wednesday." He did not disclose the group's plans for the rest of the week.
---
Feds give tech companies until May 2nd to release 'covid misinformation' data, bill introduced in Congress to make 'misinformation' a crime | added March 7
Two news stories this week reveal how the federal government plans to treat covid "misinformation" as a crime, and what role tech companies will play in rounding up the "criminal."
This is truly frightening. Two U.S. Senators this week introduced a bill to provide tech companies cover via legislation that could make it possible for Congress to "legalize" censorship and criminalize First Amendment rights to freedom of speech.
Here's a press release describing the bill: U.S. Senators Ben Ray Luján (D-N.M.) and Chris Murphy (D-Conn.), both members of the U.S. Senate Committee on Health, Education, Labor and Pensions, on Wednesday introduced legislation to counter the threat that misinformation and disinformation pose to public health as evidenced by the widespread false narratives throughout the covid-19 pandemic.
---
Heart defects could raise greater risk for severe 'covid' illness | added March 7
People who were born with a heart defect have a nearly doubled risk for severe covid-19 illness or death and need to get vaccinated, wear masks and take other steps to protect themselves, researchers report. Those patients at the highest risk for severe covid-19 were 50 and older, men, and those with other health conditions such as heart failure, pulmonary hypertension, Down syndrome, diabetes or obesity, according to the study.
"People with heart defects should be encouraged to receive the covid-19 vaccines and boosters and to continue to practice additional preventive measures for covid-19, such as mask-wearing and physical distancing," said study author Karrie Downing. She's an epidemiologist at the U.S. National Center on Birth Defects and Developmental Disabilities and the Covid-19 Response Team at the U.S. Centers for Disease Control and Prevention.
"People with heart defects should also consult with their health care teams about additional steps to manage personal risks related to covid-19, given the significantly increased risk of severe infection and serious complications," Downing added.
---
Moderna's patented genetic material found in 'covid virus', lab leak theory plausible | added March 7
[Feb. 25, 2022] The lab leak theory as the origin of covid became even more plausible when scientists on Thursday announced they had found genetic material owned by Moderna in the virus' spike protein.
A team of scientists identified a 19-nucleotide-long RNA sequence found in the virus's furin cleavage site matching a 19-nucleotide sequence in a genetic segment owned and patented by Moderna in February 2016 — four years before the pandemic began. The research was published on Feb. 21, in Frontiers in Virology.
The furin cleavage site is the part of the virus that makes it so good at infecting people and distinguishes it from other coronaviruses. It's the furin cleave site that have led some scientists to believe the virus could not have been acquired naturally. According to BioSpace, SARS-CoV-2 is the only coronavirus that carries 12 unique amino acids that can be activated by a protease enzyme called furin.
---
Bayer exec. admits mRNA shots are cell and gene therapy | added March 7
A speech made last year by a Bayer executive mentioning that messenger RNA (mRNA) vaccines are gene therapy is gaining traction on social media for the second time since it was initially posted online in October 2021.
Stefan Oelrich, a member of the Board of Management of Bayer and head of the Pharmaceuticals Division, gave a speech at the World Health Summit focused on biotechnological innovation. He said his company is "really taking that leap … in cell and gene therapy." "Ultimately, the mRNA vaccines are an example for that cell and gene therapy," Oelrich said at the event's opening in Berlin.
"I always like to say, if we had surveyed two years ago in the public—'would you be willing to take gene or cell therapy and inject it into your body?'—we probably would have had a 95 percent refusal rate," he added. The pandemic has given the pharmaceutical industry innovation opportunities that may have not been possible before, Oelrich said.
---
Rochelle Walensky admits CNN's report of "95 percent covid vax effectiveness" was wishful thinking | added March 7
Here's the CDC director going very easy on herself, and on her worse-than-useless agency, for what she represents as wishful thinking, in having readily swallowed CNN's report of 95% "vaccine" effectiveness. Note too her disingenuous lament that "nobody said" anything about certain variants possibly eluding the "vaccine," or about the "waning" impact of the shots.
For more on the CDC's lethal fraudulence, check out this eye-popping overview of "common myths" about the "vaccines," and, contrarily, "the facts" about the latter. As anyone who's reasonably well-informed will see at once, all those "myths" are (in fact) facts, while all those "facts" are (in fact) lies—an absolute inversion of the truth, as in George Orwell's Nineteen Eighty-Four, with (of course) the signal difference that the latter is satire, whereas the former comes to us as "health guidance" from the US government.
I happened on this catalog of deadly falsehoods just after reading of a new study, out of Sweden, finding that the Pfizer "vaccine" enters liver cells, where it's converted into DNA.
---
Family law superior court judge sets precedence with 'covid' evidence | added March 7
A recent decision in Family Law Superior Court has set "the precedent we've been waiting for", according to Julie Ponnesse. The Honourable Mr. Justice A. Pazaratz has broken the trend in Canada's judicial system of dismissing controversial covid-19 cases on grounds that they go against the institutional narrative.
"What's crucial about it is not just that the judge ruled in favour of the parent who wants not to vaccinate her children but the comments he makes about how we have lost the ability to think critically and ask questions in the courtroom," Ponnesse explains.
"He also states clearly that decisions must be based on admissible evidence vs judicial notice of government statements. He is also a very well respected family law Superior Court judge and so this is the precedent we have been waiting for, in some sense, that subsequent cases can rely on!"
---
Broadway keeps 'covid' mask and vax mandates through April | added March 7
Broadway will maintain its mask and vaccine policies through April despite Mayor Eric Adams rolling back many covid-19 mandates starting Monday.
"Our current guidance is through April 30, and we are scheduled to update that guidance on April 1," Broadway League president Charlotte St. Martin said in a statement. "Discussions are held weekly on our protocols and at this point, there is no change to our guidance." The statement echoes a similar sentiment expressed by the Broadway League last month, when Gov. Kathy Hochul dropped the indoor dining mask mandate as a result of low covid infection rates.
When asked whether dropping the indoor mask mandates would apply to the Great White Way, Adams left it up to theater officials. "Broadway will make their determination and we'll respect that, but we're lifting our mandates," he said. Broadway shows returned to New York in September after being shuttered for nearly two years due to the pandemic.
---
Vaxed singer and TV host, Roslan Shah collapses on live talk show | added March 7
KUALA LUMPUR: Singer, actor, emcee and television host Roslan Shah fell "flat on his face" while being interviewed live on TV3 today. Roslan, 52, who is recuperating at a private hospital, collapsed during the live telecast of popular women's talk show Wanita Hari Ini (WHI) at Sri Pentas, Bandar Utama, Petaling Jaya around noon.
He was being interviewed by WHI co-hosts Hawa Rizwana and Fatin Hamimah, on the topic of outspoken people or "loose cannons" when he suddenly began to cough and feel dizzy. Roslan subsequently fell off his seat, head first, to the shock of Fatin, Hawa and the production team. The live programme was temporarily stopped as studio staff helped revive Roslan.
A doctor on duty in the studio promptly examined Roslan and found that his blood pressure was high. Consequently, the production team called an ambulance which took Roslan to the nearest hospital.
---
We are all Ukrainian | added March 5
Tonight on Planet Waves FM (usually posts by 10 pm ET), I will open with the place where the devastation in Ukraine meets the People's Convoy in the United States. The reason I believe we are so upset about what is happening in Ukraine is we could be next, and not only that, we have all just experienced a bombing and land mine campaign most of us didn't know was happening.
We will have latest update from our friend and video editor Cate Ryzhenko, who is currently making her way across Ukraine toward Poland. We will hear from the World Health Organization and the Board of Education of Orange County, California on the matter of the "vaccine" killing children, in particular, young athletes.
I'll discuss the recent sketch on Saturday Night Live making fun of how it's nearly impossible to tell the truth at the dinner table, out of fear that you might lose all your friends.
---
"The People's Convoy" freedom mission to arrive in Washington, D.C. over weekend | March 5
WASHINGTON COUNTY, Pa. — The People's Convoy continues its route across America. Truck drivers and supporters passed through Washington County and the greater Pittsburgh area, carrying a message of what they are calling American pride and unity. More than 100 people watched from an overpass, chanting and cheering to show their support.
Supporters say the Convoy's purpose is to highlight America's need to fully re-open and remove covid restrictions. They say too much has been lost over the last two years and high ranking officials have overstepped boundaries.
According to the official website, "The People's Convoy will abide by agreements with local authorities, and terminate in the vicinity of the DC area, but will NOT be going into DC proper." DC is their final stop. The convoy is scheduled to arrive Saturday.
---
'Covid' mRNA gene transfer vax technology poses unintended health consequences | added March 5
Editor's Note: The Townsend Letter which is a leading publication on the examination of holistic medicine, has an article worth reading on the detriments of denying adverse vaccine reactions and loss of consent. — mmd
MIT scientist Stephanie Seneff's paper, "Worse Than the Disease: Reviewing Some Possible Unintended Consequences of mRNA Vaccines Against COVID-19," published in the International Journal of Vaccine Theory, Practice and Research in collaboration with Dr. Greg Nigh, is still one of the best, most comprehensive descriptions of the many possible unintended consequences of the mRNA gene transfer technologies incorrectly referred to as "covid vaccines."
December 9, 2021, their paper was reprinted in the Townsend Letter, the Examiner of Alternative Medicine. Seneff, Ph.D., a senior research scientist at MIT who has been conducting research at MIT for over five decades, has spent a large portion of her career investigating the hazards and mechanisms of action of glyphosate.
Her attention was diverted to the science of mRNA gene transfer technologies in early 2020, when Operation Warp Speed was announced. As noted in her paper, many factors that lacked precedent, yet were being implemented at breakneck speed.
---
Newly released Pfizer 'covid' vax clinical trial data shows 1,291 adverse side effects | added March 5
The FDA was forced by a judge to release clinical data on the covid vaccines back in January and so 55,000 pages of documents were just released. The FDA had originally wanted to hide the data for 75 years and release it in 2096 because, of course, the FDA is basically engaged in a criminal conspiracy.
The covid vaccines should never have been approved. This was obvious from the very beginning when animal trials were skipped in the Trump Administration's ill-fated "Operation War Speed." And now it's undeniably true. We have the clinical data, and it's horrific.
Hiding out in one appendix is the clinical data for Pfizer's vaccine — which lists 1,291 adverse side effects in alphabetical order. Let's give you just the bad things that can happen to people who took the Pfizer vaccine that start with the letter "a" to enjoy.
---
NYC Mayor Eric Adams announces next phase of 'covid' pandemic recovery | added March 5
New York City Mayor Eric Adams today announced several changes to covid-19 pandemic restrictions that will continue to protect the health and safety of all New Yorkers, while simultaneously boosting the city's economic recovery.
In the face of quickly declining covid-19 cases and hospitalizations and more than 17 million doses of vaccines administered, Mayor Adams announced the suspension of the Key to NYC program and the removal of indoor mask mandates in city public schools for K-12 students.
"Two years ago, New York City was the epicenter of the pandemic, but thanks to New Yorkers getting vaccinated and getting boosted we have made tremendous progress," said New York City Mayor Eric Adams.
---
Pakistan sends women-led teams door-to-door to vaccinate the hesitant | added March 5
KARACHI, Pakistan – A doctor gives a pep talk to some two dozen women sitting in a hall of a medical center. "We've got Pfizer. We've got Moderna. We've got Sinovac," says Dr. Kishwar Tanwir, who oversees vaccinations in the Pehlwan Goth district of the Pakistani city of Karachi.
The women were about to go door-to-door to offer covid-19 jabs on a recent February day – part of some 13,000 teams led by women that were dispatched across the southern province of Sindh to vaccinate some 12 million people over the age of 12.
This dramatic intervention by the Sindh government aims to vaccinate a cohort they have struggled to reach: some 25% of residents who have not had their first dose, despite vaccines being widely available for the past year through supplies provided by the U.N.-backed COVAX program, the U.S. and China.
---
Biden claims gun making sole US industry that can't be sued: doesn't mention vax manufacturers | added March 5
President Biden during Tuesday's State of the Union address falsely claimed the billion-dollar gun manufacturing industry is the only industry in the U.S. that can't be sued — when in fact, vaccine makers in the U.S. have total liability protection for injuries or deaths caused by covid vaccines.
"Repeal the liability shield that makes gun manufacturers the only industry in America that can't be sued," Biden said. "These laws don't infringe on the Second Amendment. They save lives."
CNN fact-checked Biden's claim and said it was "false." "Gun manufacturers are not entirely exempt from being sued, nor are they the only industry with some liability protections," CNN said. "Under the 2005 Protection of Lawful Commerce in Arms Act, gun manufacturers cannot be held liable for the use of their products in a crime."
---
Consumerism shifts in a grave new world | added March 5
The Frankfurt School predecessor and Marxist author Walter Benjamin was fascinated by the curious transformations of capitalism from the mid-to-late 1800s, when Marx wrote, to the early 20th century of Benjamin's day.
In the industrial era Marx observed, commodities were primarily viewed as raw materials and basic goods. Marx focused on production. By Benjamin's time commodities had been transformed into "objects of consumption." Objects of desire, in other words. Benjamin had discovered something: consumerism had been born as a primary driver of capitalist production. Commodity fetishism had fundamentally changed, coming to resemble the consumption-driven manias we see today.
Benjamin's biographer called the evolving commodity fetishism, "a delusional expression of collective utopian fantasies and longings." With the advent of advertising, consumer packaged goods lifted capitalism to new heights. Benjamin witnessed a sea-change. And yet what has happened since Benjamin's death in 1940 has been nearly as convulsive as that which the German philosopher saw.
---
White House says 'covid' bank account empty as it sends billions to Ukraine war relief | added March 5