Visit All 2022 Eric Francis Written Horoscopes for Gemini Sun and Rising
Planet Waves Monthly Horoscope for May 2022| Go To All Signs
By Eric Francis Coppolino
Gemini (May 20-June 21) — You may be tempted to seek proof about something that pertains to you personally. If that becomes the thing you must verify or validate at all costs, then the price will be high. If you seek understanding, you will gradually acquire that. While it's possible to know a great deal about some facets of life, there are others where a definitive answer is not possible, or — perhaps more significantly — not helpful. So while we have one picture in your solar chart of a hyper-focus on one thing, the rest of the planets describe a more circumspect approach to your days, and to what you want to accomplish. 'Circumspect' means to look around and explore. It would be helpful at this time to not focus on gaining a reputation for something, or aspiring to a single goal. Rather, explore the possibilities, including any sense of uncertainty about your direction. The uncertainty factor is your friend, or something to make peace with. In this, you can make contact with where you are, without engaging the need to change anything. I know this can be disquieting. You may discover that there are a number of unknowns, which you will start to get a sense of when your mind is a bit quieter, and when you're not striving for anything much. It's true, there always seems to be some urgency. In terms of what you might want, I would suggest that a good question is worth much more than any kind of answer. Yet if you find one, pause there for a while.
Planet Waves Weekly for April 28, 2022 | Go To All Signs
By Eric Francis Coppolino
Gemini (May 20-June 21) — Mercury is heading into your birth sign, where it will station retrograde on May 10. This happens the same day that Jupiter enters Aries for the first time in 12 years. The two events would seem to draw you in different directions: retrograde Mercury, for you, is introspective, and even a touch introverted. Jupiter in Aries is social and outgoing. Yet there's another solution to the puzzle: in social situations, you're being invited to bring out the subtler elements of your personality. You can experiment revealing what you would normally hide, or said in Gemini terms, allow into the conversation the twin who does not usually get to speak. It's still you, and you may take a moment to wonder why you would exclude its voice. There may have been good reasons in the past, though they are unlikely to exist in the present world, and you current stage of growth.
---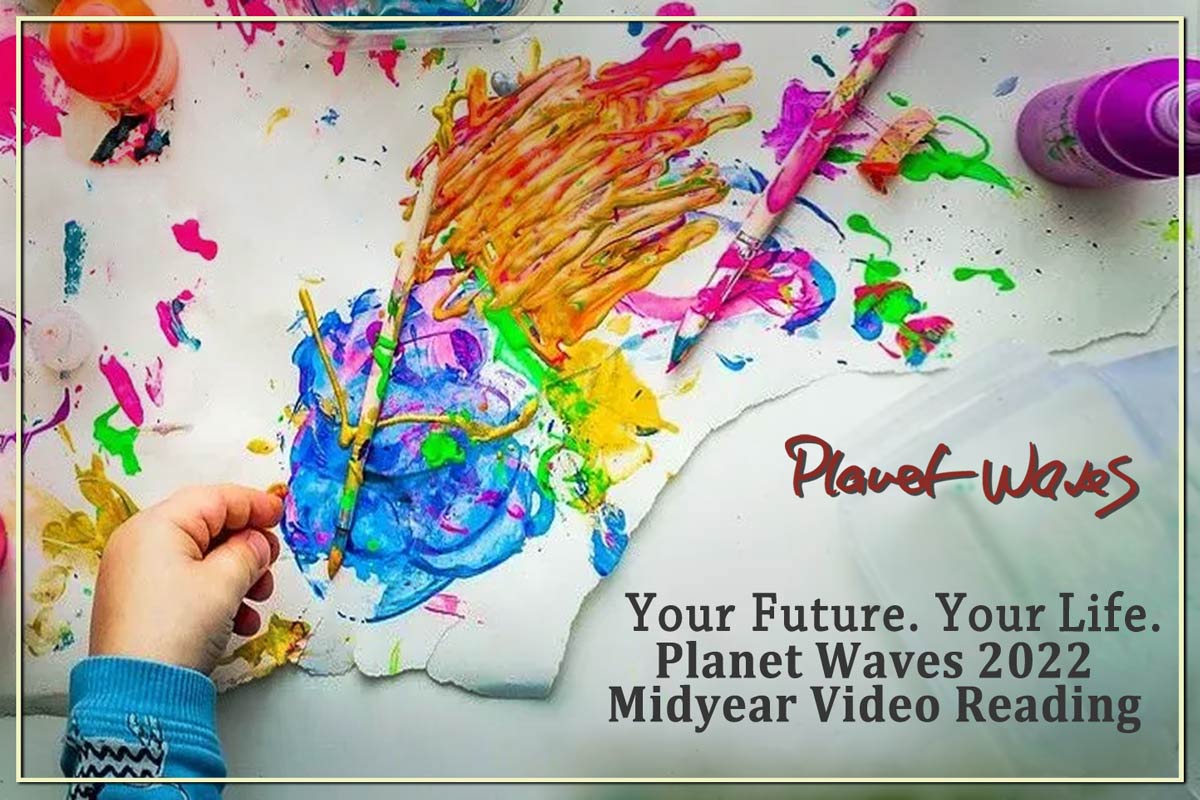 Insightful, accurate personal astrology for an affordable price — from Eric Francis and Planet Waves.
The Planet Waves midyear reading is for your Sun and rising sign, and to gain insight into the lives of people you care about. Called Your Future. Your Life., it is a series of 12, thirty-minute-plus video readings, where Eric covers all of the astrology out to the end of the year: Jupiter in Aries; the power-sextile between Saturn, Neptune and Eris; Mars retrograde in Gemini; the autumn solar eclipses; and more. You will find something helpful, useful and intelligent in every video. Moreover, we provide free access Planets in Motion 2022, Eric's new, e-book with information you can only get from a professional reading — if the astrologer sees the aspects and can read them. Get a discount on all 12 signs here. Or get all 12 signs free with a one-year Core Community subscription. Purchase individual signs here
---
Listen to last year's reading for Gemini | GET YOUR NEW READING FOR HERE
Your 2021-22 Gemini Astrology Studio:
Gemini (May 20-June 21) — Gemini is one of the three human signs (the first in the zodiac, in fact), illustrated by a person rather than some other kind of critter. And when a human appears, he/she appears in a pair. Isn't that interesting? This comes with a question: what are the two sides of your nature? You've obviously identified a tendency to what's called 'dualism' — the simultaneous expression of opposites.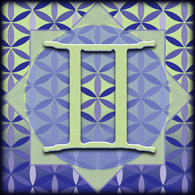 This is challenging, but it helps to have some self-knowledge and ongoing self-awareness. Are the two sides of your Gemini nature about the immortal soul coexisting with the mortal ego? Are they about the relationship between mind and body? Are they the good twin and the evil twin? Whatever the case, you need many modes of expression and you may have three computers.
You may have a special gift of creative collaboration, because you can shapeshift and respond to any human situation as the person you're needed to be. Use this skill and it will get stronger. You also need a diverse group of friends to stimulate the many sides of your mind. And you need to turn your nearly obsessive inner dialog into something creative; capture it in writing, turn it into a play or TV show; explore your psyche in a therapy process.
The challenge that most people feel with Gemini is that they 'don't know who they're talking to', since you are so multifaceted. But the better you know yourself, the more trustworthy you'll be. If you're aware of how people respond to you, and do your best to bridge this perception gap, your relationships will go more smoothly. You can also keep your friends guessing. I consider Gemini the kinkiest sign. It's got to do with the whole twin thing — if you find your twin, you know how to make him or her feel good.
Gemini is an air sign, and the first of the four mutable signs, which come at the end of a season. The planet associated with Gemini is Mercury, which is fast-moving and androgynous. If you want to learn more about yourself, look where Mercury is placed in your chart.
This reading is included with Backstage Pass.
Get Planet Waves GEMINI Updates In Your Inbox
Don't want to miss a post? Sign up now to receive news and updates straight into your inbox.
You can unsubscribe at anytime | View our Privacy Policy