33% off with this coupon:  GeminiStudio33

Pluto in a Strange Land readings are ready. Check out the preview video for your sign below, which covers all of the astonishing astrology of March 2023.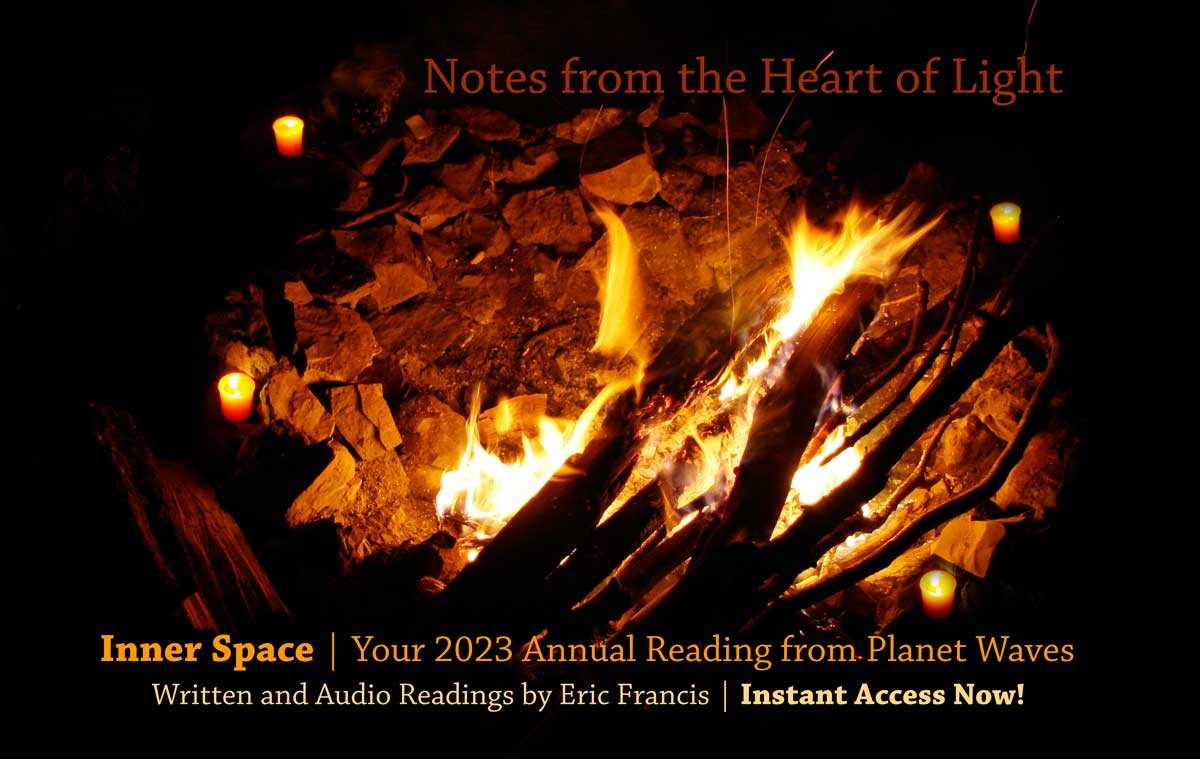 Visit All 2022 Eric Francis Written Horoscopes for Gemini Sun and Rising
Planet Waves Monthly Horoscope for June 2023| Go To All Signs
By Eric Francis Coppolino
Gemini (May 20-June 21) — You may find yourself addressing an important issue that you were sure was resolved. Mostly, it is. Whatever may be manifesting is some kind of last gasp, or a matter you may have overlooked. Algorithms don't go away easily. So take your time and work this out. As you do so, you may discover some wider or deeper connections that you were wondering about.
You don't have to act on any of this information beyond using it to make personal decisions, though you would be wise to keep it in mind. One thing that has changed is that your responsibilities are no longer strictly private (to the extent that was ever true). You are in a more visible role now, and people are counting on your wisdom.
As Pluto dips back into Capricorn for a few months, you will get to use well-earned lessons about the nature of how so-called reality is pushed on people generally, and on you specifically. Fortunately, you are much older and wiser than you were in 2008, when the journey that is now ending first began. Looking back, that seems like a world or two ago. You could fill several books with what you've been through since then, in some of the most challenging areas of living.
Yet if you have not made one particular discovery during this time, you're in a great position to make it now. You have far more available to you than you think, in terms of both spiritual and material resources. Moreover, you are in a position to manage and allocate the flow of resources within your community — including putting the right people together with one another. You've not been accustomed to taking this kind of leadership role any time lately. But using your intelligence suits you well in whatever form you may get to do it.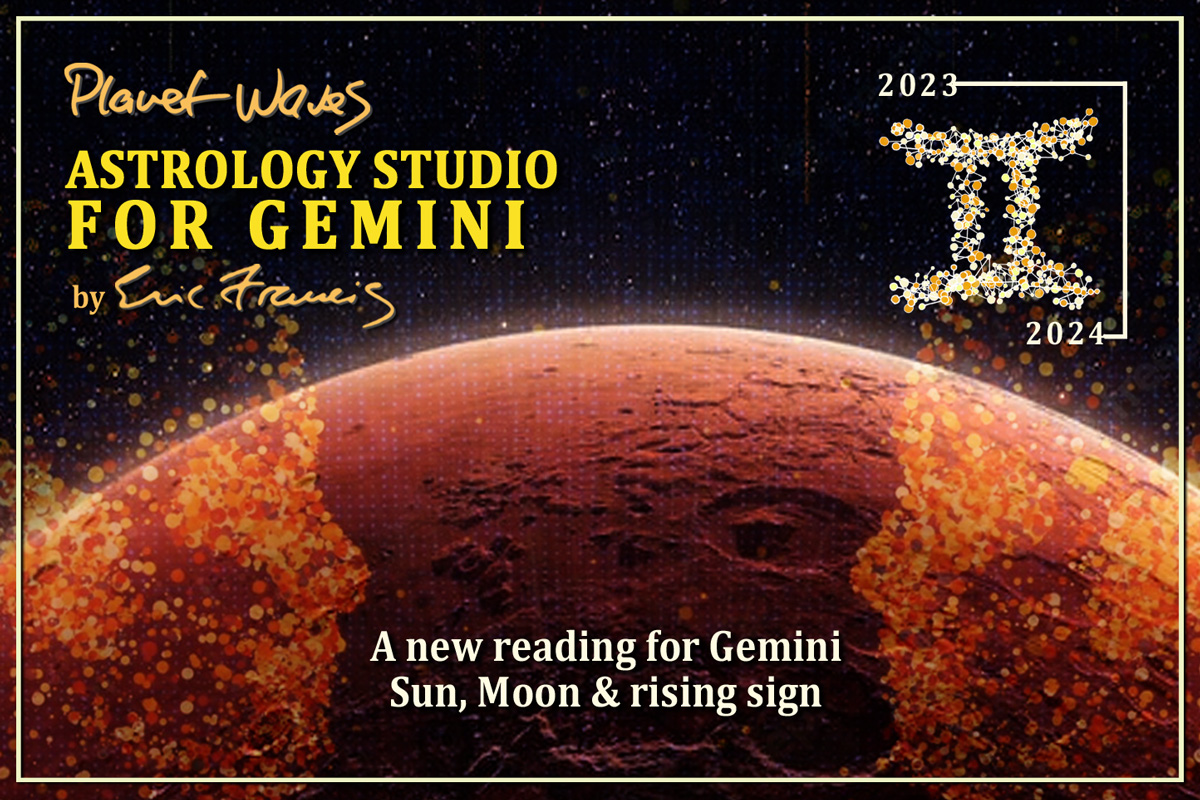 Hello Gemini Sun and Rising. Want an extended 2023 reading? I will have that for you soon! Check out Inner Space. You may have all 12 signs of written and audio astrology, or purchase by single signs.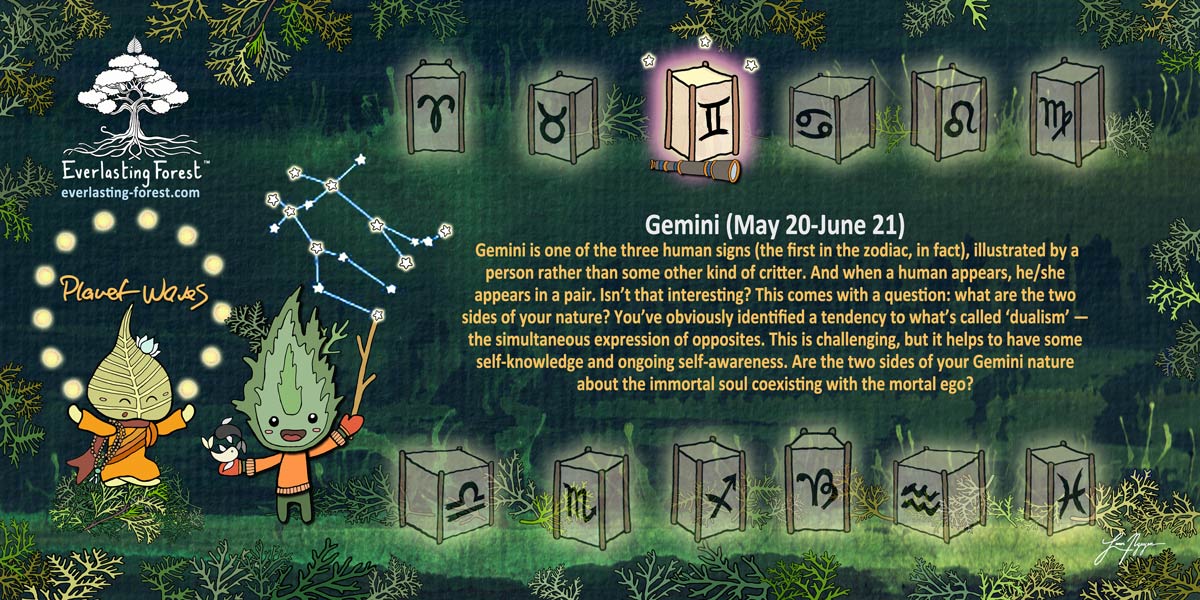 Your 2021-22 Gemini Astrology Studio:
Gemini (May 20-June 21) — Gemini is one of the three human signs (the first in the zodiac, in fact), illustrated by a person rather than some other kind of critter. And when a human appears, he/she appears in a pair. Isn't that interesting? This comes with a question: what are the two sides of your nature? You've obviously identified a tendency to what's called 'dualism' — the simultaneous expression of opposites.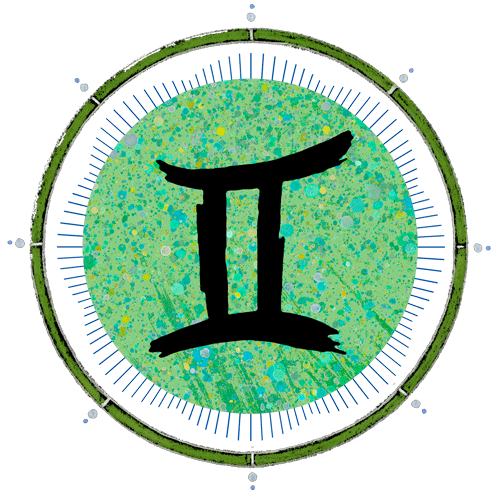 This is challenging, but it helps to have some self-knowledge and ongoing self-awareness. Are the two sides of your Gemini nature about the immortal soul coexisting with the mortal ego? Are they about the relationship between mind and body? Are they the good twin and the evil twin? Whatever the case, you need many modes of expression and you may have three computers.
You may have a special gift of creative collaboration, because you can shapeshift and respond to any human situation as the person you're needed to be. Use this skill and it will get stronger. You also need a diverse group of friends to stimulate the many sides of your mind. And you need to turn your nearly obsessive inner dialog into something creative; capture it in writing, turn it into a play or TV show; explore your psyche in a therapy process.
The challenge that most people feel with Gemini is that they 'don't know who they're talking to', since you are so multifaceted. But the better you know yourself, the more trustworthy you'll be. If you're aware of how people respond to you, and do your best to bridge this perception gap, your relationships will go more smoothly. You can also keep your friends guessing. I consider Gemini the kinkiest sign. It's got to do with the whole twin thing — if you find your twin, you know how to make him or her feel good.
Gemini is an air sign, and the first of the four mutable signs, which come at the end of a season. The planet associated with Gemini is Mercury, which is fast-moving and androgynous. If you want to learn more about yourself, look where Mercury is placed in your chart.
This reading is included with Backstage Pass.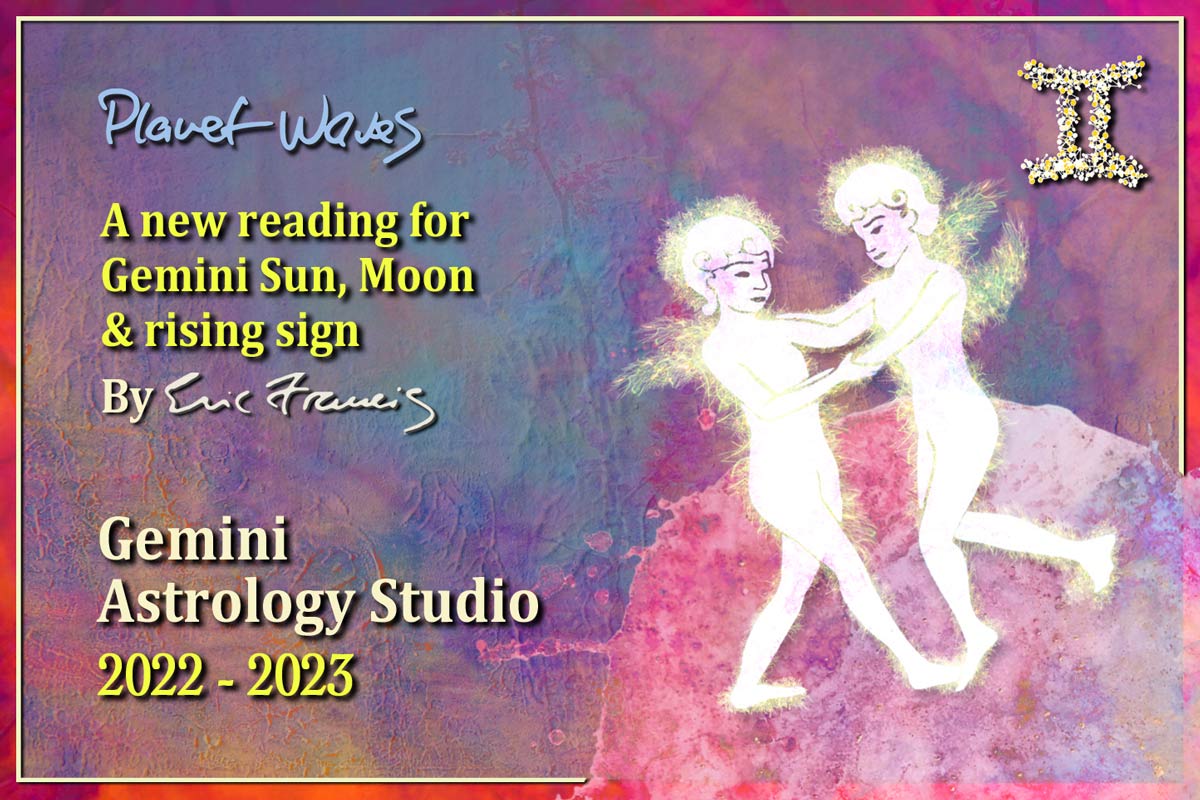 This reading is included with Backstage Pass.
Get Planet Waves GEMINI Updates In Your Inbox
Don't want to miss a post? Sign up now to receive news and updates straight into your inbox.
You can unsubscribe at anytime | View our Privacy Policy