Pluto in a Strange Land readings are underway. Check out the preview video for your sign below, which covers all of the astonishing astrology of March 2023.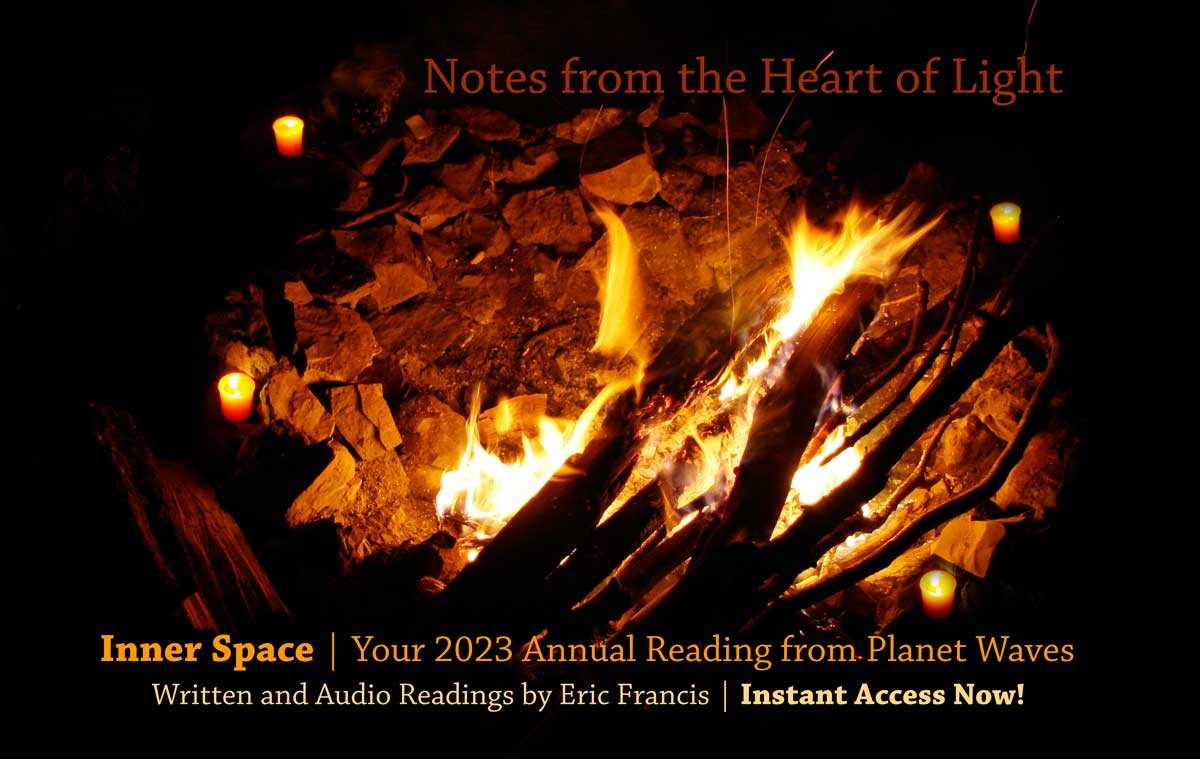 Visit All 2022 Eric Francis Written Horoscopes for Gemini Sun and Rising
Planet Waves Monthly Horoscope for March 2023| Go To All Signs
By Eric Francis Coppolino
Gemini (May 20-June 21) — You are likely to be feeling the massive changes coming in the world, and you may even recognize that these present you with opportunities. However, the planets warn that you must move slowly and continue to test the bounds of your reality, even as so much seems to be swirling and moving. Some things you know and observe are true; others are not.
You are at a critical stage where you must make decisions based on valid information. You might observe something that seems entirely real, only to discover that it was not. There are going to be times when it's tempting to just go for it, and that is what I am suggesting you avoid. You have time; what happens in March is just the beginning, not the end, and not a fleeting thing. Your best approach would be to probe your environment all the time. Determine who and what is solid, through experience. Notice how your perceptions are changing, and what may have seemed real throughout your whole past is suddenly something else. Along these lines, what has seemed vague, foggy, intangible or difficult to grasp may come right into focus, all of a sudden, just like that. Yet this is one expression of a much deeper shift in the whole composition of your reality.
And it is in this new reality where you must gain your sea legs, which will take time and experience. In a comparable way to Taurus, you are being summoned to collective service. Yet your superpower is your ability to be social and conversant with anyone, in nearly any environment, under any conditions. That is a special gift, and it will surely come in handy.
Hello Gemini Sun and Rising. Want an extended 2023 reading? I will have that for you soon! Check out Inner Space. You may have all 12 signs of written and audio astrology, or purchase by single signs.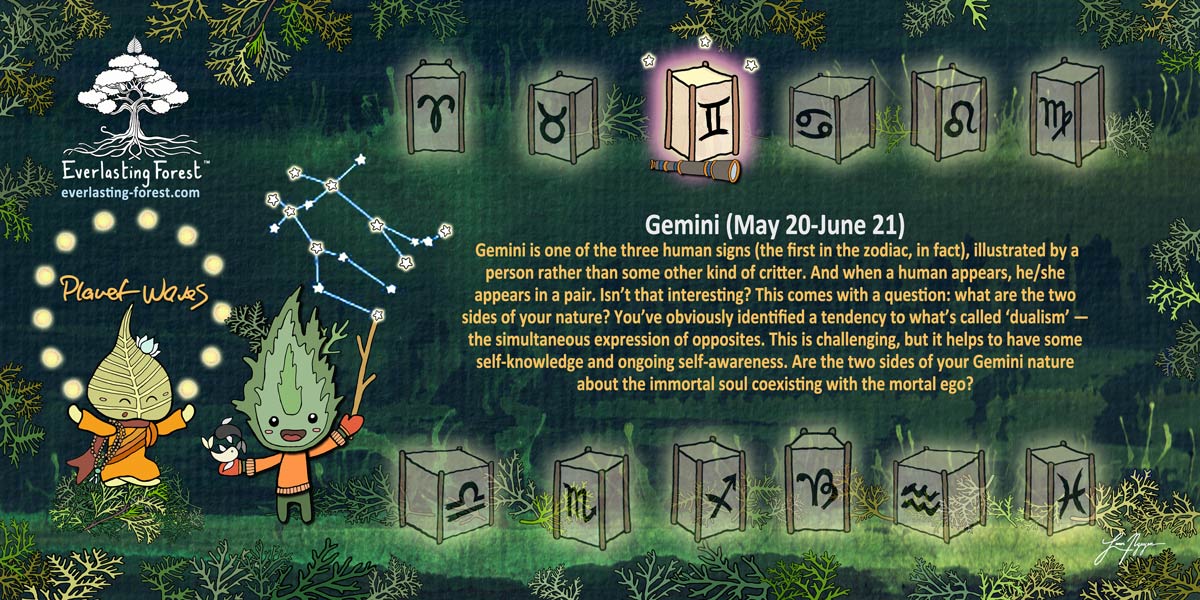 Listen to last year's reading for Gemini | GET YOUR NEW READING FOR HERE
Your 2021-22 Gemini Astrology Studio:
Gemini (May 20-June 21) — Gemini is one of the three human signs (the first in the zodiac, in fact), illustrated by a person rather than some other kind of critter. And when a human appears, he/she appears in a pair. Isn't that interesting? This comes with a question: what are the two sides of your nature? You've obviously identified a tendency to what's called 'dualism' — the simultaneous expression of opposites.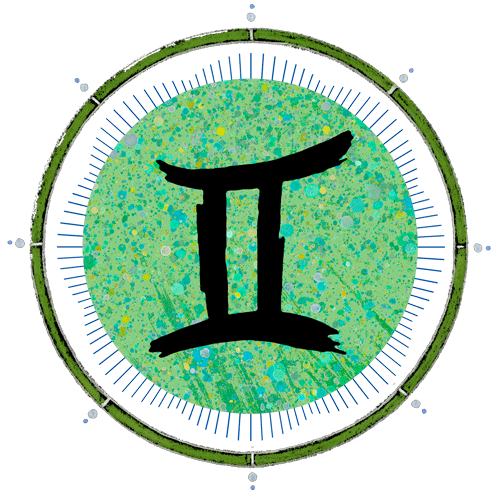 This is challenging, but it helps to have some self-knowledge and ongoing self-awareness. Are the two sides of your Gemini nature about the immortal soul coexisting with the mortal ego? Are they about the relationship between mind and body? Are they the good twin and the evil twin? Whatever the case, you need many modes of expression and you may have three computers.
You may have a special gift of creative collaboration, because you can shapeshift and respond to any human situation as the person you're needed to be. Use this skill and it will get stronger. You also need a diverse group of friends to stimulate the many sides of your mind. And you need to turn your nearly obsessive inner dialog into something creative; capture it in writing, turn it into a play or TV show; explore your psyche in a therapy process.
The challenge that most people feel with Gemini is that they 'don't know who they're talking to', since you are so multifaceted. But the better you know yourself, the more trustworthy you'll be. If you're aware of how people respond to you, and do your best to bridge this perception gap, your relationships will go more smoothly. You can also keep your friends guessing. I consider Gemini the kinkiest sign. It's got to do with the whole twin thing — if you find your twin, you know how to make him or her feel good.
Gemini is an air sign, and the first of the four mutable signs, which come at the end of a season. The planet associated with Gemini is Mercury, which is fast-moving and androgynous. If you want to learn more about yourself, look where Mercury is placed in your chart.
This reading is included with Backstage Pass.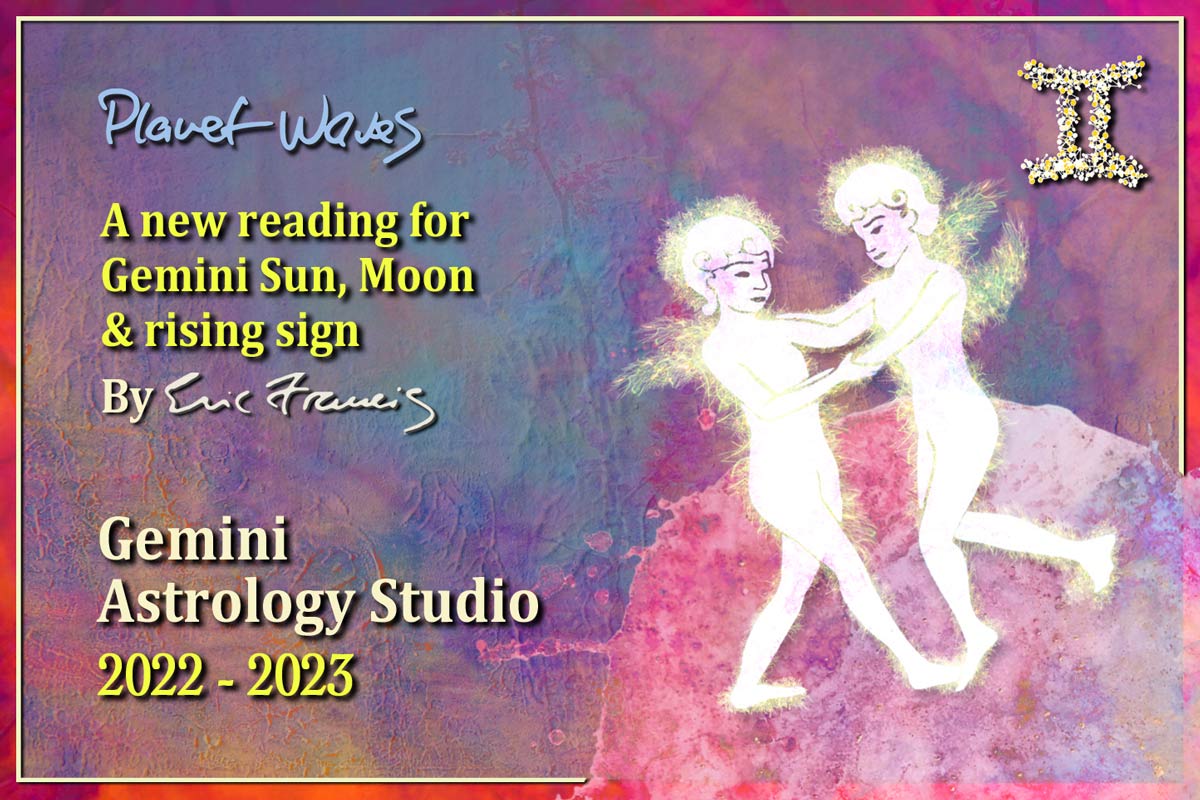 This reading is included with Backstage Pass.
Get Planet Waves GEMINI Updates In Your Inbox
Don't want to miss a post? Sign up now to receive news and updates straight into your inbox.
You can unsubscribe at anytime | View our Privacy Policy