Feathers by Via Davis | Studio Psycherotica
What's New Has Moved!
To the New What's New | Index | Search
October 25, 2001
Dearest Reader:
The new What's New page is located at this location on EricFrancis.com. It will include editions beginning in November 2001 and beyond. The link you're on covers 18 months of our work between May 2000 and October 2001. There is also a site index that includes earlier work, and breaks things down by approximate topic. Most horoscopes for the past few years are here. New horoscopes are here.
This particular link will remain in its current form, and be archived intact for those of you who prefer to search for articles by month rather than topic.
Thanks for bearing with our gradual reorganization. More improvements to come; Photoshop and Go Live are learning all about me.
Peace & passion,
Eric Francis
PS, editions on this link were done in Miami, Vancouver BC and Seattle, with some stuff stretching back to New Jersey. My deepest thanks to the contributors, who include Maya, Chris, Lynette, Via, Lisaann, Melanie, Carol, Steve, Debbe, Amy, Maria, Neal, Tia, Elle, Sean and a whole bunch of other people. Carol van Strum, thanks for nearly a decade of environmental tutoring, documents and believing no lies. Dave Arner, Rick Levine, David Roell, Robert von Heeren, Melanie Reinhart and others have provided astrological support. Betty Dodson, my hero, cheeers to you. Thanks to Angela over the months for many small things that have added up to a lot.
---
From October 2001
Rest In Peace
Sweetgrass Braid
Horoscopes
Mercury Also Rises | By Eric Francis
UPDATE: Attack on Afghanistan
Hold On World | Planet Waves for Sept. 14, 2001
Smell Your Television | Planet Waves for Sept. 16
Fear and Loathing | By Martin Amis, The Guardian
Bush, Walking Into a Trap | By Robert Fisk, The Independent
Remember Last Time | By Jeff Cohen of FAIR.org
Spinning Tragedy Into Propaganda | By Bill Berkowitz
For the Faithful
For another view of the news, see AlterNet.org.
Astrology Consultations

Site Index (topical index)

EricFrancis.com

Home

Other Stuff

2001 Annual Horoscope

How To Be Your Own Lover

Coming to the Revolution

Horoscope Archive
Three Years Worth.

Planet Waves Essay Archive
Lots of Environmental Articles Here, including everything you don't want to know about PCBs

Rachel's Health & Environment Weekly
This is Good.

The Old Rachel Index
Worth Perusing.

Reader Comments

Workshops
From September 2001
September Horoscope
Plus, New Bimonthly
Oh Mom & Dad | Planet Waves Essay
(The continuation of Therapy)

Happy Birthday Betty Dodson

Merrick Responds to 'Global Warning'

Goddesses of Astrology

From August 2001

August Horoscope

Global Warning

Genexhibitionist

You Can Be Free

For the Love of Money

Pirates of the Shawangunks

The Horoscope Story

And what the FREAK is happening?

From July 2001

July Horoscope

Mars Sations Direct

Therapy

As We Were - July 1999

Request for Feedback

Ocean Alert

For the Faithful

We Have Met the Enemy...

From June 2001

June Horoscope

As We Were - June 1999

Request for Feedback

In Propria Persona

Abandoning Abandonment By Maya Dexter

For the Faithful
From May 2001
May Horoscope
Beltane: The Tree of Life
Mars and Chiron
Astrology as Homeopathy
The Other Sex
By Eric Francis at Sexuality.org
Venus and Mars Retrogrades
by Eric Francis at StarIQ.com. The Venus
retrograde ended April 20; Mars retrograde
begins May 11 and ends July 20.
When Lovers Become Their Parents
by Eric Francis at StarIQ.com
This Month's Artist
For the Faithful
From April 2001
April Horoscope
Mixed Emotions
by Eric Francis at Sexuality.org
Time Enough for Love
A Nearly Forgotten Interview
With Fritz Perls By Adelaid Bry, 1972
For the Faithful on Depression and Homeopathy
From March 2001
March 2001 Horoscope
Firedancing | Planet Waves Essay
From February 2001
February 2001 Horoscope
Midwinter: In the Belly of the Stars
Mother of Winter, Goddess of Hearth
How to Dance
Organic Love
Chiron: When Astrology Listens
Mercury Retrograde
For the Faithful
From One Year Ago:
A Crazy Little Thing Called...
From January 2001
February 2001 Horoscope
Gemini Saturn Returns
Saturn in Gemini and Gemini Sun
Introduction to Chiron
A Bush Presidency? | By Steve Bergstein
Bush League Sex | By David Steinberg
Christmas Eclipse
George W. Bush vs.
The Palm Beach Canvassing Board
By Joseph Kushner
New Snack Cracker Will Ease
Pain of Modern LIfe
Also old... Key Life Transits for 2000
What's old... Forecasts for 2000 | Forecasts for 1999
For the Faithful
From December 2000
December Horoscope
Whatever Gets You To The Light | By Eric Francis
One in a Million | (New Paltz is everywhere)
Two in a Million | More on New Paltz PCBs
(by Eric from Woodstock Times)
PCB Photo Tour | Not for the Weak of Stomach
Illustrated Portrait of John | By Ed Cox
Mumia Supporter in Trouble
For the Faithful
From November 2000

November Horoscope
Mercury Retrograde Messes with Erection
Dear Al | Michael Moore writes to Al Gore
Alexander Cockburn | Analyzes Erection Results
Life in the Balance | Planet Waves Essay
Samhain | The Unbroken Chain

Thanksgiving Message

From October 2000

Mercugrade is Retroury

October Horoscope
Routing the Bastards | By Eric Francis
It's Life -- But Not As We Know It | By Merrick
Merrick Reports In From Prague

Buy Me A River | By Eric Francis

Genexhibitionist | By Maya Dexter
For the Faithful | On environmental toxins
From September 2000

September Horoscope

Inside, Outside | By Eric Francis
Genexhibitionist | Seeds of Change By Maya Dexter
Thoughts Turned Toward Home:
A Special Edition for New Paltz, NY
I Was There
New Paltz Coverage Continues

Link for New Paltz students

Pet Rock by Steve | Born in the USA

From August 2000

August 2000 horoscope

August 1999 horoscope

Genexhibitionist | By Maya Dexer

Love & Trees | By Eric Francis

from July 2000

July horoscope
Exponentially Increasing Randomness | By Eric Francis
Genexhibitionist | By Maya Dexter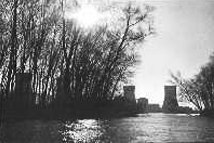 The Nuclear Axis
by Eric Francis at StarIQ.com

Photo above by Robert del Tredici
Retrograding into the Future | By Eric Francis
from June 2000

June horoscope

Mayan Astrology | By Carol Burkhart

Too Dang Much | By Jeanne Treadway
The Art of Rebellion | By Eric Francis
Live from Los Alamos | By Amy Fulton-Stout
Political Science Fiction | By Eric Francis
When the Heart is Right | Fiction by Parris Bonds
Is Online Love Really Love? | by Eric Francis
from May 2000
May horoscope
Taurus Thunder | The Art of Rebellion
The Apotheosis of Funk | Lisaann Childress
IMF Coverage | By the Planet Waves Staff
Call it Home | An Editorial
Genexhibitionist | Maya Dexter
Behold the Bull of Heaven | Melanie Reinhart
Earlier Horoscopes from 2000
April Horoscope
March Horoscope
February Horoscope
January Horoscope
Read about your Key Life Transits at Planet Waves 2000
Read our reader comments here. Workshop info here.
Charts used in the writing of Planet Waves are calculated with Time Cycles software
Centaur Ephemerides used are by Robert von Heeren and Phil Sedgwick.
Artwork by Psycherotica. Space photos courtesy of APOD.
Contents ©1996-2001 by Planet Waves Digital Media.
Other copyrights apply.