Personal note from Eric Francis, author of your Planet Waves horoscope and host of Planet Waves FM
Dear Leo Friend and Reader:
Welcome to your new monthly horoscope and resources page for 2022. We will maintain your monthly horoscopes in this area, and also provide you with additional resources.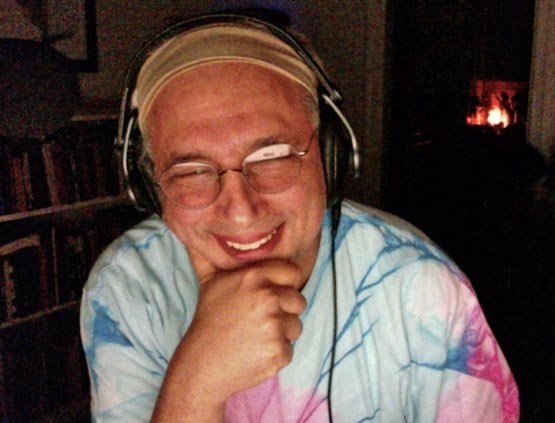 You are reading a subscriber page; click enough times and we will ask that you subscribe, to help us cover the costs of providing this information for you.
I do many kinds of readings, including those for Sun and rising signs. I also do custom Chart Keys readings and in-person consultations (or phone or Skype readings). Look around the website and you will see many more offerings — including my incredible library of articles.
I am also available as a consultant in other fields of life. My hybrid career — investigative reporter and astrologer — has taught me much about the world. When I do astrology, it's not from theory. I am working from an abundance of direct experience many places other astrologers never get to go.
Thanks for reading. If you need us, please reach out; we are alway happy to hear from our readers and listeners.
Below is the 2021 reading for your sign. This will give you an idea of the quality of my work. Thank you for your business and your trust.

---
Leo (July 22-Aug. 23) — With Aquarius as your opposite sign, you are accustomed to getting attention, and having people around. However, you may be experiencing a high level of air traffic, and an unusually diverse crew of people wanting to get your attention. I suggest you take an intentional rather than haphazard approach to who you prioritize. Figure out the agenda of every person you encounter, including ones you already know and are potentially close to. Though I am counting 10 different planetary objects in this house, the one to keep an eye on is retrograde Mercury. How do you do that? Hmm, track anything that seems to be going backwards, or against the crowd. Pay attention to people who think for themselves rather than those who need to be told what to believe. They are likely to be the ones who are onto something worth an investment of your thought. This is not about professional credentials or their current (seeming) level of respect by society. They are providing you with two important examples of how to be: one is fearlessly standing apart from the crowd. The other is their determination to pursue their own line of thought. Saturn remains in your opposite sign, which is your house of relationships, and the one that describes your environment generally. Saturn can represent an assortment of authority figures, from your grandmother to some corporate structure that has influence over you. With any such person or entity, invest your trust and respect to the extent that they are truthful and righteous. With Saturn so prominent, you will benefit from keeping an inventory of what you're afraid of; Saturn can represent what we fear the most. The good thing is, you can look right at it and decide whether it's worth any investment of your grief or peace of mind. Just because someone says something doesn't make it so. Everything — everything — must be subject to verification.
---
Leo (July 22-Aug. 23) — You may feel like you're facing stiff resistance from the world around you. You may have the sense that you don't fit in, or that you cannot get it right. Yet the same astrology that presents these seeming obstacles is also presenting you with opportunities to focus your power, to mature, and to cultivate boundaries in your relationships. The most significant of these boundaries is your ability to keep your commitments, to maintain your focus, and to conduct yourself in a professional and timely manner. Timely means on time, and on time means early. Therefore, use time to your advantage, and schedule yourself carefully, where any involvement with another person is concerned. Others are paying attention to whether you take yourself seriously. They are looking to see whether you think anyone else is noticing you, and whether you feel it's your duty to set a good example for others. More significantly, how you work as part of a team is one of the core lessons of your life at this time. You cannot use your usual techniques of take charge, take it all on, or delegate to someone else. Consider everything you do to be a cooperative venture, where everyone must play the correct role in the correct way. Whether you are a leader, a follower or an equal does not matter; the same principles apply, and it is your role to offer yourself first as an equal collaborator, ready to assist. It is the nature of having a prominent Saturn transit (which you are having, through your opposite sign, Aquarius) that you must internalize authority rather than project it outward. If you find that others are finding fault with your work, bossing you around or seeming to be overly demanding, figure out your role in that. Take charge of your business, your skills, your responsibilities and your affairs, then nobody else will have to.
---
Metamorphosis 2021 Autumn Reading for Leo
---
The Story of I AM – Your 2020 Autumn Reading for Leo
---
The Dharma – Your 2020 Spring Reading for Leo
---
---