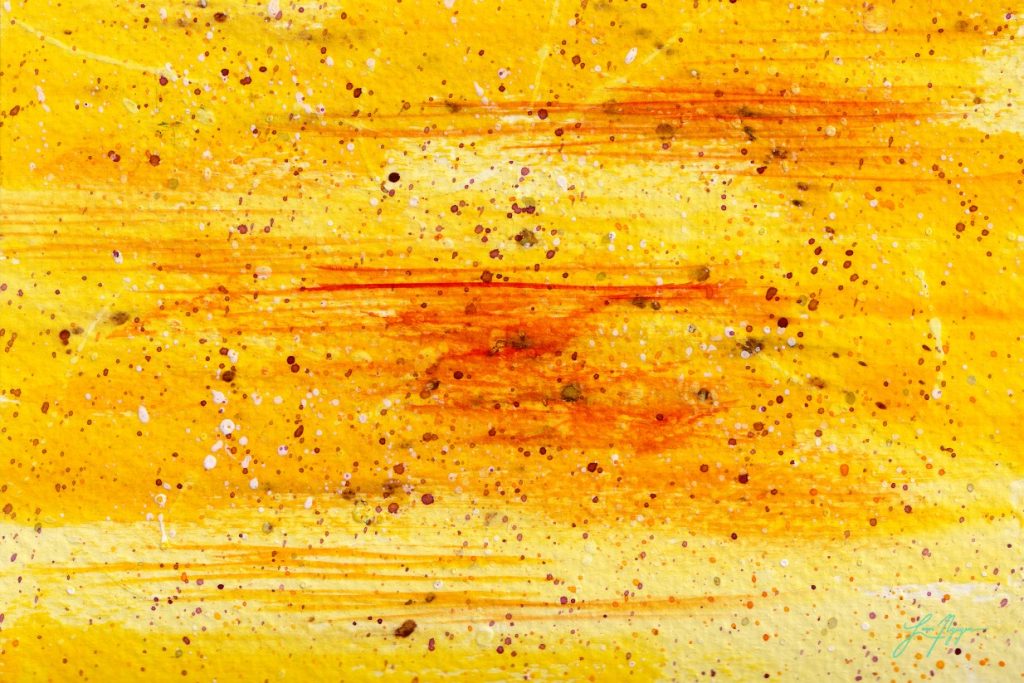 Leo (July 22-Aug. 23) — You have top-level activity in two important areas of your solar chart: your work angle, and your finance angle. Ideally, you get both houses collaborating, which is another way of saying take care of your affairs and remember that everything is a relationship. Every relationship is based on trust. Trust is based on honesty and dependability. If you are both sincere and reliable, you can hardly go wrong. However, you need to take it slow and steady, and prioritize business over pleasure this holiday season. Everyone wants to relax and party, and you can surely do some of that. But remember, you are on call and on duty, and there is much work to be done, and done well. There are three major events. One is an eclipse in Sagittarius, which says take a creative approach to everything; fun is not separate from responsibility. Next is Venus retrograde in Capricorn. This is a reminder to be efficient with time and resources — yours and those of people you work for and work with. Finally, speaking of resources, Jupiter enters Pisces on Dec. 28, something that happens just once every 12 years. This is an indication that you are the beneficiary of some kind of windfall, inheritance, or business transaction. It could indicate something working well for you personally, though you will need to have modest expectations. We are talking about Pisces, whose main value is spiritual, creative and aesthetic. Pisces is also as much about what you offer as it is about what you receive. There is a profound service element to this sign, and yet it is also pleasure-seeking, hence the relationship between service and pleasure in their many forms. Neptune is involved, which is the caution of modesty, and emphasizing the spiritual realm; events in Capricorn say much the same, and emphasize the need for precise communications under all conditions.
---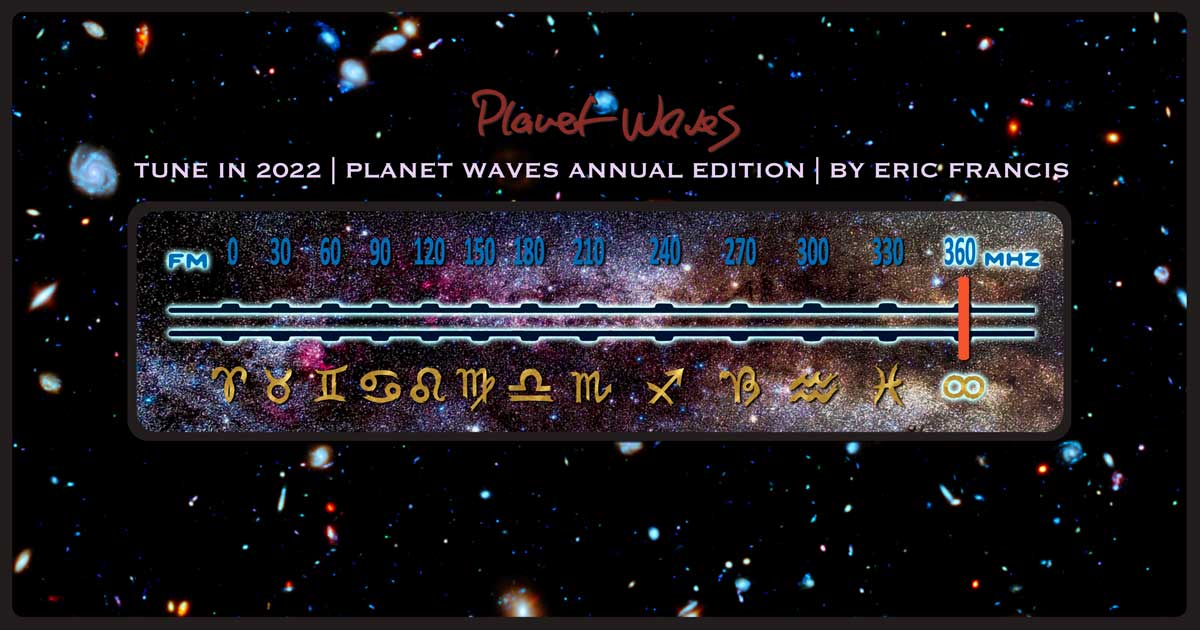 ---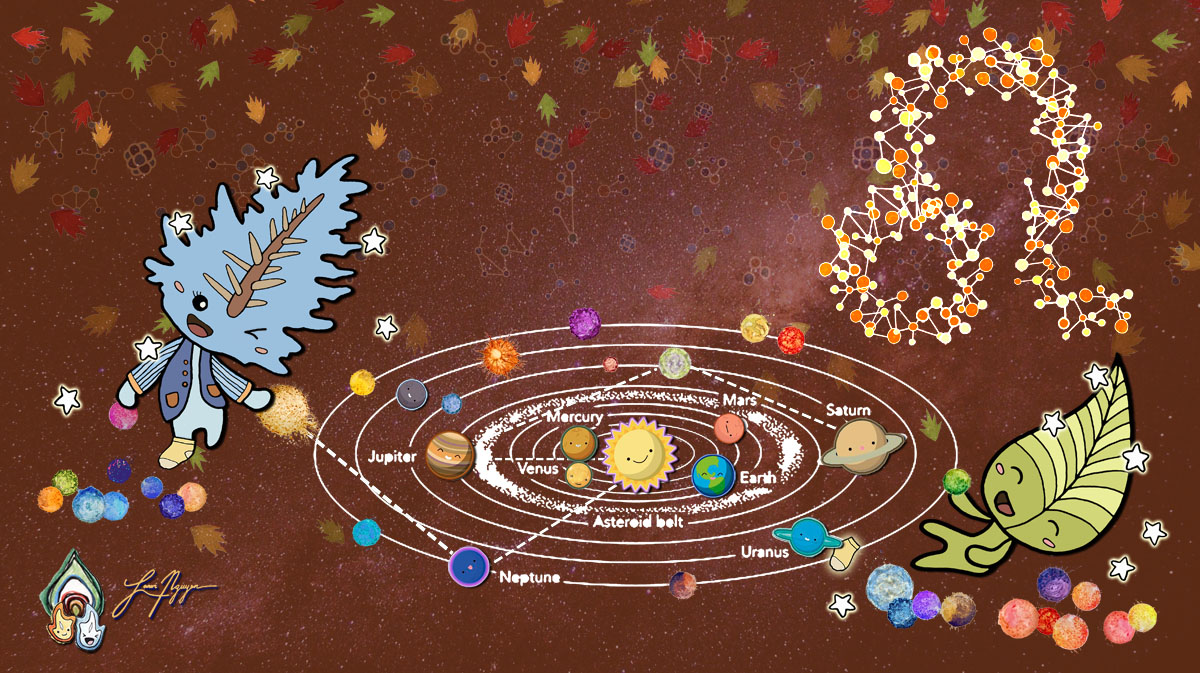 Leo (July 22-Aug. 23) — Mars moving through one of the most sensitive angles of your chart is either lighting a fire under you, or setting off the fire alarm. Be cautious of the place where your own insecurities intersect with what you perceive as challenges in business and personal partnerships. Under the current astrology, it would be easy for you to feel hemmed in by rules or responsibilities you don't like. However, the more productive use of these conditions and the astrology that symbolizes them, is to work with an organized structure and take advantage of the collaboration with others to get the job done. As usual, you are in the coordinating role. Once you put on the red jacket and take over as senior steward, you will find many resources, and people willing to accomplish the goals as you define them. People are very likely to respond to your leadership in positive ways, and they will feel good about it. As much as people want to help, they don't know how to work together toward a common goal, so they need to be shown, and have a good example set. These days, you have the perfect blend of an original — even daring — approach to leadership, and also respect for people's boundaries and their resistance to change. You don't need to advertise how innovative you are; just gradually push the edge into some interesting experiments. You will find that some of them get a result, and each time you do, you will learn something and get additional ideas. The world is ridiculously risk-averse right now. Nearly everyone is shell shocked and disoriented by the events of the past two years. You can afford to take some chances, and to try things that others might not think of or be willing to try. 
---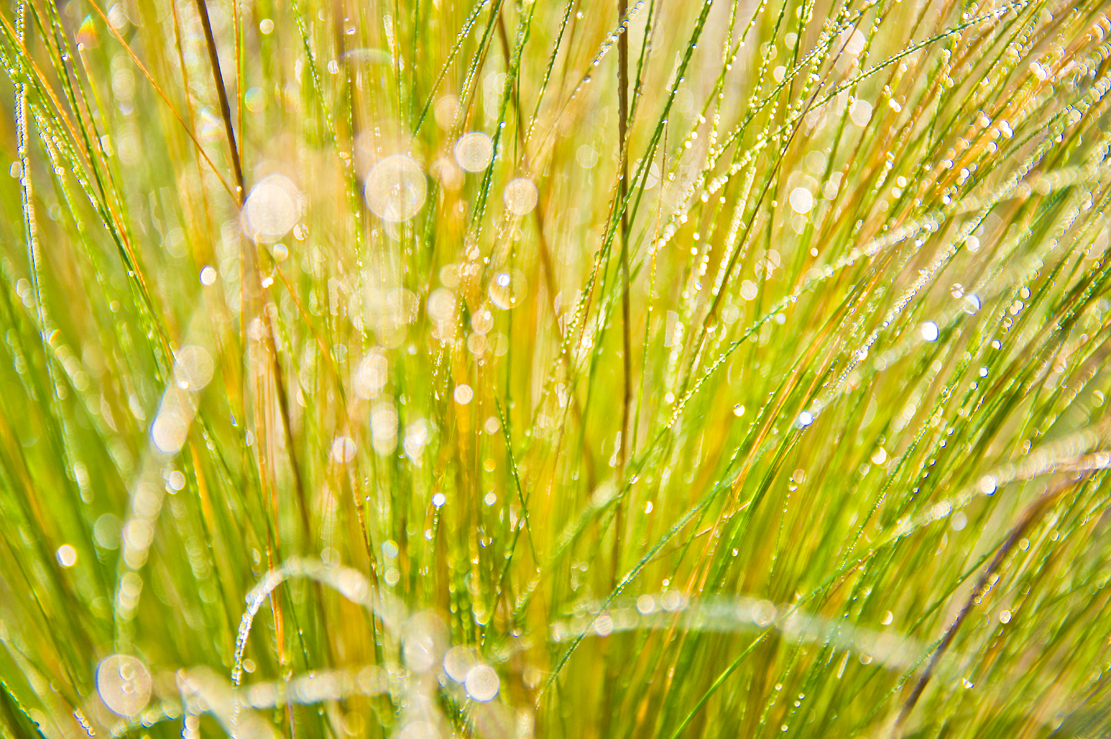 Leo (July 22-Aug. 23) — The presence of Jupiter, Saturn and the looming arrival of Pluto in your opposite sign Aquarius have you under some unusual pressure right now. There are many possibilities, though they fall into a few major categories. The first and best of these is declaring your independence from all that would have you be someone other than who you are. Yet the pressure to cave in may be enormous, and if you're paying attention, you may see that this is the perfect opportunity to get a handle on all those who would try to run your life. Those influences come from places large and small, distant and nearby. They are all the same, as they all filter through your awareness. Meanwhile, for the next few weeks, there will be some dramatic activity in the sign Libra, which for you is about making decisions — or not doing so. Now, your discernment is going to be a work in progress for the next six or eight weeks, mostly due to Mercury, Mars and the Sun doing some acrobatics in the house associated with your conscious thought process (the 3rd, for you, Libra). You might keep two questions handy: what am I noticing abut this now? And, what additional information do I need to feel confident making a decision? Right now, conscious hesitation will work in your favor. By that I mean a thought such as: "I know a lot about this person, though I feel like pausing for some reason I don't fully understand." Or, "I am waiting for missing information." Or, "I want more options." (Make them for yourself.) There may, however, come a time that you know you have all the information you need to do the thing you want to do. (That may show up around Oct. 9.) Even then, interposing a short delay to track any incoming additional information would be prudent, before you fully commit to a point of view. Even then, it will help if you hang loose, and be open to re-evaluating your point of view a little every day. 
---
Your Metamorphosis Autumn Reading by Eric Francis is Ready!
---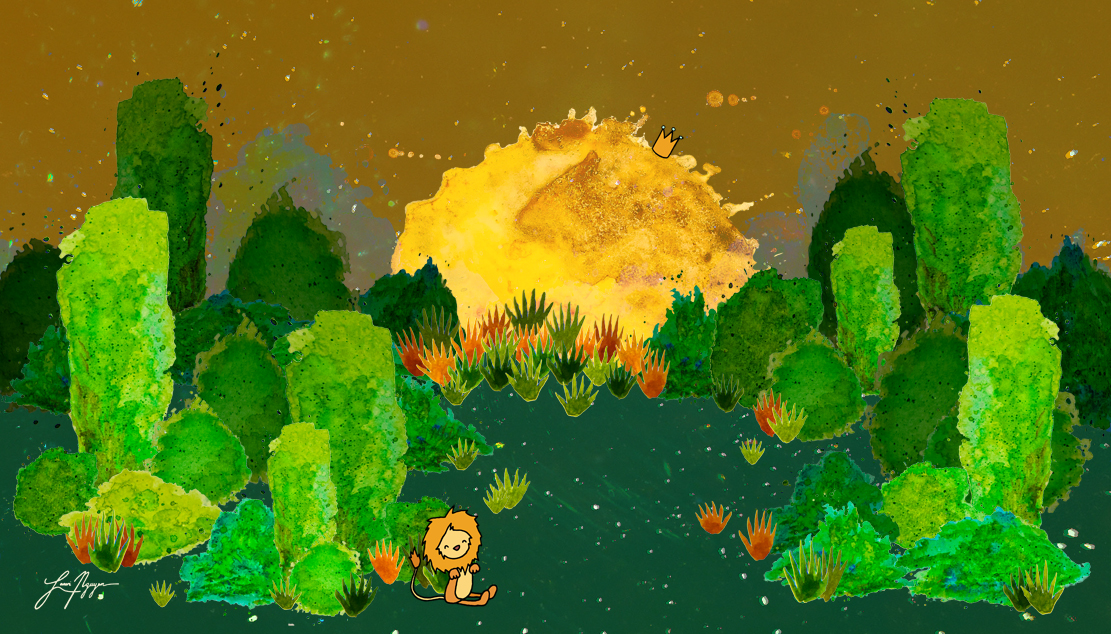 Leo (July 22-Aug. 23)  — It's essential that you be aware of situations that are defined by hazy or foggy agreements. They are where misunderstanding can slip in, along with more nefarious kinds of problems. Follow any misunderstanding, no matter how small, as evidence of a potential problem with an agreement. Planets are now moving into position that will tend to make you more decisive and self-assertive, then after that, you may find that you're doubting yourself.  So one essential strategy for the next two months will be knowing how to delay decisions until you have enough information to proceed. That means facts and figures, which in turn mean full data on the financials. Rather than being a passive process, this is about actively fact-finding and looking for patterns. Among those facts and patterns are any hint as to who may be even meekly dishonest. They go in a special probationary category. To do this, you will need to be inquisitive and confident, as there are likely to be blind spots in your thinking that need to be revealed. Yet it is in your mental process, and your gathering and evaluation of facts, that you may experiment, as long as you do not make promises or commitments— except, that is, the commitment to learn and understand. There seems to be one particular situation where you will make ongoing discoveries in a series of layers and revelations, each of which will remind you it was a good idea that you didn't act on incomplete information. If there are multiple sides to the story, bear in mind that they are not all equal. Ignorance is not ingenuity, no matter how loudly it may stamp. Ask your questions softly and meaningfully, and evaluate what you hear. As you do this, focus on your purpose: on the motive, need, desire or goal that is guiding you. Make sure you know what that is, even if it's a work in progress.
---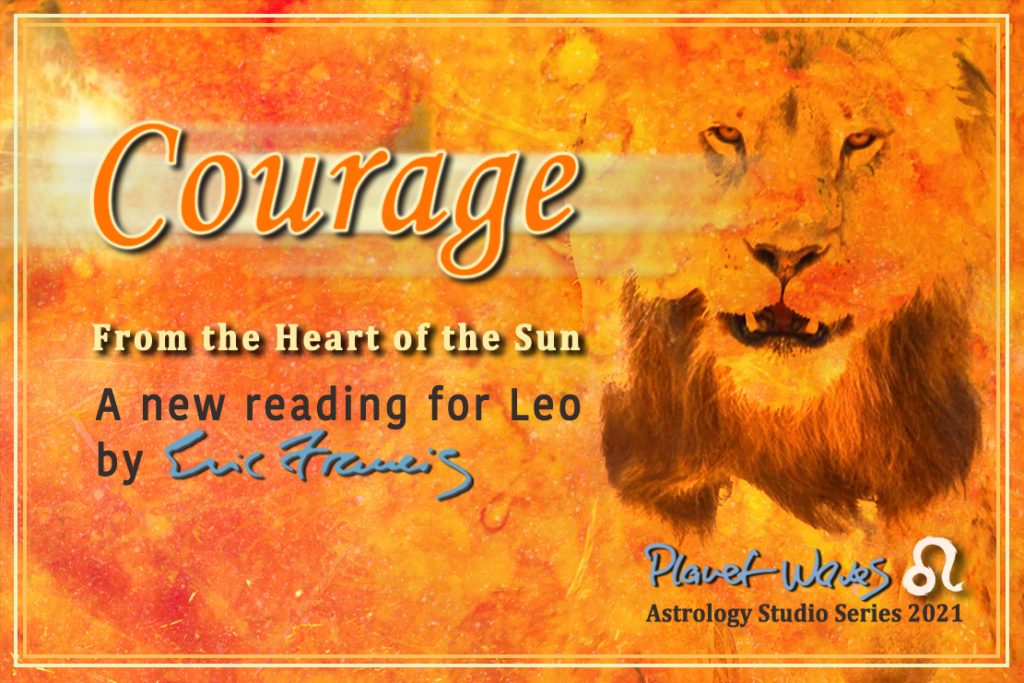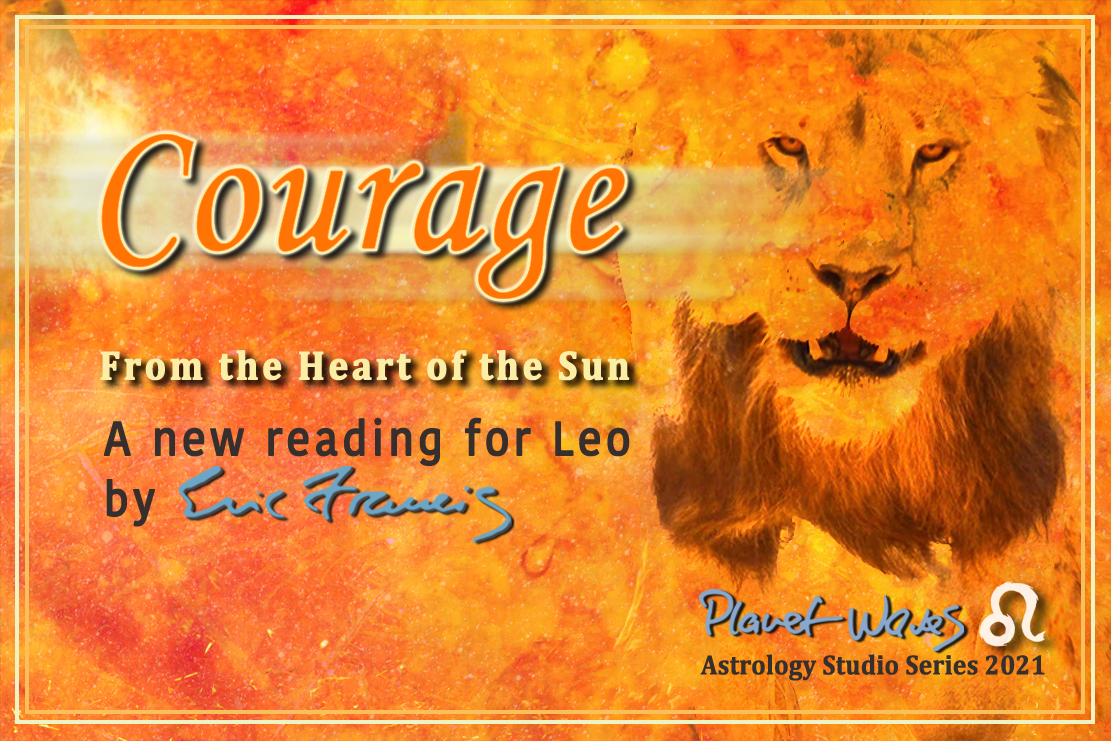 ---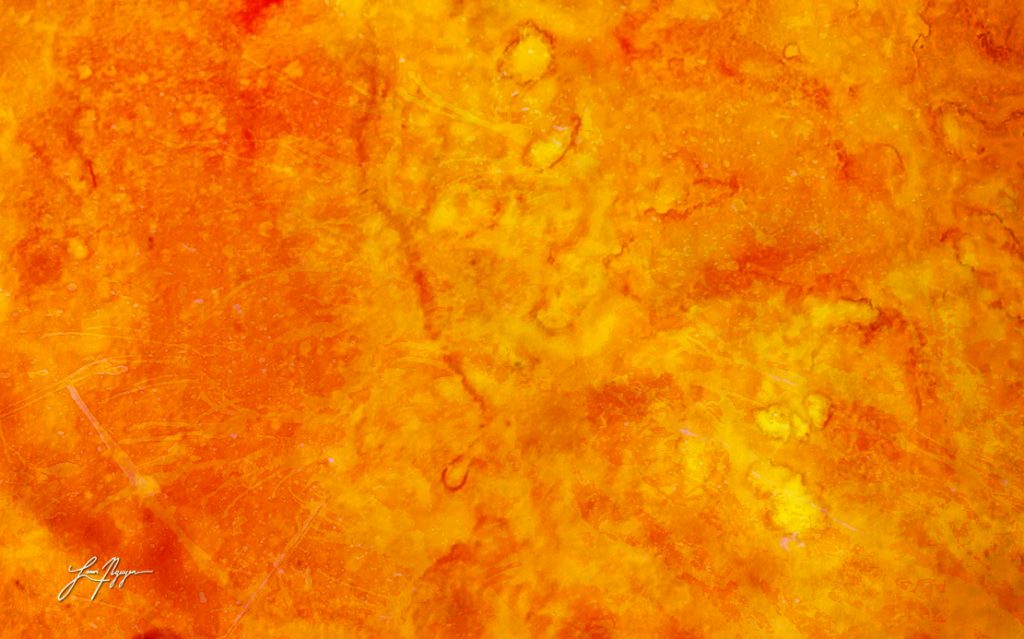 Leo (July 22-Aug. 23)  — You have the gift of momentum, and behind that, the vectors of progress and solutions to persistent problems coming into alignment. The Leo New Moon takes place at the midpoint of your sign, which describes you tapping into a wider reality than the one you usually know. At this point of beginning, let's invoke the blessing of our old friend Ganesha, the remover of obstacles. It's time to get to the place you need to be, or better still, want to be. If you encounter complications, consider the extent to which they are the product of your mind. Examine carefully and with some skepticism any notion that you are damaged goods, or incapable of advancing the cause of your own healing. Notice whether your responses to various situations you may face are proportional. Right now society is on an insufferable, all-consuming head-trip where the only appropriate reaction is total, unmeasured over-reaction. You have no need to wage total war, or to participate in such an absurd notion, in any way. Saturn in your opposite (for you, all-important) sign Aquarius is calling on you to fully participate in society. That does not mean going along with everything you're told to do. Saturn is inherently conservative, reserved, and sensitive to the timing of matters. Saturn in Aquarius calls for selective involvement, not total submission — to anyone, or anything. Saturn is also presenting you with a filter that will help you block unwanted influences and people who are inappropriate for you. One clue is they are not people who tell you what to do or what to think. You get to size up your own life, your own risks and your own solutions to problems you perceive. Enlightened people allow their peers to make their own choices. Saturn in Aquarius is holding you to high standards. For its part, so too is Jupiter in Aquarius. When it comes to the realms of knowledge and theory, make no assumptions. 
---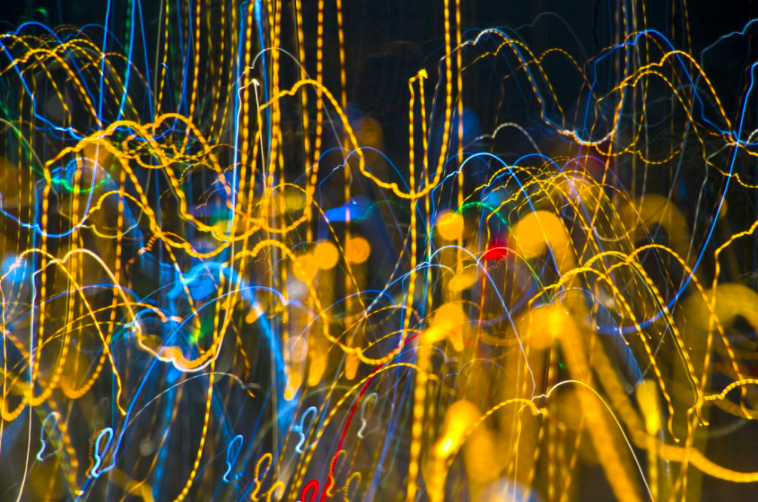 Leo (July 22-Aug. 23) — Society is walking a fine line where matters of privacy are concerned. In truth the notion no longer exists in the way that it used to, because inner space has been turned inside out. In the past, privacy was not so much about concealing your deepest hopes, dreams and fears as it was about what you had for dinner. Then we find out that our Social Security number is for sale somewhere and that the last thousand things you 'liked' were added to a database sold to a political consultant. Then all your Instagram photos end up in an NSA database studying facial expressions. This is not intimacy, though it sure does get in the way of our ability to relate to one another in a trusting and honest way. Meanwhile, the front-end of all this technology is essentially the world's largest study in DIY public relations. While this has all been happening, our relationship to ourselves has been radically altered. The sense of one's private inner being is gone, as if it never existed. While this may vary by degree — there are still people who keep a diary, in a book — the overall environment is saying anything could be public at any time. Yet as much as people seem to accept this, there are few who would allow absolutely anything about themselves to be known — even if we accept that it might be discovered and revealed forcibly. My question for you today is, where do you draw the line between public and private? Where do you end, and they all begin? What strategies do you use to maintain some semblance of an inner being? This borderland is an interesting place, rich with emotional and intellectual resources. It is a kind of frontier, calling for you to explore consciously, and enter some spaces neither you nor your thoughts have ever been. If you notice, that, in a sense, is true privacy.
---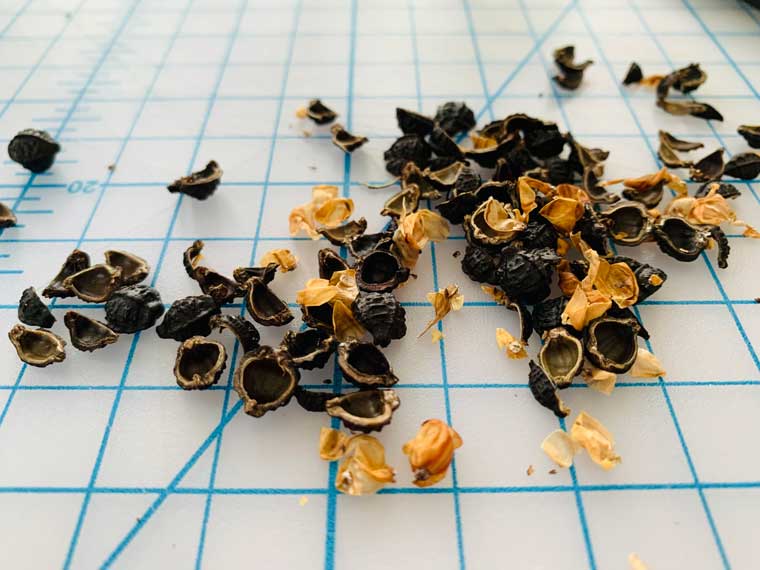 Leo (July 22-Aug. 23) — Both the work and partnership angles of your chart are going at full-force this month. This involves the movement of Saturn and Uranus, which are each long-term visitors in their current signs. What is different is that at the moment, they are making a rare, potent 90-degree square angle which comes to a peak on June 10. Events unfolding now have a long history. Some, related to your work, even go back 12 years or more; the connections are direct, not merely historical. Now things are coming to a very necessary peak, though this may feel like a suspended interval of instability. That is necessary so you can work in the kinds of changes that you need to make. Your situation, however, is not as shaky or as precarious as it may seem. There's tension and pressure, and yet you possess integrity that you must trust and relax into. As for the square of Saturn in Aquarius with Uranus in Taurus: the question is, notice who in your life is serving to regulate your desire to change, and who is providing a structure and container for it? Which of your friends are encouraging and which are discouraging of your need to shake up your life, your world and especially your work? You know that the vibration and agitation are necessary for your creative process to get moving. You are inclined to extremes of stability, and that can stifle your growth and your ability to experiment, including by making sudden and radical changes. However, you have support now, yet it's essential that you notice who is offering it. There are going to be people who prefer you not make them nervous by being so adventurous. And there will be others who will protect and participate in your process. Notice who is who, and who is whom.
---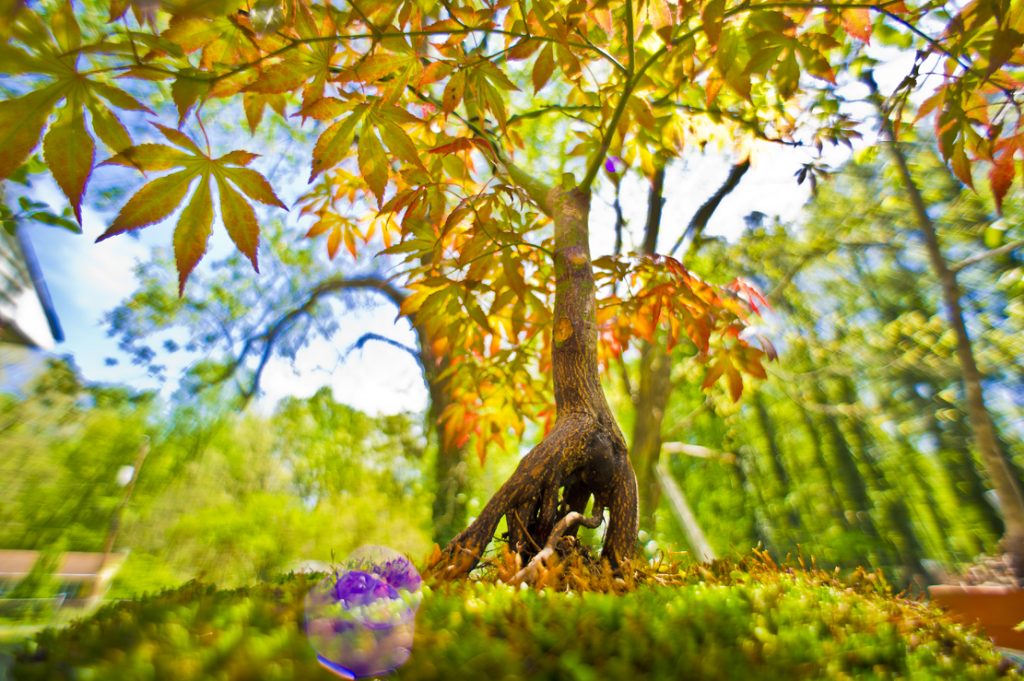 Leo (July 22-Aug. 23) — We've all heard the old trope about being the change you want to see in the world. But who does that, really? It makes a great button, perfect for slogan activism. Yet it's a challenging way of life, particularly if the change you want is different from the way the world is heading. It's difficult and often personally dangerous to go against the prevailing point of view; to challenge people; to stand up for what you see is true when others refuse to. If you feel like you're in perfect harmony with the world, and you agree with what powerful people are doing, and you agree with what is expected of you, then these ideas may not be for you. If you are in some way troubled, concerned or angry, that is a different story. This might be about something that impacts you personally, though the standard for this discussion is "the change you want to see in the world" — it must be about more than you, or we are talking about someone else. Then there is the question, "What can I do?" This can be answered in multiple choice, short answer or essay formats. It's easy to brush this off: "I can't do much." Action is inconvenient and given the look of your chart, it's not likely to get much in the way of approval from others in the social sense. This, however, is the heart of the matter. There are times when leadership and even basic independence of thought requires you to take an unpopular stance, and stick with it, even to your own detriment. For you this comes down to a spiritual issue, and it's one that may provoke a crisis within you. Be happy for that; it's a storm that will clear the air of smog and clouds.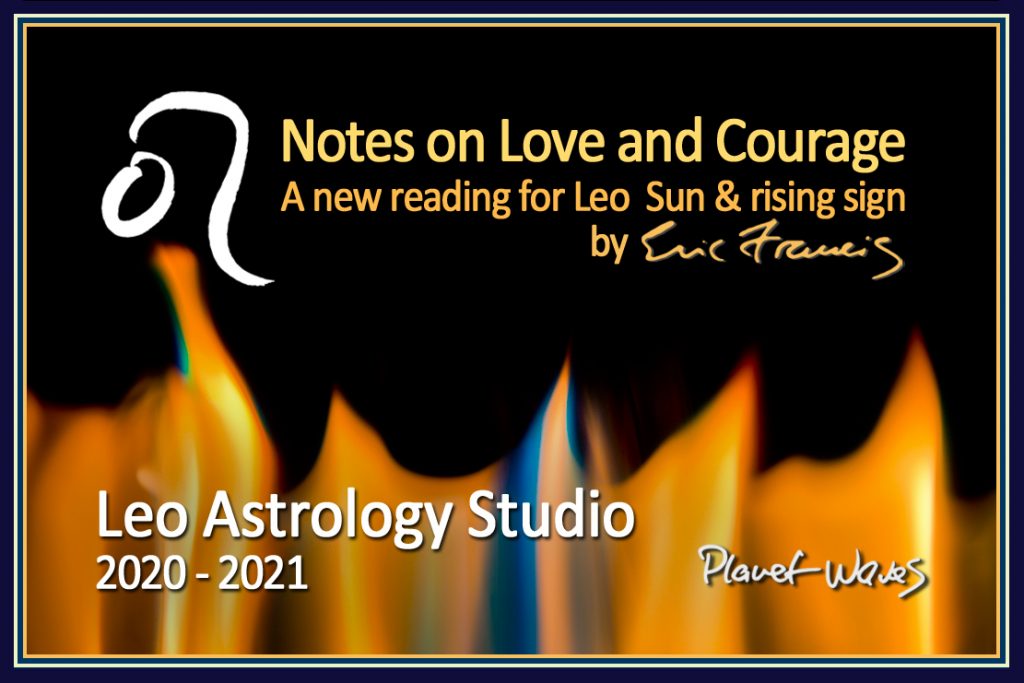 Leo is THE sign of human vitality and in many respects the source of strength, light and creation. How's this for a bright idea: get your reading by Eric Francis!

2020-21 Leo Astrology Studio: Notes on Love and Courage
---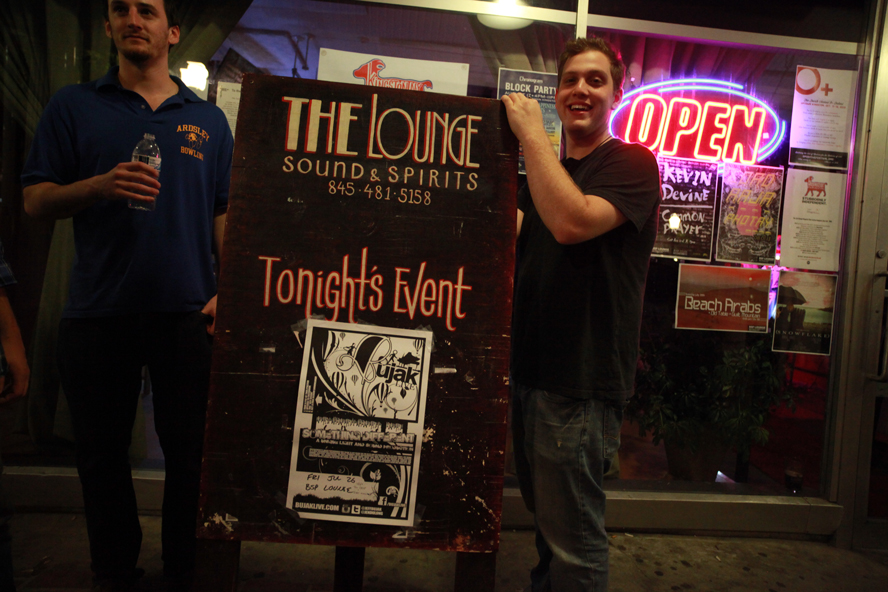 Leo (July 22-Aug. 23) — The world is in a state running contrary to your astrology, in a big way that you're likely noticing. The Sun and many planets are moving through Aries, your 9th house. This is the house of the great big world, where you're going to discover yourself and the scope of your potential. Long distance travel to exotic places is the first quality of this house in a modern context. Yet the world is living in contraction right now. Limits are being placed on everything, especially travel, and it seems the intent is to make these structures permanent. This is all based on fear. If the 9th house is about anything at all, it's the opposite of being a prisoner of anxiety. The tension between these two factors is illustrated by the long-term presence of Chiron in this house. You are going to find yourself one way or the other. Yet 9th house Chiron transits almost always come with the need or desire to travel, for the purpose of discovery and growth. This is neither tourism nor spiritual tourism. I suggest you lay out your options. Start with the big list of what you might do if you could. Then start to evaluate your possibilities. The other critical element here is study: of the worldly, the spiritual and of oneself. Often those who are seekers contain their study to Buddhism rather than to calculus or art history, thinking there's more to discover there about the ways of love and mysteries of life. I have not found that to be true. The 9th house wants to learn, and when possible, learn from experience and practice. You would do equally well visiting sacred native lands near your home as you would seeing the Great Pyramid. Whatever you're learning, you want to soak in it for a while.
---
Planet Waves Monthly Horoscope for March 2021
by Eric Francis Coppolino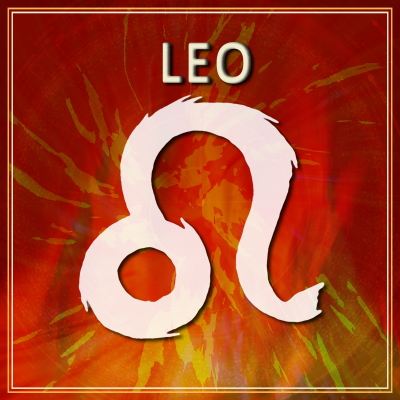 Leo (July 22-Aug. 23) — Have you let go of all the difficulties and challenges you faced last year, and the two years prior? It was all a lot, though you're in all new territory now. It's time to fully catch up with yourself and not leave any part of you lingering behind. Use these last few weeks of the solar year to tidy up old business. Get out of commitments that you're not interested in, and close the book on them. The New Moon on the 13th would be an excellent time to aim for that process, and will give you plenty of time to both state and act on your intentions. When the Sun enters your fellow fire sign Aries on the 20th, you will want to proceed forward without hindrances and unresolved or dangling matters. So make your decisions and act on them. You do not need nostalgia. There may have been positive things about the past, though there is more that you're ready to move on from. There is only one way to do that, and that is simply to do it. The sooner you start, the sooner you will be able to take care of whatever personal business this entails. There are many factors in your chart indicating that now is the time to clear out old situations and relationships. You have power tools that will help you establish better boundaries, which begin with you being able to say the words, "I want." They are more important than "I need," which always must come with some justification. Desire is its own value, not subject to external review. You want what you want, and you must make that known. The exercise here is stating your intentions for your life, and ensuring that you are the only one who makes that declaration.
Leo is THE sign of human vitality and in many respects the source of strength, light and creation. How's this for a bright idea: get your reading by Eric Francis!

2020-21 Leo Astrology Studio: Notes on Love and Courage
---
Planet Waves Monthly Horoscope for February 2021
by Eric Francis Coppolino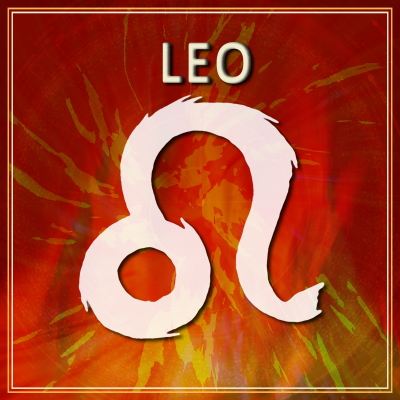 Leo (July 22-Aug. 23) — The Full Moon takes place in your birth sign this month, and describes you in the position of the outlier. While much of the world has been swallowed and is being digested in the belly of the beast, you remain outside of most of what you see and hear. You are on your own journey, which requires you to face the world with better tools than fear, being judgmental or resisting anything seemingly different from yourself. Fortunately, those resources exist. And fortunately, not everyone thinks the same way or believes the same thing. Yet the way to get close to people is to foster intimacy with yourself. That means recognizing you are on a distinct journey that others may not understand, which you must embrace. A journey means traveling from day to day. You do not need a planned itinerary. Rather, wake up each day and plot your destination. Account for what you must do, for what you want to do, and for what has some flexibility. If you need assistance from someone, choose someone who is cooperative and who likes being helpful. There are likely to be a lot of new people in your environment, and they are not all cut of the same cloth. You must pay attention to what they say, and what you deduce that they actually know. In all ways, strive to make your life simpler and easier. The past few years have not exactly delivered proof that this is possible, though we are now in a new day and a new phase of human history. Yet not everyone knows this. You can afford to do what so few dare to do: live for the day, each and every day.
---
Planet Waves Weekly Horoscope #260 for January 19, 2021
by Eric Francis Coppolino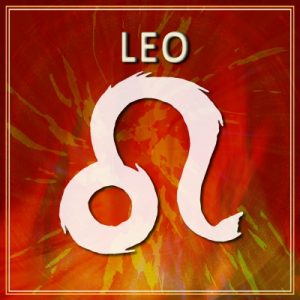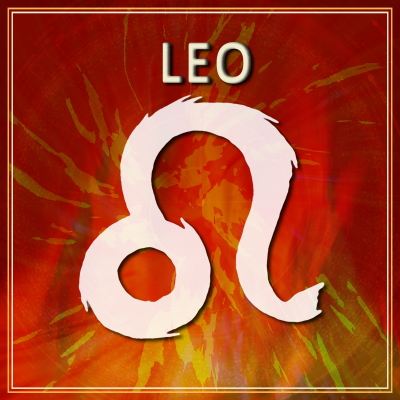 Leo (July 22-Aug. 23) — In some ways, the condition of your relationships will make much more sense once the Sun has entered your opposite sign Aquarius. There, it joins a grouping that includes Mercury, Jupiter and Saturn. This new, once-ever set of transits has brought sweeping changes into your world and your personal engagements, which may not make sense in the way that you like things to. Now, imagine that your ruling body, the Sun, is going to make direct contact with all of them over the next few weeks. Think of this as being taken on a personal tour of your new world, and the new world that is emerging. I would remind you to be intimidated by no person; and most particularly, by their fears. These days we are seeing the emergence of the ethic, "You must be terrified of what I am terrified of," and that will never work to produce a sane, functional world. Nor will, "You must do only what makes me comfortable." That is not freedom, it is tyranny — and you were born free, and are entitled to live that way.
---
Planet Waves Weekly Horoscope #259 for January 11, 2021
by Eric Francis Coppolino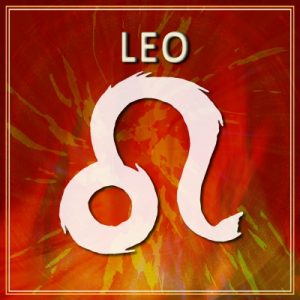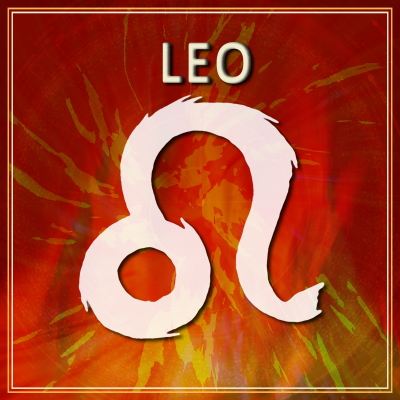 Leo (July 22-Aug. 23) — There's just one way to get through what you're going through, which is to proceed and make progress every day, or every hour. A little is a lot: work in increments, and do not judge your success or failures. Rather, stay with yourself. Be present for your own experience. That is its own value, and that is your power. Yes, you may feel like a wedge moving through a tight space. But you have more strength, flexibility and freedom than you may think. You think you're surrounded, but what you really are is at the center, and the things around you are smaller than you are. They are also potent, but you are the source of the energy in your environment. You define the symbols. You give your life its meaning, and only you have the power to take it away. What you have now is the opportunity for one of the most transformational moments of your life. This is on one level being aided by extraordinarily rare environmental factors. Yet it's also your time to emerge in a new form with new substance. It is time to claim your truth.
---
Planet Waves Weekly Horoscope #258 for January 7, 2021
by Eric Francis Coppolino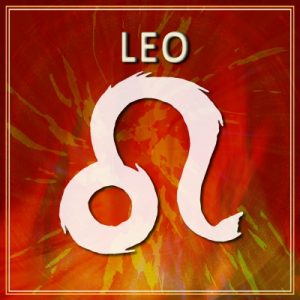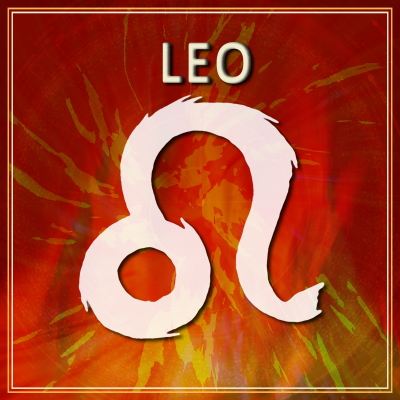 Leo (July 22-Aug. 23) — There may suddenly be a lot of people in your life, and you need to figure out who is who and what is what. Go through each person individually rather than thinking of them as a group. Make your own assessment of who serves what purpose, who is loyal to whom, and track issues such as loyalty and intelligence yourself rather than taking such matters solely on anyone's say-so. The single most important human quality to focus on is spiritual affinity. This goes deeper than ego, ability, or stated intention. It's a resonance that you might spot right away, and in some people, that might emerge over time. This is why you need to be observant and identify what motivates people. If you do this for a while, you will make some important and long-lasting friends. Time, however, is the only test of truth, and you must be honest with yourself about what you observe in people's characters. The problem of corruption is now down to the level of the individual. Pay attention.
---
Planet Waves Monthly Horoscope for January 2021
by Eric Francis Coppolino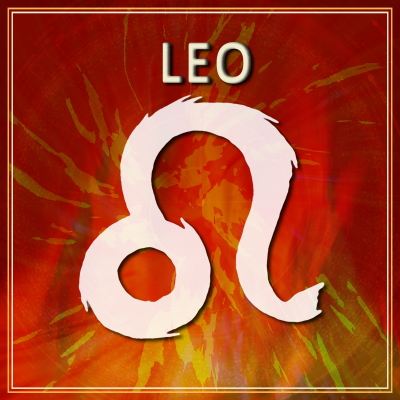 Leo (July 22-Aug. 23) — Suddenly everything is more tangible and immediate. This is about your partnerships and intimate relationships, and it's also about the total environment that surrounds you. The first thing to do is take notice of how you're perceiving people and circumstances differently. Under transits of Jupiter and Saturn through your opposite sign Aquarius, the world will seem different in many ways, including the appearances, and behaviors of people you encounter. Study those changes before you act on them. Map out the new social territory, even as it evolves and takes form. Everyone has experienced these sign changes simultaneously, so everyone is adapting at the same time. It's likely that people will make decisions quickly about where they stand, and try to lock into a new pattern prematurely. That is the mistake to avoid. Hang loose for a while and see what people do. You don't need first dibs on anything; understand what you want, and be willing to take the time to get there. The new structure of your world is likely to look something like this: you see possibilities and limitations, without necessarily recognizing that these are just the first layer. The idea is to get past that, first by recognizing that there's more behind the façade, or if it turns out to be a barricade or locked door, there's something in there. To get it, you need all those Saturnian skills of patience, persistence, daily effort, and working in an organized way. Yet there is also what will seem to be a luck factor. It's more of a "make your own luck" factor however, and that has all the same ingredients as Saturn only add being friendly — to everyone, all the time.