Order RESPECT, Your 2020-2021 Annual Reading by Eric Francis
2019: September | October | November | December
2020: January | February | March | April | May |
June | July | August | September | October | November
---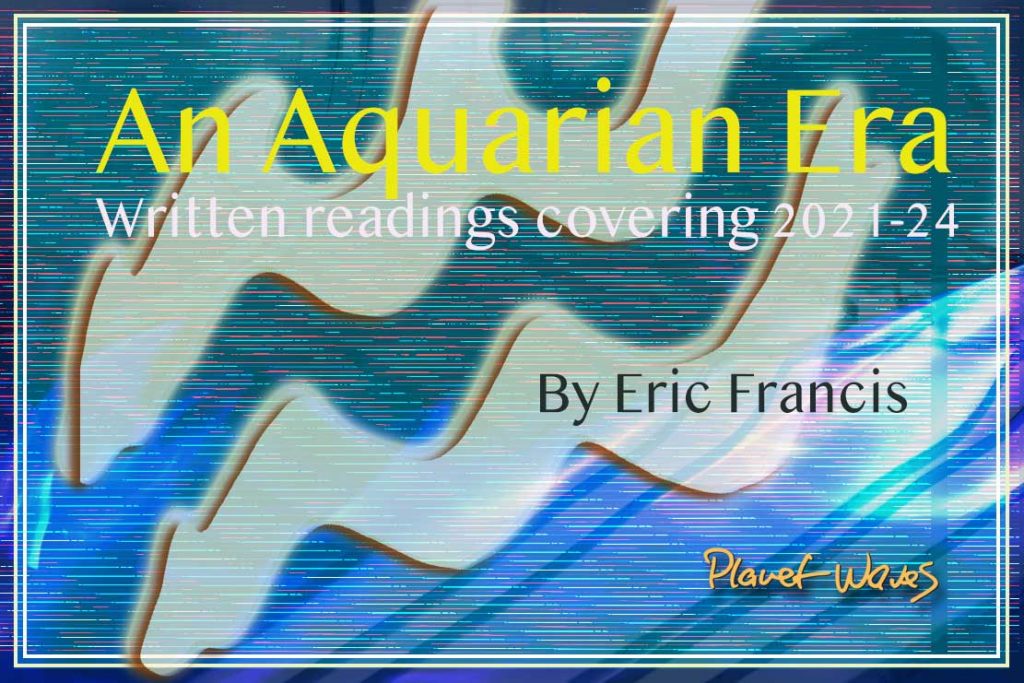 New Territory of Aquarius: All Of Us Here and An Aquarian Era, 2021 Annuals
Aquarius is the sign of "we're all in this together." I take this to heart. It is the truth. We are not alone on our planet, nor can we do anything much if we think we are.
It's been a long time since there have been slow-moving planets in Aquarius. There have been a few spells, but the last one ended in 2012, and that was Neptune, which was impossible to grasp — and was mainly connected with the takeover of smart phone technology.
Now we are about to have Jupiter and Saturn in Aquarius, the two most massive planets: solar systems of their own. This is a transitional period that lasts through 2023. Within a few weeks of Saturn leaving Aquarius that year, Pluto enters Aquarius, where it will stay through 2044.
---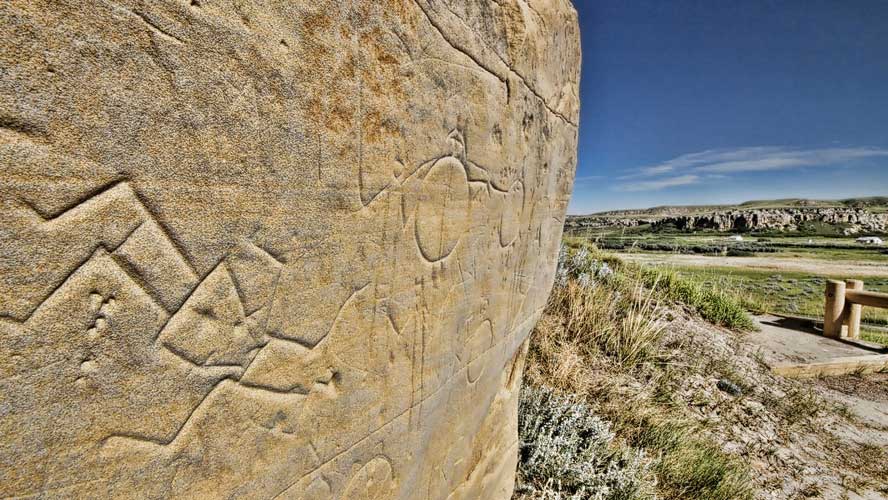 On the Cusp of the Aquarian Era
Dear Friend and Reader:
The world is in an interesting and delicate place as we approach the Aquarian Era. In three weeks, Jupiter and Saturn form a conjunction in the sign Aquarius for the first time since 1405. I've had to research that several times just to make sure I was seeing it right.
What is called the Great Conjunction, the one between the two largest planets, bounces all over the zodiac, running in little trends over the centuries. Two conjunctions in Aquarius (March 24, 1345, and Jan. 16, 1405) seem to ring in the Renaissance, and that's all we get for the conjunction in Aquarius until Dec. 21, 2020.
This is the second rare conjunction of 2020. The Saturn-Pluto conjunction which took place on Jan. 12, 2020 last occurred in 1982, 1947 and 1915. However, none were in Capricorn; the most recent Saturn-Pluto conjunction in Capricorn occurred in 1518.
We have had a suitably strange year — a watershed year in the history of civilization, with many unprecedented events still unfolding. And where exactly do we stand? I will catch you up on the events of the past week or so, leading into the Gemini eclipse of the Moon that took place early Monday morning.
---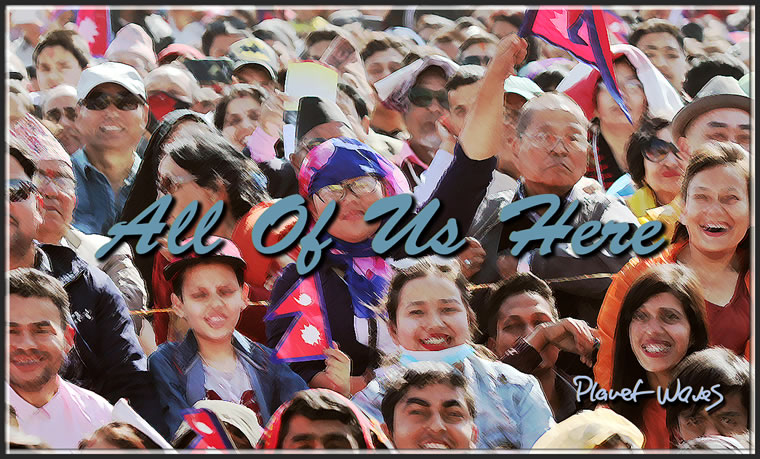 In honor of Jupiter and Saturn in Aquarius, the 2021 Planet Waves annual readings are called ALL OF US HERE. These are audio readings for all 12 Sun signs and rising signs.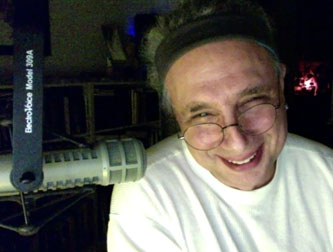 For the next few days, we will be offering all 12 signs of ALL OF US HERE for $88.These extended audio readings will synchronize you with the astrology of the forthcoming year.
They  include a video introduction wherein I describe the charts — done by Dec. 21, the day of the Jupiter-Saturn conjunction.
There is also a separate written reading called AN AQUARIAN ERA for $88, which covers Jupiter, Saturn and Pluto in Aquarius from 2021-2023 – this is available for pre-order for all 12 signs. It is your best introduction to Pluto in Aquarius (2023-2044).
---

Monthly Horoscopes and Publishing Schedule Notes
Your extended monthly horoscope for December is published below. We published your extended monthly horoscope for November on Thursday, Oct. 29. Please note: we normally publish the extended monthly horoscope after the Sun has entered a new sign.
---
Your monthly horoscope for December 2020
By Eric Francis Coppolino
---
---
---
---
---
---
Tailored for Virgo Sun and rising, this new audio reading by Eric Francis introduces you to your astrology through the autumn of 2021. We will take maximum advantage of the power you are drawing from the Earth signs at the time of your solar return: Jupiter, Saturn and Pluto in Capricorn, as well as Uranus in Taurus. This is a grand earth trine, and the thing to do is gather momentum in the direction you want to go, and then point yourself there. Eric describes the influence of Jupiter and Saturn ingressing Aquarius later this year. The reading looks closely at Chiron in Aries, accompanied by Mars retrograde in Aries — your most important relationship house. Now with full transcript. Order now for instant access. This reading is included with the Backstage Pass.
---
---
Notes to Myself is Ready | Astrology Studio for Libra
---
---
The Scorpio File: Astrology Studio 2020
What's in the Scorpio file? Does anyone really know? This year for your solar return, Mercury is retrograde in your sign. Adding to the mystery, Mars, your classical ruling planet, is retrograde in Aries, about to station direct. Then Jupiter forms a conjunction with Pluto, which takes the story to the level of your soul's mission on Earth. In this 76-minute astrology reading, Eric Francis unravels the secrets of your sign, and helps you guide yourself through this strange new time we are living in. Price is $44. Original music by Vision Quest. Get instant access here!
---
---