Dear Friend and Reader:
The Planet Waves April monthly horoscopes (part one) are ready, with magnificent illustrations by Lanvi Nguyen. We have (six of us) been working on these horoscopes and their presentation all week, and are happy to offer them to you. For this reason and no other, horoscopes are now exclusively subscriber content.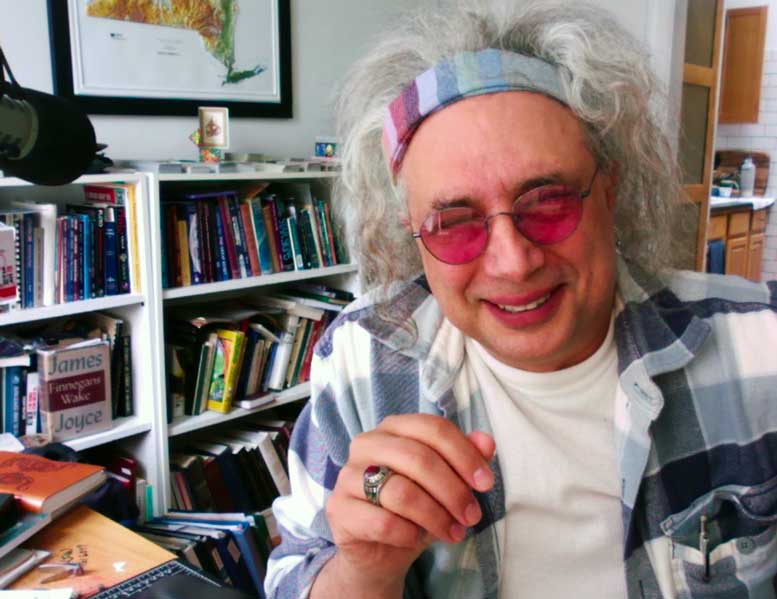 I am planning on writing an extended April Part Two edition for around Thursday, April 7, 2022. Look for the announcement.
You need to be logged in to Planet Waves to read them. Here is where to sign up for a basic membership. Those needing a discount coupon, please write to us.
Though all of these interpretations have something for everyone, I suggest at least reading your Sun sign and rising sign. If you do not know your rising sign, we will look it up for you if you provide us with your birth details including time. We can also provide you with a full set of your charts, signed by me.
Aspects Covered in April Part One
There is much astrology to cover this month. In the background of these readings is the final year of Pluto in Capricorn. Though much other astrology is jumping out into the front of awareness, Pluto's sign change is upon us, and this calls for special handling.
As for the foreground: I focus on the forthcoming Jupiter-Neptune conjunction (April 12), and the tension between that and the forthcoming Mars-Saturn conjunction (April 4). For several signs, I am tracking the Sun conjunct Chiron (April 1). I will focus Sun/Chiron in an article planned for the middle of next week. Look for other posts related to these events; we will send out email announcements for most of them.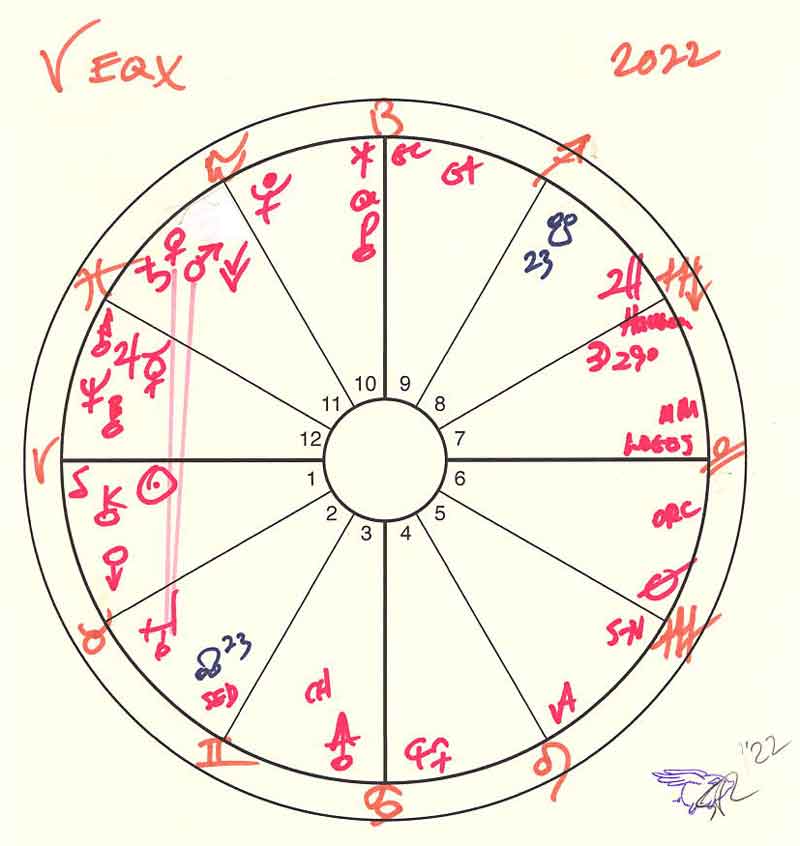 Today Pres. Biden will be speaking in Warsaw. Will he be a messenger of peace (Jupiter conjunct Neptune) or will he advocate for escalating the war (Mars conjunct Saturn)? I am planning special coverage on STARCAST on Friday.
I also plan to pick up the pace of STARCAST through the month of April. This feature is open to all readers regardless of subscriber status.
Now is a great time to be following astrology. While there is plenty of free pizza out there (370 million Google returns come back for "free horoscopes"), nobody does it like we do. I don't know about anyone else, but I would not put my peace of mind or spiritual growth in the hands of some random astrologer.
While as your astrologer, I am always looking out for you, I follow a "greatest good for all concerned" ethic in my work. I am interested only in clients and readers who care not just about themselves, but about their children, and all children, and the future of the world.
It is from this perspective and no other that I write to you — no matter what the topic.
Thank you for tuning in.
With love, and on behalf of the Planet Waves editors,