Personal note from Eric Francis, author of your Planet Waves horoscope and host of Planet Waves FM
Dear Capricorn Friend and Reader:
Welcome to your new monthly horoscope and resources page for 2022. We will maintain your monthly horoscopes in this area, and also provide you with additional resources.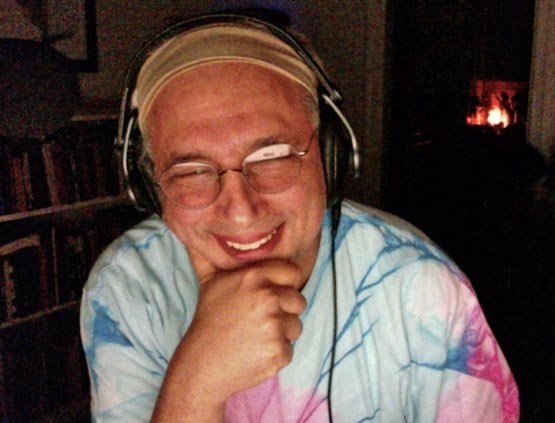 You are reading a subscriber page; click enough times and we will ask that you subscribe, to help us cover the costs of providing this information for you.
I do many kinds of readings, including those for Sun and rising signs. I also do custom Chart Keys readings and in-person consultations (or phone or Skype readings). Look around the website and you will see many more offerings — including my incredible library of articles.
I am also available as a consultant in other fields of life. My hybrid career — investigative reporter and astrologer — has taught me much about the world. When I do astrology, it's not from theory. I am working from an abundance of direct experience many places other astrologers never get to go.
Thanks for reading. If you need us, please reach out; we are alway happy to hear from our readers and listeners.
Below is the 2021 reading for your sign. This will give you an idea of the quality of my work. Thank you for your business and your trust.

---
CAPRICORN — Over the next few weeks, both Mercury and Venus will station direct in your sign. This may not get you out of any bog you're caught in overnight. But it will help, and I reckon relieve the source of invisible pressure you've been under. Then you can work your way forward, most probably with the sense that you are actually doing so. That said, it looks like you may be experiencing some kind of overwhelming sense of you-don't-know-what. It's not exactly anxiety. It's not exactly faith or revelation. It's more like standing next to a cliff and recognizing viscerally how close the edge is. That is a good place to be, because it's true: life is a journey along the seeming brink of nonexistence. The more consciously you can stay there, the better you will feel, and the less overwhelming the pressures of life will feel. The mundane world will seem like the sideshow that it is. The main event of your life is your relationship to your existence, and that's what you now have direct access to. Over the next few weeks as Mars makes its way into and through your sign, this sense of your own reality will provide the source of motivation. And that is what you need: drive power that you trust. However, for this particular part of the trip (through your mountainous personal terrain), proceed slowly, steadily and in low-gear. Take the turns gently, and make sure you signal before veering one way or the other. The usual rules of good driving apply — if you're drowsy, stop for the night or take a nap. Also, you might lose the GPS. It's better to get lost and find your way back than it is to listen to a digital voice from the sky. You have a real one whispering to you every day, all the time. 
---
Capricorn (Dec. 22-Jan. 20) — I'm not sure how you're responding to the abundance of astrology in your sign, though here's what I can tell you about it. The words "everything all at once" come to mind.  Venus is retrograde in Capricorn, and Mercury is soon to be. Then Mars arrives. Vesta and Juno, two of the most influential asteroids, are with you. And Pluto is in the last stages of its visit to your sign, with 2022 being the last full year of its presence. If I had to parse all of this out into one message, it would be: review. You don't need to go further back than 2008 for most purposes. Think of that time as "before" and today as "after." What territory have you covered? How does your life differ when you contrast those two timeframes — now, and 14 years ago? If I had to guess, I would say there is no comparison. You have gone through some fundamental deconstruction and reconstruction of who you are. It is fair to say, you have experienced a total transformation. Now is the time to conduct a thorough review, of a kind for which few people have time or inclination. We tend to stuff the past into the memory hole, and not look back on whatever happened. Yet I would call this essential to your future growth, progress and happiness. I know it's inconvenient, and there are some things you would rather not think about. Yet you need context; and context means having some sense of history. Your role is not to judge or to express your emotions but rather to work with the most rudimentary facts: people, places, things and geographic movements. That, in turn, will provide you with an outline to reconcile with your feelings. The idea of this exercise is to bring yourself fully up to date with your own progress.
---
Metamorphosis 2021 Autumn Reading for Capricorn
---
The Story of I AM – Your 2020 Autumn Reading for Capricorn
---
The Dharma – Your 2020 Spring Reading for Capricorn
---
---