If Your Birthday is Tuesday, March 10 | The Day of the Soul Searchers
Get instant access to the 2020 Pisces Astrology Studio | All Other Signs
You will now have a better sense of who you trust and can rely upon. This must be your first qualification before making, or receiving, a commitment from anyone. Many elements of your life are in transition. The thing they are in transition toward is more grounded, mutual forms of understanding and reliance. You need no rosy, romantic notions of relationship. If it's easy to set a time and place for dinner, that's a good indication of commitment. If everyone shows up, that's even better.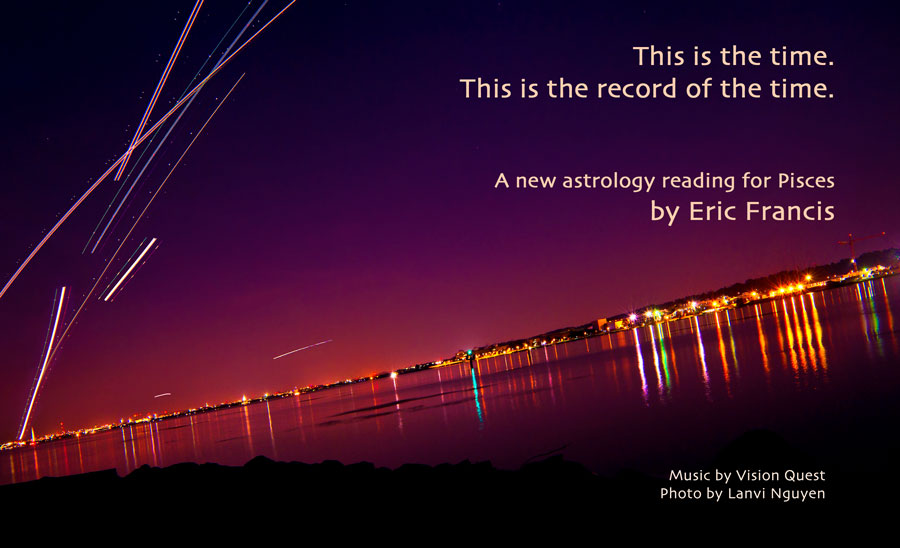 Astrology Studio for Pisces | A New Reading by Eric Francis
This is a momentous time in collective history, and a turning point in your life. As the year develops, most of the movement — including Pisces' ruling planet Jupiter, and the Jupiter-Saturn conjunction — will be pointing into Aquarius, the most sensitive and innermost angle of your chart. I also cover the retrogrades of Venus and Mars, and the forthcoming Jupiter-Pluto conjunction in your friendship sign Capricorn. Mostly, I help you orient on your profound journey, and offer guidance how to harmonize with the world at this unusual time. Get instant access to this reading.
Audio introduction to the RESPECT series of readings | LEARN MORE — PURCHASE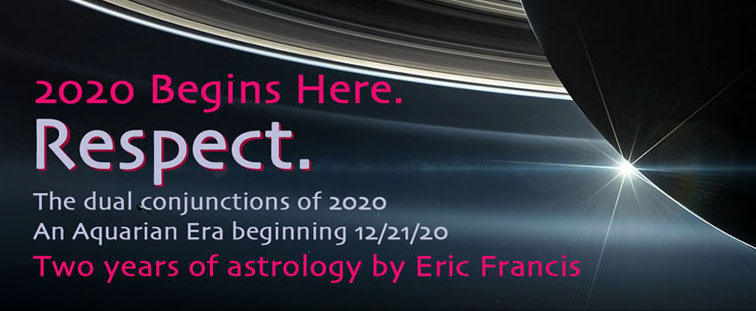 Check out this week's Monday Morning Horoscope — get access here.
Almanac: The Moon enters Libra today at 6:52 am EDT.
Mercury is now direct in late Aquarius. It will re-enter Pisces on Monday, March 16, at 3:42 am EDT.