Libra Moon Squares Capricorn Planets | March 11, 2020
Apologies for the spotty updates. I've been busy with the coronavirus tab, which you can see top left above. Please share that link! It's updated several times a day.
Today the Moon remains in Libra, and will make a series of squares to the Capricorn alignment. A "square" is a high-tension, 90-degree meeting.
The Moon has already squared Mars in Capricorn (note today's volatility in the stock market). Through Wednesday and overnight it will make additional squares to Pallas, Jupiter, Pluto and Jupiter. That's a lot of tension, which will give way to a new energetic quality when the Moon enters Scorpio at 5:28 am EST on Thursday.
If Your Birthday is Wednesday, March 11 | The Day of Progressive Intuition
Get instant access to the 2020 Pisces Astrology Studio | All Other Signs
We are told over and over through life that we must adjust ourselves for others. There is a limit to which this is possible, though when it is, there is usually a mutual meeting involved, where two people create some changes together and are both the better for it. Yet this is a rare condition, requiring sincerity and strength of character. Therefore, be wary of any relationship where you have to make any adjustment that another person is not willing to make in kind.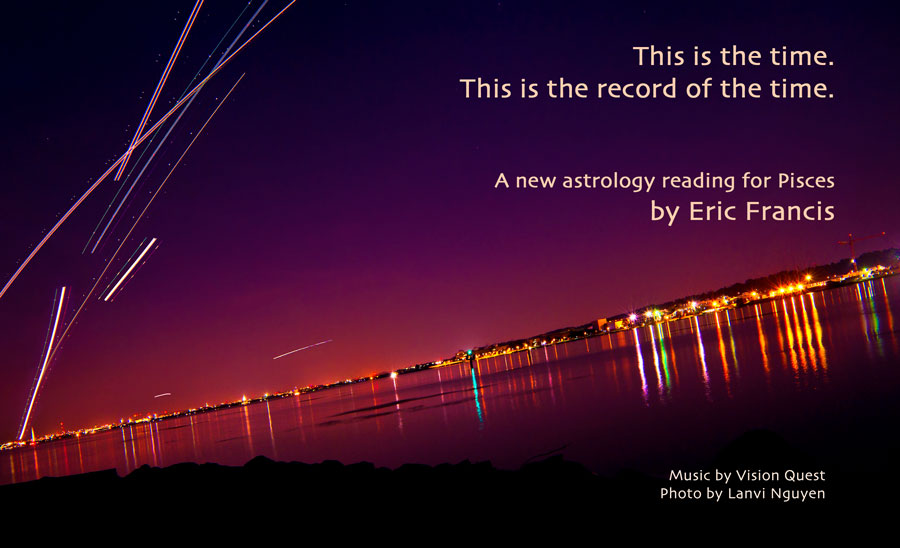 Astrology Studio for Pisces | A New Reading by Eric Francis
This is a momentous time in collective history, and a turning point in your life. As the year develops, most of the movement — including Pisces' ruling planet Jupiter, and the Jupiter-Saturn conjunction — will be pointing into Aquarius, the most sensitive and innermost angle of your chart. I also cover the retrogrades of Venus and Mars, and the forthcoming Jupiter-Pluto conjunction in your friendship sign Capricorn. Mostly, I help you orient on your profound journey, and offer guidance how to harmonize with the world at this unusual time. Get instant access to this reading.
Audio introduction to the RESPECT series of readings | LEARN MORE — PURCHASE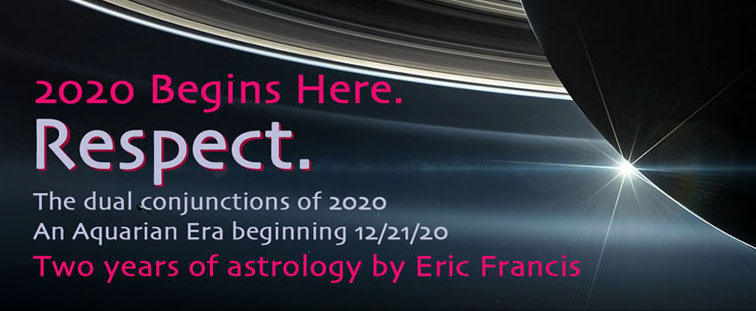 Check out this week's Monday Morning Horoscope — get access here.
Almanac: The Moon is in Libra and enters Scorpio on Thursday, March 12, at 5:28 am EDT.
The Sun forms a sextile to Jupiter today at 8:27 am EDT.
Mars conjoins the centaur Hylonome today at 9:09 am EDT. Hylonome is one of the few female centaurs. You can read more about her here.