We'll be keeping track of what we determine to be the most relevant updates on the coronavirus situation. New items will go at the top. If you have something to report — news, science news, or a check-in from your local area — please send to editors@planetwaves.net. Stay in touch and help us out by sharing this resource with others. This blog is published by Chiron Return, a 501(c)(3) nonprofit corporation, which is an affiliate of the Pacifica Radio Network.
Now on Planet Waves FM: Don't be afraid to care :: Two excellent interviews | added April 30
My guests tonight (both returning) are Christine Massey, who has run the Freedom of Information project associated with querying governments about having samples of the virus; and Bobbie Anne Cox, the New York attorney who has brought a lawsuit seeking to block New York's regulation allowing jailing people on suspicion of having a disease.
In case you missed them, Dr. Sam Bailey published a new interview with me earlier this week. And I have a new article also making the rounds about comments made to me by Robert F. Kennedy, Jr., the son of Sen. Robert F. Kennedy, and nephew of Pres. John F. Kennedy. After long avoiding the issue, Kennedy admitted that there exists a controversy over whenever SARS-CoV-2 exists. Thanks for tuning in.
---
Fauci says that "classical herd immunity" of 'covid' unlikely | added April 30
Speaking at an event hosted by the National Press Club on Friday, Dr. Anthony Fauci explained why he believes "we're not going to get classical herd immunity" with the pandemic.
Video Transcript: JEN JUDSON: Does the study published by the CDC on morbidity and mortality indicate the US has reached the herd immunity threshold? If not, when will we get there? Is that sooner or later than you expect?
ANTHONY FAUCI: Well, I recently wrote a paper a few weeks ago how the concept of how we classically think of herd immunity is likely unattainable in covid-19. So I think we have to realize that, because herd immunity was the examples that I gave on the slides a few minutes ago when I showed what happens, what we did with measles, what we did with polio.
---
New VAERS data shows 1.2 million adverse reactions to 'covid' shots | added April 30
The Centers for Disease Control and Prevention (CDC) today released new data showing a total of 1,247,131 reports of adverse events following covid-19 vaccines were submitted between Dec. 14, 2020, and April 22, 2022, to the Vaccine Adverse Event Reporting System (VAERS). VAERS is the primary government-funded system for reporting adverse vaccine reactions in the U.S.
The data included a total of 27,532 reports of deaths — an increase of 183 over the previous week — and 224,766 serious injuries, including deaths, during the same time period — up 1,930 compared with the previous week.
Excluding "foreign reports" to VAERS, 810,171 adverse events, including 12,672 deaths and 80,743 serious injuries, were reported in the U.S. between Dec. 14, 2020, and April 22, 2022.
---
Seventy-five percent of young adults believe U.S. is suffering from a mental health crisis | added April 30
A new survey released this week has concluded that nearly 75% of young adults across the country agree that "the United States has a mental health crisis."
The results, released by The Hill this week, were compiled by the Institute for Politics at Harvard Kennedy School. The survey found that only 6% of people who responded to the survey disagreed with "the idea that the U.S. is undergoing a mental health crisis."
The survey queried "more than 2,000 U.S. adults between the ages of 18 and 29 from March 15-20". 52% of young adults who responded reported "experiencing feelings of depression and hopelessness", while about 25% of respondents admitted to thinking about self-harm.
---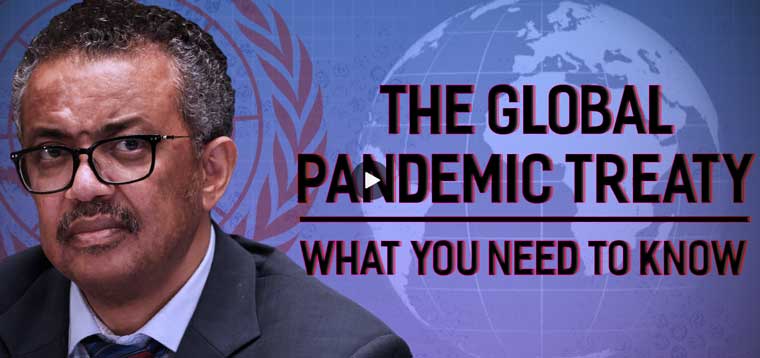 "The Global Pandemic Treaty" and what you need to know | added April 30
The World Health Organization has already begun drafting a global pandemic treaty on pandemic preparedness. What form will it take? What teeth will it have? How will it further the globalists in cementing the biosecurity grid into place?
James Corbett discusses all this and more – not to mention talks with OffG's own Kit Knightly – in the latest edition of the Corbett Report.
There's also valuable background on the WHO itself, the current Director-General Tedros Adhanom, the organization's role in the "swine flu" scam of 2009 and much, much more. A must watch.
---
China: Beijing residents must test 'covid' negative in order to enter public spaces | added April 30
Beijing residents must prove they are covid negative to enter public spaces in a major tightening of restrictions in the Chinese capital.
It is not clear how long the new measures will last, but the announcement comes as the city begins a five-day public holiday. Proof of a negative covid test will also be required to board public transport from 5 May.
China is battling a resurgence in covid cases. In contrast to many other countries, China is pursuing a zero-covid strategy with the aim of eradicating the virus from the country completely. But the measures, such as strict lockdowns, have led to rare shows of public anger against the authorities.
---
Upstate N.Y. 'covid' cases reported highest in the country | added April 30
Covid-19 rates continue to climb in the Capital Region, though the numbers are beginning to flatten out elsewhere in the state. The eight-county Capital Region as of Thursday had a seven-day average covid-19 rate of 44.8 cases per population of 100,000, up from about 40 per 100,000 two days earlier.
Rates in all eight counties are outpacing the statewide average of 34.5 infections per population of 100,000, according to the state Department of Health. Saratoga County's infection rate is currently the region's highest, with about 50 active cases per population of 100,000 as of Thursday, according to state data.
The numbers are also ticking up in Warren County where there is a seven-day average infection rate of 49.8 per 100,000 people. Despite the rising numbers, hospitalizations and deaths remain low. Of 12 deaths reported statewide, three deaths were in the Capital Region, two in Albany County and one in Greene County, state records show.
---
FBI may have conducted 3.4 million searches of Americans' electronic data without a warrant | added April 30
The Federal Bureau of Investigation may have conducted as many as 3.4 million searches of Americans' electronic data without a warrant last year.
The Wall Street Journal first cited the number Friday, saying it came from an annual report published by the Office of the Director of National Intelligence. The report doesn't allege that the FBI was illegally or improperly searching American data, but still could alarm members of Congress over privacy concerns.
The 3.4 million amount 'is certainly a large figure,' a senior FBI official said, according to the Journal. 'I am not going to pretend that it isn't.' Senior Biden administration officials told the paper that the actual number of searches is likely far lower. The officials explained that there are complexities in sorting American versus foreign individuals' data.
---
Canada adjusts 'covid' border restrictions for unvaxed and children | added April 30
Unvaccinated and partially vaccinated kids ages five to 11 will no longer need a covid-19 test to enter Canada. The federal government said on Friday that beginning on April 25 at 12:01 a.m. ET, children in that age group who are accompanied by a fully vaccinated parent, step parent, guardian or tutor will no longer be required to complete a pre-entry covid-19 test.
However, pre-entry tests will still be required for partially vaccinated or unvaccinated travellers ages 12 and older who are currently eligible to travel to Canada. Children under five years of age are not required to provide a covid-19 test result, the government added.
The easement of border rules comes after Ottawa decided to scrap pre-arrival covid-19 PCR testing requirements for fully vaccinated travellers at the end of February.
---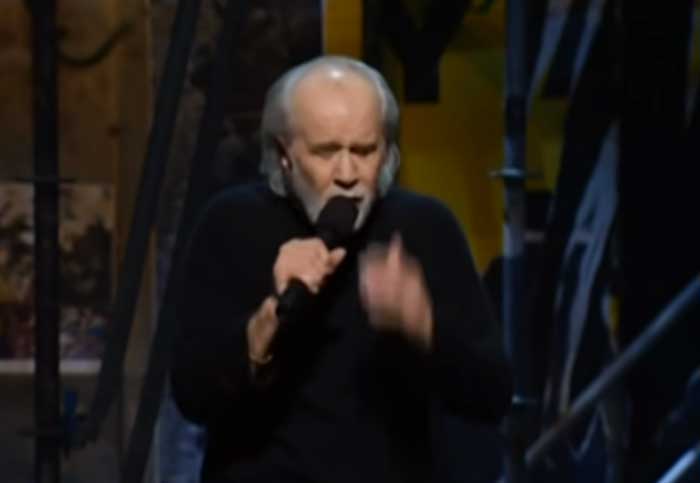 George Carlin circa 2001 | added April 30
A throwback from "Complaints and Grievances" – 2001. What would Carlin say today about the "pus cretin technocrats"?
Rest In Peace.
---
Two weeks to flatten the GDP? | added April 29
Editor's Note: For an article published by the U.S. Chamber of Commerce on understanding America's labor shortage, visit their website here. — mmd
What is it with these pundits and government spokespeople? Two years ago, they were wildly exaggerating virus threats, canceling and censoring people who pointed out contrary evidence. It was all about scaring people into compliance with a far-flung epidemiological experiment.
Now the tendency has swung the other way. No matter how bad the economic news is, the tendency is to downplay it, promise a turnaround soon, and otherwise claim that anyone who is worried is just being paranoid. We need only point to the claims from last fall that the inflation is merely "transitional." Sure enough, it is easily the number one issue.
Yesterday morning, it was the same. The GDP numbers reported a first-quarter shrinkage of 1.4% annualized and what do they tell us? This is just noise, not a signal. That was the main message from all media outlets.
---
Hundreds of CDC employees are unvaxed against 'covid', according to recent FOIA requests | added April 29
Nearly 400 employees at the U.S. Centers for Disease Control and Prevention (CDC) haven't received a covid-19 vaccine, according to data obtained exclusively by The Epoch Times.
A total of 382 workers at the CDC are unvaccinated, Roger Andoh, a Freedom of Information Act (FOIA) officer at the agency, told The Epoch Times. Another nine employees have just had one dose of the Pfizer or Moderna vaccines, meaning they also don't qualify as fully vaccinated per the CDC's guidelines. Collectively, the number is 3.2 percent of the CDC's workforce.
Andoh initially pointed to a statement from the government that contained data as of December 2021 and declined to fully answer The Epoch Times' FOIA request, which asked for more detailed figures that were current as of March 15. "Please note that this is the most recent and most complete data available and some data elements that you requested are not available," Andoh said initially.
---
China: 'covid' nucleic test database reunites estranged son after eight years | added April 29
A migrant worker in central China has been reunited with his estranged son after eight years, thanks to the help of a coronavirus nucleic acid test checking system.
The father, surnamed Zhang, is from a village in Luohe, Henan province, central China, said his son had been missing after an argument with him and his wife, who were angry at him for his addiction to online games, the Dahe News reported.
The junior Zhang, 33 years this year, is the only child of his parents. He had severed ties with all his family members since leaving home. The senior Zhang reported his son as missing to the police and spent months searching for him in internet bars and small restaurants where the son had worked but could not locate him.
---
Novak Djokovic to defend Wimbledon title after organizers drop 'covid' vax mandate | added April 29
Novak Djokovic will be allowed to defend his Wimbledon title after organisers at the All England Club said players will not need to be vaccinated against covid-19 in order to compete at the tournament.
Djokovic was barred from playing at the Australian Open in January because of his unvaccinated status, which also prevented him from playing tournaments in the United States last month. But All England Club CEO Sally Bolton announced that unvaccinated players can compete at Wimbledon, and they will not need to quarantine on arrival ahead of the tournament, which begins June 27.
"The requirements set up do not include mandatory vaccination," Bolton said at a news conference on Tuesday. "It will not be a condition of entry for the championships this year."
---
South Africa reports it maybe on the brink of a 'fifth covid' wave | added April 29
South Africa may be entering a fifth covid-19 wave earlier than expected after a sustained rise in infections over the past 14 days seemingly driven by the BA.4 and BA.5 omicron sub-variants, health officials and scientists have said.
The country, which has recorded the most coronavirus cases and deaths on the entire African continent, only exited a fourth wave at the beginning of this year. Authorities had predicted a fifth wave could begin in May or June, early in the southern hemisphere winter.
Health Minister Joe Phaahla told a press briefing on Friday that although hospitalisations were picking up, there had been no dramatic change in admissions to intensive care units or deaths so far. He added that at this stage, health authorities had not been alerted to any new variant, other than changes to the dominant omicron variant that first emerged in South Africa and Botswana in November, before sweeping around the world.
---
House panel documents reveal Trump administration revoked CDC 'covid' guidelines for faith-based communities over religious liberty concerns | added April 29
The House subcommittee investigating the U.S. coronavirus response released new evidence on Friday detailing how Trump administration officials involved themselves in covid-19 guidance from the Centers for Disease Control and Prevention (CDC) related to faith-based communities.
The CDC had sent guidance for faith-based communities to the White House in May 2020. In an email exchange shared by the subcommittee, administration officials, including then-White House adviser Kellyanne Conway, discussed the proposal with officials offering edits. Then-Administrator of the White House Office of Information and Regulatory Affairs, Paul Ray, wrote in part of the email exchange, "the new CDC draft includes a significant amount of new content, much of which seems to raise religious liberty concerns.
In the attached, I have proposed several passages for deletion to address those concerns … If these edits are acceptable to you all, we could tell CDC, as early in the morning as possible, that they are free to publish contingent on striking the offensive passages."
---
NYC school pediatrician with 9-5 job faked being a 'covid' front line doctor | added April 29
A New York City pediatrician spent the covid-19 pandemic complaining online about her grueling 12-hour days in full PPE on the frontlines — only to be revealed as a school doctor with a plum 9-to-5 job, according to an explosive report.
Dr. Risa Hoshino had emerged as one of the preeminent physician influencers at the height of the pandemic, created a reputation for herself online as an expert in treating children with covid-19 and long covid symptoms, according to Substack blogger Sarah Beth Burwick.
But according to the report, Hoshino has been misrepresenting her job and exaggerating about working long hours in the hospital and saving coronavirus-stricken children.
---
Artificial sweeteners linked to liver disease, according to studies | added April 29
Your liver is a major organ for detoxification, responsible for more than 500 functions in your body. It's via your liver that nutrients, medications and toxins are processed and, if necessary, sent back into your bloodstream to be eliminated by your bowel and kidneys.
During phase II detoxification, your liver can even process toxins into less harmful substances that your body can get rid of more easily.
In research presented at the American Society for Biochemistry and Molecular Biology's annual meeting in April, in Philadelphia, however, it was revealed that artificial sweeteners — specifically acesulfame potassium and sucralose — may interfere with your liver's delicate detoxification process.
---
Fifteen year old Latin School student commits suicide due to excessive bullying over 'covid' vax status, according to lawsuit | added April 29
A 15-year-old student at the Latin School of Chicago was "tormented on a regular basis" by students at the prestigious school until he died by suicide in January, a lawsuit filed Monday alleges.
The suit, filed by the boy's parents, Robert and Rosellene Bronstein, accuses administrators at the school of "willful failure" to do anything about the bullying, even though they received numerous complaints from the boy and his family. The complaint, filed in Cook County, names the school, a number of employees and parents of the alleged bullies.
Latin, a top-ranked school that charges more than $40,000 per year in tuition, includes former first lady Nancy Reagan, former U.S. Supreme Court Justice John Marshall Harlan II and other well-known public figures as alums.
---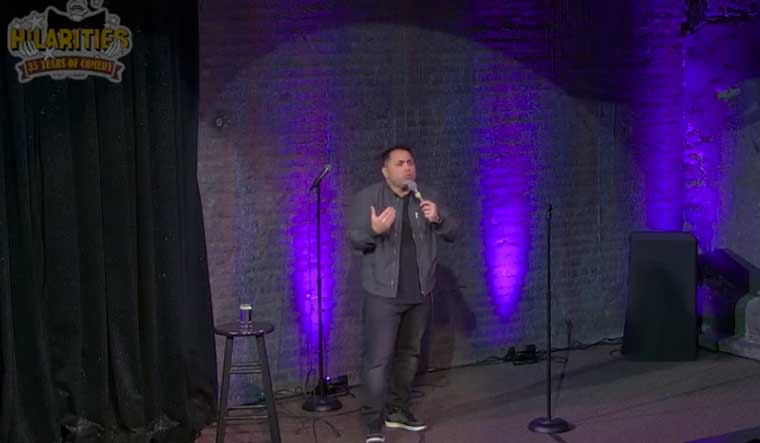 Sneezing and driving solo with a mask | added April 29
Believe it or not, it's still normal and natural to sneeze and clear your throat. But, driving solo in a car with your mask on?
---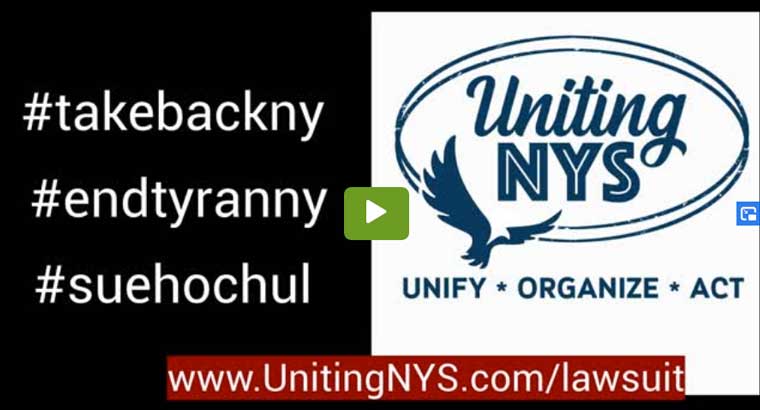 Uniting NYS for medical freedom launches commercial on suing N.Y. Governor Kathy Hochul over illegal regulation | added April 28
Editor's Note: To learn more about the organization and how to get involved, visit the Uniting NYS website. —mmd
We are fighting, not just for New Yorkers, but for ALL Americans. If Quarantine Facilities can happen in New York, they can happen everywhere. If we win this lawsuit, citizens across the United States will win.
The citizens' group, Uniting NYS, has teamed up with a group of NYS Legislators, and together they are suing New York Governor Kathy Hochul, DOH Commissioner Bassett, the Department of Health, and the Public Health & Health Planning Council over their illegal forced "Isolation and Quarantine" regulation.
Uniting NYS is proud to be standing together with Senator George Borrello, Assemblyman Mike Lawler, and Assemblyman Chris Tague in their pursuit of justice. These legislators are true leaders. A brilliant Amicus Brief has been filed by Assemblymen Andy Goodell, Joe Giglio, and Minority Leader Will Barclay in support of this historic lawsuit against the Governor.
---
Moderna seeks "emergency use authorization" to inoculate children six months through five years of age against 'covid' | added April 28
Moderna is seeking emergency use authorization from the US Food and Drug Administration for its covid-19 vaccine for children 6 months through 5 years of age, the company said Thursday.
"We believe mRNA-1273 will be able to safely protect these children against SARS-CoV-2, which is so important in our continued fight against covid-19, and will be especially welcomed by parents and caregivers," Stéphane Bancel, chief executive officer of Moderna, said in a news release.
In late March, Moderna announced results of a clinical trial that included 2,500 children ages 6 months through 24 months and 4,200 children ages 2 through 5. The company said that two 25-microgram doses of its vaccine led to a similar immune response in young children as two 100-microgram doses for adults ages 18 to 25. And it said this should predict protection from covid-19 and severe covid-19 down to 6 months of age.
---
Denmark becomes first country to end mass 'covid' vax program for "the season" | added April 28
Denmark has become the first country to halt its covid vaccination program, saying it is doing so because the virus is now under control. "Spring has arrived, vaccine coverage in the Danish population is high, and the epidemic has reversed," the Danish Health Authority said in a statement Wednesday.
"Therefore, the National Board of Health is now ending the broad vaccination efforts against covid-19 for this season," it said. People will not be invited for vaccines from May 15, it said, although everyone will be able to finish their course of vaccination.
Denmark's covid vaccination campaign began soon after Christmas in 2020. Some 4.8 million citizens have been vaccinated, the health authority said, with over 3.6 million people receiving a booster shot.
---
San Diego County Health and Human Services Agency switches to state run 'covid' collection data | added April 28
To align itself with the state, the County Health and Human Services Agency is now using the California Immunization Registry (CAIR2) to record the number of San Diegans who have received covid-19 and other recommended vaccines. The switch occurred April 25 and was required by the California Department of Public Health so that most health care systems across the state are using the same software to record covid-19 vaccinations and all other vaccines administered locally.
CAIR2 is also secure and confidential. The system ensures that immunization data is accurate and complete and allows for immunizations records to be portable and follow patients as they change providers or move from one county or city to another.
The transition to CAIR2 resulted in minor changes in vaccination data in several categories, including age, gender and ethnic breakdowns, as well as the number of people vaccinated in different cities and ZIP codes.
---
SAG-AFTRA members to rally against unlawful 'covid' vax mandates | added April 28
A group of SAG-AFTRA members opposed to the film and TV industry's vaccination mandate say they will stage a protest Thursday outside the union's headquarters in Los Angeles. Oscar-nominated actress Sally Kirkland, a former Screen Actors Guild national board member, will be one of the speakers. As covid restrictions are being lifted nationwide, the protesters say it's time for Hollywood to scrap the mandate.
The film and TV industry's covid-19 safety protocols, which include a narrowly defined "Mandatory Vaccination" provision, are set to expire Saturday but could be extended, as they have been several times since the protocols were first issued in September 2020, enabling jobs and productions to rebound during the darkest days of the pandemic.
After vaccines became widely available, the protocols were amended last July to give producers "the option to implement mandatory vaccination policies for casts and crew in Zone A on a production-by-production basis." Zone A, where unmasked actors work, is the most restrictive of the protocol's safe work zones on sets
---
Fauci clarifies pandemic is "not over" after saying we "are out of the pandemic" | added April 28
Dr. Anthony S. Fauci, the government's top infectious disease expert, said on Wednesday that the pandemic was not yet over, after telling the "PBS NewsHour" on Tuesday that the United States was "out of the pandemic phase." He offered clarification on NPR's "1A" on Wednesday, saying: "I want to clarify one thing. I probably should have said the acute component of the pandemic phase. And I understand how that can lead to some misinterpretation."
In comments to PBS and The Washington Post this week, Dr. Fauci had said that the country had entered a new phase of the pandemic, because daily counts of confirmed new cases, hospitalizations and deaths were far lower than during the Omicron surge over the winter.
On "PBS NewsHour," Dr. Fauci noted that "we don't have 900,000 new infections a day and tens and tens and tens of thousands of hospitalizations and thousands of deaths." And he told The Washington Post on Wednesday, "We're really in a transitional phase, from a deceleration of the numbers into hopefully a more controlled phase and endemicity."
---
Taiwan faces worst 'covid' outbreak since start of pandemic | added April 28
TAIPEI, Taiwan (AP) — Taiwan, which had been living mostly free of covid-19, is now facing its worst outbreak since the beginning of the pandemic with over 11,000 new cases reported Thursday.
Cases have been on the upswing since late March. In April, the island's central authorities announced that they would no longer maintain a "zero-covid" policy like the Chinese government's in which they would centrally quarantine positive cases. Instead, the government is asking people to quarantine at home if they test positive, unless they show moderate to severe symptoms.
Chen Shih-chung, the island's health minister, announced Thursday they had found 11,353 new cases, along with two deaths. During the daily press briefing held by the Central Epidemic Command Center, he said 99.7% of the cases in the current outbreak either had no symptoms or had mild symptoms.
---
MD board-certified physician states unprecedented side effects of 'covid' vax on pregnancy | added April 28
Dr. James Thorp is an extensively published 68-year-old physician MD board-certified in obstetrics and gynecology, as well as maternal-fetal medicine, who has practiced obstetrics for over 42 years.
Thorp told The Epoch Times that he sees 6,000–7,000 high-risk pregnant patients a year and has seen many complications among them due to the covid vaccines. "I've seen many, many, many complications in pregnant women, in moms and in fetuses, in children, offspring," Thorp said, "fetal death, miscarriage, death of the fetus inside the mom.
"What I've seen in the last two years is unprecedented," Thorp asserted. Thorp explained that although he has seen an increase in fetal death and adverse pregnancy outcomes associated with the covid-19 vaccination, attempts to quantify this effect are hampered by the imposition of gag orders on physicians and nurses that were imposed in September 2021, as reviewed in the publication entitled "Patient Betrayal: The Corruption of Healthcare, Informed Consent and the Physician-Patient Relationship."
---
Lawmakers push FDA approval on injecting children with more 'covid' shots | added April 28
The House Select Subcommittee on Coronavirus Crisis on Tuesday asked the U.S. Food and Drug Administration (FDA) for a status update on covid-19 vaccines for children under 5.
In a letter to FDA Commissioner Dr. Robert Califf requesting a staff briefing, committee members said "millions of young children still remain unprotected because no vaccine has yet been authorized" for this age group. A top FDA official ​​on Tuesday told The New York Times the agency has not cleared a covid-19 vaccine for the youngest age group because Pfizer and Moderna have not finished their applications for authorization.
The agency said last week it is considering holding off on reviewing Moderna's request to authorize its covid-19 vaccine for children under 5 until it has data from Pfizer and BioNTech on their vaccine for children, pushing the earliest possible authorization of a vaccine from May to June.
---
Johnny Depp pranked with poo | added April 28
I think we can all admit this 'covid' crisis has also been a big turd, ya heard? It smells of erupted corruption…
---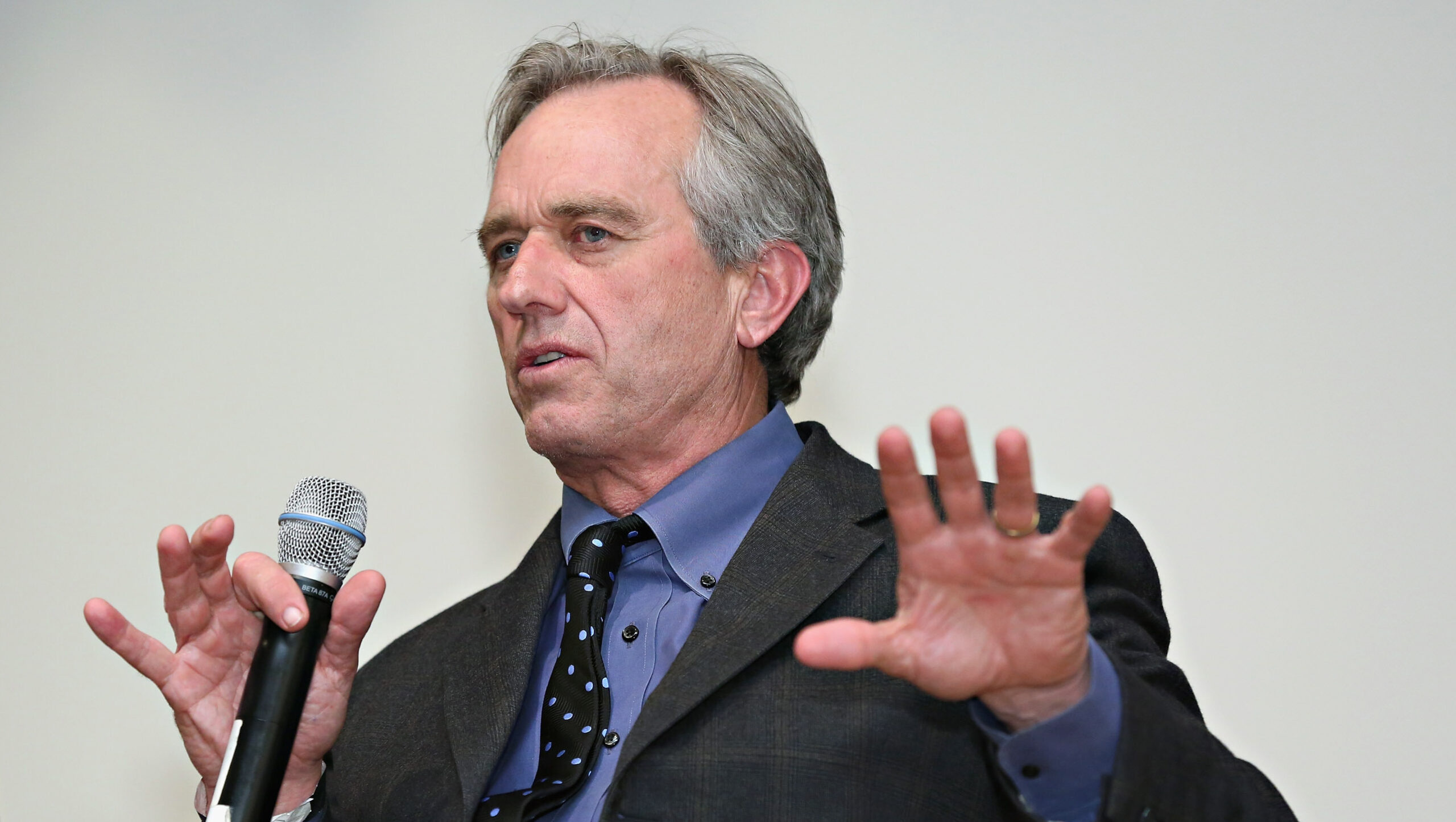 [
See transcript
of my interchange with RFK, or
hear audio
]
For the first time, RFK Jr. acknowledges controversy over SARS-Cov 2 existence | added April 27
GREENWICH, CT — Robert F. Kennedy, Jr. has acknowledged the controversy within his own community over whether SARS-CoV-2 physically exists, and whether any viruses exist, or make people sick. He made the comments at a fundraising event here earlier this week.
Kennedy said that the issue erupts regularly on the email discussion list of Children's Health Defense (CHD), the vaccine safety and education organization that he founded in 2016.
"On our list, there's a number of people who make those kinds of arguments" about how viruses allegedly don't exist, Kennedy said in his remarks. "And other people on the list server, and these are all very brilliant people, ridicule them and dismiss them, and have them produce a lot of evidence."
---
April 19-25 (part 1): In memory of those who "died suddenly" | added April 27
Four performers, two teachers, three policemen (and a jailer), two teenagers mysteriously drowned, and a sixth bodybuilder has "died suddenly" this year, among all too many others
NYC health employees mourn Jamaican American Gary Henry, 55, April 20, 2022. Friends and colleagues at New York City's Department of Health and Mental Hygiene (DOHMH) have expressed deep sorrow on the sudden passing of beloved Jamaican American manager Gary Henry, who died suddenly on March 25.
Relatives said Henry, a manager in the Disease Intervention and Case Management (DICM) Unit in the Bureau of Tuberculosis Control (BTBC), was "barely 55 years old, when on March 25, 2022, on his way home to take care of his first love, our mother, he passed out in the parking lot of his work site. "His entire family remains in shock that their baby brother has gone home to glory so soon."
---
Japan reports first case of "mysterious liver disease" in children | added April 27
Japan has detected its first probable case of a mysterious liver disease that has so far affected over 170 children, largely in Britain, as health experts explore its possible links to covid-19.
Japan's Health Ministry said Tuesday that a child had been hospitalized with an unidentified type of severe acute hepatitis — or liver inflammation — in what is thought to be the first reported case in Asia.
As of April 23, at least 169 cases of the disease have been detected in 11 countries globally, according to the World Health Organization. The vast majority of those have been in the U.K. (114), followed by Spain (13), Israel (12) and the U.S. (9). The addition of Japan marks the 12th country to identify a case.
---
Health officials report more children's liver disease cases across U.S. and Europe | added April 27
Editor's note: Dr. Mercola has recently posted an article as well questioning the effects of 'covid' shots on the liver. The liver is the master organ of the body responsible for protecting the brain from poisons, among many other functions. In today's world, it is safe to say it works overtime. Please visit Medical Medium, Anthony William's website to learn more about the importance of taking care of the liver. — mmd
[April 19, 2022] LONDON (AP) — Health officials say they have detected more cases of a mysterious liver disease in children that was first identified in Britain, with new infections spreading to Europe and the U.S.
Last week, British officials reported 74 cases of hepatitis, or liver inflammation, found in children since January. The usual viruses that cause infectious hepatitis were not seen in the cases, and scientists and doctors are considering other possible sources, including covid-19, other viruses and environmental factors.
In a statement on Tuesday, the European Centre for Disease Prevention and Control said additional cases of hepatitis had been identified in Denmark, Ireland, the Netherlands and Spain, without specifying exactly how many cases were found. It said U.S. officials spotted nine cases of acute hepatitis in Alabama in children aged 1 to 6.
---
FDA delays approval for 'covid' shots in children under five years old, citing incomplete data | added April 27
The Food and Drug Administration has not yet cleared a coronavirus vaccine for children under 5 because the vaccine manufacturers have not finished their applications for authorization to distribute doses, a top official at the agency suggested on Tuesday.
The official — Dr. Peter Marks, who oversees vaccine regulation for the F.D.A. — said the agency will release a schedule this week for outside expert review of vaccines for the nation's 18 million children younger than 5. That is the only age group still not eligible for coronavirus vaccination.
Despite growing pressure, including from Congress, the F.D.A. might not rule on whether to authorize a pediatric vaccine dose for that group until June, administration officials have said.
---
CDC reports more than half of Americans have been infected with 'covid', numbers higher in children | added April 27
Most people in the United States, including most children, have now been infected with the coronavirus, according to a new study from the Centers for Disease Control and Prevention.
At a briefing for reporters on Tuesday, the CDC's Dr. Kristie Clarke said so many people caught omicron over the winter that almost 60% of everyone in the U.S. now have antibodies to the virus in their blood. That number is even higher for children — almost 75% of children 11 and younger have antibodies to the virus.
Clarke said the finding means many people have at least some immunity to the virus. But CDC officials stressed that people should still get vaccinated, because vaccination provides the strongest, broadest protection against getting seriously ill. Immunity provided by previous infection may or may not be as protective against severe disease.
---
Asymptomatic Vice President Kamala Harris tests positive for 'covid' again, abiding by CDC guidelines and taking anti-viral pills | added April 27
Vice President Kamala Harris tested positive for covid-19 on Tuesday after returning from a weeklong trip to California. "Today I tested positive for covid-19. I have no symptoms, and I will continue to isolate and follow CDC guidelines. I'm grateful to be both vaccinated and boosted," Harris tweeted Tuesday afternoon.
Kirsten Allen, the vice president's press secretary, said in an earlier statement that Harris tested positive for covid-19 on rapid and PCR tests. Harris "will isolate and continue to work from the vice president's residence," Allen said.
"She has not been a close contact to the President or First Lady due to their respective recent travel schedules. She will follow CDC guidelines and the advice of her physicians. The Vice President will return to the White House when she tests negative," she added.
---
Federal prosecutions for corporate criminals reached record low in 2021, shows report | added April 27
Despite the Biden administration's pledges to be tougher on corporate crime than its business-friendly predecessor, a new report published Monday shows that corporate prosecutions reached a record low in 2021, continuing a decline that accelerated under former President Donald Trump.
Citing data from the U.S. Sentencing Commission and the Corporate Prosecution Registry, the consumer advocacy group Public Citizen notes in its analysis that just 90 corporations either pleaded guilty or were found guilty of federal crimes last year even as the Department of Justice (DOJ) — led by Attorney General Merrick Garland — announced policies aimed at strengthening enforcement efforts against white-collar offenses.
The previous record low was 94 corporate prosecutions in 2020, down from a peak of 296 in 2000. "The Biden DOJ's policy changes away from Trump's soft-on-corporate-crime approach suggest enforcement against corporate lawbreakers should be ramping up, but the numbers for 2021 don't reflect those changes," Rick Claypool, a research director for Public Citizen and author of the new report, said in a statement.
---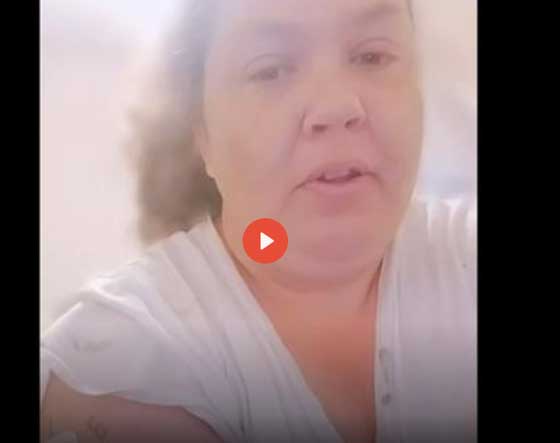 Woman who used to ridicule "allergic reactions" to 'covid' vax ends up in hospital after Moderna shot | added April 27
Elizabeth used to make fun of people who had "allergic reactions" to vaccines — until she herself ended in the hospital due to adverse reactions from the covid jab. She recounts her frightening experience in the hospital in the video above. She was vaccinated with the Moderna 'covid' shot on August 27, 2021. On September 14, 2021 she ended up in the hospital.
---
The psychology of mass manipulation: six lessons from a propaganda master | added April 27
Edward L. Bernays was an American business consultant who is widely recognized as the father of public relations. Bernays was one of the men responsible for "selling" World War 1 to the American public by branding it as a war that was necessary to "make the world safe for democracy".
During the 1920s, Bernays consulted for a number of major corporations, helping to boost their business through expertly crafted marketing campaigns aimed at influencing public opinion.
In 1928, Edward Bernays published his famous book, Propaganda, in which he outlined the theories behind his successful "public relations" endeavours. The book provides insights into the phenomenon of crowd psychology and outlines effective methods for manipulating people's habits and opinions.
---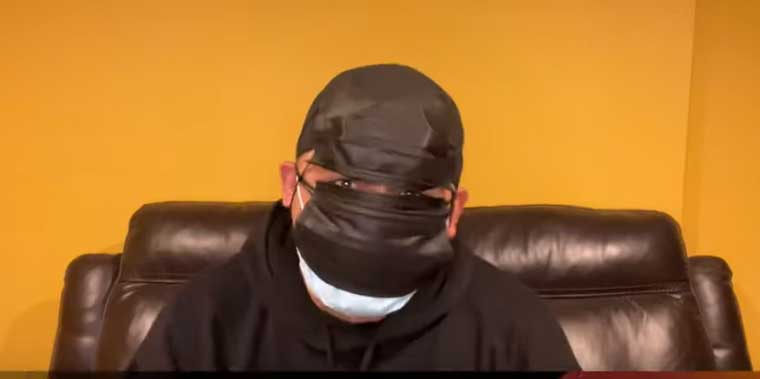 To wear a mask or not to wear mask? The confusion continues | added April 27
The masquerade continues, but let's remember to keep using common sense regardless of whether mandates are absolutely ridiculous.
---
Dr. Sam Bailey interviews Eric Coppolino on the 'covid' chronology project | added April 26
Recently, I have been fortunate to have connected with the inspiring Eric Coppolino, who is based in New York State. Eric has an incredible history of exposing scientific fraud and environmental pollution cover-ups. He was one of the first to start investigating the covid-19 scam and is putting something big together to help all of us who are questioning the narrative.
---
Beijing enforces strict lockdowns and mandatory 'covid' testing for millions | added April 26
BEIJING (AP) — Workers put up fencing and police restricted who could leave a locked-down area in Beijing on Tuesday as authorities in the Chinese capital stepped up efforts to prevent a major covid-19 outbreak like the one that has all but shut down the city of Shanghai.
People lined up for throat swabs across much of Beijing as mass testing was expanded to 11 of the city's 16 districts. Another 22 cases were found in the last 24 hours, Beijing health officials said at a late afternoon news conference, bringing the total to 92 since the outbreak was discovered five days ago.
That is tiny in comparison to Shanghai, where the number of cases has topped 500,000 and at least 190 people have died. No deaths have been reported from the still-nascent outbreak in Beijing. An initial announcement of testing in one Beijing district had sparked panic buying in the city of 21 million on Monday, but the situation appeared to calm on Tuesday even as testing was expanded.
---
A Queens, N.Y. 'covid' vax center diluted Pfizer vials to allocate more doses | added April 26
A Queens covid-19 site systematically diluted vials of the life-saving Pfizer vaccine in order to dole out more doses, according to a new lawsuit filed by an employee claiming he was pushed out of the company after he started asking questions.
Jamie Zheng says Centers Urgent Care, the operator of the vaccine distribution site at Korean Community Services in Bayside, fired him after he learned of a policy to dilute the doses beyond the CDC's recommendation. "It makes me feel guilty," said Zheng, 33, who ran the site from March to July of last year.
"Just thinking about the people waiting on line, mostly the Asian community. They were so excited. They want to get protected but in reality they're getting a compromised dose." The CDC tells providers to mix a vial of Pfizer's vaccine with 1.8 mL of a saline-based solution for adults. The lawsuit alleges Centers Urgent Care instructed distributors to mix with 1.9 mL, which allowed the company to squeeze seven shots out of each vial as opposed to six, the lawsuit claims.
---
Princess cruise ship docks with over a hundred cases of  'covid' | added April 26
For the third time this year, the same Princess Cruise Lines ship has docked in California with passengers who tested positive for covid-19. The Ruby Princess arrived in San Francisco on April 11 after a trip to Hawaii in which 143 passengers on board testing positive with the virus, the city's health department told CBS MoneyWatch.
More than 70 people were found to have covid-19 in March while on the same ship after it returned from a 15-day cruise to the Panama Canal. In January, 12 passengers arriving in San Francisco following a 10-day Mexico cruise on the Ruby Princess were found to have covid-19 after being randomly tested for the virus.
Passengers on the Hawaii cruise told the San Jose Mercury News that they noticed signs of an outbreak almost immediately.
Ruby Princess cruise ship docked in San Francisco with 143 cases of covid-19. "It was quite clear that there were a large percentage of passengers that were sick, but unless you self-reported, you were free to keep going and infect other passengers," California resident Ted Vomacka told the Mercury News.
---
Elon Musk acquires Twitter for $44 billion in effort to uphold free speech | added April 26
Elon Musk has struck a deal to buy Twitter with a promise to reduce censorship on the platform, raising questions about what his approach will mean for the "digital town square". Human rights groups have raised concerns that a lack of moderation could lead to a rise in hate speech.
Many Twitter users are also asking whether this means accounts suspended by the company will be allowed back. The most high-profile person to have been suspended was Donald Trump. After the news of the deal was announced, human rights groups raised concerns about hate speech on Twitter and the power it would give Mr Musk, who is a self-described "free speech absolutist".
He has been vocal in his criticism of the platform's policies on moderating content, arguing that Twitter needs to be a genuine forum for free speech. In a statement after striking the deal he described free speech as "the bedrock of a functioning democracy".
---
Pfizer's blood pressure medication creeps into U.S. recall for high levels of cancer-causing nitrosamines | added April 26
After high levels of potential carcinogens forced Pfizer to pull multiple products in Canada, the company's recall saga has reached the U.S. Pfizer is recalling five lots of Accupril tablets, also known as quinapril HCL, after testing flagged levels of a nitrosamine—N nitroso-quinapril—above acceptable daily limits.
Nitrosamines are ubiquitous, popping up in water and foods like cured and grilled meats, plus dairy products and vegetables. Everyone is exposed to nitrosamines in some capacity, and the risk of cancer only follows high-level exposure over a long stretch of time.
Accupril is approved for hypertension to lower blood pressure. It's also cleared to manage heart failure as an add-on therapy to meds like diuretics or digitalis, Pfizer said. As of Friday, Pfizer said it hadn't received any safety reports linked to the recalled drugs. The company touted Accupril's more than 30-year safety track record, adding it believes the benefits of the med outweigh the risks based on current data.
---
A surge of women shedding entire uterine lining at once found in recent scientific study | added April 26
Three members of the Children's Health Defense team — Brian Hooker, Ph.D., chief scientific officer, Sue Peters, Ph.D., senior research fellow and Heather Ray, scientific administrator — conducted research for a paper published April 21 in the Gazette of Medical Sciences.
Hooker, Peters and Ray worked with My Cycle Story, a multidisciplinary, collaborative research project involving 13 scientists and physicians, on a survey that found an increase in 2021 in reports of "decidual cast shedding."
Decidual cast shedding refers to a condition where the entire lining of the uterus is passed at once. A decidual cast may occur when a cessation of progesterone levels results in the loss of support for the decidualized endometrial lining. This causes a synchronized detachment of the entire lining, which then passes through the cervix and vagina.
---
Five signs politicians and the corporate press are creating a "food shortage" panic | added April 26
It's no secret that, according to politicians and the corporate press, "food shortages" and a "food supply crises" have been on the way for a while now. They have been regularly predicted for several years.
What's really strange is that despite its near-constant incipience, the food shortage never seems to actually arrive and is always blamed on something new. As long ago as 2012, "scientists" were predicting that climate change and a lack of clean water would create "food shortages" that would "turn the world vegetarian by 2050".
In 2019, UN "experts" warned that "climate change was threatening the world's food supply". Later the same year, the UK was warned that they could expect a food shortage as a result of "post-Brexit chaos". By early March 2020 supermarkets were already "warning" that the government had been too slow to act on the coronavirus outbreak, and they might run out of food. (They never actually did).
---
Long 'covid' symptoms linked to suppressed immune systems | added April 26
A possible contributor of long covid -19 may actually be an abnormally suppressed immune system, and not a hyperactive one, according to a UCLA- led research group. The study, recently published in the peer-reviewed journal Clinical Infectious Diseases.
It contradicts what scientists previously believed, which was that an overactive immune response to SARS-CoV-2, often referred to as a "cytokine storm," was the root cause of the perplexing syndrome. Health experts told Fox News this "cytokine storm" is an over-reactive inflammatory response in the infected person that can potentially cause damage to lungs and other organs, possibly creating severe illness or even death.
Long covid, which occurs in a subset of patients recovering from covid-19, is a syndrome where a multitude of symptoms including shortness of breath, muscle aches, fatigue, vocal fatigue, and brain fog persists for several months after the acute infection stage, health experts explained to Fox News.
---
The metaverse: this changes everything | added April 26
A metaverse company is developing a way for people to talk to their loved ones even after they die and all it requires is massive amounts of your personal data.
---
This week in the "new normal" #28 | added April 25
1. The French "Election"
The new season of "Presidential Election" has just kicked off, and they are already repeating plot points from the American version.
We have the "centrist" establishment figure taking on the "far-right nationalist". We had a "leftist firebrand" too, but as usual, he lost on the preliminary rounds after getting just enough mainstream air time to pretend real change was possible.
Blah, blah, blah. Whatever. Macron will "win", or maybe – maybe – Le Pen will "win". Either way, there will be no democracy and no real "election". Let's have a little reality check on Emmanuel Macron, shall we?
---
China erects metal barriers in multiple districts to harden its strict "zero-covid" policy | added April 25
TAIPEI, Taiwan (AP) — Volunteers and government workers in Shanghai erected metal barriers in multiple districts to block off small streets and entrances to apartment complexes, as China hardens its strict "zero-covid" approach in its largest city despite growing complaints from residents.
In the city's financial district, Pudong, the barriers — thin metal sheets or mesh fences — were put up in several neighborhoods under a local government directive, according to Caixin, a Chinese business media outlet. Buildings where cases have been found sealed up their main entrances, with a small opening for pandemic prevention workers to pass through.
In Beijing, authorities announced a mass testing starting Monday of Chaoyang district, home to more than 3 million people in the Chinese capital. The announcement set off panic buying Sunday evening, with vegetables, eggs, soy sauce and other items wiped off grocery shelves.
---
Millions of 'covid' shots set to expire as 'covid' inoculation rate declines | added April 25
While top U.S. health officials are urging some Americans to get yet another coronavirus booster shot, local health departments across the country are grappling with a growing dilemma — how to address a declining demand for vaccines, while minimizing the waste of unused millions of doses currently in state stockpiles and at risk of expiring.
Since the emergency use authorization of the first covid-19 vaccines in the U.S. last winter, federal data shows that states received a staggering 720 million doses, and more than 570 million of those shots have been administered.
However, an ABC News analysis of state-provided data found that millions of those shots have not ended up in arms, largely due to a significant decline in the number of individuals willing to get vaccinated — with many vaccine doses now left unused in refrigerators or discarded in trash cans across the country.
---
Japan reports its experimental anti-viral pill rapidly clears 'covid' | added April 25
An experimental treatment from Shionogi & Co. Ltd has shown rapid clearance of the virus that causes covid-19, according to new data, the Japanese drugmaker said on Sunday.
The pill, S-217622, "demonstrated rapid clearance of the infectious SARS-CoV-2 virus," Shionogi said in a statement, citing Phase-2b results from the Phase II/III clinical trial of the drug.
The company has global aspirations for the antiviral pill, which is now being evaluated by Japanese regulators. The findings released on Sunday also showed "there was no significant difference in total score of 12 covid-19 symptoms between treatment arms" although the drug showed improvement in a composite score of five "respiratory and feverish" symptoms, Shionogi said.
---
Efforts to inoculate the entire world with 'covid' is losing steam | added April 25
In the middle of last year, the World Health Organization began promoting an ambitious goal, one it said was essential for ending the pandemic: fully vaccinate 70 percent of the population in every country against covid-19 by June 2022.
Now, it is clear that the world will fall far short of that target by the deadline. And there is a growing sense of resignation among public health experts that high covid vaccination coverage may never be achieved in most lower-income countries, as badly needed funding from the United States dries up and both governments and donors turn to other priorities.
"The reality is that there is a loss of momentum," said Dr. Isaac Adewole, a former health minister of Nigeria who now serves as a consultant for the Africa Centers for Disease Control and Prevention.
---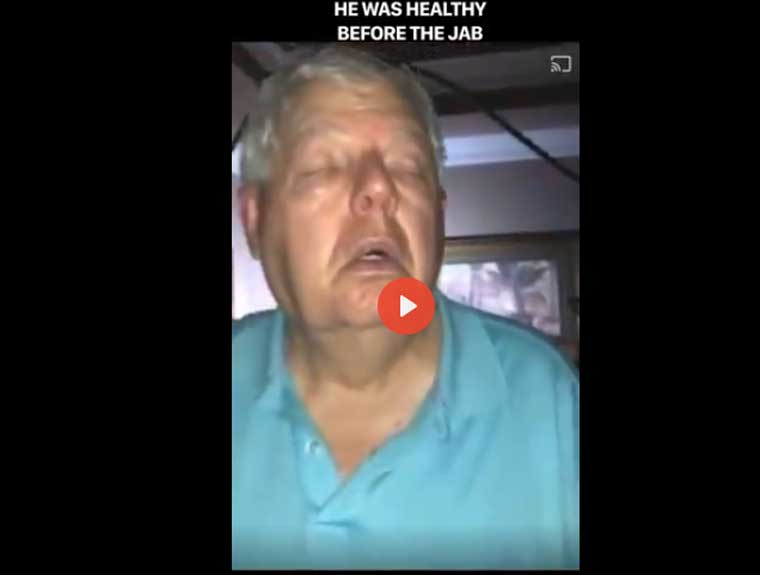 Daughter documents her father's horrific 'covid' vax injury | added April 25
Danny Hubbard was healthy before getting the covid jab. Now this is life: uncontrollable muscle jerks, tremors and seizures. In this heartbreaking video, his daughter shows how it's so bad he can barely open his eyes.
---
Italy becomes first EU nation to roll out social credit system | added April 25
According to an article from Corriere di Bologna, the municipal government is introducing a "smart citizen wallet" that can receive "digital points" based on whether a citizen has demonstrated "virtuous behaviour."
Residents can then use these digital points for discounts and to make various purchases. Unsurprisingly, actions related to one's carbon impact are central to what's considered rewardable "virtuous behaviour."
"The citizen will [receive benefits] if he recycles; if he uses public transport; if he manages [his energy consumption] well; if he does not receive sanctions from the municipal authority; if he actively uses the Culture Card," [translated from Italian] says Bologna councillor Massimo Bugani. Of note, the social credit score isn't as all-encompassing as the one that exists in China yet and currently remains voluntary.
---
As millions of unused doses sit on shelves, AstraZeneca's partner Serum Institute of India halts production of 'covid' vax | added April 25
About 200 million doses of covid-19 vaccine are gathering dust in warehouses of the world's largest vaccine manufacturer as global demand ebbs.
Serum Institute of India (SII) stopped making new covid-19 vaccine doses in December, CEO Adar Poonawalla said at the India Economic Conclave, as quoted by Bloomberg. The company currently sits on a stockpile of 200 million doses, he said. "I have even offered to give free donations to whoever wanted to take it," Poonawalla said, expressing concern over potential waste.
SII's situation reflects a declining demand as the sense of urgency for vaccination appears to be waning around the globe. Companies like SII, which rushed to build capacity amid an initial shortage, are now taking the slowdown the hardest. "The momentum of the past that brought us so far here is lost," Poonawalla said, as quoted by The Indian Express.
---
News and views: Why we sued to overturn federal mask mandates and won | added April 25
In America, the ends don't justify the means. There are legal guardrails in place to protect our basic liberties and rights — even during a pandemic.
That was the message in the decision handed down Monday by a federal judge in our lawsuit to overturn the federal travel mask mandate. Since early 2021, anyone traveling on a plane, bus or train, or anyone who used a shared ride service — or even walked into an airport or train station — was compelled to wear a face covering, often for hours at a time.
President Biden, on his first full day in office, signed an executive order on mandatory masking. The Centers for Disease Control and Prevention (CDC), citing a public health emergency, promulgated the order just eight days later. The CDC circumvented a required notice and comment period and issued no scientific justifications for the specifics of the order.
---
"Safe Space Hotline" now available toll free | added April 25
It's important we have a safe space where we can truly support one another instead of blaming and shaming…
---
Big win: NY federal judge remands "Isolation and Quarantine" lawsuit against DOH back to state court, expedites motion practice | added April 23
We filed our "Isolation and Quarantine" lawsuit against the Governor and the Department Of Health ("DOH") in NYS Supreme Court back in early April, and we asked the Court for an expedited schedule. On April 6th, the Court granted our request!
The Court ordered the Governor/DOH to answer our lawsuit by April 12th, but instead of filing an answer, the Governor/DOH removed our case to federal court, claiming that our case was about federal law and federal issues. Nothing could be further from the truth, as our case is clearly one about NYS law and separation of powers.
By removing our case to federal court, the Governor/DOH figured it would take us weeks, if not months, of motion practice, hearings, etc. to try to get back to state court. But their stall tactic did not work. We made a very strong argument in federal court, we requested an expedited schedule, and the federal judge granted our request to expedite our motion practice and our oral arguments.
---
Biden misspeaks, confusing mask mandates and Title 42 question | added April 23
President Joe Biden misspoke while fielding questions from reporters Thursday, giving an answer on a topic unrelated to the question posed and forcing White House staff to once again issue a correction on behalf of the president.
Following a live address April 21 on renewed military aid to Ukraine, a reporter asked Biden whether his administration is considering delaying the end of Title 42—the public health policy that limits immigration and is set to end next month.
Biden, 79, then proceeded to give an answer conflating the Title 42 issue with that of federal mask requirements on planes. "No," he began. "What I'm considering is continuing to hear from my, my— "First of all, there's going to be an appeal by the Justice Department (DOJ), because as a matter of principle, we want to be in a position where if, in fact, it is strongly concluded by the scientists that we need Title 42, that we'd be able to do that."
---
New Mississippi law bans tyrannical 'covid' vax mandates | added April 23
JACKSON, Miss. (AP) — Mississippi is enacting a new law that says state and local government agencies cannot withhold services or refuse jobs to people who choose not to get vaccinated against covid-19.
The ban applies to state agencies, city and county governments and schools, community colleges and universities. Covid-19 vaccination mandates have not been widespread in Mississippi, but some lawmakers said they were acting against the possibility of government overreach.
Republican Gov. Tate Reeves said Friday that he had signed House Bill 1509, and it became law immediately. "Government shouldn't be in the business of forcing Americans to choose between the covid-19 vaccine & putting food on their tables, sending their kids to school, or visiting a small business," Reeves said on Twitter.
---
'Covid' trails heart disease and cancer as third leading cause of deaths last year | added April 23
Covid-19 was the third leading cause of death in the U.S. last year, with only heart disease and cancer killing more people, according to data released Friday by the Centers for Disease Control and Prevention.
Covid killed more than 415,000 people in 2021 and contributed to the deaths of 45,000 more people, about 20% more than the first year of the pandemic, when the virus was involved in the deaths of more than 384,000 people. The CDC data, based on death records among U.S. residents from January through December 2021, is provisional and subject to change as more information is reported.
People 85 and older had a higher death rate from covid than any other age group, and more men died from the virus than women. The death rate was the highest for American Indians when adjusted for age and population. Hispanics, Black people and Pacific Islanders also had higher death rates from covid than white people. Asians and multiracial individuals had the lowest death rates.
---
Dozens of NYC education employees placed on unpaid leave for allegedly submitting fake 'covid' vax cards | added April 23
Dozens of New York City Education Department employees are being placed on unpaid leave as of Monday for submitting fake coronavirus vaccine cards.
"Fewer than 100″ employees submitted the fake vaccination cards, the DOE said Friday. A union official estimated about 70 employees were impacted. The United Federation of Teachers, the union representing educators in the city, is preparing to challenge the move, saying some teachers claim they were wrongly accused and placing them on unpaid leave violates "the basic notion of due process."
"It is wholly improper for the DOE to unilaterally remove UFT members from the payroll based on mere conjecture that vaccination documentation is fraudulent," Beth A. Norton, general counsel for UFT, wrote in a letter to the city. "The UFT demands that the DOE immediately rescind the aforementioned notices and confirm by the close of business April 22, 2022 that the affected UFT bargaining unit members will remain on the payroll on April 25, 2022 and thereafter," the letter added.
---
University of Cincinnati joins small list of colleges who drop unlawful 'covid' vax mandates | added April 23
The University of Cincinnati is dropping its covid-19 vaccine mandate this summer, officials announced Thursday. The university's mask requirement was lifted last month. Few other universities across the country have reversed their covid-19 vaccine requirements, which were largely implemented in the fall of 2021. At many schools, UC included, spring class registration was contingent upon getting the vaccine.
But last month the University of Hawaii indefinitely suspended its mandatory vaccination policies, including regular testing for unvaccinated students and employees. Face masks are still required indoors in classrooms and shared laboratories.
Several public colleges in Virginia, including Virginia Tech and George Mason University, lifted their covid-19 vaccination requirements after state Attorney General Jason Miyares issued a legal opinion stating the state's public universities could not require covid-19 vaccination as a condition for enrollment or attendance. Both universities still "strongly encourage" everyone to be fully vaccinated, including getting a booster shot.
---
New VAERS data shows 21 percent of 'covid' vax related deaths occurred within 48 hours of inoculation | added April 23
The Centers for Disease Control and Prevention (CDC) today released new data showing a total of 1,237,647 reports of adverse events following COVID vaccines were submitted between Dec. 14, 2020, and April 15, 2022, to the Vaccine Adverse Event Reporting System (VAERS). VAERS is the primary government-funded system for reporting adverse vaccine reactions in the U.S.
The data included a total of 27,349 reports of deaths — an increase of 373 over the previous week — and 222,836 serious injuries, including deaths, during the same time period — up 2,971 compared with the previous week. Excluding "foreign reports" to VAERS, 807,242 adverse events, including 12,566 deaths and 80,170 serious injuries, were reported in the U.S. between Dec. 14, 2020, and April 15, 2022.
Foreign reports are reports foreign subsidiaries send to U.S. vaccine manufacturers. Under U.S. Food and Drug Administration (FDA) regulations, if a manufacturer is notified of a foreign case report that describes an event that is both serious and does not appear on the product's labeling, the manufacturer is required to submit the report to VAERS.
---
Russia's collusion with AstraZeneca "vaccines" | added April 23
By April 2020, a third of the world's population was living under medical martial law. But there was a light at the end of the tunnel: trusted pharmaceutical companies were developing "safe and effective" vaccines that would stop the spread of the dreaded virus and end the pandemic. Or so we were told.
The clock was ticking – and Big Pharma needed lots of money in order to expedite the creation of a miracle drug. In the United States, the Trump administration launched Operation Warp Speed, a lavishly funded program that aimed to accelerate the development and distribution of coronavirus elixirs.
At the same time, the Russian government poured resources into developing its own vaccine. Funding for the public health initiative came from the Russian Direct Investment Fund (RDIF), the country's sovereign wealth fund. In June 2020, RDIF announced a joint venture with R-Pharm, one of Russia's largest pharmaceutical firms.
---
Beijing suspends in-person classes and orders mass 'covid' testing after 10 students test positive | added April 23
China's capital city of Beijing is on alert after 10 middle school students tested positive for the coronavirus. City officials suspended classes in the school for a week on Friday following the initial round of testing.
Local media reported that, in Beijing's Chaoyang district, the city government also ordered the suspension of in-person after-school activities. Officials are conducting mass testing to look for more cases. Four other cases in Beijing were counted separately.
On Saturday, mainland China reported 24,326 new cases, with the majority in Shanghai. Shanghai's lockdown and strict "zero-covid" strategy have drawn global attention, though officials have recently taken steps to loosen restrictions for some residents. On Friday, the city pledged to make "every effort" to resolve problems that prompted complaints about a lack of adequate food supplies.
---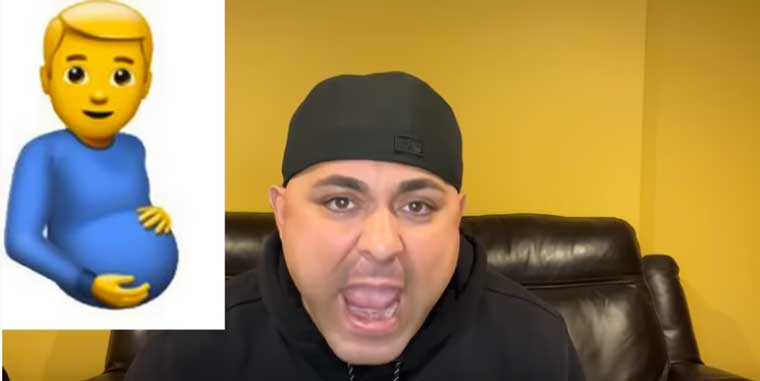 New 'pregnant man' emoji | added April 23
Misinformation alert: a biological man can not get pregnant according to the science.
---
Dr. Sam Bailey interviews Eric Coppolino on PCR testing and updated 'covid' chronology | added April 22
See the latest version of our Covid Chronology. It now begins in 2007 and goes out to the end of 2020. Brand new! Interview with Dr. Sam Bailey of New Zealand on the chronology.
Chiron Return, the nonprofit publisher of Planet Waves FM, has issued the latest version of our Covid Chronology. It now extends out to the end of 2020 and covers every day between Dec.1, 2019 and Dec. 31, 2020 — and goes all the way back to 2007.
This work has been built with the assistance of many researchers and document collectors throughout the world. It is the only document of its kind on the internet, providing a day-by-day account starting in December 2019, details of the previous 11 months of 2019, and extending back to 2007.
---
Rhode Island state Sen. Sam Bell proposes law to fine unvaxed residents | added April 22
RHODE ISLAND — A state lawmaker wrote a bill that would fine unvaccinated Rhode Islanders $50 a month until they get the shot. The legislation was introduced by state Sen. Sam Bell (D-Providence) and would apply to all Rhode Island residents eligible to get the covid-19 vaccine.
The $50 fine would apply to all unvaccinated residents 16 and older. For those under 16, the fine would be levied against the parent or guardian. On top of the monthly fine, the bill if passed would require unvaccinated Rhode Islanders to pay twice the amount on their personal income taxes.
"It's really important that we take all of the precautions we can to make sure that everyone in Rhode Island is vaccinated," Bell told WPRI 12. "Plenty of people break all sorts of rules and if they get caught they pay a fine. It's not a particularly severe penalty."
---
Philadelphia drops short lived mask mandates | added April 22
Just days after re-imposing the indoor mask mandate in Philadelphia, city officials confirmed Thursday night that they will end the requirement, citing improving numbers for covid-19 hospitalizations and confirmed infections.
A city spokesperson said officials will release more details Friday morning. "Due to decreasing hospitalizations and a leveling of case counts, the City will move to strongly recommending masks in indoor public spaces as opposed to a mask mandate. Given the latest data, the Board of Health voted tonight to rescind the mandate," Kevin Lessard, spokesperson for Mayor Jim Kenney, said in an email Thursday night.
Earlier on Thursday, Kenney defended the controversial mandate that has made his city an outlier in the national covid-19 response. "I have committed through this whole dilemma, this whole pandemic, to follow the guidance of health professionals," Kenney said Thursday in a video interview with the Washington Post, indicating, "and that's what we're doing here."
---
Pandemic spike in deaths among homeless not related to 'covid', study shows | added April 22
BERKELEY, Calif. — In a state where tent cities continue to proliferate underneath freeway overpasses and rows of broken-down RVs provide shelter to a growing number of people, the number of deaths among the homeless has been soaring in recent years.
"It's like a wartime death toll in places where there is no war," Maria Raven, an emergency room doctor in San Francisco and the co-author of a study on homelessness deaths during the coronavirus pandemic, told the New York Times.
The study, which focused on the deaths of indigent people living in San Francisco, found that "twice as many people died while homeless in the year starting March 17, 2020, compared with any prior year." Between that date and March 16, 2021, 331 deaths among homeless people were recorded.
---
Shanghai escalates purgatory lockdown, quarantine measures as 'covid' cases surge | added April 22
Authorities in Shanghai have said they will tighten the enforcement of lockdown measures, as a covid surge continues in China's financial capital. New measures include placing electronic door alarms to prevent those infected from leaving, as well as evacuating people to disinfect their homes.
Earlier this week, hundreds were forcibly evacuated from their homes to allow for buildings to be disinfected. The restrictions will take Shanghai's lockdown into its fifth week. Shanghai city officials said all infected patients and close contacts will be transferred to government-run centralised quarantine.
In addition, disinfection measures will be escalated in some of the city's worst-hit areas. This will likely mean some residents will be forced to move out temporarily – including those who have tested negative.
---
Noravax announces new flu and 'covid' shot "safe and effective" | added April 22
Vaccine maker Novavax on Wednesday announced that early data on its combination vaccine targeting covid-19 and influenza showed the vaccine produced a strong immune response.
Chief Medical Officer Filip Dubovsky, during a call with reporters, said the Maryland-based company's early phase clinical trial found that up to 25 micrograms of the covid formulation combined with up to 35 micrograms of the flu formulation triggered a promising level of protective antibodies in the Novavax Covid-Influenza Combination Vaccine.
The shot would combine a seasonal booster for covid with a seasonal flu shot. "What we demonstrated in this study is we were able to get the immune responses really comparable to what the individual vaccines did prior to combination," Dubovsky said. Participants in the Phase 1 trial had a median age of 59 and all previously had received covid vaccines.
---
Snapshot of pandemic's impact on mental health of children | added April 22
Home from school and separated from peers during crucial developmental phases, young children and adolescents were clearly among the people most negatively impacted, in various ways, by the pandemic lockdowns. But early indications offer some additional, less-expected observations. Among them are that even before the outbreak hit there had been a trend of rising mental health disorders among young people and that some kids who were already wrestling with emotional issues actually seemed to do better during the pandemic.
Those insights formed part of the discussion by child psychiatric epidemiologist Tamsin Ford on Wednesday, as she addressed "The Impact of the Covid-19 Pandemic on Children's Mental Health," part of the Harvard T.H. Chan School of Public Health Population Mental Health Forum Series.
This crisis is still too recent for most research to be conclusive, Ford cautioned Karestan Koenen, professor of psychiatric epidemiology at the Chan School and the seminar's host. In addition, Ford, who is affiliated with University of Cambridge, drew primarily from studies in the U.K.
---
Anthony Fauci believes CDC above the court on matters of 'public health' | added April 22
The decision by a federal judge in Florida to block the Biden administration's mask requirement on planes and public transit was "disturbing," Dr. Anthony Fauci told CBS News on Thursday, saying that the Biden administration worried it would set a "dangerous precedent."
"The CDC has the capability, through a large number of trained epidemiologists, scientists, to be able to make projections and make recommendations. Far more than a judge with no experience in public health," Fauci, the president's chief medical adviser, told CBS News chief election and campaign correspondent Robert Costa on "Red & Blue."
The Biden administration moved Wednesday to appeal the decision, which came as the agency has been closely tracking an uptick in covid-19 cases driven by the BA.2 subvariant of omicron. More than 9 in 10 new infections in the current wave are from the BA.2 subvariant, the CDC estimated this week. Hospitalizations are also accelerating around the country, though far short of the record surge seen during the winter wave.
---
Patients urge CDC to recognize ringing in ears as potential side effect of 'covid' shots | added April 22
Some people who developed tinnitus shortly after getting covid-19 vaccinations are urging the Centers for Disease Control and Prevention to recognize the condition as a potential side effect of the vaccine.
Tinnitus is commonly called ringing in the ears. Several tinnitus sufferers told ABC15 that the lack of CDC acknowledgment has caused unwanted consequences, including mounting medical bills, doubting doctors, sick days from work, and the possibility of getting fired.
"I was supposed to have submitted my vaccine exemption or get the booster by April 1, as health care workers are required to have that in the state of California," said Shelli Russo, a pediatric nurse in the San Diego area. Russo said she developed trouble hearing, ringing in the ears, and dizziness within days of her second covid-19 immunization last year.
---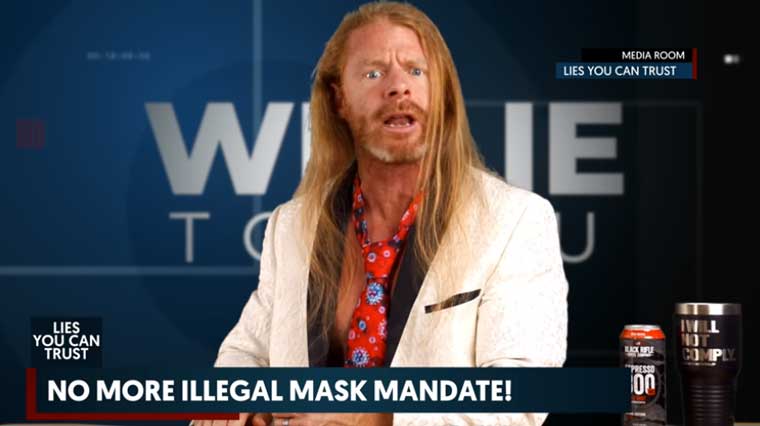 Illegal travel mask mandates are over | added April 22
The federal mask mandate for travel has been overturned and deemed illegal. That means no more masks on planes or in airports. Here's everything you need to know.
---
Shanghai's low 'covid' death toll raises questions on how numbers are reported worldwide | added April 21
By the numbers, Shanghai has been an exemplar of how to save lives during a pandemic. Despite the city's more than 400,000 covid-19 infections, just 17 people have died, according to officials, statistics they have touted as proof that their strategy of strict lockdowns and mass quarantines works.
But those numbers may not give a complete picture of the outbreak's toll. China typically classifies covid-related deaths more narrowly than many other countries, labeling some chronically ill patients who die while infected as victims of those other conditions.
In addition, a nearly three-week lockdown of China's biggest city has limited access to medicine and care for other illnesses. A nurse who suffered an asthma attack died after being denied care because of virus controls. A 90-year-old man died of complications from diabetes after being turned away from an overwhelmed hospital.
---
N.Y. Governor Kathy Hochul warns of 'omicron' as subvariant cases drive spike | added April 21
Two mutated strains of the highly transmissible omicron variant of covid-19 are the main culprits behind a "rising tide" of infections in New York, Gov. Kathy Hochul said Wednesday.
"We did identify two subvariants of omicron, which is driving the current spike in cases," Hochul said during a press event in Syracuse. "We're taking this very seriously," the Democratic governor said. "You don't know, every single variant that comes, is it going to be worse than the last one?"
But Hochul stressed that state health experts have seen no evidence that the new strains are more severe than others, and so far they are not expecting a repeat of the massive, omicron-fueled surge in cases last winter. "We're not panicking about this, we're not changing, but we also want to make sure that we're smart about this," she said.
---
CDC gives Department of Justice go ahead to appeal rejection of transportation mask mandates | added April 21
The Justice Department filed a notice Wednesday that it will appeal a Florida federal judge's order striking down the long-running rule that forced plane and train passengers to wear masks.
The notice of appeal was filed in Tampa federal court at the behest of the Centers for Disease Control and Prevention, ending 48 hours of uncertainty after federal officials stopped enforcing the rule late Monday and President Biden said "that's up to them" Tuesday when asked if people should keep wearing masks on planes.
It was not immediately clear whether the DOJ had asked for a stay of US District Judge Kathryn Kimball Mizelle's Monday ruling that the CDC overstepped its authority by imposing the mask rule. If a stay is ordered, it would immediately force many airlines, airports, mass transit authorities and even Uber and Lyft to reimpose mandates days after making masks optional.
---
Former Oregon health employee allegedly caught embezzling $1.5 million in federal 'covid' vax efforts | added April 21
Former Oregon Health Authority employee Marzieh Abedin was indicted Tuesday by a Marion County grand jury for allegedly embezzling nearly $1.5 million in federal covid-19 funds intended to support the state's vaccination effort.
An arrest warrant affidavit from the Oregon Department of Justice agent who investigated the case said Abedin was hired by the OHA to process invoices submitted by outside vendors who provided services related to the vaccination effort. OHA had also hired Deloitte Consulting to assist with management of the payments.
In November, Deloitte discovered that payments to one vendor, Leone Catering, were missing supporting documentation. The invoices were related to catering services at large vaccination events, but events had not taken place at the locations and dates on the invoices, the affidavit said.
---
Man with federal "top security" clearance caught selling fake 'covid' vax cards | added April 21
SEATTLE — For roughly a year a Parker man and a co-conspirator with "Top Secret" security clearance made and sold fake covid-19 vaccination cards, according to a federal criminal complaint filed Monday. Robert Van Camp sold cards to undercover officers on numerous occasions and at one point told one of them, "until I get caught and go to jail … I'm taking the money," the complaint says.
He faces two counts, according to the complaint: Conspiracy to defraud the United States and trafficking in counterfeit goods. Van Camp and the unnamed co-conspirator are accused of making and selling the cards between April 2021 and April of this year, the complaint says.
Van Camp and the co-conspirator obtained an electronic copy of a blank covid-19 vaccination record card which appeared "visually identical" to the official covid-19 vaccination record cards distributed by the CDC, the criminal complaint says.
---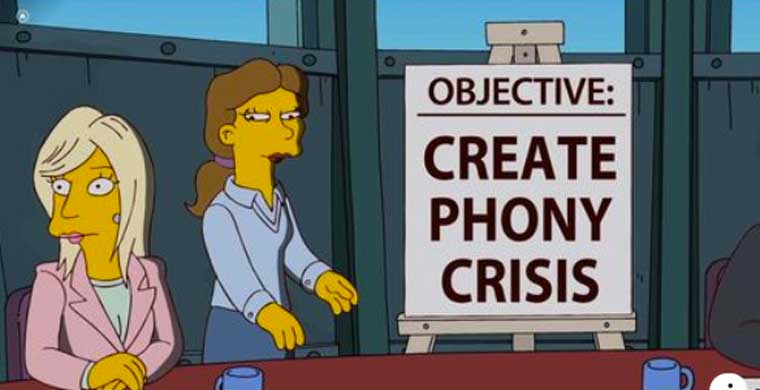 The Simpsons predicted 'coronavirus' in episode "The Fool Monty" | added April 21
Don't forget…eleven years ago…in Season 22, Episode 6 of "The Simpsons," Fox News takes its seat at the table of media empire representatives who are planning the next crisis to keep up viewership and ad revenue. The presentation lays out the psychology of using the media to create a mass panic. This is the cleanest version of the video I could find; it has some additional graphics edited in, which turn out to be pretty interesting.
---
Bill Gates: GMO mosquitoes funded by Biotech claim "positive" results without sufficient proof, cite critics | added April 21
Oxitec this week announced results of the first open-air study of genetically engineered mosquitoes in the U.S. The U.K.-based firm described the results as "positive," but said, "Larger tests are still needed to determine whether the insects can achieve the ultimate goal of suppressing a wild population of potentially virus-carrying mosquitoes."
The company's self-reported results are not yet independently confirmed or peer-reviewed. Oxitec, the recipient of a grant from the Bill & Melinda Gates Foundation (BMGF) for "self-limited mosquito field trials," in April 2021 launched its pilot project in the Florida Keys.
The company completed the first stage of the study with the release over seven months of nearly 5 million engineered Aedes aegypti mosquitoes. The pilot study was conducted under an experimental use permit issued by the U.S. Environmental Protection Agency (EPA). It was the first to be approved in the U.S., though the company has since received a permit to conduct a similar experiment in California.
---
Florida's Surgeon General calls out government's "biased" data on transgender kids, claiming it's a political ideology, not about health care | added April 21
Florida's Surgeon General has raised alarm over the Federal Government's data on how to treat kids with gender dysphoria, concluding the effort was "never about health care."
"The Federal Government's medical establishment releasing guidance failing at the most basic level of academic rigor shows that this was never about health care," said State Surgeon General Joseph Ladapo Wednesday. "It was about injecting political ideology into the health of our children."
"Children experiencing gender dysphoria should be supported by family and seek counseling, not pushed into an irreversible decision before they reach 18." Ladapo gave his statement alongside the release of his state's official guidance on the issue. The document itself makes clear it exists to serve as a counter to the Federal government's "biased" data that's loaded with "low-quality" evidence.
---
Wuhan Lab has authority to compel U.S. partner lab to destroy "secret files," legal documents reveal | added April 21
The Wuhan Institute of Virology (WIV) has the right to make a partnering U.S. lab wipe all data arising from their collaborative work, a legal document reveals.
A memorandum of understanding (MOU) of cooperation, signed between the Wuhan lab and the Galveston National Laboratory at the University of Texas Medical Branch, makes it obligatory for each of the two labs to delete "secret files" or materials upon the request of the other party.
"The party is entitled to ask the other to destroy and/or return the secret files, materials, and equipment without any backups," states the MOU obtained by U.S. Right to Know, a nonprofit investigative research group focused on public health, through a freedom of information request. The MOU focused on promoting research and training cooperation between the two labs. It was signed in 2017 and stays in effect through this October. But the confidentiality terms would remain binding even after the agreement's five-year-duration expires, the agreement states.
---
Watch: "World Government Summit," false flags and new all-digital economy | added April 21
Editor's Note: The video was slow to load on Off Guardian. It can be also found here on Odysee. — mmd
In a new edition of New World Next Week, James Corbett and James Evan Pilato discuss, amongst other things, some interesting instances of "saying the quiet part out loud" at the "World Government Summit".
Yes, you read that right – the World Government Summit is a thing. And it features exactly the 'sordid cast of characters' you might expect. James and James also discuss the alleged massacre of civilians by – well, someone – in the small town of Bucha outside Kiev. And they provide some increasingly-rare level-headedness about this tortured topic.
Since the Russian "special operation" in Ukraine people have rushed to take a side, heedless of the broader agenda at play. In addition the Russian MoD has officially accused Ukraine of being intent on "staging" incidents using bodies from morgues or alleged victims of other alleged incidents (our emphasis)…
---
U.S. Justice Department intends to appeal struck down federal mask mandates | added April 20
The Biden administration announced on Tuesday that it intended to appeal a Florida judge's ruling that struck down a federal mask requirement on airplanes, trains, buses and other public transportation — but only if the Centers for Disease Control and Prevention decides that extending the measure is necessary.
The announcement from the Department of Justice came after a day of back and forth inside the White House, as administration officials faced a legal and political quandary: whether to let the judge's ruling stand or to fight it, knowing that an appeal could result in a higher court, perhaps the Supreme Court, ruling against the administration and setting a lasting precedent that could undercut the C.D.C.'s authority.
In the end, the administration charted a careful course, publicly objecting to Monday's ruling but putting off a final decision about whether to contest it. The Justice Department and the C.D.C. "disagree with the district court's decision and will appeal, subject to C.D.C.'s conclusion that the order remains necessary for public health," the department said in a statement.
---
California drops bill mandating children be inoculated with 'covid' vax | added April 20
Editor's Note: This is great news. The People's Convoy movement advocating for medical freedom continues and is on the scene at the capitol where this bill was proposed. You can check their Instagram handle for latest updates. — mmd
Although more than three-quarters of California adults are vaccinated against covid-19, opinions are more divided when it comes to vaccinating children. That sentiment played out Thursday when first, the author of a bill that would have mandated vaccines for all children pulled the legislation, and then again when state health officials pushed back the date of their student vaccine mandate.
It was a striking shift for a state that had been the nation's first to announce a planned K-12 covid-19 mandate. The bill by Sen. Richard Pan, a Sacramento Democrat who chairs the Senate Health Committee, would have granted no personal belief exceptions to the requirement that all children get the covid vaccine to attend school or child care. In sidelining his own bill, Pan said the focus needs to be on making sure families can access the vaccine for their children.
Within hours, the California Department of Public Health announced it will not begin the process of adding the covid-19 vaccine to the list of mandated childhood vaccines for K-12 public and private school students because it has not been approved by the federal Food and Drug Administration. Previously the state had intended to require it for the upcoming 2022-23 school year, but now that won't happen until at least July 1, 2023.
---
CDC releases all countries from highest level 'covid' travel risk category | added April 20
The U.S. Centers for Disease Control and Prevention (CDC) dropped all countries from its top covid-19 travel advisory warning. As of Monday, the agency's travel list showed that dozens of countries were dropped from its "Level 4: Special Circumstances/Do Not Travel" category.
"There are no Level 4 Covid-19 Travel Health Notices at this time," the CDC website reads. Up to 100 countries were deemed "Level 4" by the agency earlier this year. Now, it appears that many countries that were labeled "Level 4" are designated as "Level 3: Covid-19 High" or "Level 2: Covid-19 Moderate."
It came days after the federal health agency said it would update its travel advisory system and said the highest-risk category will only be reserved for extreme scenarios. "To help the public understand when the highest level of concern is most urgent, this new system will reserve Level 4 travel health notices for special circumstances, such as rapidly escalating case trajectory or extremely high case counts, emergence of a new variant of concern, or healthcare infrastructure collapse," the CDC said in a statement last week.
---
Poland ends funding for more 'covid' vaccines as pandemic wanes | added April 20
Poland has unilaterally pulled out of its contractual commitments to buy the BioNTech/Pfizer coronavirus vaccine, Health Minister Adam Niedzielski said Tuesday, citing oversupply and financial strains caused by the influx of millions of refugees fleeing the war in Ukraine.
Speaking on all-news channel TVN24, Niedzielski said that the government in Warsaw had informed the European Commission and the vaccine suppliers late last week that it was invoking a force majeure clause in the procurement contract and would refuse both to pay for, or take delivery of, further doses.
Niedzielski explained that the improving pandemic situation meant that there was less need for vaccines. The Ukrainian refugee crisis, meanwhile, had stretched the public finances.
---
Moderna announces its "new and approved" 'covid' jabs more effective than previous versions | added April 20
Moderna on Tuesday released clinical data demonstrating that a new version of its covid-19 vaccine that targets several mutations produced a stronger immune response against the major virus variants, including omicron and delta, than the company's current shots.
The biotech company's redesigned vaccine targets nine mutations found in the beta covid variant, as well as the original strain of the virus that first emerged in Wuhan, China, in late 2019. Four of the mutations targeted by the updated vaccine are shared with omicron.
Moderna and Pfizer are developing new shots that target multiple virus variants in the hope of producing vaccines that provide longer-lasting protection against infection. The current vaccines were developed to recognize the spike protein, which the virus uses to invade human cells, of the Wuhan strain of covid.
---
Twenty five of richest U.S. people paid true tax rate of only 3.4 percent | added April 20
An analysis released today to mark Tax Day in the U.S. shows that the country's 735 billionaires have seen their collective wealth soar by 62% over the past two years while worker earnings have grown just 10%, modest gains eaten away by the rising costs of food, housing and other necessities.
According to new calculations by Oxfam America, U.S. billionaires now own a combined $4.7 trillion in wealth, much of which goes completely untaxed. As ProPublica recently found in an examination of data from the Internal Revenue Service — an agency that disproportionately targets the poor — the 25 richest people in the U.S. paid a true tax rate of just 3.4% from 2014 to 2018.
"The billionaire wealth explosion in this country comes at a time of historic inflation hitting working families, compounded by the expiration of critical social safety nets put in place at the start of the pandemic to protect America's most vulnerable," said Gina Cummings, vice president of advocacy alliances and policy at Oxfam America.
---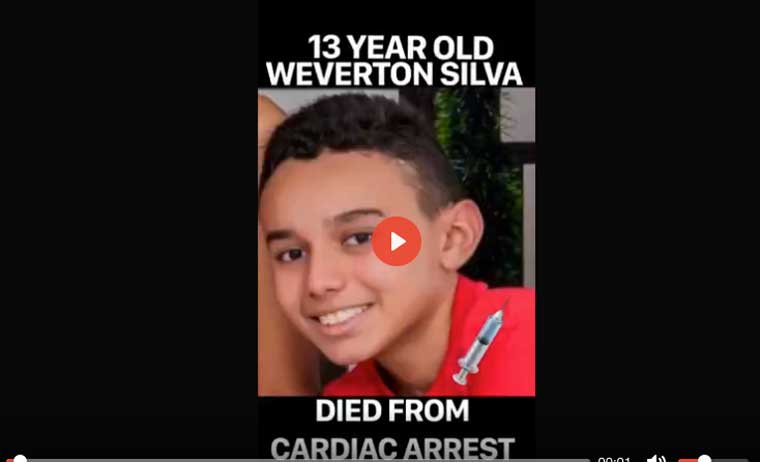 13 year-old collapses due to cardiac arrest days after Pfizer 'covid' shot | added April 20
This video footage shows paramedics as they try to resuscitate 13-year-old Weverton Silva, who had collapsed due to cardiac arrest, but their efforts were in vain. Just days before, Silva received the Pfizer covid shot.
The shocking video shows doctors and bystanders trying to resuscitate him for several minutes, but he didn't respond. His mother, Fernanda Graziela, says her son was vaccinated with the Pfizer vaccine days before he died. She says "Pray for us and the whole world."
---
"Pandemic Treaty" to incentivize 'pandemics' while punishing the non-compliant | added April 20
The first public hearings on the proposed "Pandemic Treaty" are closed, with the next round due to start in mid-June.
We've been trying to keep this issue on our front page, entirely because the mainstream is so keen to ignore it and keep churning out partisan war porn and propaganda. When we – and others – linked to the public submissions page, there was such a response that the WHO's website actually briefly crashed, or they pretended it crashed so people would stop sending them letters.
Either way, it's a win. Hopefully one we can replicate in the summer. Until then, the signs are that what scant press coverage there is, mostly across the metaphorical back-pages of the internet, will be focused on making the treaty "strong enough" and ensuring national governments can be "held accountable".
---
Airplane passengers applaud pilots announcing end to mask mandates | added April 20
Passengers aboard airliners celebrated Monday after the TSA said it would no longer enforce federal mask mandates aboard flights and at airports following a Florida district court judge's ruling.
Footage going viral on social media shows passengers aboard a Delta Airline flight celebrating after the pilot stepped into the cabin to personally make the announcement. William LeGate, who filmed and posted the video to Twitter, said flight attendants gave free drinks to customers "in celebration of the masks coming off."
A person on another Delta flight filmed their flight attendant giving passengers the happy news, with customers giving a similar reaction. Alaska Air passengers also cheered after their pilot announced masks were now optional.
---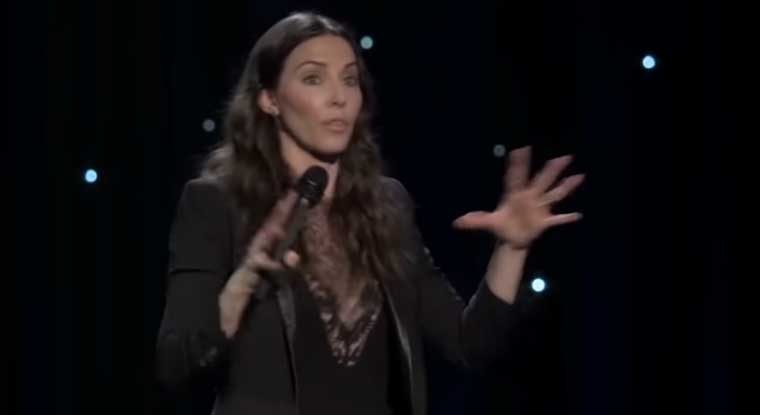 Whitney Cummings on freezing eggs and real human dramas | added April 20
Whitney discusses the real life dramas of being an actual living human woman …
---
Federal judge rules against mask mandate for public transportation | added April 19
WASHINGTON — A federal judge in Florida struck down the mask requirement on airplanes, trains, buses and other public transportation on Monday, less than a week after the Centers for Disease Control and Prevention had extended it through May 3.
The ruling left it up to individual airlines and local transit agencies to decide what to do, and by late Monday, the nation's largest airlines had dropped their mask requirements for domestic flights. The Amtrak rail system said passengers and employees would no longer need to wear masks.
In a 59-page decision, Judge Kathryn Kimball Mizelle, who was appointed by President Donald J. Trump, voided the mandate — which also applies to airports, train stations and other transportation hubs — nationwide on several grounds, including that the agency had exceeded its legal authority under the Public Health Services Act of 1944.
---
Supreme Court won't hear NYC-filed lawsuit over 'covid' vax mandate for school teachers, again | added April 19
WASHINGTON — The Supreme Court is declining to wade into a lawsuit filed by four New York City public school employees over a policy that they be vaccinated against covid-19.
Lower courts had previously allowed the policy to go into effect while litigation continued, and Justice Sonia Sotomayor had also rejected an emergency request that the policy be put on hold. The justices said Monday they wouldn't get involved in the dispute. As is typical the justices did not say anything in rejecting the case, and it was one of more than 100 the court turned away.
New York City began requiring public school employees to be vaccinated in the fall of 2021. Courts had declined to bar the city from enforcing their policy, which applies to some 150,000 employees and has religious and medical exemptions.
---
'Covid' vax mandate for pilots puts entire flight at risk after multiple cases of vax related injuries, says citizens' rights group | added April 19
The Federal Aviation Administration's (FAA) covid-19 vaccine mandate for pilots violates federal regulations and places pilots and passengers at risk, according to a letter from the California-based Advocates for Citizens' Rights.
The letter, only recently made public, was hand-delivered in December 2021 to then-director of the FAA, U.S. Department of Transportation, U.S. Department of Justice (DOJ), and CEOs and legal counsel of major U.S. air carriers (American Airlines, Alaska Airlines, Delta Airlines, Southwest Airlines and United Airlines).
It includes data showing pilots across the aviation industry — including commercial, military and general aviation pilots — face increased health risks from the vaccines due to the unique nature of their profession. The letter also states that a significant number of vaccine injuries and adverse effects involving pilots have been recorded, and in some instances have forced pilots to stop flying.
---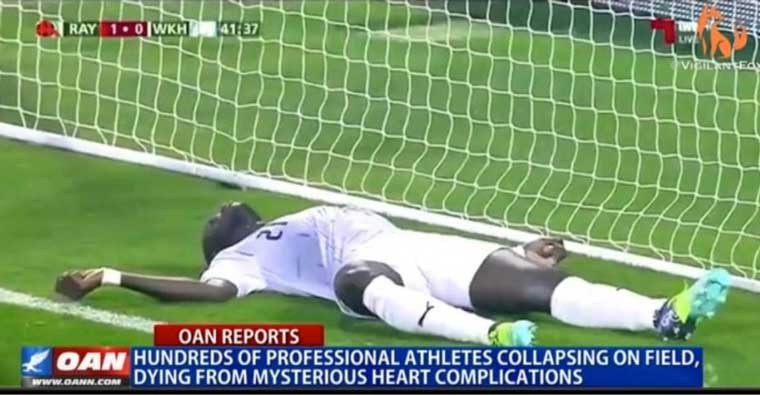 Unprecedented number of worldwide athletes collapsing due to heart complications | added April 19
Over the past year-plus, athletes across the world have been dropping like flies as they compete in games. If they aren't passed out cold, they are seen gripping their chests in agony, unable to breathe due to sudden cardiac events that hit in the heat of the competition.
This wave of heart issues is unprecedented, to say the least. Never before have we seen young, healthy, world-class athletes experiencing heart issues en masse like this. It has never happened, ever. Furthermore, the timing of this sweeping phenomenon could not be more relevant, coinciding perfectly with the rollout of the experimental covid-19 vaccines.
Most shockingly, the average age of those who experienced full-blown cardiac arrest was just 23. Considering the timing of this never-before-seen issue in healthy athletes, and the universal push for covid jabs, all signs point to one culprit: the experimental vaccine.
---
Messenger RNA (mRNA) shots produce persistent spike proteins leading to unusual clotting, heart inflammation or cancer, according to Dr. Cole | added April 19
According to Dr. Ryan Cole, messenger RNA (mRNA) vaccines produce persisting spike protein that may cause severe damage to the recipient's health, such as unusual clotting, heart inflammation, or cancer.
Pfizer and Moderna covid-19 vaccines are the only mRNA vaccines approved or authorized for booster use in the United States. Johnson & Johnson covid-19 vaccines use a viral vector, a modified version of a virus, to instruct cells to make antibodies. Cole is a pathologist who has operated a lab for 18 years. He has seen, mostly through the microscope, about 500,000 patients in his career.
"[In] normal mRNA, you have cells making messages all day long … mRNA is generally broken down within minutes to maybe an hour or two. mRNA should not persist," Cole told EpochTV's "Facts Matter" program during the Global CovidSummit held in Houston, Texas, on April 8.
---
J&J suspends sales forecast this year for its 'covid' shot after stating $3.5 billion estimate | added April 19
Johnson & Johnson is suspending sales forecasts for its covid-19 vaccine only a few months after saying the shot could bring in as much as $3.5 billion this year.
The health care giant said Tuesday that a global supply surplus and demand uncertainty prompted the move, which will not affect the company's operational earnings per share guidance. J&J's one-shot vaccine brought in $457 million in global sales during the first quarter, with most of that coming from outside the United States.
The vaccine brought in only $75 million in sales in the U.S., or about 25% less than what it rang up after debuting in last year's first quarter. J&J has said it doesn't intend to profit from the vaccine. But it said in January that it could bring in between $3 billion and $3.5 billion in sales this year, as countries continue to fight variants of the virus.
---
Bird flu outbreak could be worse than 2015, warns industry 'experts'. But was there one? | added April 19
The bird flu outbreak has only been spreading around the US for two months, and some industry experts are warning the rate of spread could be worse than the devastating 2015 outbreak.
On Friday, the US Department of Agriculture (USDA) announced yet another state where the contagious strain of highly pathogenic avian influenza has been detected. Idaho is the 27th state where the virus has been found since February. WaPo spoke to Gro Intelligence (ag data experts) senior research analyst Grady Ferguson who tracked the last outbreak in 2015, saying this one could be more disruptive to the poultry and egg markets.
Ferguson said that 66 days into the outbreak, 1.3% of all US chickens had been affected, and 6% of the US turkey flock. In 2015, he said, only .02% of total chickens were affected at this same time. The number rose to 2.5% of chickens infected at the outbreak's peak, and more than 50 million were culled.
---
Emory University restricts WiFi for students who refuse 'covid' booster jabs | added April 19
[April 5, 2022] About 1,300 students' Wi-Fi was restricted around the week of March 14 because of their failure to comply with Emory University's booster vaccine requirements, according to Executive Director of Student Health Services Sharon Rabinovitz. The restrictions caused students' Wi-Fi to slow down and blocked access to nonacademic sites such as social media and video games.
The consequence motivated over half of the affected students to either submit proof of vaccination or request an exemption, Executive Director for Covid-19 Response and Recovery Amir St. Clair said.
"The WiFi restrictions were a valuable compliance measure to help promote participation," St. Clair said. "Our hope is that it will continue to have an impact." About 94.6% of students and 91% of faculty and staff have reported being up-to-date on their vaccinations, meaning they have the initial two vaccinations and the booster shot if they are eligible, according to the University's covid-19 dashboard. T
---
Pfizer and Moderna inoculations act more like drugs than "vaccines" | added April 19
By definition, the Pfizer, Moderna, Astra Zeneca and J&J injectables are more drug-like than vaccines. Unlike traditional vaccines, they do not provide complete immunity but only decrease symptoms. They do not contain the actual agent to which the immune responses will be directed, but contain genetic information that instructs the cells of the body to actually manufacture the agent. In this case, a spike protein.
Relative to a drug classification, the four injectables for covid-19 prevention are chemical substances of a known and well defined nucleic acid structure, and which are manufactured as biological products based on the gene sequence information for the spike protein of the SARS-CoV-2 virus.
When they are administered, they do produce a biological effect in the form of stimulating immune responses including specific antibody production to increase protection against the virus, and like drugs, they can produce adverse events. When future requirements are considered, drugs are often understood to require future doses. Vaccines typically do not since they are meant to train the acquired immune system to prevent future infection.
---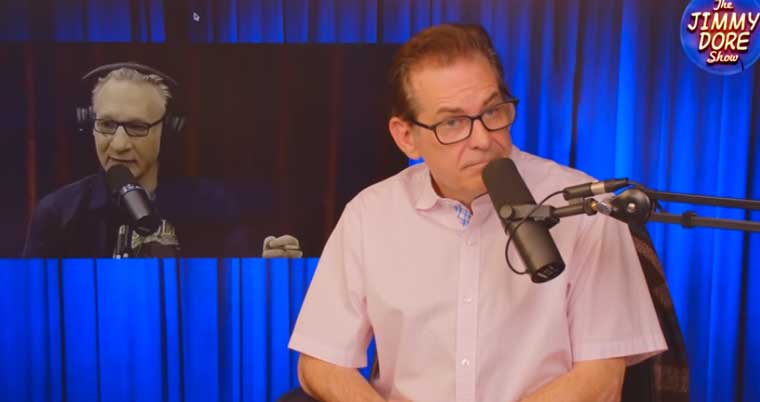 Rogan and Maher receive blow back for speaking of "the science" showing that obesity is not healthy | added April 19
Bill Maher recently appeared on Joe Rogan's podcast, and one topic the two discussed is the phenomenon of "fat phobia" in conjunction with the nation's obesity epidemic and covid's serious threat to overweight individuals.
The obese, the two agree, should not be treated like a protected class but rather as people whose health is placed in jeopardy by the extra weight. It's funny how obesity and vitamin D deficiency are not being acknowledged as serious threats to overall health.

---
Shanghai: Three 'covid' deaths announced in latest outbreak while millions locked down | added April 18
BEIJING (AP) — Shanghai authorities on Monday reported the first covid-19 deaths of the latest outbreak in China's most populous and wealthiest city.
All three who died were elderly, had underlying diseases such as diabetes and hypertension and had not been vaccinated against the coronavirus, city Health Commission inspector Wu Ganyu told journalists.
"After entering hospital, their conditions grew worse and they died after attempts to save them were unsuccessful," Wu said. The deaths raise to 4,641 the number of people China says have succumbed to the disease since the virus was first detected in the central city of Wuhan in late 2019.
---
MCM speaks with RFK, Jr. on propaganda | added April 18
Professor Mark Cripsin Miller meets with RFK, Jr. from The Defender to speak about propaganda, Oscars, and those who have "died suddenly." Crispin discusses how the Oscars 2022 were sponsored by Pfizer and how many famous people, like Bob Saget, were not included in the memoriam attribution segment. MCM has been keeping a close eye on the number of people who are "dying suddenly."
---
Gov. Kathy Hochul claims 'covid' pandemic will never again cripple N.Y. | added April 18
Gov. Kathy Hochul said in a new interview that New York would never again be crippled by the covid-19 pandemic, promising, "I'm not going to shut it down again, you can count on that."
The Democratic Party nominee for governor vowed to not reimpose covid-related restrictions that ground the state to a halt — as the Big Apple faces an uptick in cases. "I'm going to protect the health of New Yorkers, but I'm also protecting the economy," she told John Catsimatidis, host of "The Cats Roundtable," in an interview out Sunday.
"I'm not going to shut it down again, you can count on that." Hochul's comments came after New York City health commissioner Dr. Ashwin Vasan revealed Friday the five boroughs will soon shift to a "medium-risk" level due to an increase in cases driven by the highly contagious omicron subvariant.
---
Doctor faces loss of medical license over 'covid' exemption letters and 'misinformation' | added April 18
Dr. Paul Gosselin of Waterville could be reprimanded, fined or lose his medical license for his alleged failure to properly keep patient records in a dozen cases where he signed a letter urging that front-line workers be exempted from the vaccination mandate.
A Waterville doctor facing the loss of his medical license said he did not take standard steps to gather information about medical history and previous ailments before issuing letters recommending that about 100 health care and front-line workers be exempt from the state's vaccination mandate.
Dr. Paul Gosselin, who ran a practice called Patriots Health, was suspended from practice in November by the state's Board of Osteopathic Licensure after it found evidence that he was spreading misinformation about covid-19 and had issued questionable exemption letters before a Nov. 1 vaccination deadline went into effect for certain Maine workers.
---
What happened to "the science" in reinstating unlawful mask mandates? | added April 18
[April 15, 2022] Philadelphia on Monday became the first major city to reinstate its mask mandate, citing the spread of the covid-19 omicron BA.2 variant. Columbia University, Georgetown, Barnard College and Johns Hopkins University this week reinstated mask mandates for their campuses.
And the Centers for Disease Control and Prevention (CDC) extended the mask mandate for public transportation, which was supposed to expire April 18, until May 3. Are these decisions supported by science? That was the question political commentator Kim Iversen asked viewers on Thursday's segment of The Hill's "Rising."
Iversen reviewed case and mortality data from the cities of Philadelphia and Washington, D.C. She also examined nationwide data from the CDC, looking for evidence that would justify the return to masks. Starting with Philadelphia, Iversen pointed to The New York Times coronavirus tracker for Philadelphia County for April 13.
---
WHO chief praises oligarch Bill Gate's new book on upcoming pandemics | added April 18
World Health Organization director Tedros Adhanom Ghebreyesus praised the latest book by billionaire and self-styled pandemic 'expert' Bill Gates on Friday, declaring himself in full agreement with the software tycoon's insistence that "we must act on covid-19's lessons and innovate so that we can deliver swift, equitable health solutions to prevent the next pandemic."
The public health official tweeted a photo of himself with the tome, tagging the Gates Foundation, the Microsoft founder's public health policy-making vehicle and one of the primary financial benefactors of the WHO.
While Gates is not a certified medical expert – he never finished college, instead dropping out to form Microsoft with a childhood friend – his massive wealth has allowed him to effectively dominate global health policy as the largest private contributor to the global health body, behind only the US government in terms of funding.
---
Mysterious cases of hepatitis in children reported across U.S. and Europe | added April 18
In what appears to be the latest medical threat bamboozling doctors in the US and Europe, public health officials in Europe and the US are investigating dozens of puzzling cases of severe hepatitis in young children.
The viruses that typically cause the illness – hepatitis A, B, C, D and E – have been ruled out in the cases in question, leaving doctors searching for the culprit, per NBC News. And in several cases, the illness has been so severe that the children needed a liver transplant. Fortunately, no deaths have been reported (at least, not yet).
The WHO said Friday said that it was investigating 74 cases of "severe acute hepatitis" in children under age 13 in the UK and Northern Ireland. Three cases were also reported in Spain, the WHO said. It's not clear when symptoms for most of the children began, but of the first 10 identified in the UK, nine got sick in March and one in January 2022.
---
Certified nursing assistant suffers full-body convulsions after Moderna shot | added April 18
[March 18, 2022] Shawn Vidiella Skelton used to be a Certified Nursing Assistant at Good Samaritan Nursing Home in Oakland City, Indiana. "Very pressured" by her employers, Shawn submitted to the Moderna injection on January 4, 2021. Within two days, she was in full-body convulsions, including her tongue, which became swollen and raw in spasm against her teeth.
Her symptoms still continue. The medical establishment, from emergency room to primary care doctors, would diagnose Skelton as a psych patient suffering from anxiety. Yes, you read that right, and it is the most common diagnosis by medical professionals in denial about covid vaccine "adverse events," as they are antiseptically labeled. (To date, with probably only 1 percent to 10 percent reporting, the CDC's VAERS covid-vaccine-linked death count exceeds 9,000 deaths and serious injuries exceed 40,000.)
Skelton was just "stressed out by the shot," suffering from PTSD, panic attacks. Meanwhile, she says her employer has denied her worker's compensation. This is unconscionable, but what is not unconscionable about this organized global assault on humanity, from vaccine masterminds to vaccine shills?
---
Silent spring: Former Monsanto CEO avoids court in glyphosate cancer case | added April 18
Former Monsanto Chairman and CEO Hugh Grant is currently in the news. He is trying to avoid appearing in court to be questioned by lawyers on behalf of a cancer patient in the case of Allan Shelton v Monsanto.
Shelton has non-Hodgkin lymphoma and is one of the 100,000-plus people in the US claiming in lawsuits that exposure to Monsanto's Roundup weed killer and its other brands containing the chemical glyphosate caused their cancer.
According to investigative journalist Carey Gillam, Shelton's lawyers have argued that Grant was an active participant and decision maker in the company's Roundup business and should be made to testify at the trial.
---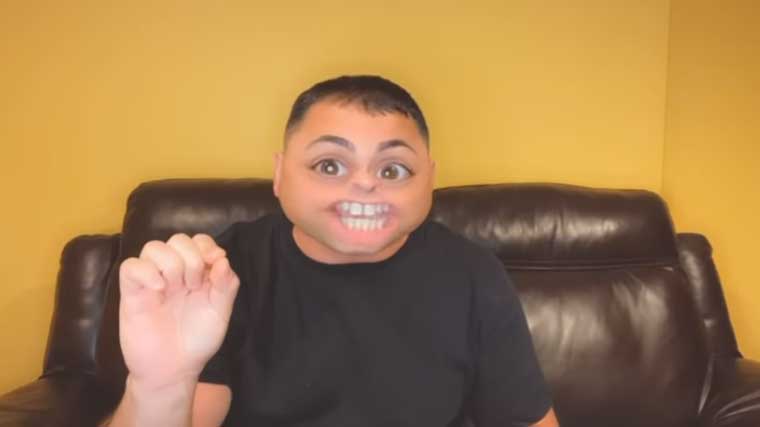 Easter was not cancelled | added April 18
Hopefully everyone has risen again today after eating some good (healthy) delicious food for Easter…
---
Journalism as a spiritual path | added April 16
I'll be continuing my theme of journalism as a spiritual path, describing the deep work I've been doing assembling the chronology of the covid era.
We have made many news chronologies through the years of Planet Waves (here is an old one from 2006), but nothing like this. As I do this meticulous work every night — a day by day accounting of events, spanning from October 2019 to the present — I am coming to terms with what happened, and what was done to us.
Earlier this week, I was interviewed by Emily Trinkaus about how I became an astrologer, and more significantly, my take on the Age of Aquarius and its relationship to technology. That interview will be on the program, though you may watch the video edition on Planet Waves Rocks, one of our fun new websites.
---
Colorado family caught in Shanghai's forced lockdown shares 'covid' insights | added April 16
COLORADO, USA — The views from Marissa, Chad, and their daughter Marysue's home in Shanghai, China have been strange lately. They took a picture of a drone that flies above residential areas reminding people to wash their hands and stay distance.
A video they shared with 9NEWS showed a truck spraying something all over the streets, and the Hauser's said locals call it "covid-killing spray." "It's something to be behind a gate knowing you can't get out," said Marissa, a Colorado native, now teaching at an International school with her husband, Chad.
Their family is on day 19 of the covid-19 lockdown in Shanghai. "I think if we had a definite date of when we were gonna get out I'd feel a lot better about it," said Marysue, their 17-year-old daughter. "But otherwise it's just like we're in here forever and we don't know when we're getting out."
---
'Covid' cases on the rise in U.S.: "It's not over", experts warn | added April 16
Yet again, the U.S. is trudging into what could be another covid-19 surge, with cases rising nationally and in most states after a two-month decline. One big unknown? "We don't know how high that mountain's gonna grow," said Dr. Stuart Campbell Ray, an infectious disease expert at Johns Hopkins University.
No one expects a peak nearly as high as the last one, when the contagious omicron version of the coronavirus ripped through the population.
But experts warn that the coming wave – caused by a mutant called BA.2 that's thought to be about 30% more contagious – will wash across the nation.
They worry that hospitalizations, which are already ticking up in some parts of the Northeast, will rise in a growing number of states in the coming weeks. And the case wave will be bigger than it looks, they say, because reported numbers are vast undercounts as more people test at home without reporting their infections or skip testing altogether.
---
The danger of medical mandates on children | added April 16
Our public health agencies such as the CDC and NIH, and television medical experts seem unable to address key health messages that could have a dramatic effect in reducing risk of severe sequelae in higher-risk populations such as the minority and African-American population to the scourge of SARS-CoV-2.
These agencies and media echo chambers squandered many opportunities to inform the public on simple yet very effective messaging (vitamin D supplementation, obesity control, early treatment etc.) that could have reduced morbidity and saved lives. They continue to. Not just for covid-19, but for many other illnesses.
For example, obesity emerged as a potent super-loaded risk factor behind age in the harmful sequelae and a human target for SARS-CoV-2 in most studies, in addition to being elderly, frail and having comorbid conditions. Being younger with comorbid conditions also placed one at risk.
---
Locked down states had some of the worse health related effects, according to new 'covid' study | added April 16
As hard as it is to believe, the Chinese regime is still employing a "zero covid" strategy and claims it can eradicate covid entirely through lockdowns and vaccinations.
China's draconian, nightmarish, near-total lockdown policy—which is notably still "necessary" in spite of widespread vaccination—has recently been revived in Shanghai where residents are now struggling to find food. But the regime has only doubled down on the policy, with Chinese President Xi Jinping declaring that "persistence is victory."
This approach has no basis in any actual science, however, and contradicts decades of epidemiological research condemning lockdowns. Moreover, a 2021 joint study from USC and the Rand Corporation concluded "excess mortality increases" following "the implementation of SIP [shelter-in-place] policies."
---
Twenty-five percent of three year-olds in Britain have a social media account | added April 16
This is according to a 2021 survey of parents by the UK communications regulator Ofcom. As Statista's Martin Armstrong details below, despite most social media sites setting their recommended minimum age at 13, as much as 80 percent of 12-year-olds have some kind of profile and, as the infographic below illustrates, at no age from 3 onwards are the figures below one quarter of all children included in the survey.
In terms of specific platform use, Ofcom states: "Children aged 8-11 were more likely to have profiles on TikTok (34 percent) and YouTube (27 percent). TikTok in particular is growing in popularity, even among the youngest age groups; 16 percent of 3-4 year-olds and 29 percent of 5-7s use the platform."
Overall, of all children aged 3 to 17, YouTube is the most popular service (89 percent use it). While for some, the video sharing platform may not be considered a traditional form of social media, TikTok certainly is, and attracted 50 percent of UK 3-17-year-olds in 2021.
---
Over one million 'covid' vax injuries, nearly 27,000 deaths reported on VAERS, shows CDC data | added April 16
The Centers for Disease Control and Prevention (CDC) today released new data showing a total of 1,226,314 reports of adverse events following covid vaccines were submitted between Dec. 14, 2020, and April 8, 2022, to the Vaccine Adverse Event Reporting System (VAERS). VAERS is the primary government-funded system for reporting adverse vaccine reactions in the U.S.
The data included a total of 26,976 reports of deaths — an increase of 277 over the previous week — and 219,865 serious injuries, including deaths, during the same time period — up 2,564 compared with the previous week.
Excluding "foreign reports" to VAERS, 805,921 adverse events, including 12,471 deaths and 79,811 serious injuries, were reported in the U.S. between Dec. 14, 2020, and April 8, 2022.
---
Letter to California legislature over tyrannical misuse of power | added April 16
"Never has our future been more unpredictable, never have we depended so much on political forces that cannot be trusted to follow the rules of common sense and self-interest—forces that look like sheer insanity, if judged by the standards of other centuries."
— Hannah Arendt, The Origins of Totalitarianism
I am writing to urge No votes on AB2098, SB1390, AB1797, SB1464, SB871, SB866, and SB1479, and part of a decalogue of medical tyranny bills (down to seven now that SB1184 passed on April 5 while AB 1993 and the HIPAA-violating SB 920 were pulled).
AB2098 threatens to strip physicians and surgeons of their licenses for "unprofessional conduct," which it defines as: disseminat[ing] or promot[ing] misinformation or disinformation related to covid-19, including false or misleading information regarding the nature and risks of the virus, its prevention and treatment; and the development, safety, and effectiveness of covid-19 vaccines."
---
April 5-11 part 1: In memory of all those who 'died suddenly' | added April 16
Sudden and untimely deaths all over Canada, the UK and Ireland, and "a painful mystery" claims the life of an American living in Nicaragua.
CANADA, Local car community rallies to remember one of their own. April 5, 2022 Lethbridge, Alberta – He died suddenly recently at the age of 29, leaving a wife and young child without a husband and father. Grayson Mutter, a popular and well-known staff member at Subaru of Lethbridge, also left behind friends he may not have known he even had.
And they showed up in force on Saturday night to pay tribute to a man who left this earth far too young. Members of the city's car fraternity filled a parking area beside Subaru of Lethbridge Saturday night and did a cruise in Mutter's honour.
---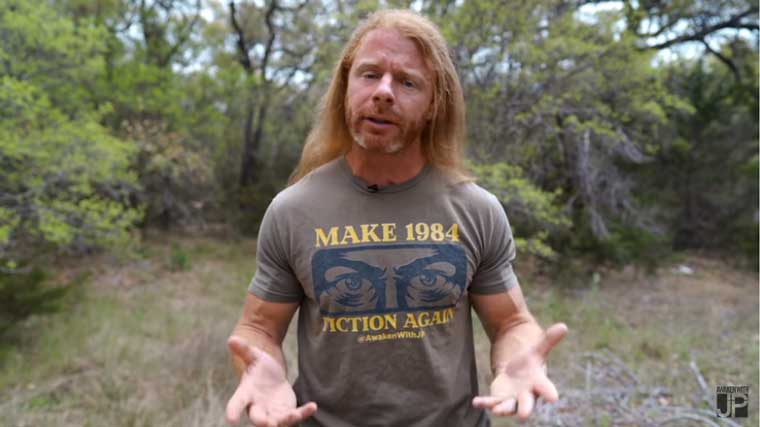 The logic of 'body positivity' | added April 16
The body positivity movement is so smart and effective that it should be applied to every aspect of life. Here's how it works.
---
Shanghai police arrest residents for objecting to having their homes turned into 'covid' quarantine centers | added April 15
PPE-clad police in Shanghai this week pinned down and arrested residents who objected to their homes being turned into covid quarantine centres.
The Chinese city with 26million inhabitants has now spent more than three weeks in the world's toughest lockdown in an attempt to eradicate the omicron variant of coronavirus under the Communist regime's strict Zero Covid policy. Chilling video shared by social media users before being taken down shows scuffles in the streets today as cops forcibly restrained those who resisted.
Dozens of buildings in the city have been converted to makeshift isolation hubs as local officials struggle to contain record infection rates. The city reported 23,000 covid cases on Friday, down slightly from more than 27,000 the day before.
---
FDA authorizes first 'covid' breath test with emergency use authorization | added April 15
The US Food and Drug Administration has granted emergency use authorization to the first covid-19 test that spots chemical compounds associated with the coronavirus in breath, the agency said Thursday.
The FDA said the InspectIR Covid-19 Breathalyzer, which is about the size of a piece of carry-on luggage, can be used in medical offices and mobile testing sites. It can give results in less than three minutes. The system separates and identifies chemical mixtures to detect five compounds associated with SARS-CoV-2 infection.
A study of the InspectIR Breathalyzer found it accurately identified more than 91% of positive samples and nearly 100% of negative samples. Similar sensitivity was found in another study that focused on the omicron coronavirus variant. However, a positive result should be confirmed with a PCR test, the FDA said.
---
Evolved 'omicron' variants sweeping quickly through New York, says state health officials | added April 15
Two new versions of omicron, the coronavirus variant that has swept through the world in the past few months, are circulating in New York State and may be responsible for rising infections in the region over the past few weeks, state health officials announced on Wednesday.
The appearance of these variants, both of which evolved from the subvariant BA.2, may explain why New York has been the national hot spot the last few weeks, the officials said. So far, the new viruses do not appear to cause more severe disease than previous variants, the officials said.
The two subvariants appear to spread rapidly, with a growth advantage of about 25 percent over BA.2, which itself was more contagious than any variant that came before it. But it's unclear whether the subvariants spread more quickly because of greater contagiousness or an improved ability to sidestep the body's immune defenses. One of the new subvariants has a mutation that has been shown to help dodge immunity.
---
Elon Musk offers 43 billion dollars to own Twitter and save free speech | added April 15
Elon Musk is offering to buy Twitter for $43 billion, saying the social media company "needs to be transformed as a private company."
The billionaire and founder of electric car maker Tesla, who earlier this month disclosed he owns a 9.2% stake in Twitter, proposed in a regulatory filing on Thursday to buy all of the company's outstanding common stock for $54.20 per share.
"I invested in Twitter as I believe in its potential to be the platform for free speech around the globe, and I believe free speech is a societal imperative for a functioning democracy," he said in the filing. "However, since making my investment I now realize the company will neither thrive nor serve this societal imperative in its current form."
---
Biden's CDC reinstates mask mandates while ending 'covid' restrictions for migrants | added April 15
While simultaneously ending all covid restrictions for migrants crossing illegally into the United States, Joe Biden's CDC has extended mask mandates for Americans on planes and public transport.
A CDC statement declares "Since early April, there have been increases in the seven-day moving average of cases in the U.S. The CDC Mask Order remains in effect while CDC assesses the potential impact of the rise of cases on severe disease, including hospitalizations and deaths, and healthcare system capacity."
The agency announced that "TSA will extend the security directive and emergency amendment for 15 days, through May 3, 2022." White House Press Secretary Jen Psaki wasn't prepared to comment on the possibility that the mandate will be further extended next month:
---
South Korea ends most 'covid' restrictions except mask mandates | added April 15
South Korea has said it will lift all covid-19 social distancing rules, except for the requirement to wear masks, marking the first time most restrictions have been lifted since the pandemic began two years ago.
The 10-person limit on private social gatherings and a midnight curfew at restaurants, coffee shops and other indoor businesses will come to an end on Monday, Prime Minister Kim Boo-kyum announced.
"The omicron [variant] has shown signs of weakening significantly after peaking in the third week of March," Kim said on Friday. "As the virus situation is stabilised and capabilities of our medical system are confirmed, the government [has] decided to boldly lift social distancing measures."
---
U.S. Navy reaches 804 sailors fired for refusing 'covid' shot as service pushes 'fully vaxed' status | added April 15
The Navy separated 41 sailors over the past week, as the sea service continues to move toward a fully vaccinated operational force. The Navy has so far separated 804 sailors; the vast majority of them were active-duty. In the past week, 39 active-duty sailors were separated, bringing the total to 753, not including the 22 sailors separated in their first 180 days.
Two reservists were also separated in the past week, which brings the total number of reservists separated to 27. The two branches under the Department of the Navy have the most covid-19 vaccine-related separations in the Department of Defense.
The Marine Corps has separated a total of 1,787 Marines, which means 193 Marines were separated in the past week, according to the service's covid-19 update, which will now be published monthly. The Air Force has separated 261 airmen, according to the service's most recent covid-19 update. The branch leads the others in terms of religious exemptions, approving 42 and denying 5,129 requests and 1,692 ones on appeal.
---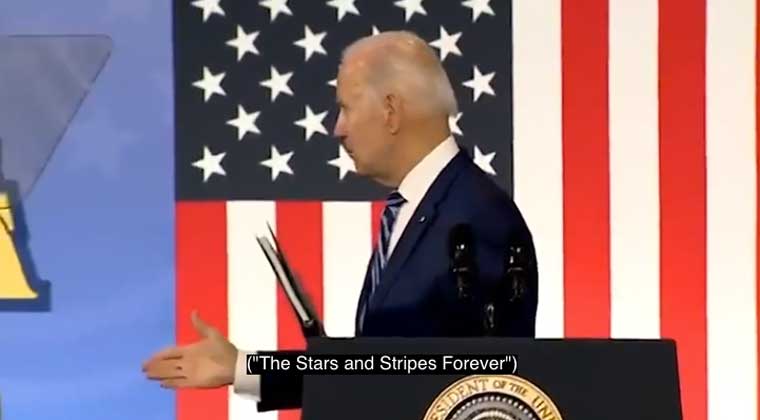 Biden shakes hands with thin air | added April 15
Editor's Note: Is Joe shaking hands with the Ghost of Corona Past? The one that comes and goes when it pleases? — mmd
President Biden was left empty-handed following an address at a North Carolina university Thursday. Biden, 79, had just finished delivering a nearly 40-minute speech at North Carolina Agricultural and Technical State University in Greensboro when he turned toward stage right with his paw outstretched in a handshake position.
There was no one else on stage and no one from the applauding crowd approached the president to exchange the pleasantry, according to footage of the event. The Democrat did press some flesh at the start of the speech, shaking hands with Malcolm Hawkins, the electrical engineering student who introduced him.
His remarks were aimed at pressuring Congress to increase funding for semiconductors production as proposed in the Bipartisan Innovation Act. Some political adversaries reacted to the ungraceful exit, including Sen. Ted Cruz (R-Texas), who tweeted an eye-roll emoji alongside footage of the air handshake.
---
'Covid' anti-viral pill, Paxlovid, sits on shelves unused as physicians not prescribing it | added April 15
More than 500 people are still dying of covid-19 every day in the U.S., but an ample supply of a highly effectively antiviral drug is sitting on shelves, unused.
The drug, Pfizer's antiviral pill Paxlovid, was authorized for emergency use for high-risk people in December. Clinical trials found that a five-day course cut a patient's risk of hospitalization and death by 89 percent. Supplies of the pills initially were extremely constrained, with limited doses doled out to states each week. As the omicron variant of the coronavirus spread, doctors and patients scrambled to find the pills.
Now, four months later, the supply of the potentially lifesaving medication has rapidly improved in the U.S., but in a twist, physicians don't seem to be prescribing much of it.
---
Biden administration extends transportation mask mandates while CDC monitors spread of 'omicron' | added April 14
The Biden administration is extending a mask mandate for airplanes and transit for 15 days, the Centers for Disease Control and Prevention said Wednesday.
The mandate was set to expire after April 18, following a one-month extension announced in March. Airlines have required masks on planes since early in the covid pandemic in 2020, but the Biden administration made them mandatory in early 2021.
The CDC said it is monitoring the spread of omicron, including the BA.2 subvariant. "Since early April, there have been increases in the 7-day moving average of cases in the U.S. In order to assess the potential impact the rise of cases has on severe disease, including hospitalizations and deaths, and health care system capacity, the CDC Order will remain in place at this time," the CDC said in a statement.
---
EPA plans to protect wildlife from deadly pesticides, environmental advocates push for more holistic concrete steps | added April 14
Environmental campaigners on Tuesday cautiously embraced the Biden administration's historic new blueprint to guard endangered species from pesticides as a much-needed step forward while also calling for more concrete moves to protect wildlife, people and the planet.
Welcoming the Environmental Protection Agency's (EPA) "first-ever comprehensive workplan" on the topic, Center for Biological Diversity environmental health director Lori Ann Burd said in a statement that "I'm encouraged that the EPA has finally acknowledged the massive problem it created by refusing, for decades, to consider the impacts of chemical poisons on our most vulnerable plants and animals."
"The agency's refusal to consider how pesticides affect endangered species has pushed countless species closer to extinction," Burd continued.
---
'Covid', drug overdoses, higher cancer rates make 2021 deadliest year in U.S. history, shows CDC data | added April 14
NEW YORK (AP) — 2021 was the deadliest year in U.S. history, and new data and research are offering more insights into how it got that bad.
The main reason for the increase in deaths? Covid-19, said Robert Anderson, who oversees the Centers for Disease Control and Prevention's work on death statistics. The agency this month quietly updated its provisional death tally. It showed there were 3.465 million deaths last year, or about 80,000 more than 2020′s record-setting total.
Early last year, some experts were optimistic that 2021 would not be as bad as the first year of the pandemic — partly because effective covid-19 vaccines had finally become available. "We were wrong, unfortunately," said Noreen Goldman, a Princeton University researcher.
---
Pfizer-BioNTech claim their 'covid' booster shots offer strong immune response in healthy children | added April 14
Healthy children ages 5 to 11 mount a safe, strong immune response to the Pfizer-BioNTech covid-19 booster, according to a new study from the companies.
Blood samples from 30 children showed a 36-fold increase in antibodies against the omicron variant after receiving the third shot. In 140 children, a third dose also increased antibodies six-fold against the original strain of the virus.
Because the vaccine is already approved in adults, regulators have allowed immune responses to be used as a metric of effectiveness, instead of actual infections. No new safety issues arose among the 400 children in the booster trial.
---
Fauci admits lockdowns are used to inoculate people, China has less effective 'covid' shots | added April 14
Appearing on MSNBC Wednesday, Anthony Fauci let the truth about lockdowns slip… that they are theatre designed to scare people into getting vaccinated.
When asked by host Andrea Mitchell about the unfolding lockdown hellscape in China, Fauci actually praised the Communist government's actions. Fauci stated "China has a number of problems, two of which are that the complete lockdown, which was their approach, a strictest lockdown you'd never be able to implement in the United States.
Although that prevents the spread of infection, I remember early on they were saying, and I think accurately, they were doing better than anyone else." Then came the kicker as Fauci declared "You use lockdowns to get people vaccinated so that when you open up, you won't have a surge of infections."
---
Chiropractic doctor, Brian Ardis warns "watch the water" on Stew Peters | added April 14
Editor's Note: The Children's Health defense published an article that states Ardis' connection of 'covid' to snake venom is an unsubstantiated stretch, but Remdesivir points valid. — mmd
The plandemic continues, but its origins are still a nefarious mystery. How did the world get sick, how did covid really spread, and did the Satanic elite tell the world about this bioweapon ahead of time? Dr. Bryan Ardis (www.ardisantidote.com) has unveiled a shocking connection between this pandemic and the eternal battle of good and evil which began in the Garden of Eden.
In this Stew Peters Network exclusive, Director Stew Peters, award winning filmmaker Nicholas Stumphauzer and Executive Producer Lauren Witzke bring to light a truth satan himself has fought to suppress.
---
Documents provided by Apple and Google reveal President Biden's DOJ secretly spied on Project Veritas journalists | added April 14
Project Veritas announced today that Apple and Google came forward and provided documents showing that President Biden's Department of Justice issued nine secret subpoenas to them for multiple Project Veritas journalists' private information.
The subpoenas and warrants even extended to the journalists' security detail. In addition to compelling Apple and Google not to disclose that the constitutionally-protected information of journalists was being surveilled by the highest levels of our government, the Department of Justice sought payment information, MAC addresses, browsing history and other personal information from multiple employees of Project Veritas.
The shocking revelation from Apple and Google comes on the heels of last month's news. Microsoft Corporation was similarly compelled by the Department of Justice which filed a series of secret warrants, orders, and a subpoena to surreptitiously collect privileged and constitutionally-protected communications and contacts of eight Project Veritas journalists.
---
Shanghai continues to face record breaking 'covid' cases while asymptomatic people quarantine | added April 14
SHANGHAI — China's financial hub Shanghai reported over 27,000 coronavirus cases on Thursday, setting a record a day after President Xi Jinping said that the country must continue with its strict "dynamic covid clearance" policy and pandemic control measures.
Shanghai is battling China's worst covid-19 outbreak since the virus first emerged in Wuhan in late 2019, with the city's 25 million residents remaining largely under lockdown, though restrictions were partially eased in some areas this week.
Raising hopes for a shift in policy, on Wednesday the Chinese Center for Disease Control and Prevention (CDC) published a guide on home quarantining on its social media. Under China's tough rules, even people without symptoms must go into quarantine at centralized facilities, where many people have complained about poor conditions.
---
No, the justification for locking up healthy people is not acceptable | added April 14
According to the worst kind of special pleading we have seen in the alternate media recently it's actually ok to lock up your citizenry 24/7 to the point of mental and physical torture if you really REALLY think there's an uber-scary virus out there.
Well, it is in China anyway. Where "DEFCON something" just rewrites the ethical rule book. Because China's government can be trusted to put their citizens first. Even to the point of locking them up and throwing away the key.
Couple of basic points these people need to remember since they have apparently been dozing for two years. The bio labs excuse is exactly why the "covid was made in a lab" story was allowed to remain in the mainstream narrative almost from day one, even while being officially 'denied'.
---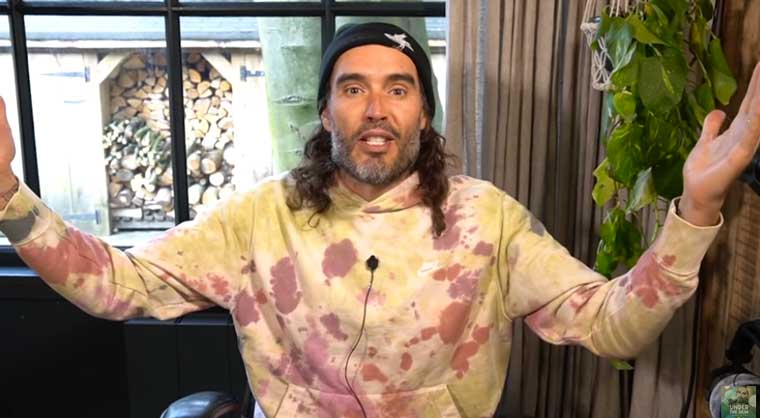 The 'covid' narrative is making sense now | added April 14
What's the truth of the covid origins? A bombshell article by Vanity Fair based on more than 100,000 leaked documents uncovers some damning revelations.
---
Action alert: Join the lawsuit to return power to "We the People" | added April 13
Uniting NYS is proud to announce that we have teamed up with a group of NYS Legislators, and together we are suing Governor Hochul, DOH Commissioner Bassett, the Department of Health, and the Public Health & Health Planning Council over their illegal forced "Isolation and Quarantine" regulation! We are proud to be standing together with Senator George Borrello, Assemblyman Mike Lawler, and Assemblyman Chris Tague in our pursuit of justice. These legislators are true leaders.
The Regulation…
10 NYCRR 2.13 "Isolation and Quarantine Procedures"
-Allows the DOH to pick and choose who they want to force to isolate or quarantine, without proof that the person poses a health threat, for however long the DOH wishes to force the quarantine, and at a location that the DOH deems appropriate (which can include a quarantine "facility" or detention center).
-They do not need to prove that you are actually sick. They can just suspect that you MIGHT be harboring a communicable disease.
-There is no age restriction, so they can force you, or your child, or your elderly parent/grandparent into isolation or quarantine, for however long they want!
-It is the antithesis of what our country stands for, so we intend to stop them!
---
Son describes mother's sudden development of fatal brain disease after Moderna shot | added April 13
Carol Beauchine died Aug. 2, 2021, from sporadic Creutzfeldt-Jakob Disease (CJD), a rapidly developing, fatal degenerative brain disorder she developed after her second dose of Moderna's covid-19 vaccine.
In an exclusive interview with The Defender, Carol's son, Jeffrey Beauchine, said it was excruciating to watch his 70-year-old mother — who was healthy until she got the vaccine — die from a disease he believes the vaccine caused.
"I've seen a lot in my 20 years as a police officer," Beauchine said. "I've seen hundreds of people shot and this affected me more than anything." Beauchine said Carol received her first dose of Moderna on Feb. 16, 2021, and didn't report any complaints. After getting the second dose on March 17, Carol immediately said she "felt different."
---
New study suggests 'covid' linked to Alzheimer's-like brain symptoms | added April 13
For some, it's just a sniffle. But for others, covid-19 can hit hard. Either way, some people who get covid-19 will suffer from long-term effects. This is known as "long covid," and its sufferers are often referred to as "long haulers."
Chances are you already know about long covid and you may even have been affected by it or have friends or family who are. What is less well known, however, is that neurological issues are common in long covid.
Brain inflammation, stroke, chronic headache, disturbed consciousness, cognitive impairment, and "brain fog" (an all-encompassing phrase to describe a condition that usually manifests as slow thinking, memory lapses, and difficulty concentrating) can all result after infection with the virus known as SARS-CoV-2.
---

U.S. schools use surveillance cameras to catch unmasked children | added April 13
A US school district with 95,000 students switched during the pandemic to using its "swarm" of automated surveillance tech to identify children who showed up at school without wearing a mask.
The "smart cameras," produced by Motorola's Avigilon and capable of facial recognition and gun detection, were catching even those students who were wearing their masks pulled under the nose.
Avigilon originally sold the surveillance network to the Fulton County, Georgia school district several years ago as a way to prevent mass shootings. With the pandemic, the company pivoted to adding a "no mask detection" capability to their cameras, said to be powered by AI tech.
---
Boris Johnson fined for attending lockdown party that broke 'covid' building laws | added April 13
In recent weeks Prime Minister Boris Johnson of Britain has revived his fortunes at home by becoming Europe's most aggressive supporter of Ukraine's fierce fight against Russian invasion.
But on Tuesday Mr. Johnson was battling for his own survival again, after police fined him for attending a lockdown party in Downing Street that broke coronavirus laws made in the very same building.
Mr. Johnson said on Tuesday night that he had paid the fine, though he did not say how much it was, insisting that he would continue in his job despite calls for his resignation, including from the opposition Labour leader. He added: "I once again offer a full apology."
---
CDC estimates BA.2 subvariant accounts for more than 90 percent of Northeast 'covid' cases | added April 13
The BA.2 sublineage of the omicron variant is now responsible for more than 9 in 10 covid-19 cases in the Northeast, the Centers for Disease Control and Prevention estimated Tuesday, as the region is now responding to upticks in cases and hospitalizations.
Nationwide, prevalence of BA.2 — which has increasingly displaced the BA.1 omicron subvariant that was behind the winter surge — is estimated at around 85.9% through the end of last week. That's up from 75.4% the week prior.
BA.2's ascent has already led to the Food and Drug Administration revoking authorization for sotrovimab, a monoclonal antibody treatment, over concerns it wouldn't be effective against infections caused by the subvariant. GlaxoSmithKline and Vir Biotechnology say they are working on asking the FDA to greenlight resuming use of the treatment at a higher dose.
---
Japan reports first case of new 'omicron' XE strain while cases rise in Europe | added April 13
Japan has reported its first case of omicron XE — a new covid-19 strain first detected in the U.K. — just as British cases of the subvariant rise.
The XE variant was found in a woman in her 30s who arrived at Narita International Airport from the U.S. on March 26. The woman, whose nationality was not immediately disclosed, was asymptomatic, Japan's health ministry said Monday. It comes as cases of the new strain have almost doubled in Britain, according to the latest statistics from the U.K. Health Security Agency.
As of April 5, 1,125 cases of XE had been identified in the U.K., up from 637 on March 25. The earliest confirmed case has a specimen date of Jan. 19 of this year, suggesting it could have been in circulation in the population for several months.
---
Bill Gates calls 'anti-vax protests' ironic on recent Ted Talk | added April 13
Bill Gates said "it's somewhat ironic" that anti-vaccine protesters falsely accuse him of malice through his work on vaccine development when his organization has helped save millions of lives.
Gates addressed conspiracy theories and anti-vaccine activists on Tuesday at the TED2022 conference in Vancouver, Canada, where he gave a talk on how to prevent against the next pandemic.
Anti-vaccine activists have spread misinformation on social media that have been shared worldwide, contributing to vaccine hesitancy in some communities, which experts say has prolonged the covid-19 pandemic.
---
China accuses U.S. of "weaponizing" extended Shanghai 'covid' restrictions | added April 13
China has lashed out at the United States for ordering its consulate staff to leave the locked-down city of Shanghai, accusing officials of "weaponizing" the financial hub's failing attempt to contain the spread of covid-19.
On Monday, the US State Department "ordered" the departure of non-emergency employees and their families from the city of 25 million "due to a surge in covid-19 cases and the impact of restrictions related to (China's) response," according to a statement on its website.
The notice came just days after the State Department authorized the "voluntary departure" of staff from Shanghai. A travel advisory also urges Americans to "reconsider travel" to all of China, citing stringent covid restrictions including "the risk of parents and children being separated."
---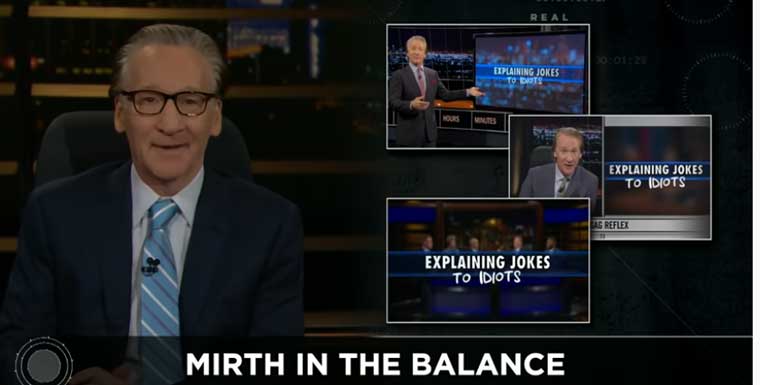 The war on jokes must end | added April 13
As a public service for the humor-impaired, Bill breaks down the joke that led to Will Smith slapping Chris Rock at the Oscars.
---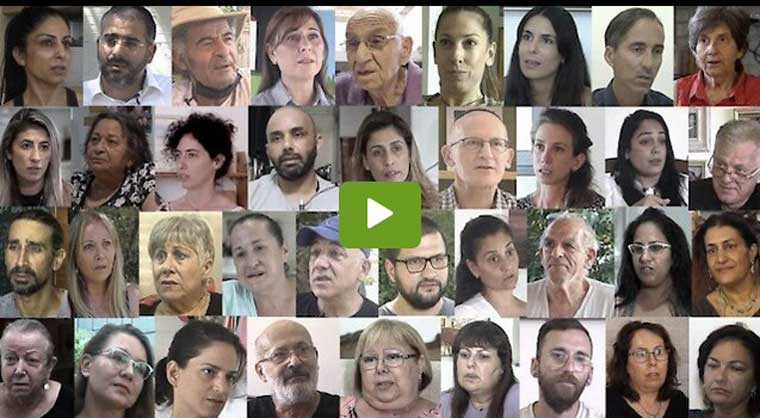 Testimonies of 'covid' vax injuries | added April 12
The Testimonies Project was created to provide a platform for all those who were affected after getting the covid-19 vaccines, and to make sure their voices are heard, since they are not heard in the Israeli media. We hope this project will encourage more and more people to tell their story.
---
Sixers player Matisse Thybulle to miss Toronto games for refusing 'covid' shots | added April 12
The Sixers will play the Toronto Raptors in the first round of the playoffs and Matisse Thybulle will be unavailable for Games 3 and 4 (and 6 if necessary).
Those facts were confirmed Sunday night. The Sixers beat the Pistons at Wells Fargo Center to move to 51-31, finished the regular season fourth in the Eastern Conference, and drew the fifth-seeded Raptors. Thybulle spoke after the game and his remarks were decidedly atypical for a sports setting. In some ways, the 25-year-old cleared important things up.
He confirmed that he is not fully vaccinated against covid-19, which means he'll be ineligible to play in Toronto. Since Jan. 15, athletes have needed to be fully vaccinated to enter Canada. When Thybulle was listed on the Sixers' injury report as "ineligible to play" for their game Tuesday, it was logical to link that mandate with his vaccination status.
---
Philadelphia becomes first major city to reinstate indoor mask requirements due to rising 'covid' cases | added April 12
Philadelphia will reinstate indoor mask mandates Monday, April 18, as its  covid-19 cases quickly rise, the city's Public Health Commissioner Dr. Cheryl Bettigole announced Monday.
The city is the first major US metropolitan area to bring back masking requirements after a slew of cities and states dropped restrictions as cases began trending downward in January. The city will move to its second level of covid-19 restrictions, which requires Philadelphians to wear masks in all indoor public places, including schools, businesses, restaurants and government buildings.
"Starting today, I'm asking all businesses and institutions in Philadelphia to dig up those old masks-required signs and start hanging them in your windows," Bettigole said in a news conference.
---
U.S. orders non-emergency government staff out of Shanghai amid chaotic 'covid' lockdowns | added April 12
BEIJING — The U.S. has ordered non-emergency government staff to leave Shanghai, which is under a tight lockdown to contain a covid-19 surge.
Many residents in the city of 26 million have been confined to their homes for up to three weeks as China maintains its "zero-covid" strategy of handling outbreaks with strict isolation and mass testing.
But people living under the restrictions have described an increasingly desperate situation, with families unable to leave their homes or obtain food and daily necessities, while people who test positive for the coronavirus have been forced into mass quarantine centers where conditions at times have been called crowded and unsanitary.
---
Six active Marine pilots speak on 'being grounded' for refusing the 'covid' shots | added April 12
Six active duty Marines are speaking out against the Biden administration's coronavirus vaccine mandate in a video that was aired during an anti-vaccine-mandate rally in Los Angeles on Sunday.
In the video, the six pilots — including the first female Marine F-35C pilot — speak about the effect their opposition to the mandate has had on their lives. They all face discharge from the military, the loss of benefits, or have faced some punitive measures.
Marine Lt. Col. Scott Duncan, a former Top Gun instructor and F-35 pilot, begins the video saying he was competitively selected to command an F-35 squadron, but that was rescinded due to his opposition to the vaccine mandate. "I was competitively selected to command an F-35 squadron. That achievement took 18 years and seven months and was recently taken away because my religious accommodation and appeal both came back denied," he said.
---
Australian sportscasters link 'covid' boosters to uptick in heart disease and Bell's palsy cases | added April 12
Sports broadcasters on Australian television had a candid conversation questioning whether the covid vaccine could be causing soccer players to develop heart issues that ultimately take them off the pitch.
During Channel Nine's "Sunday Footy Show," panelists discussed how Port Adelaide player Ollie Wines, 27, was removed from a match against Melbourne last Thursday, with the team blaming unexplained "heart irregularities." "Is there a lot of this going on in world sport at the moment, Damo? A lot of athletes have got these issues?" panelist Nathan Brown asked show host Damian Barrett.
"Are you referring to the booster shots and the contracting of covid?" Barrett inquired. Brown confirmed, "I was referring to the booster shots, that's obviously the word going around." "Look, it's being discussed," Barrett told him.
---
EPA ignores own science on deadly insecticides with plans to extend registration of toxins | added April 12
Read more at The Defender
Recent coverage by The Guardian of the U.S. Environmental Protection Agency's (EPA's) plan — to extend the registration of several demonstrably harmful neonicotinoid insecticides — compels Beyond Pesticides to identify, once again, the agency's failures to enact its core mission.
That mission is "to protect human health and the environment," and to ensure that "national efforts to reduce environmental risks are based on the best available scientific information."
EPA has undertaken a review of the registration of several members of the neonicotinoid (neonic) family of pesticides and, despite the agency's own findings of evidence of serious threats to pollinators, aquatic invertebrates, and other wildlife, it issued interim decisions on these neonics in January 2020 that disregard the science on the pesticides' impacts.
---
The rebranded, sexier flu known as 'covid' | added April 12
As the story of covid-19 was unfolding back in early 2020, demanding every moment of our attention, there was another historic health event involving a viral relative.
This unprecedented event strangely coincided with the covid-19 crisis but did not register a blip in the media landscape. The 2020 media season began with warnings that the coming flu season was destined to be one of the worst in history. Even the CDC/NIAID Grand Poobah himself, Anthony Fauci, predicted early on that the 2020 flu season would be one of the worst in decades.
Despite those early forecasts, reports of the predicted flu rampage became scarce to non-existent by early March. At the same time, the CDC scaled back its comprehensive 'Flu View' Surveillance System, its flagship offering for 22 years and shifted their focus to another "Influenza Like Illness"(ILI), covid-19.
---
A look at the indefensible treatment of people who test 'covid' positive in Shanghai | added April 12
I know many people who always spring to the CCP's defense, no matter what the charge, on the assumption that it can't be true, or that it can't be all that bad, or that there's a damn good reason for it.
This reflex is driven by the Manichaean fantasy that China and the US are fundamentally at odds, that the US is way worse, and that any bad news out of China comes from Langley.
That is a fantasy, for several reasons too complex to deal with adequately here. In any case, that tendency to carry water for the CCP is especially notable when it's indulged by people who are rightly outraged when the US (or any other of the "democracies") does what China's doing, or has done, but, when China does it, either they go mute, or (wrongly) wax supportive of the crime.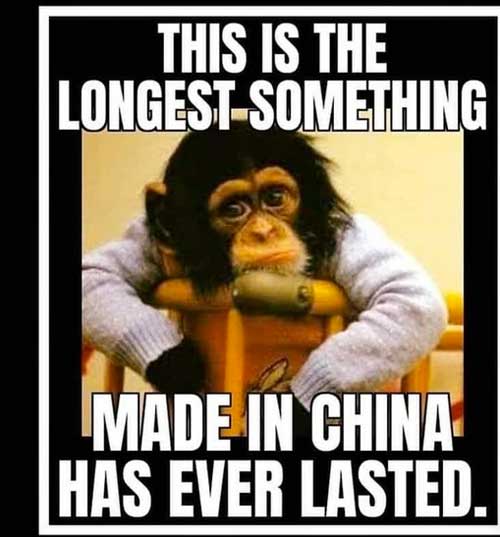 ---

Uncle Vinny 'identifies' | added April 12
Uncle Vinny identifies as a German Shepard and …
---
Minnesota hospitals reported false numbers of 'covid' related deaths, according to new data | added April 11
Editor's Note: Governor Tim Waltz should resign for fraudulent, unjustifiable restrictions on an entire state. He and other so-called 'heads of state' imposed fear-based, abstruse restrictions on the people and must be held responsible. Their immoral, unlawful medical mandates, which cause more harm than good, are an example of this tyrannical game of control — it must end once and for all. Enough is enough. We demand transparency and bodily autonomy. It is our duty as citizens to hold these government officials accountable. — mmd
Only 371, or 2.67% of the 10,984 certificates we examined, were "covid only" with no comorbidity listed. When the virus covid-19 arrived in the United States in early 2020, our first reaction was understandably fear.
This virus was extremely contagious, and was spreading far more quickly than previous viruses because unlike its predecessors it had been engineered with a "furin cleavage site," enabling it to easily embed itself in the human cell. It quickly emerged that covid created a serious risk of death for the very elderly, especially those suffering from other serious health conditions.
Our political leaders and health community leaders decided that it was necessary to quarantine the entire population. They enforced that decision with the force of law, and also with a deliberate effort to create widespread fear and panic. In Minnesota, our leaders believed that creating fear was the best way to achieve buy-in to a complete shutdown of the state. The governor engaged the University of Minnesota School of Public Health to create a predictive model.
---
U.S. virologist allowed Wuhan's "Bat Woman," Shi Zhengli to change congressional brief on 'covid' pandemic | added April 11
[April 6, 2022] According to documents obtained by U.S. Right to Know, biosafety expert and virologist James Le Duc allowed Wuhan's top virologist, Shi Zhengli, to make any changes she wanted to his Congressional briefing on the pandemic.
An American virologist asked Wuhan Institute of Virology (WIV) scientists to edit a briefing he prepared for Congressional staff, according to documents obtained by U.S. Right to Know. "I certainly do not want to compromise you or your research activities," wrote leading biosafety expert and virologist James Le Duc to Shi Zhengli, a top virologist at the Wuhan Institute of Virology nicknamed the "Bat Woman," in April 2020.
"Make any changes that you would like," he wrote, attaching a copy of his prepared comments. Le Duc also shared his informal testimony with Yuan Zhiming, director of the Wuhan Institute of Virology's highest security laboratory, the Wuhan National Biosafety Laboratory.
---
Unlabeled nanotechnology used in over 2,000 foods and 'covid' vax linked to blood-brain health defects | added April 11
If you're one of those people that can often be found in the food aisles of grocery stores reading labels and looking for ingredients you can't pronounce and don't want to eat, you've most likely noticed several ingredients that, unbeknownst to you, are made using nanotechnology—a process that converts silver, copper, gold, aluminum, silicon, carbon, and metal oxides, among other metals, into atom-sized particles that are one-billionth of a meter in size.
Commonly used nano-sized ingredients include titanium dioxide, which may be the most well-known additive. Others, such as silicon oxide, calcium carbonate, iron oxides and hydroxides, calcium silicate, tricalcium phosphates, and synthetic silicas, are only a few of the additives that may be in your pantry right now.
Nanotechnology has become widely used in food production and manufacturing since the 1990s, and its components are unimaginably small—one-hundredth the size of a strand of human hair. They make our food more colorful, brighter, creamier, or crunchier, and they keep it fresher for longer as well.
---
Fully boosted NYC Mayor Eric Adams tests positive for 'covid', isolating on anti-viral medication | added April 11
UPPER EAST SIDE, Manhattan (WABC) — New York Mayor Eric Adams is battling a case of covid-19. His schedule is empty Monday when it comes to public events.
He will be working remotely from Gracie Mansion where he is isolating. Adams' press secretary says the mayor woke up with a raspy voice Sunday and took a PCR test that came back positive. He's now taking anti-viral medication. The mayor was marked his 100th day in office Sunday.
The mayor and New York Governor Kathy Hochul were both in Albany on Saturday attending a conference. Many say this is a warning to others. "This is New York City's Fifth Wave. Incredible that we've been through five so far. Cases have tripled in the last month. Hospitalizations are ticking up although still very low," said Mark Levine, Manhattan Borough President.
---
Fauci says it's up to individual Americans now to assess their own 'covid' risks and treatments | added April 11
Dr. Anthony Fauci on Sunday appeared to throw in the towel on more government restrictions over covid-19 — insisting it's now up to Americans to make their own medical risk assessments.
"This is not going to be eradicated, and it's not going to be eliminated," Fauci told ABC's "This Week." "And what's going to happen is that we're going to see that each individual is going to have to make their calculation of the amount of risk that they want to take."
The White House chief medical adviser said Americans will have to consider factors such as their age, vaccination status and whether they live with vulnerable individuals when it comes to coronavirus precautions.
---
Shanghai residents scream for food as 'covid' induced lockdowns continue | added April 11
Residents of Shanghai are so frustrated with the latest covid lockdown they are screaming from the windows of their apartment blocks, according to several videos now going viral on social media.
China's largest city has been under a draconian lockdown since April 5, when Beijing ordered a complete shutdown as part of its "zero covid" policy.
The city's 25 million residents have had to take six covid-19 tests since April 3 and are prohibited from leaving their homes—even for food. The government has been dropping rations and people are using delivery services, though even those services are curtailed due to the restrictions.
---
Dr. Peter McCullough states 'covid' vax related deaths are worse than war | added April 11
Epidemiologist and cardiologist Dr. Peter McCullough warned that the total deaths resulting from the covid injection could be higher than the fallout from some wars.
Speaking at the OPTIMIST (Offering Preventive Therapeutic Interventional Medicines Increasing Safety & Trust) Bahamas Covid-19 Town Hall last week, McCullough explained how new scientific papers are coming out showing the U.S. death count from the jabs could be much higher than the VAERS (Vaccine Adverse Event Reporting System) has documented.
Citing the VAERS data, McCullough explained how severe adverse reactions originated in many parts and organs of the human body where the covid vaccine particles were found. "I can tell you looking at this VAERS report with 12,000 Americans who have died, voluntarily after taking an injection the covid-19 vaccine is worse than a war. It's worse than most wars," he said, adding that "86% of the time the report is made by a doctor, a nurse, or a healthcare professional who thinks the vaccine caused the problem."
---
Did  this scene from "Barney Miller" call it right back in 1981? | added April 11
Comedy often is based in truth and presented in such a way to elicit laughs at a serious subject. In this short clip from 1981, the Trilateral Commission founded by David Rockefeller is roasted with satire and hearty laughs.
The only thing is, the laughs come with real-world truths that are playing out today, from the suppression of free speech to an ongoing effort to control every second of everyday people's lives.
Considering that numerous agencies, from the World Economic Forum to the World Health Organization to the United Nations, are now marching toward a one-world, international government with no borders, this scene from years ago could now be considered an honest look at the not-so-distant future.
---
California, New York rated worst states handling 'covid', Florida among the best | added April 11
A new study has graded states by how well they handled the coronavirus pandemic and its subsequent restrictions and lockdowns, showing a stark contrast between liberal and conservative states.
The Committee To Unleash Prosperity study compared state performance on metrics including the economy, education, and mortality from the virus, and examined how states and their respective governments handled the pandemic response.
"Shutting down their economies and schools was by far the biggest mistake governors and state officials made during covid, particularly in blue states," Steve Moore, co-founder of the Committee to Unleash Prosperity, told Fox News Digital. "We hope the results of this study will persuade governors not to close schools and businesses the next time we have a new virus variant."
---
Former U.S. President Donald Trump calls on Republicans to make it unlawful to fire unvaxed employees | added April 11
Former President Donald Trump called on Republicans to make it unlawful for employers to fire unvaccinated employees if the GOP regains a majority in Congress after the November midterms.
"One of the first things that we will do with our new Republican majority is to end every last covid mandate. They're still around, it's hard to believe," Trump told a crowd in North Carolina on Saturday evening. "We will pass a bill making it illegal for any employer to interfere in personal health decisions or to fire employees simply for not having the vaccine."
Trump also called on Republicans to investigate Democrat politicians who collude with teachers' unions to keep parents out of their children's classrooms.
---

Senator Klobuchar fails to answer if "misinformation" bill will include two sexes | added April 9
Editor's Note: Listen to the conference on YouTube at the one hour and forty eight minute mark to hear senator Klobuchar's response on "misinformation." — mmd
During her appearance at the "Disinformation and Erosion of Democracy" conference, Senator Amy Klobuchar refused to answer a question about whether her Health Misinformation Act would result in the statement "there are only two sexes, male and female" being banned from Big Tech platforms.
Klobuchar's bill was introduced in July 2021 and would reduce the scope of the civil liability immunity online platforms receive under Section 230 of the Communications Decency Act if passed.
Currently, Section 230 gives online platforms and other "interactive computer services" immunity from civil liability if they act in "good faith" to restrict access to content that they or their users deem to be "obscene" or "objectionable." Klobuchar's bill would remove this immunity for platforms that use algorithms to promote "health misinformation" that's "related to an existing public health emergency, as declared by the Secretary of Health and Human Services."
---
Cardiac disorders account for 20 percent of the 1.2 million reported injuries after 'covid' vax, according to new data released by the CDC | added April 9
The Centers for Disease Control and Prevention (CDC) today released new data showing a total of 1,217,333 reports of adverse events following covid vaccines were submitted between Dec. 14, 2020, and April 1, 2022, to the Vaccine Adverse Event Reporting System (VAERS). VAERS is the primary government-funded system for reporting adverse vaccine reactions in the U.S.
The data included a total of 26,699 reports of deaths — an increase of 303 over the previous week — and 217,301 of serious injuries, including deaths, during the same time period — up 2,780 compared with the previous week.
Excluding "foreign reports" to VAERS, 803,613 adverse events, including 12,304 deaths and 79,094 serious injuries, were reported in the U.S. between Dec. 14, 2020, and April 1, 2022.
---
Shanghai: Pandemic worker brutally murders pet dog after family sent to quarantine | added April 9
A pet corgi was killed by a man clad in a white biohazard suit in Shanghai on April 6, minutes after its owners were sent to a quarantine center under the regime's covid-zero policy.
The killing was filmed by a resident who lives nearby using her cell phone, while other residents took photos from their balconies. From the video and photos shared on social media, the man is seen chasing the dog and then hitting it to death with a spade.
The howling dog ran along the roadside after the first wallop. The man quickly caught it and hit it with a spade two more times, killing it. Soon after, the man came back with a plastic bag and picked up the corgi's body. About an hour later, a woman said that she and her husband are the owners of the corgi, and she posted their stories on social media.
---
Department of Health and Human Services seeks defense attorneys over child related 'covid' vax injury and death claims | added April 9
According to a job post on USAJOBS.gov, the Office of Constitutional and Specialized Tort Litigation is searching for trial attorneys to help defend the Secretary of the Department of Health and Human Services (HHS).
These attorneys will specialize in vaccine-injury cases filed in the U.S. Court of Federal Claims under the National Childhood Vaccine Injury Act ("Vaccine Act" or NCVIA).
The "Vaccine Act" became effective on Oct.1, 1988. The United States Court of Federal Claims (USCFC) describes the Vaccine Program "as a no-fault compensation program whereby petitions for monetary compensation may be brought by or on behalf of persons allegedly suffering injury or death as a result of the administration of certain compulsory childhood vaccines."
---
EPA finds U.S. community water systems contaminated with uranium | added April 9
The US Environmental Protection Agency (EPA) currently sets maximum contaminant levels (MCLs) for ten metals or metalloids in public drinking water systems.
Our objective was to estimate metal concentrations in community water systems (CWSs) across the USA, to establish if sociodemographic or regional inequalities in the metal concentrations exist, and to identify patterns of concentrations for these metals as a mixture.
We evaluated routine compliance monitoring records for antimony, arsenic, barium, beryllium, cadmium, chromium, mercury, selenium, thallium, and uranium, collected from 2006–11 (2000–11 for uranium; timeframe based on compliance monitoring requirements) by the US EPA in support of their second and third Six-Year Reviews for CWSs. Arsenic, barium, chromium, selenium, and uranium (detectable in >10% records) were included in the main analyses (subgroup and metal mixture analyses; arsenic data reported previously).
---
Twelve Massachusetts state police officers fired over refusal of 'covid' shot | added April 9
A dozen members of the Massachusetts State Police have been fired for refusing to comply with the state's covid-19 vaccine mandate, officials said.
The members—one sergeant and 11 Massachusetts State troopers—were terminated on Friday following a hearing process over their vaccination status, State Police spokesperson David Procopio told MassLive in a statement. State Gov. Charlie Baker's vaccination mandate requiring state workers get the shot went into effect in October 2021.
The 12 members of the Massachusetts State Police will be unable to appeal their terminations, as they had already been denied religious or medical exemptions, The Boston Globe reported. Massachusetts on Friday recorded 1,637 new confirmed cases of covid-19, bringing the total to 1,574,533, according to data from the state department of public health. Covid-19 cases in the state peaked on January 3 with more than 36,000 confirmed cases. Daily cases have been steadily declining since then, with a slight uptick in recent weeks.
---
Shanghai hospital faces high mortality rate of elderly patients amid 'covid' crisis | added April 9
BEIJING (AP) — A series of deaths at a hospital for elderly patients in Shanghai is underscoring the dangerous consequences of China's stubborn pursuit of a zero-covid approach amid an escalating outbreak in the city of 26 million people.
Multiple patients have died at the Shanghai Donghai Elderly Care hospital, relatives of patients told The Associated Press. They say their loved ones weren't properly cared for after caretakers who came into contact with the virus were taken away to be quarantined, in adherence to the strict pandemic regulations, depleting the hospital of staff.
Family members have taken to social media to plea for help and answers and are demanding to see surveillance video from inside the facility after getting little to no information from the hospital.
---
Low levels of 'covid' in Minnesota dominated by 'omicron' subvariant found in wastewater | added April 9
Stable or slightly increasing levels of covid-19 in Minnesota are mostly driven by a fast-spreading BA.2 subvariant that has fueled outbreaks elsewhere in recent weeks.
Sampling of Twin Cities wastewater detected a 2% increase in viral load over the past week, and that 78% of the viral material involved BA.2. Friday's wastewater data from the Metropolitan Council agreed with the latest genomic sequencing results from covid-19 testing labs that found BA.2 in 62% of infections in the week ending March 25.
The rising presence of BA.2 leaves Minnesota in a wait-and-see mode as covid-19 numbers have flattened over the past two weeks. Covid-19 hospitalizations in Minnesota declined from a peak of 1,629 on Jan. 14 to 201 on March 25 but have hovered at that level for two weeks. There were 200 covid-19 hospitalizations in Minnesota on Thursday.
---
Ukraine: a battle with 'new normal wars' | added April 9
In one sense, I don't have much to say about the newest chapter in the eight-year-old American war against the people of Ukraine – nothing that you can't learn from an array of sources as politically diverse as George Galloway and Peter Hitchens, Tariq Ali and John Mearsheimer.
After all, the facts really aren't complicated. Russia's recent invasion, far from being "unprovoked" (as shamelessly claimed in mainstream media), follows eight years of the US-backed Ukrainian regime's deadly shelling of ethnic Russians near the border of Russia itself, in fighting that has killed more than 13,000 civilians in territory Vladimir Putin's administration pledged to protect long ago.
And that carnage had a fairly obvious cause, too: it was precipitated by the US-supported coup that toppled Ukraine's elected government in 2014, ostensibly because of human rights abuses but more fundamentally because that government had refused to convert the former Soviet republic into a vassal state of NATO.
---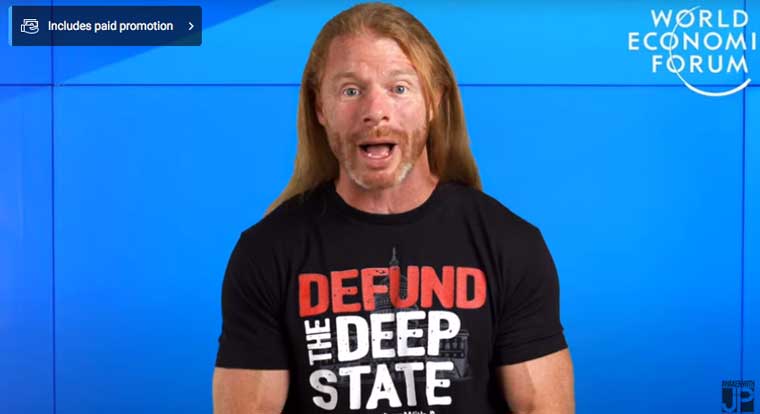 Exclusive interview with Klaus Schwab | added April 9
Join me for an exclusive sit down interview with Klaus Schwab himself! The leader of the World Economic Forum opens up and speaks very candidly about his plans for you and the future of our planet! Featuring The Great Reset, Fourth Industrial Revolution, and More.
---
U.S. appeals court reinstates Biden's 'covid' shot medical mandate for federal employees | added April 8
A U.S. appeals court panel on Thursday reinstated President Joe Biden's executive order mandating that federal civilian employees be vaccinated against covid-19.
By a 2-1 vote, the 5th Circuit Court of Appeals lifted an injunction issued by a U.S. district judge in Texas in January that had blocked enforcement of the federal employee vaccine mandate. Biden said in September he would require about 3.5 million government workers to get vaccinated by Nov. 22, barring a religious or medical accommodation, or face discipline or firing.
The White House and Justice Department did not immediately comment. The Biden administration argued the federal trial court had no power to hear the dispute. The administration told the appeals court that employees were required to raise their grievance through the Civil Service Reform Act (CSRA).
---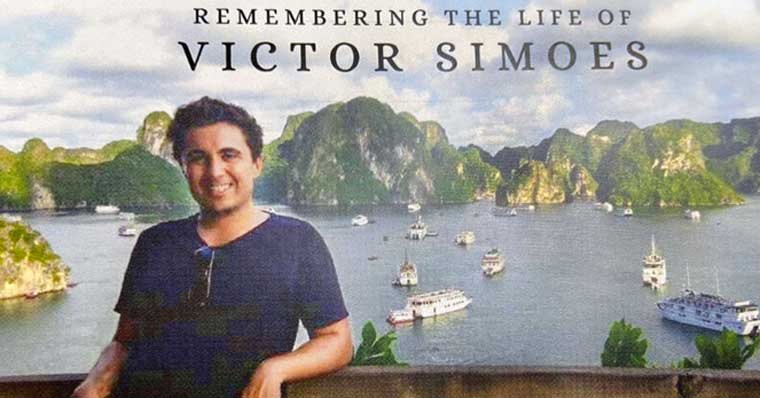 Thirty-four year old man dies suddenly after first dose of Pfizer 'covid' shot, mother shares "ridiculous" CDC letters | added April 8
Editor's Note: Interesting to note that researchers mention to Henrietta, Victor's mom, that 15 days after inoculation would have marked the height of his antibody development and therefore inflammatory immune response to shot. — mmd
The mother of a 34-year-old man who died suddenly two weeks after his first dose of Pfizer's covid-19 vaccine said she believes her son would be alive today if he had had the information he needed to make an informed decision about the vaccine.
Victor Castillo Simoes died May 5, 2021, from an acute aortic dissection — an uncommon medical emergency in which the inner layer of the large blood vessel branching off the heart's aorta tears. The condition mostly affects men in their 60s and 70s. In an exclusive interview with The Defender, Simoes' mother, Henrietta Simoes, said her son's only symptom was the chest pain he experienced shortly before he died.
Simoes, a senior manager at Amazon, received his first Pfizer shot on April 20, 2021, at a Seattle, Washington Safeway. Fifteen days later, he woke up feeling unwell and had chest pains, Henrietta said. He called an ambulance and told his girlfriend he "wasn't right," and needed to get checked out. "When his girlfriend arrived, he introduced her to the medics and then collapsed," Henrietta said. "He was unresponsive from that point on."
---
Biden administration revokes authorization of 'covid' treatment in all states | added April 8
The U.S. government on April 5 immediately halted all shipments of a covid-19 treatment to states and ordered health care providers not to use the drug.
The actions were taken because of the increasing prevalence of BA.2, a subvariant of omicron, which is a variant of the CCP virus, the virus causes covid-19. Data so far indicate that the monoclonal antibody called sotrovimab doesn't work against BA.2, according to the U.S. Food and Drug Administration (FDA).
Regulators initially told doctors in eight states on March 27 to stop administering sotrovimab to covid-19 patients. Several days later, the FDA expanded the action, which essentially revokes the emergency use authorization granted in 2021, to 14 additional states. With the April 5 move, the monoclonal therapy "is no longer authorized to treat covid-19 in any U.S. region due to increases in the proportion of covid-19 cases caused by the omicron BA.2 subvariant," the FDA said in a statement.
---
FDA's expert panel admits current 'covid' booster jab strategy needs an efficacy evaluation | added April 8
While the currently available covid-19 vaccines remain effective in protecting people from serious disease, public health experts still face a handful of important questions about the shots and their ability to continue to protect against the virus in coming years.
Will a new version of the vaccine be more effective? How long does protection last? Are boosters the only way to extend that protection? Is there a better, more coordinated way to give vaccines and boosters to maximize immunity in the face of an ever-changing virus?
Those were the discussion topics that the U.S. Food and Drug Administration's Vaccines and Related Biological Products Advisory Committee addressed in a day-long virtual meeting on April 6. The 28-member committee of independent experts reviewed the available data on vaccine effectiveness and tried to lay the foundation for maximizing the effect of vaccines in curbing covid-19.
---
Three Shanghai officials fired over 'incompetent covid' response to control outbreak | added April 8
BEIJING (AP) — Three local officials in Shanghai have been sacked over a slack response to the covid-19 outbreak in China's largest city, where residents are complaining of harsh lockdown conditions leading to shortages of food and basic necessities.
An official notice Friday gave no details of the allegations against the three officials, but said their failure to fulfill their duties in epidemic prevention and control had allowed the virus to spread, leading to a "serious impact" on efforts to control the outbreak.
Shanghai announced more than 21,000 new local cases on Friday, of which only 824 had symptoms. Total cases in the outbreak that began last month in Shanghai have soared past the 100,000 mark, making it one of China's most serious since the virus was first detected in the central city of Wuhan in late 2019.
---
Fauci states U.S. likely to face 'covid' surge in the fall, typically follows other countries | added April 8
Dr. Anthony Fauci, director of the National Institute of Allergy and Infectious Diseases, said on Wednesday that he thinks there will be an uptick in cases of covid-19 over the next few weeks and that it is likely that there could be a surge in the fall.
"I think we should expect, David, that over the next couple of weeks, we are going to see an uptick in cases — and hopefully there is enough background immunity so that we don't wind up with a lot of hospitalizations," Fauci said when asked by Bloomberg TV's David Westin about the prospect of another wave of covid-19 from BA.2 or another variant, given the level of immunity believed to exist in the US today.
Fauci reiterated that the US often follows other countries, offering the UK, which also has the BA.2 variant, as an example. He said that as well as a pullback on many mask mandates and restrictions for indoor settings, there has been a waning of immunity.
---
Big tech introduces 'let thy smartphone be thy medicine' with new health care devices | added April 8
Editor's Note: In the article, Jupiter Conjunct Neptune: Do you love the truth? Eric Coppolino speaks on the digital disguise of spiritual awakening. — mmd
Google and Amazon in recent months made a series of moves to expand their presence in the healthcare sector via services such as Google Health and Amazon Care.
In addition to introducing technological innovations designed to transform smartphones into personal health examination devices, the two tech behemoths also announced a new series of acquisitions and hirings to further expand their footprint in the realm of health services. Meanwhile, Walmart, better known for its retail services, also entered the online healthcare services world, leveraging new technological innovations of its own.
As Big Tech and major retail firms move into the healthcare realm they bring promises of convenience and innovation they claim will benefit consumers. But the moves also raise questions about the ever-growing power and influence of such firms and their real motivation for getting into healthcare.
---
Fully boosted, Nancy Pelosi and string of lawmakers test positive for 'covid' | added April 8
WASHINGTON — Speaker Nancy Pelosi of California tested positive for the coronavirus, her office said on Thursday, the latest high-profile official to do so as the virus spreads through Washington.
Drew Hammill, a spokesman for Ms. Pelosi, said she was asymptomatic, and had previously been vaccinated and boosted. He added that Ms. Pelosi, 82, had tested negative earlier this week.
Ms. Pelosi, who is second in the line of succession to the presidency after Vice President Kamala Harris, was the highest-ranking in a string of positive coronavirus tests among top officials in Washington, underscoring that the pandemic is not over, even as restrictions loosen.
---
Philadelphia's 'covid' response may reinstate indoor masks due to rising PCR positives | added April 8
Philadelphia Health Department officials are expected to provide an update on the city's covid-19 response Monday, and there is a chance the mask mandate would go back into effect.
"The City's Covid Response Levels are set to move to Level 2: Mask Precautions should the number of cases continue rising like they have been. The Health Department knows that this feels quick, but we want to head off this wave before it gets going," a spokesperson said.
As doctors predicted, covid-19 case numbers are ticking back up due to a rapid spread of the latest omicron variant BA.2. "The test positivity numbers are rising in Montgomery County and Philadelphia City. The number of cases per day are rising a little bit," said Dr. Darren Mareiniss, with Einstein Medical Center's Department of Emergency Medicine.
---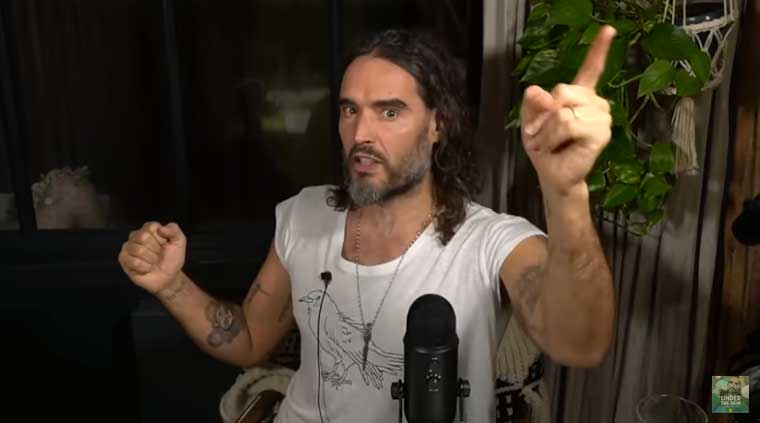 They're doing what with the weather? Is that really Zeus on a cloud? | added April 8
Reports suggest that Chinese weather authorities have successfully managed to control the weather. Will this technology become a global tool for good, or are more politically nefarious uses on the horizon? Those funny looking clouds are real.
---
Hundreds of airline flights canceled as 'covid' cases surge through Europe | added April 7
Overseas airlines are having to cancel hundreds of flights as they grapple with coronavirus-related staffing shortages weeks after they ditched rules requiring passengers and staff to mask up in the air.
The disruptions also come as the CEOs of leading U.S. airlines urge the Biden administration to roll back a federal rule requiring that masks be worn in the sky. Masks have not been required on flights operated by budget-friendly, Swiss airline EasyJet since March 27, the airline said in a statement. The move came after the UK removed all travel restrictions earlier in March.
"This welcome move by the UK Government marks a return to truly restriction-free flying to and from the UK, giving an extra boost to travel this Easter. We are looking ahead to what we expect to be a strong summer for EasyJet, with plans to return to near 2019 levels of flying. We can't wait to welcome more customers back on board," EasyJet CEO Johan Lundgren said in a statement at the time.
---
U.S. State Department memo shows early pandemic assessment of possible lab leak in Wuhan | added April 7
Editor's Note: The Epoch Times has also published an article on the release of evidence which shows early pandemic assessment of Wuhan Lab leak. — mmd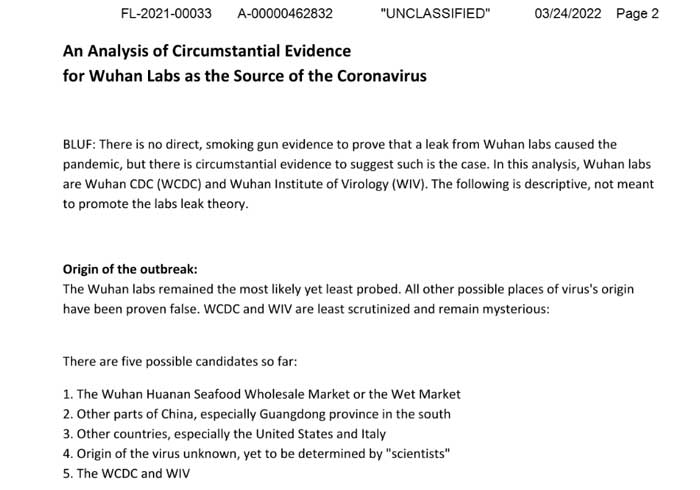 ---
Chinese doctors murder living people to harvest organs, claims Israeli researcher | added April 7
The organ transplant industry in China has a dark, hidden and often illegal side, some foreign experts have claimed in recent years. According to these experts, Chinese authorities murder some prisoners in "reeducation camps" to harvest their organs and sell them for transplant for high prices to local and foreign customers.
In 2019, an international tribunal headed by the British barrister Geoffrey Nice published a report on organ transplants in China. It was based on months of discussions, presentation of evidence and analysis of findings, calling these acts crimes against humanity and "one of the worst atrocities committed" in modern times.
Ethan Gutmann, a researcher and human rights activist, told Haaretz in late 2020 that some 15 million members of minorities in the Xinjiang province, including Uighur Muslims, underwent medical examinations essential to check matches of organs for transplant. He said over a million of those tested were in prison camps. "This is not sporadic," he said, adding that China has "created a policy of ethnic cleansing – a potentially very profitable one."
---
Children's hospital refuses father-to-son kidney transplant over 'covid' unvaxed status | added April 7
A 9-year-old boy is being denied a life-saving kidney transplant because his father is not vaccinated against covid-19. Dane Donaldson was found to be a perfect match for his son Tanner back in early 2018 by the Cleveland Clinic Children's Hospital before the outbreak of the pandemic.
The family decided to wait a little longer before having Tanner undergo the transplant since transplanted kidneys from a live donor only lasted about 20 years. Then covid-19 hit and put a freeze on the procedure. Now the hospital is refusing to perform the life-saving father-to-son kidney transplant it agreed to do nearly four years ago over the senior Donaldson's unvaccinated status.
In a statement released to The Epoch Times, the Cleveland Clinic cited a 2021 policy it adopted requiring all donors and candidates for organ transplants to be fully vaccinated against the virus. "Individuals who are actively infected with covid-19 have a much higher rate of complications during and after surgery, even if the infection is asymptomatic," the hospital stated.
---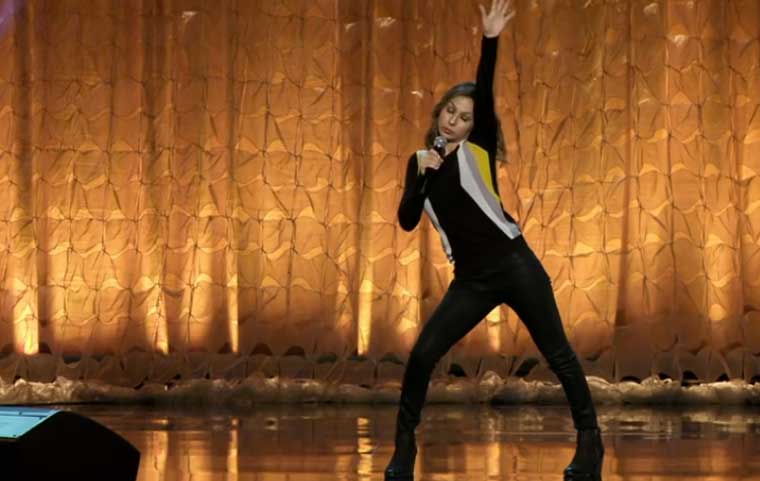 Angelah J. tells her husband "to man up" | added April 7
It was definitely a tense trip to the hospital, in hindsight. NyQuil is no joke, but let's keep listening to symptoms as they arise.
---
Connecticut opens over 40 "test to treat" sites targeted for 'covid' symptomatic cases | added April 7
The state Department of Public Health announced more than 40 so-called "Test to Treat" sites are now open in Connecticut. People can get tested and if positive, pick up a prescription.
The idea is this earlier treatment can improve a patient's recovery and ease the stress on hospitals. "I think this new initiative through the DPH is really important and can be really impactful," said Dr. David Banach, UConn Health hospital epidemiologist. This is part of a national effort where people can head to a location and get tested for covid-19. If they're positive and have mild to moderate symptoms, that same health care facility can also fill a free prescription for the person.
"In order for covid-19 treatments to work, they must be started early, within five days of when your symptoms start. The 'Test to Treat' initiative provides eligible patients faster, easier access to potentially life-saving treatments," said Department of Public Health Commissioner Manisha Juthani.
---
Top New York judge faces unprecedented termination for refusing 'covid' inoculation | added April 7
A judge on New York's highest court has been referred to a disciplinary commission and could be kicked off the bench for failing to comply with a rule requiring proof of vaccination against covid-19.
Judge Jenny Rivera, one of seven jurists on the state's Court of Appeals, is barred from court facilities and has been working remotely since October, court officials said. She is one of four judges statewide who have been referred to the state's Commission on Judicial Conduct for being out of compliance with the mandate that applies to all court personnel.
The Court of Appeals is New York's equivalent of the U.S. Supreme Court. "We had made it clear from the outset that any Judge not in compliance subjects themselves to a referral to the Commission on Judicial Conduct for their determination," courts spokesperson Lucian Chalfen said. Asked about Rivera's status, Chalfen said: "She is not in compliance with the court's vaccination policy."
---
African Union, Covax pass on buying more Moderna 'covid' shots as demand plummets | added April 7
Get ready for another wave of covid fearmongering as Big Pharma tries to push a second (then a third, then a fourth…) booster dose as demand wanes (even as scientists warn about a new hybrid mutant strain). Moderna shares are tumbling on Tuesday after two of the world's most critical supranational bodies representing low- and middle-income countries have decided not to purchase hundreds of millions of additional doses of the company's vaccine as a result of waning demand.
The African Union and Covax, the Bill Gates and WHO-backed group dedicated to spreading (low cost) vaccines across the world, made the decision to pass on buying more jabs (while the US rolls out a second booster for older patients) as developing nations struggle to find enough customers eager to be inoculated.
Of course, it's not just demand that's keeping vaccination numbers low: According to Bloomberg, developing nations have struggled to turn supplies into inoculations. Lower-income countries left behind in the global rollout are now grappling with a lack of funds, hesitancy, supply-chain obstacles and other factors that are hampering distribution.
---
Researchers admit severe 'covid' a result of underlying immune conditions | added April 7
From the early days of the pandemic, doctors noticed that in severe cases of covid-19 — the ones that landed people in the hospital on ventilators with shredded lungs — most of the internal wreckage wasn't being directly inflicted by the virus itself but by a blizzard of immune reactions triggered by the body to fight the infection.
Researchers knew that these so-called cytokine storms were damaging, but they didn't know why the SARS-CoV-2 virus seemed to be so good at setting them off. A new study published Wednesday in the journal Nature is helping to explain how these immune overreactions happen to covid-19 patients.
The study revealed that the SARS-CoV-2 virus can infect certain kinds of immune cells called monocytes and macrophages. Monocytes and macrophages are white blood cells, and they are frontline workers of the immune system. Their job is to circulate in the blood and tissues, to find and destroy pathogens. They do this by eating — or really, surrounding and absorbing — threats like viruses to keep them from being able to infect other cells.
---
Natural immunity works and Pfizer knew it, according to newly released FDA documents | added April 7
The latest batch of Pfizer documents, released April 1, confirm Pfizer knew natural immunity was as effective as the company's covid-19 vaccine at preventing severe illness.
On Monday's segment of The Hill's "Rising," journalist and political commentator Kim Iversen said the documents also revealed the vaccine could not be verified as safe for pregnant women or women who wanted to bear children, and that myocarditis was a known adverse reaction to the vaccine.
The documents were part of the court-ordered release of 340,000 pages of documentation submitted to the U.S. Food and Drug Administration (FDA) by Pfizer in its application for Emergency Use Authorization of its vaccine. In response to a Freedom of Information Act request in August 2021, from Public Health and Medical Professionals for Transparency, the FDA initially sought to delay full release of the documents for 75 years, but a federal judge mandated their release within eight months.
---
64th Annual Grammy Awards and Trevor Noah pay tribute to Foo Fighter, Taylor Hawkins | added April 6
Originally aired on CBS on April 3rd, 2022. The 64th Annual Grammy Awards & Trevor Noah pay tribute to the legendary Foo Fighters Drummer, Taylor Hawkins.
Foo Fighters were announced as a performer on March 24, one day before the death of their drummer Taylor Hawkins. The band canceled their performance at the ceremony on March 31. A tribute montage dedicated to Hawkins and set to "My Hero" was aired during the ceremony before the in memoriam segment.
---
NYC mayor Eric Adams reverses decision to unmask kids under 5, caving in to 'covid' alarmists | added April 6
[April 1, 2022] Mayor Eric Adams has caved to the covid alarmists by reversing himself on his previous decision to unmask under-5 kids in schools starting Monday.
This is cruel and anti-science — and to try to blame a minor uptick in case levels in NYC public schools, as Adams does, is the height of absurdity. Kids under 5 are, quite literally, the lowest-risk group for covid on the planet. Around 120 of them have died in total from covid since March 2020, out of close to 1 million US deaths overall. Many of the younger kids who did die had pre-existing comorbidities.
And, as the mayor himself has said in saner moments, schools are among the safest places to be in terms of transmission. Worse, masks have messed up younger kids, big-time. New reporting from The Post reveals early-education teachers around the city describing severe emotional, academic and speech-acquisition issues with preschoolers.
---
Pfizer hired 600 full-time employees to process 'covid' inoculation adverse injuries and deaths | added April 6
Pfizer hired about 600 additional full-time employees to process adverse event reports during the three months following the Emergency Use Authorization (EUA) of its covid-19 vaccine, newly released documents reveal.
According to the documents, Pfizer said, "More are joining each month with an expected total of more than 1,800 additional resources by the end of June 2021." The information was contained in a 10,000-page document cache released April 1 by the U.S. Food and Drug Administration (FDA) and made public as part of a court-ordered disclosure schedule stemming from an expedited Freedom of Information Act (FOIA) request.
The latest revelations appeared in a document, "Cumulative analysis of post-authorization adverse event reports" of the Pfizer-BioNTech vaccine, highlighting such adverse events identified through Feb. 28, 2021. The document was previously released in November 2021, but was partially redacted. The redactions included the number of employees Pfizer hired and/or was planning to hire.
---
Canadian feds reconsider definition of 'fully-vaxed' to include booster shots | added April 6
OTTAWA — The federal government will consider whether to include booster shots in the next version of the covid-19 vaccine mandate for its workers, the Treasury Board said as it reviews the rules.
The government must review the need for the policy, which currently requires federal public servants to get two doses of the covid-19 vaccine or face unpaid leave, after six months. That timeline runs out this week and while Treasury Board has consulted with unions over the last several weeks, the Public Service Alliance of Canada says it is in the dark about which direction the government will go.
"They have said, 'You will see a renewed policy on April 6,"' Chris Aylward, national president of the union, said in an interview. "I have no idea what that renewed policy might look like."
---
Israeli study finds short lived protection against 'covid' after fourth jab | added April 6
A fourth dose of the Pfizer/BioNTech vaccine lowered rates of covid-19 among the elderly but the protection against infection appeared short-lived, a large study in Israel has found.
The second booster's protection against infection dwindled after four weeks, Israeli researchers showed in their study published on Tuesday in the New England Journal of Medicine. Protection against severe illness did not wane during the six weeks after the dose but more follow-up study was needed to evaluate its longer-term protection, the researchers said.
The study on 1.3 million people aged 60 and older looked at data from the Israeli Ministry of Health database between Jan. 10 and March 2, when the omicron variant was predominant.
---
"The People's Convoy" against medical mandates continues on freedom mission to California | added April 6
The "People's Convoy" is expected to leave Big Spring early Wednesday for the next leg of its trip from Maryland to Sacramento, California.
The convoy is a non-partisan, trucker-led effort that aims to bring awareness to the last 23-plus months of the covid-19 pandemic, the closing of the country and pandemic-related regulations forced on residents from coast to coast, according to thepeoplesconvoy.org. The convoy already has traveled from California to the east coast and is now traveling back to protest bills set to go before California leaders.
"The last 23 months of the covid-19 pandemic have been a rough road for all Americans to travel: spiritually, emotionally, physically, and – not least – financially," according to a statement in a press release on https://thepeoplesconvoy.org/. "With the advent of the vaccine and workable therapeutic agents, along with the hard work of so many sectors that contributed to declining covid-19 cases and severity of illness, it is now time to re-open the country.
---
Vietnam to begin issuing vaccine passports on April 15th with encoded QR data | added April 6
Vietnam will begin issuing vaccine passports starting April 15, the Health Ministry announced Monday. A representative from the ministry's Department of Information Technology said localities would confirm people's vaccination status starting April 8, and vaccine passports would be available starting April 15.
"People won't have vaccine passports if either their vaccination info is wrong or they're not fully vaccinated," the representative said, adding that people should re-check their vaccination info themselves to report errors.
Vietnam's vaccine passport entails info like one's name, date of birth, the disease which they're vaccinated against, number of shots and date of vaccination. Data will be encoded into a QR code.
---
More 'fully boosted and naturally immune' Australians are catching 'covid' twice | added April 6
A growing number of Australians are catching covid-19 for a second time as the country grapples with another surge in infections, but a lack of official data makes it hard to pinpoint exactly who is getting it twice.
Raelene Roede is a 50-year-old kindergarten teacher from Geelong, south-west of Melbourne, who caught covid-19 for the first time after New Year's Eve in January. After an extended bout of isolation – made longer due to January's infamous testing delays – and a week spent feeling pretty sick, Ms Roede made a full recovery and returned to her daily gym routine.
"With natural immunity and being boosted, I thought I was safe," she said. In mid March, after a trip to a local nightclub and her daughter testing positive, Ms Roede also returned a positive rapid antigen test – just over two months after recovering from her initial infection.
---
Trump endorsement of 'covid' shots convinced thousands more to get jabbed, according to new research | added April 6
A YouTube ad featuring Donald Trump endorsing the covid-19 vaccines convinced thousands of people to get their shots, according to new research from economists and political scientists published in a National Bureau of Economic Research working paper on Monday.
For the study, researchers created a 27 second advertisement that included Trump and his family urging people to get the vaccines. The ad ran on more than 100,000 YouTube channels in the second half of October, 2021. On the Fox News YouTube channel, it ran before segments with some of the network's most popular hosts, including Laura Ingraham, Tucker Carlson, and Sean Hannity.
"I would recommend it, and I would recommend it to a lot of people that don't want to get it, and a lot of those people voted for me," Trump told Fox News's Maria Bartiromo in a clip used during the ad. The ad goes on to say that both President Trump and First Lady Melania Trump received their shots "privately, at the White House."
---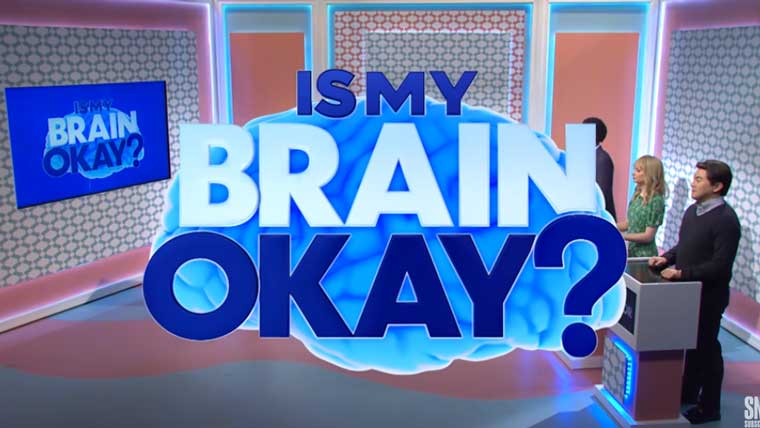 Post 'covid' trivia game show: Is my brain ok? | added April 6
A group of contestants (Jerrod Carmichael, Sarah Sherman, Bowen Yang) compete on a game show to see how much their brain remembers two years into the pandemic.
---
'Covid' chronology with Eric Francis Coppolino | added April 5
Editor's Note: Here is the updated version of the covid chronology. — mmd
Eric Francis Coppolino is an investigative reporter specializing in medical and scientific fraud. In this episode he details his exhaustive work on the covid chronology – who knew what and when they knew it so as to create a timeline that can be filled in with other details. There are some powerful revelations about the upper level banking system and the reasons they needed to shut down the economy for an engineered health crisis.
---
Debate: 'Covid' incompetence or coordination? | added April 5
Editor's Note: Take a look at October 2008 entry in the early 'covid' timeline to see Fauci's remarks on how "flu viruses" were found to be bacterial. This is contrary to the narratives that virus-based vaccines are technically effective and gain of function testing is possible considering alleged viruses have never been found. — mmd
As debate over 'The Science' has increased, people are questioning whether there was more to covid-19 in terms of underlying agendas, in particular with respect to global-level actors. Was it incompetence or coordination?
It's been two years since covid-19 became a dominant and all-consuming issue. Now there are signs we are witnessing the unravelling of some of the key policy responses – blanket lockdowns and population-wide injections – that have been so aggressively promoted by many, although not all, governments around the world.
Of course, the unravelling is patchy: many countries are maintaining high levels of restrictions and the infrastructure for reinstating measures persists. There is also reluctance by many to concede there have been problems with the covid-19 responses to date. However, doubts about the efficacy of lockdowns are now widely aired whilst there is increasing awareness that the mRNA shot is not safe.
---
'Covid' long haul symptoms: Two NYC residents recall burning sensations from the inside out | added April 5
Editor's Note: There have been reports on 'covid' causing neurological damage and outbreaks of shingles which have associated symptoms of burning skin conditions. Here is a report by NIH early in the pandemic regarding patients who suffered intense burning. — mmd
Fatigue, memory loss, and anxiety are just three of the lingering symptoms left behind from the first encounter with coronavirus in 2020 for New York City residents, Kevin Devine and Matt Boyd.
While these two both fought off the same virus, these patients experienced different excruciating symptoms and personal journeys seeking medical care. Fifty-eight-year-old Devine is a father of two who lives on Staten Island with his wife Lori and daughter, Michelle, who is handicapped with Cerebral Palsy.
He first came down with covid-19 during the first wave of the pandemic in March 2020. Meanwhile, 32-year-old Matt Boyd found himself in a similar situation, first coming down with covid in November 2020. The Lower East Side resident visited NYU Langone Hospital where his first rapid test came back negative.
---
Forced parent-child separation fuels outrage in Shanghai as millions lockdown | added April 5
Toddlers are lumped in threes or fours on adult hospital beds in one ward, crying out for attention with no adults around. In another room, the size of a large conference hall, long stretches of beds lined up from wall to wall, with only a few adults trying to soothe the wailing babies who far outnumbered them.
In a third snapshot of a Shanghai hospital, a groaning boy in green shirt makes his way out of a small room with five other children of his age in teetering steps, into a hallway where bags of trash have been piled up.
Similar photos and footage have been circulating online, shared by frantic parents in Shanghai who have had their children forcibly taken away from them as they quarantine after testing positive for covid-19. The accounts of forced separation have shocked the country, with families across China now worrying whether they will be the next to go through such painful separations under the regime's tough covid-19 measures.
---
U.S. congress reach deal for additional $10 billion in 'covid' funding | added April 5
Lawmakers in Congress reached a deal on Monday for an additional $10 billion in covid funding, after nearly a month of contentious back-and-forth negotiations between Democrats and Republicans and increasing pressure from the White House to approve of the money.
The agreement comes as the White House has clamored for additional resources in the fight against covid-19, but Monday's $10 billion deal falls well short of the amount President Joe Biden has said is needed. Biden had called for $22.5 billion in immediate emergency funds and warned that there would be severe consequences for congressional inaction.
"If we fail to invest, we leave ourselves vulnerable if another wave of the virus hits," Biden said. Sen. Mitt Romney, R-Utah, said under Monday's agreement, Congress would redirect $10 billion in unspent funds from the American Rescue Plan for "urgent covid needs and therapeutics."
---
UK Health Security Agency adds nine new 'covid' symptoms, one of which is "feeling sick" | added April 5
The official list of covid symptoms has been expanded to include another nine signs of a coronavirus infection. The UK Health Security Agency's updated guidance now lists symptoms including a sore throat, muscle pains and diarrhoea.
The move comes more than two years into the pandemic, and just days after free testing ended in England. However, the NHS cautions that many of the new symptoms "are very similar" to those for colds and flu. The original signs of a covid infection that were recognised in the UK were: fever, new continuous cough, loss of sense of smell or taste.
It was known from the early days of the pandemic that this trio was just the tip of the iceberg. The World Health Organization and other countries, including the US, have used a longer list of symptoms for some time. However, there has been debate in the UK about precisely which symptoms should be recognized and qualify somebody for a covid test. A headache is a known symptom of covid, but you might not want to test everybody with one, as there are so many other causes.
---
New 'covid' variant 'xe' detected, health experts say no cause for alarm | added April 5
A new covid-19 variant has been identified in the United Kingdom, but experts say there is no cause for alarm yet. The variant, known as XE, is a combination of the original BA.1 omicron variant and its subvariant BA.2. This type of combination is known as a "recombinant" variant.
Public health experts say that recombinant variants are very common and often crop up and disappear on their own. "Right now, there's really no public health concern," said Dr. John Brownstein, an epidemiologist and chief innovation officer at Boston Children's Hospital and an ABC News contributor. "Recombinant variants happen over and over.
In fact, the reason that this is the XE variant recombinant is that we've had XA, XB, XC, XD already, and none of those have turned out to be any real concern." According to an update last week from the U.K. Health Security Agency, 637 cases of XE have been identified as of March 22, with the earliest detected Jan. 19.
---
Boston University sued for suspending disabled student over 'covid' testing protocol | added April 5
Children's Health Defense (CHD) and attorney Robert Meltzer of the Mountain States Law Group of Concord, Massachusetts, are suing Boston University for suspending a student who failed to comply with the school's covid-19 testing protocol.
As stated in the complaint filed March 23 in the U.S. District Court in Boston, Boston University suspended Caitlin Corrigan after failing to accommodate her disability, which she considers medically private. The school required a specific testing regimen that provided for no alternative protocols for those unable to comply with the testing method mandated by the University.
The claim, brought under the Americans with Disabilities Act (ADA), charges that Boston University not only refused to provide an alternative method of testing to accommodate Corrigan's disability, but also refused to engage in the requisite interactive process required to reach accommodation, and otherwise failed to provide an effective, comprehensive and meaningful grievance process.
---
NY recommends indoor masks for five upstate counties due to 'covid' case surge | added April 5
Health officials have renewed calls for indoor mask wearing in the Central New York region as covid-19 cases surged 17% last week and parts of upstate faced some of the worst BA.2 subvariant outbreaks in the country.
New York reported 22,654 covid cases in the week ending Sunday, up from 19,377 the previous week, and continuing the turnaround that began last month following a brief lull in the pandemic.
Amid the uptick in infections, the state Health Department on Friday issued an alert recommending mask wearing — regardless of vaccination status — in all public indoor spaces in Cayuga, Cortland, Madison, Onondaga, and Oswego counties. Previously, New York ended its indoor mask mandates for public places and schools on Feb. 10 and March 2, respectively.
---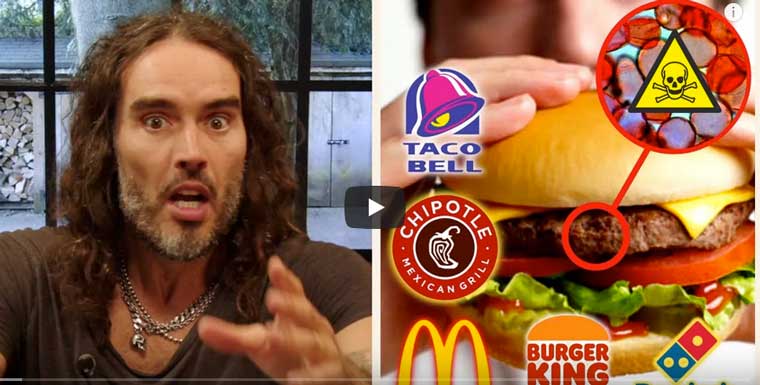 Fast food does what to 'covid'? | added April 5
We should do whatever it takes to protect the vulnerable from 'covid', right? Doesn't seem that way when fast food has been linked to disease. Let's start supporting our local farmers and learning how to care for the soil.
---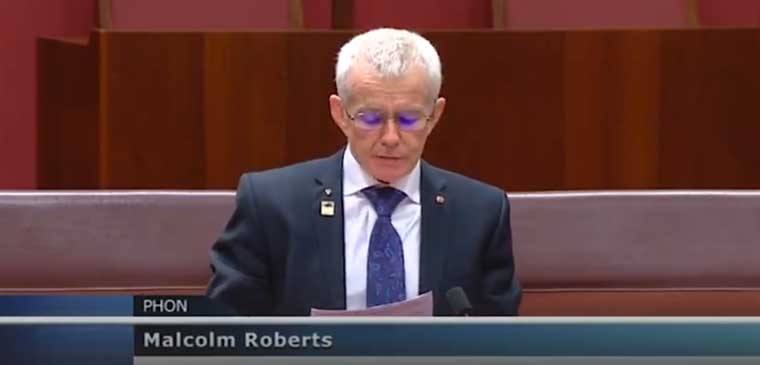 Australian Senator Malcolm Roberts speaks to parliament on unprecedented 'covid' vax injuries | added April 4
"Where are the checks and balances, there are none," says aussie Senator Malcolm Roberts. The senator speaks on the unprecedented betrayal of the Australian people for pharmaceutical fraud on reporting transparent 'covid' vaccine injury data. He calls out The Therapeutic Goods Administration (TGA), the regulatory authority for therapeutic goods such as medicines, medical devices, and diagnostic tests for concealing the dangerous side effects of mRNA inoculations.
"To the Prime Minister, the Health Minister, the federal health department, and all those in the Senate and House of Representatives, all of you who have perpetrated this crime, I direct one question. How the HELL did you expect to get away with it? We're not going to let you get away with it. We're coming for you, we have the stamina to hound you down, and we damn well will," said Senator Malcolm Roberts.
---
The wolf-dogs of New Mexico. What happened to Taylor Hawkins? | added April 4
We meet the wolf dogs of New Mexico, and the person who takes care of them — Azlan White. I begin with a reading of the Aries New Moon, which took place early Friday. And I will look at the known facts and the astrology surrounding the death of Taylor Hawkins of Foo Fighters. There is also the chart for Taylor Hawkin's body being found, as best we can reckon it.
---
'Covid' crisis continues in China as Shanghai extends lockdown of 26 million residents | added April 4
SHANGHAI – Shanghai will remain under lockdown as it reviews results of an exercise to test all of its 26 million residents for covid-19, authorities said on Monday.
The city began its two-stage lockdown on March 28, initially in Shanghai's eastern districts, and later expanded to cover the whole city. The curbs, which have massively disrupted daily life and business operations in China's financial hub, were initially scheduled to end at 5 a.m. local time (9 p.m. GMT) on Tuesday.
"The city will continue to implement seal and control management and strictly implement 'staying at home', except for medical treatment," the city government said on its official WeChat account. It did not give an indication of when the curbs might lift.
---
Man allegedly received 90 'covid' shots to sell fake vax cards in Germany | added April 4
BERLIN (AP) — A 60-year-old man allegedly had himself vaccinated against covid-19 dozens of times in Germany in order to sell forged vaccination cards with real vaccine batch numbers to people not wanting to get vaccinated themselves.
The man from the eastern Germany city of Magdeburg, whose name was not released in line with German privacy rules, is said to have received up to 90 shots against covid-19 at vaccination centers in the eastern state of Saxony for months until criminal police caught him this month, the German news agency dpa reported Sunday.
The suspect was not detained but is under investigation for unauthorized issuance of vaccination cards and document forgery, dpa reported. He was caught at a vaccination center in Eilenburg in Saxony when he showed up for a covid-19 shot for the second day in a row. Police confiscated several blank vaccination cards from him and initiated criminal proceedings.
---
Fifteen fully 'covid' vaxed athletes unable to finish the Miami Open | added April 4
Think this is a major story? Think again. That fifteen "fully vaccinated" players were too sick to finish the Miami Open can't be a big story in the World According to Bill Gates, because it so sensationally reconfirms that those "vaccines" are poison, having by now brought on the mid-game collapse of 769 athletes worldwide (or more, since that's the number as of March 30; and those are only the collapses that made news).
So, since it can't be true that fifteen players couldn't finish the Miami Open because of their injections, it's either something else that caused it, or it simply didn't happen. No doubt some academic psychopaths are, at this very moment, hard at work imagining some other reason for that mass collapse (heatstroke, due to climate change? alopecia? white supremacy? Putin?).
Until their masters pick the winning theory, and have it packaged for dissemination a lot of psychopathic journalists, "our free press" is treating this Big Story as no story.
---
CDC claims myocarditis and other heart conditions worse if unvaxed against 'covid' | added April 4
People infected with covid-19 face a higher risk of myocarditis and other inflammatory heart conditions than those vaccinated against the disease, according a large study published by the Centers for Disease Control and Prevention on Friday.
The CDC found the risk of myocarditis, pericarditis and multisystem inflammatory syndrome was higher after covid infection than after Pfizer or Moderna vaccination in males and females ages 5 and older. However, these cardiac conditions are rare after infection and vaccination alike, according to the CDC.
Myocarditis is an inflammation of the heart muscle and pericarditis is an inflammation of the outer heart lining. Multisystem inflammatory is a condition associated with covid infection that affects multiple organ systems. Pfizer and Moderna's vaccines have been associated with an elevated risk of myocarditis and pericarditis after the second dose, particularly among boys ages 12- to 17-years-old. However, even in this group the risk of myocarditis and pericarditis was higher after covid infection than after vaccination, according to the CDC.
---
NIH admits Wuhan Lab genetic data sequences were "suppressed" not deleted | added April 4
A National Institutes for Health (NIH) spokesperson is disputing a nonprofit watchdog group's claim that the agency "deleted" genetic sequencing data on the CCP virus from a Chinese lab, but the same official acknowledged the data was "suppressed."
"The headline says the sequences were deleted which is inaccurate. They were not deleted. This is a really important point, and I've highlighted what did happen from what we provided to you earlier this week," NIH Media Branch Chief Amanda Fine told The Epoch Times in a March 31 email.
Fine was referring to a March 29 Epoch Times story headlined "NIH Deleted Info Received From Wuhan Lab on CCP Virus Genetic Sequencing, Watchdog's FOIA Finds." The information Fine referenced as having been provided to The Epoch Times by NIH earlier in the week was included in the published story: "In June 2020, in response to a request by the same [Wuhan] researcher, National Center for Biotechnology [NCBI] gave the sequence data the status of "withdrawn," which removes sequencing data from all public means of access but does not delete them.
---
Latest VAERS data shows 17 year old died in sleep after receiving the second Pfizer 'covid' shot | added April 4
The Centers for Disease Control and Prevention (CDC) today released new data showing a total of 1,205,755 reports of adverse events following covid vaccines were submitted between Dec. 14, 2020, and March 25, 2022, to the Vaccine Adverse Event Reporting System (VAERS). VAERS is the primary government-funded system for reporting adverse vaccine reactions in the U.S.
The data included a total of 26,396 reports of deaths — an increase of 337 over the previous week — and 214,521 of serious injuries, including deaths, during the same time period — up 2,937 compared with the previous week.
Excluding "foreign reports" to VAERS, 799,732 adverse events, including 12,103 deaths and 78,227 serious injuries, were reported in the U.S. between Dec. 14, 2020, and March 25, 2022.
---
U.S. nursing home deaths due to 'covid' supposedly at pandemic low | added April 4
Deaths at American nursing home residents from covid appear to be at their lowest levels since the coronavirus first swept the United States more than two years ago, according to the most recent data from the Centers for Disease Control and Prevention.
Some 67 residents died during the week ending March 27. While that number could be adjusted in the coming weeks, it mirrors the lows last reached during June 2021 before facilities were hit with the delta and omicron variants. Although cases among residents climbed much more sharply in the fall and winter, deaths still reached roughly 1,500 in January before steadily dropping.
But experts say there is little reason for complacency. Nursing home residents remain highly vulnerable to the virus because of their age and underlying medical conditions. While booster shots proved to be protective against severe illness during the latest surge, federal regulators already authorized second booster shots of the Pfizer-BioNTech and Moderna coronavirus vaccines last week. There is also growing concern over a highly contagious subvariant of omicron, known as BA.2.
---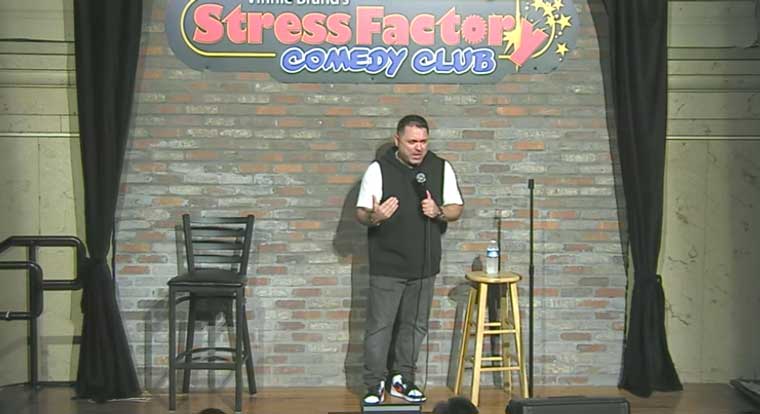 Old school parents don't sugar coat the facts | added April 4
Whatever happened to 'women's rights?' Suddenly you have an Arnold Schwarzenegger doppelganger swimming with a women?
---
FDA weighs Moderna's 'Emergency Use Authorization' request to inoculate children 6 and under, despite insufficient trial data | added April 2
Moderna last week said it will seek Emergency Use Authorization (EUA) for its covid-19 pediatric vaccine, after announcing its two-dose regimen reduced cases of symptomatic disease by 43.7% in children 6 months to 2 years old and by 35.7% in children ages 2 to 6.
The company said its Phase 2/3 KidCOVE study of its mRNA-1273 in children "successfully met its primary endpoint." However, as Politico reported Wednesday, and as experts told The Defender, some doctors and scientists question whether Moderna's clinical trial data will be sufficient for the U.S. Food and Drug Administration (FDA) to grant EUA for the vaccine.
Experts cited the trials' low efficacy rates, small sample size and reliance on a research workaround called immunobridging as weaknesses that could hinder Moderna's case. "Given the other data that surrounds it, I don't know that it's a slam dunk that the FDA will move forward in terms of releasing it for emergency use," Peter Hotez, professor of pediatrics and molecular virology and microbiology at the Baylor College of Medicine, told Politico.
---
Major health risks found due to micro and nanoplastics in food | added April 2
Five grams of plastic particles on average enter the human gastrointestinal tract per person per week. This is roughly equivalent to the weight of a credit card. Whether ingested micro- and nanoplastics pose a health risk is being investigated in numerous studies but is largely unknown to date.
A research team from MedUni Vienna has now summarised the current state of scientific knowledge. The review article has just been published in the journal Exposure & Health. Medical research on the topic centres on the digestive system where micro- and nanoplastic particles (MNPs) can be found in tissue.
Experimental studies indicate that ingested MNPs passing through the gastrointestinal tract lead to changes in the composition of the gut microbiome. The research team led by Elisabeth Gruber (Division of Visceral Surgery of MedUni Vienna's Department for General Surgery) and Lukas Kenner (Department of Pathology MedUni Vienna, Comprehensive Cancer Center (CCC) MedUni Vienna and Vienna General Hospital, Department of Laboratory Animal Pathology of VetMedUni) report that such changes are associated with the development of metabolic diseases such as diabetes, obesity or chronic liver disease.
---
U.S. 'covid' hospitalizations reach lowest since start of pandemic, according to new analysis by HHS | added April 2
Covid hospitalizations are at their lowest levels since the U.S. began keeping records at the start of the pandemic, according to an NBC News analysis of data from the Department of Health and Human Services.
Average hospitalizations fell to 16,760, lower than the previous low of 16,808, set before the delta wave in June. Hospitalization figures from the past few days could change as hospitals finalize numbers.
Since March 2020, when HHS began recording hospitalizations, as many as 159,000 people have been hospitalized in a day with covid, a peak that was set Jan. 20 during the omicron surge. On average, the country has reported 63,000 hospitalizations a day.
---
New study shows breakthrough 'covid' risk nearly doubled by pregnancy, closely followed by organ transplant | added April 2
A study published on Thursday found that pregnancy nearly doubles the risk of breakthrough covid-19 cases, closely followed in risk by a solid organ transplant.
The study conducted by Wisconsin-based company Epic found that among the comorbidities that increase the risk of a breakthrough covid-19 infection, pregnancy increased this risk the most by 1.91 times, which analyzed data from more than 140 million patients from 161 of the company's organizations.
Individuals were 1.83 times more likely to have a breakthrough covid-19 infection if they had a solid organ transplant; those with an immune system deficiency were 1.63 times more at risk, according to the study.
---
CDC analysis shows mental health crisis of U.S. high school students due to 'covid' pandemic | added April 2
New CDC analyses, published today, shine additional light on the mental health of U.S. high school students during the covid-19 pandemic, including a disproportionate level of threats that some students experienced.
According to the new data, in 2021, more than a third (37%) of high school students reported they experienced poor mental health during the covid-19 pandemic, and 44% reported they persistently felt sad or hopeless during the past year.
The new analyses also describe some of the severe challenges youth encountered during the pandemic: More than half (55%) reported they experienced emotional abuse by a parent or other adult in the home, including swearing at, insulting, or putting down the student. 11% experienced physical abuse by a parent or other adult in the home, including hitting, beating, kicking, or physically hurting the student.
---
U.S. to end 'covid' asylum limits at Mexican border starting May 23 | added April 2
WASHINGTON (AP) — The Centers for Disease Control and Prevention announced Friday that it is ending a policy that limited asylum at the U.S.-Mexico border to prevent the spread of covid-19. The government said it was already making plans to erect tents and take other steps to prepare for an expected influx of migrants.
The continued use of public health powers had been widely criticized by Democrats and immigration advocates as an excuse for the United States to shirk its obligations to provide haven to people fleeing persecution. The policy went into effect under President Donald Trump in March 2020. Since then, migrants trying to enter the U.S. have been expelled more than 1.7 million times.
The policy, known as the Title 42 authority, is named for a 1944 public health law to prevent communicable disease. The termination of the policy takes effect May 23, to give border officials time to prepare. The Associated Press first reported the change earlier this week.
---
Connecticut school nurse suspended over 'transphobic' Facebook post on puberty blockers | added April 2
A Connecticut school nurse has been suspended over a Facebook post revealing that an 11 year-old at the school where she worked was on puberty blockers. Kathleen Cataford, who worked at the Richard J Kinsella Magnet School in Hartford, was axed from her role Monday over the post, which was branded transphobic.
Writing on a local mom's group in response to a request for local school recommendations, the 77 year-old said: 'Investigate the school system curriculum…CT is a very socially liberal, gender confused state,' the post read.
It continued: 'As a public school nurse, I have an 11yo female student on puberty blockers and a dozen identifying as non-binary, all but two keeping this as a secret from their parents with the help of teachers, SSW [social workers] and school administration.
---
Russia and China approve Pfizer's HIV drug to treat 'covid' | added April 2
On March 25, TASS reported Russian pharmaceutical company Pharmasyntez, which produces Sputnik Light, was applying to manufacture a covid drug based on a combination of nirmatrelvir and ritonavir.
At the end of 2021, Russia's health ministry included this drug combo on its list of approved covid treatments. "Nirmatrelvir and ritonavir" is an antiviral drug developed by Pfizer under the brand name Paxlovid.
The Big Pharma behemoth has partnered with dozens of generic drugmakers around the world in order to supply 95 countries with the medication, which allegedly reduces covid-attributed hospitalizations for "high-risk" individuals by 90%. Pfizer, which negotiated a deal with the UN-backed Medicines Patent Pool (MPP), will not receive royalties from the sale of the generic versions of Paxlovid. Because Pfizer cares.
---
In memory of those who have "died suddenly" in the U.S., March 22-28 | added April 2
Four musicians (including Taylor Hawkins), four public servants, two students (who both "died suddenly" at school), and—among all too many others—several who "died suddenly of natural causes."
As we have seen since early 2021, the "sudden death" of someone very famous, when there's clear evidence of prior "vaccination," always seems to trigger an obfuscatory wave of propaganda claiming, or implying, that the cause of death was not injection. We saw this happen last year, after the deaths of DMX and Marvelous Marvin Hagler, and, this year, after the deaths of Bob Saget and William Hurt.
And now the sudden and untimely death of the Foo Fighters' Taylor Hawkins—whose prior (and unwilling) "vaccination" is beyond dispute—has sparked the same diversionary effort, to have us think that Hawkins was done in by drug abuse.
---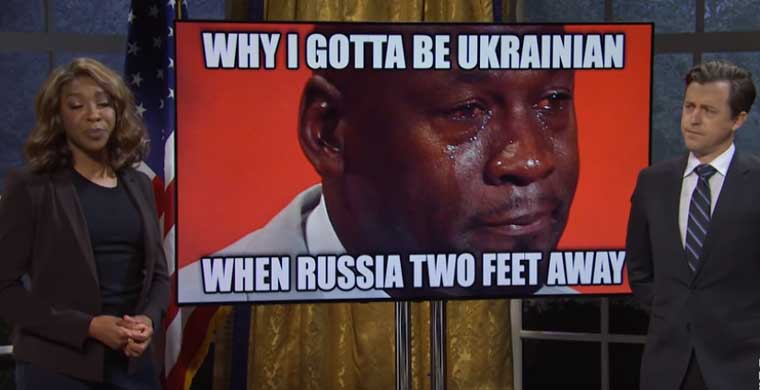 Biden gets briefed on Ukraine and Russian 'misinformation' | added April 2
White House employees (Kenan Thompson, Alex Moffat, Ego Nwodim) brief President Biden (James Austin Johnson) on Russian misinformation circulating in Ukraine. War propaganda is real folks so let's keep checking our sources and saying prayers for all those who fall victim to unnecessary violence. Peace always prevails.
---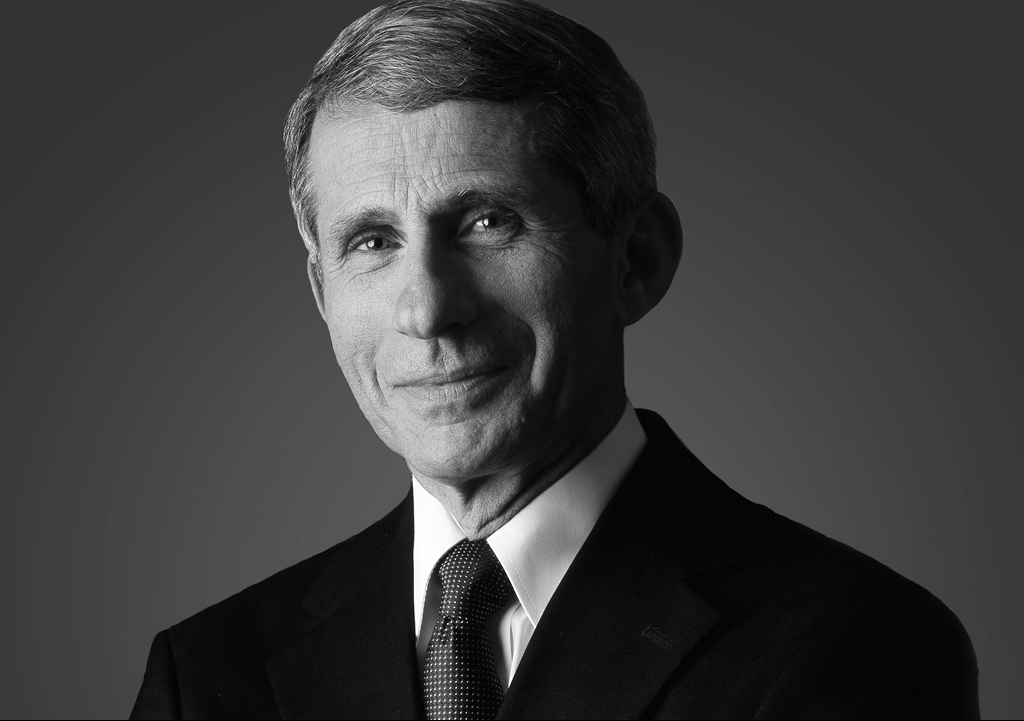 An open letter of apology to Anthony Fauci | added April 1
A renowned investigative reporter offers his sincere apology to America's most important and most qualified doctor.
Kingston, N.Y., Friday, April 1, 2022
Dear Dr. Fauci:
Please allow me to introduce myself. I am probably your distant genetic cousin from back in the old country, and I consider you my Godfather. My proper Sicilian name is Enriqué Francesco Giovanni Coppolino.
We share many of the same interests, including public health. In fact I earned the Public Health merit badge in Boy Scouts, which I think legitimately establishes my interest as a young person.
I wanted to be a doctor when I grew up, but like I read in your autobiography, I also flunked biology. Then after a failed career as a fromageur, I somehow ended up a "journalist." Anyway, you are a busy man, so I will get right to the point.
I want to apologize for being so annoying the past two years, and for making your life so difficult. I have openly questioned many things you said, and made a big deal out of the one thing that I agreed with you on, but then you changed your mind about that, and I made a big deal about that too, pretty much nonstop.
---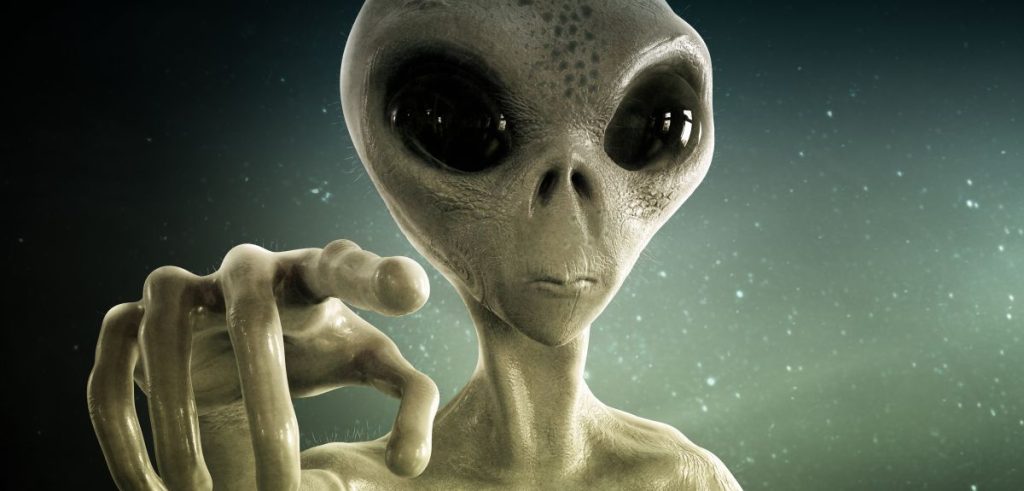 FDA approves AstroZeneca shot for space aliens | added April 1
WASHINGTON, April 1 (AP) — The Food and Drug Administration (FDA) has approved The AstroZeneca (AZN) covid shot for all visitors from off-world. While there is no evidence that non-human entities from other star systems or galaxies can contract a covid infection, the FDA said it was its responsibility to sell more injections.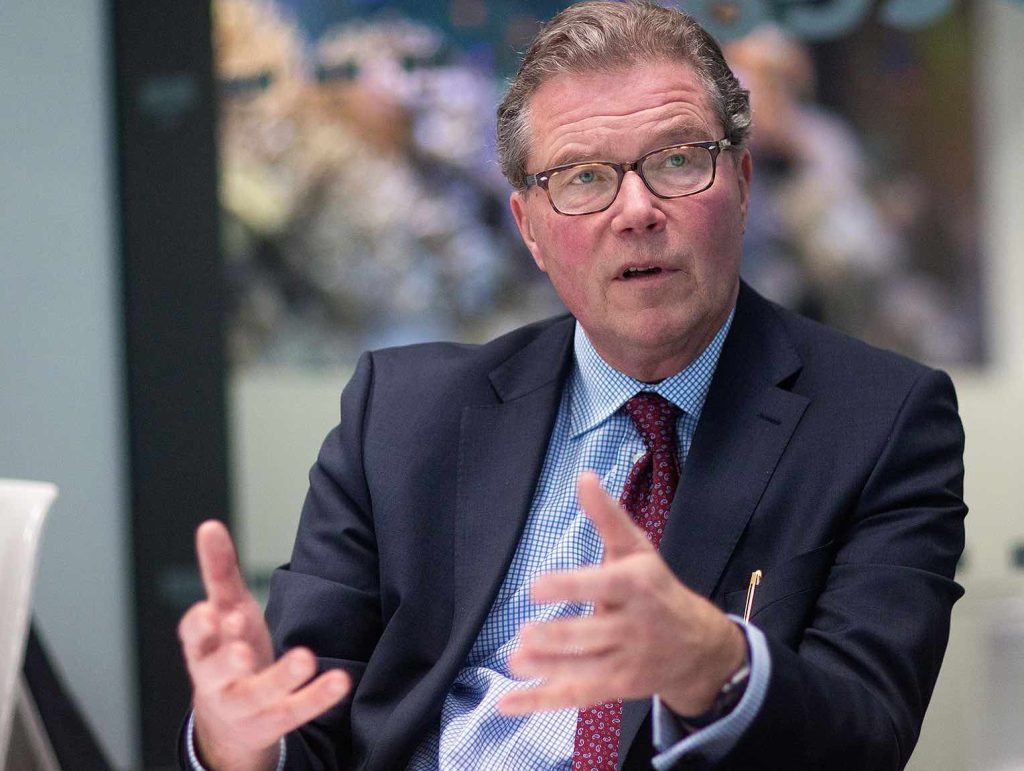 The change in policy came at the urging of the Biden administration, which is committed to having every entity, no matter what age or species, shot full of its wonder drug.
According to directions given to senior homeland security officials on Wednesday, if visitors from any star system equipped with a physical dimension arrive in the United States, they will need to show proof of vaccination, or face being deplaneted.
This applies to Plejarens, Pleiadeans, Venusians, Hopkinsville Goblins and Tall Whites.
Visitors without bodies will be temporarily exempt, but the Biden administration said it was looking for ways to close this loophole. Jen Psaki, the White House press secretary, said Thursday, "Trust us, we will find someplace to shove that needle."
---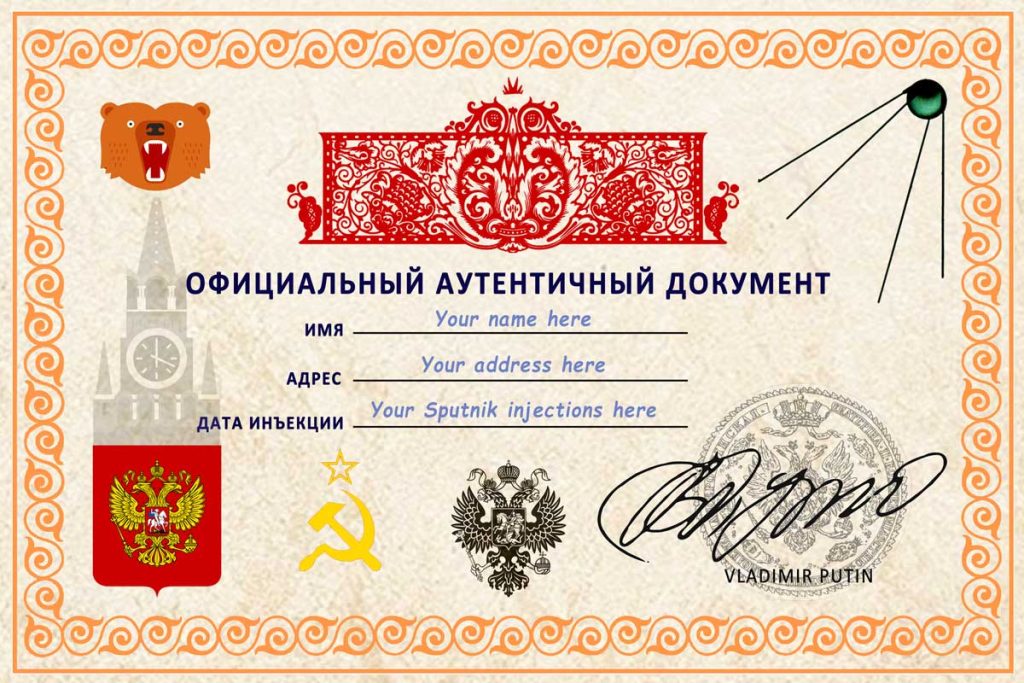 Special offer from Planet Waves
Thanks to our shady contacts in Eastern Europe, we are pleased to offer this
Custom Authentic Valid Replica Sputnik Vaccination Card
, authenticated by Vladimir Putin. Whether you plan to be traveling in the Russian Federation, are about to have dinner at the Russian Tea Room in New York City, or are a collector of all the different vaccine cards out there, this is for you! It will be customized with your name, address and vaccine "record," and signed in actual inkjet by the great man himself — and carefully proofread by an authentic, Russian-speaking Ukrainian girl. Makes a fantastic family heirloom that will some day appear on The Antiques Roadshow.
Order yours now for only $5,000
. Framing is $100 extra. Please specify color.
---
Vaxed New Jersey governor, Phil Murphy tests positive for 'covid' with no symptoms | added April 1
Editor's Note: This is not a joke. To be sick with no symptoms is a ground breaking discovery according to modern medical research and science. — mmd
TRENTON, New Jersey — New Jersey Gov. Phil Murphy tested positive for covid-19 and will isolate for the next five days, his office said Thursday.
Murphy took a rapid antigen test Thursday afternoon and then a PCR test, both of which came back positive, spokesperson Mahen Gunaratna said. Murphy is feeling well and doesn't have symptoms, he added. The governor will cancel all events for the next five days, his office said. That's in line with Centers for Disease Control and Prevention guidelines.
"The contact tracing process has begun to notify everyone who may have come into contact with the Governor during the potential infection window," Gunaratna said in an email, adding that Murphy will "continue to monitor for symptoms before taking an additional PCR test."
---
U.S. Senate nears agreement to limit 'covid' emergency relief package | added April 1
Senate Democrats and Republicans neared agreement to slash an emergency coronavirus response package to $10 billion from $15.6 billion, as they worked to break a logjam over a stalled package of federal money urgently requested by President Biden for vaccines, therapeutics and preparation against future variants.
The day after Mr. Biden pleaded with Congress to approve the money, senators on Thursday were discussing removing as much as $5 billion in aid for the global vaccination effort as they scrambled to resolve disputes over how to finance the package.
Republicans have refused to devote any new funding to the federal pandemic response effort, arguing that unspent money that has already been approved should be used, but the two parties have been unable to agree on which programs should be tapped.
---
White House fires conservative 'covid' skeptic Dr. Oz from Presidential Council | added April 1
U.S. Senate candidate Dr. Mehmet Oz, best known among Americans as the daytime TV host of "The Dr. Oz Show," announced on Wednesday the Biden administration fired him from the President's Council on Sports, Fitness, and Nutrition.
"One week and three different explanations later, President [Joe] Biden finally informed me today why he fired me from the Presidential Council on Sports, Fitness, and Nutrition," Oz, 61, said in a March 30 statement released by his campaign. "This was a political firing because I'm calling out Biden's failures on inflation, immigration, and covid," he added. "The Woke Left will not silence or stop me from being a bold, conservative voice in the U.S. Senate."
Oz, who is running for office in Pennsylvania, received letters from the White House Office of Presidential Personnel earlier this month, asking him to resign or be terminated from the presidential council.
---
NIH begins phase 2 clinical trial to evaluate experimental second booster shot | added April 1
A Phase 2 clinical trial evaluating various additional covid-19 booster shots has begun enrolling adult participants in the United States. The trial aims to understand if different vaccine regimens—prototype and variant vaccines alone and in combinations—can broaden immune responses in adults who already have received a primary vaccination series and a first booster shot.
The study, known as the Covid-19 Variant Immunologic Landscape (COVAIL) trial, is sponsored by the National Institute of Allergy and Infectious Diseases (NIAID), part of the National Institutes of Health.
"We are looking beyond the omicron variant to determine the best strategy to protect against future variants," said NIAID Director Anthony S. Fauci, M.D. "This trial will help us understand if we can use prototype and variant vaccines alone or together to shift immune responses to cover existing and emerging covid-19 variants."
---
China: unprecedented 'covid' outbreaks in one of the most stringent places on earth | added April 1
Hong Kong (CNN) Millions of people in China are under lockdown. Hong Kong morgues are overwhelmed. And South Korea is reporting the most cases per capita worldwide.
For much of the pandemic, these places were held up as covid-19 success stories, as stringent border rules helped them avoid high cases and deaths — even as the pandemic took hold around the world.
Now, they're among a number of places across Asia Pacific battling unprecedented outbreaks. While the surge in cases can partly be explained by the highly contagious omicron variant breaking through the region's defenses, that's not the whole story.
---
'Covid' increases risk of diabetes, according to a new study | added April 1
People who suffered from even mild cases of covid-19 face an increased risk of being diagnosed with diabetes within a year of recovering from the illness, a new study reports.
Researchers found that people who had covid-19 were about 40% more likely to develop diabetes within a year after recovering, compared to participants in a control group. The likelihood of developing diabetes grew if the patient suffered from a serious infection that led to hospitalization or a stay in intensive care.
"What's surprising is that it is happening in people with no prior risk factors for diabetes" before becoming infected with covid-19, said Ziyad Al-Aly, the lead author of the study.
---
Pfizer's 'covid' shot has "reduced effectiveness" against 'omicron' among children 12 and older, shows new study | added April 1
Pfizer's covid-19 vaccine showed "reduced effectiveness" against the omicron variant among children 12 and older, according to a study published Wednesday in The New England Journal of Medicine.
The study, funded by the Centers for Disease Control and Prevention (CDC), involved 1,185 patients, 88% of whom were unvaccinated. During the "Delta-predominant period" (July 1 to Dec. 18, 2021), the researchers reported vaccine effectiveness against hospitalization for covid among adolescents 12 to 18 years old was 93% two to 22 weeks after vaccination.
During the "omicron-predominant period" (Dec. 19, 2021, to Feb. 17), among adolescents in the same age group, vaccine effectiveness fell to 40% against hospitalization for covid, 79% against critical covid and 20% against noncritical covid. This group's median interval since vaccination was 162 days.
---
NYC begins second round of experimental 'covid' booster jabs | added April 1
New York City health officials said they are going to start administering second booster shots of the covid-19 vaccine on Thursday, following FDA and CDC approval for those over the age of 50.
The FDA authorized the added booster on Tuesday for those at least four months from their last booster shot. The CDC endorse it as an option, without quite fully recommending that people go get it immediately.
While the city makes its own plans, some private facilities are already rolling out boosters. Rite Aid said Wednesday all its New York locations will begin administering second booster doses of the Pfizer and Moderna vaccines immediately.The company said it would take walk-ins as well as scheduled appointments through its website.
---
NY to scale down on 'covid' test sites as focus shifts to at-home kits | added April 1
New York state will scale down covid-19 test sites as the focus shifts to over-the-counter at-home test kits following a wintertime surge in virus cases, Gov. Kathy Hochul said Thursday.
The state is retaining contracts though to quickly re-open testing sites if needed. The state will keep 15 vaccine sites open, and New Yorkers older than 50 have been encouraged by federal public health officials to receive a second booster shot. The move to scale down testing sites comes after more than 68 million at-home test kits have been distributed in New York. There are 1,910 locations to find a covid test in New York.
"As we've seen throughout the pandemic, test kits are a critical tool in the fight to stop the spread of covid-19 and prevent exposure to others," Hochul said. "We have already distributed nearly 70 million covid-19 tests, and we will continue to focus our efforts on distributing at-home tests to New Yorkers and build up our stockpile so we can bolster our preparedness for the future, keep our communities safe, and safely move forward through this pandemic."
---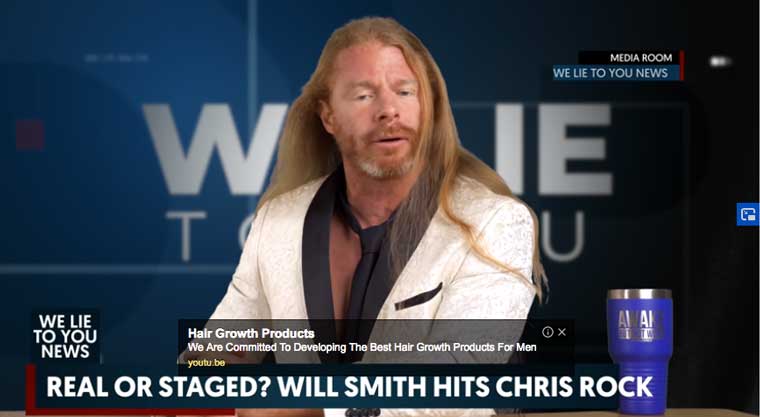 Staged or real? Will Smith hits Chris Rock | added April 1
Was this incident really a joke? Let's take a closer look…