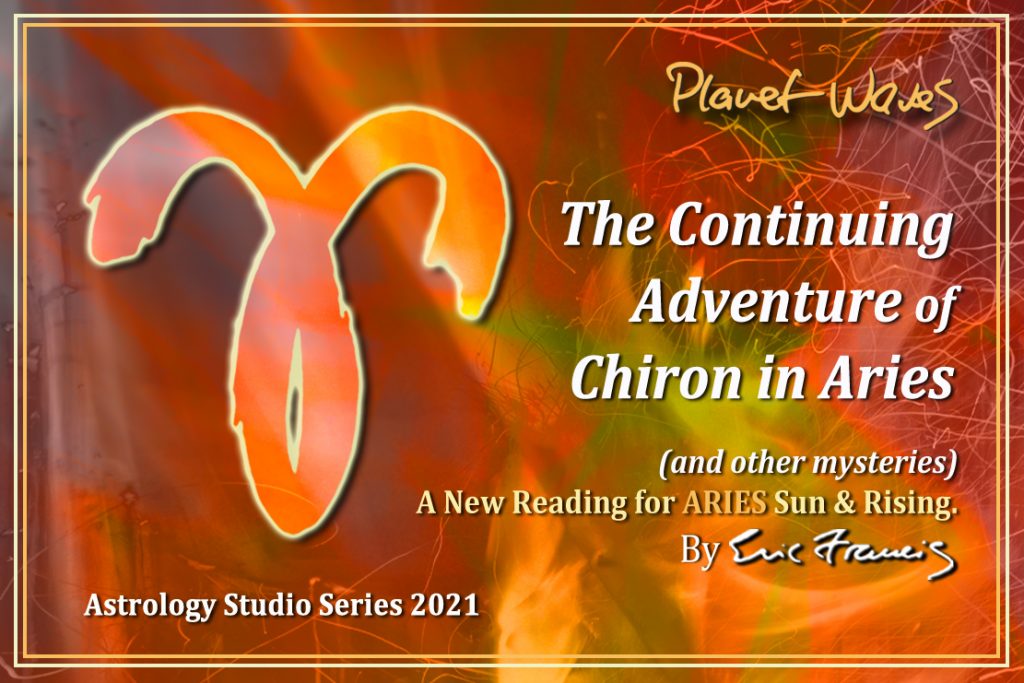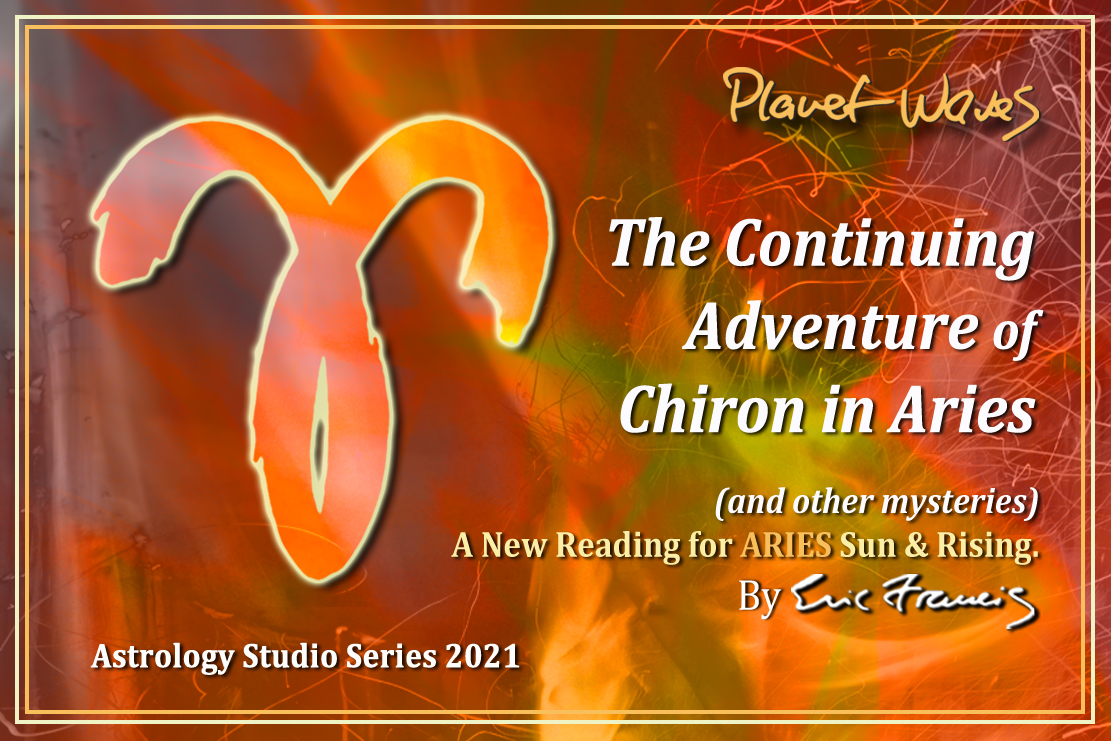 The Aries reading is now ready! Here is what our recent customers have to say:
"This last year's reading for Aries was amazingly accurate in terms of what is going on in my life. Thank you so much." — A. Wilson, on a previous Aries Astrology Studio

"Thank you for my Aries reading. It is so on point! I listened to it during a road trip; my car companion was also Aries and we really found a lot of similitude in what's happening on our lives right now. You are the best, so clear, connecting all the dots effortlessly." — M. Andrews, on a previous Aries Astrology Studio

"I'm an Aries Sun, with Aquarius Rising and Gemini Moon, and listened to all three readings. As always, Eric is extremely encouraging, not just in the energy he brings to the reading, but because of his way of making your life and experiences make sense to you without even needing to speak to you. I find his readings very calming. Planet Waves entered my life at just right time, and I'm so glad it did. I eagerly await all the great work you all put out!" — Yeshua

"This reading is so amazingly dialed-in that I can't believe it wasn't written specifically for me. Thank you, Eric, for tying together many strands of intuition of which I was vaguely aware: now I can begin to own and embody them with confidence." — Anthony, on a previous Aries reading
---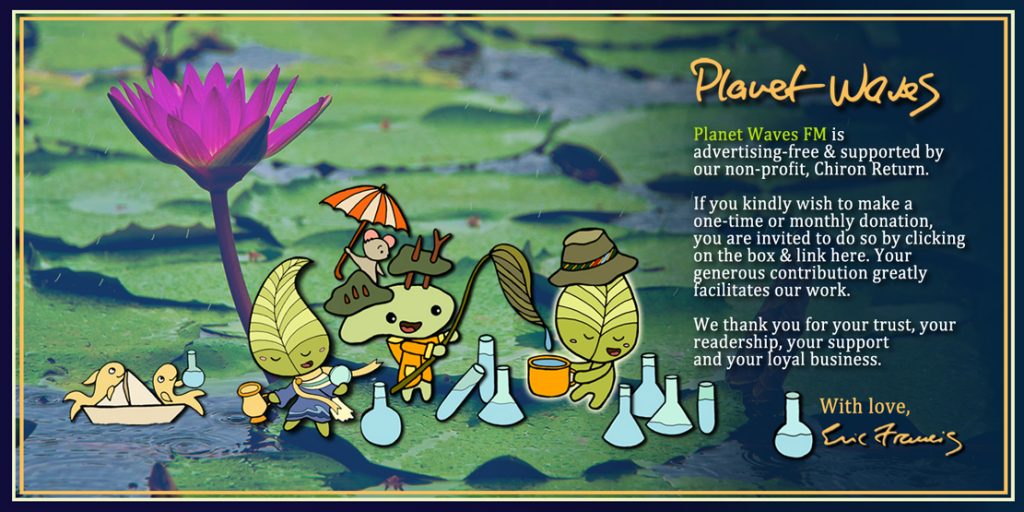 ---
All of Us Here annual readings now available for instant access
"My study of astrology has in many ways been a study of history. One thing I've observed is that when things seem the most bleak, many of the most unusual possibilities are available." — Eric Francis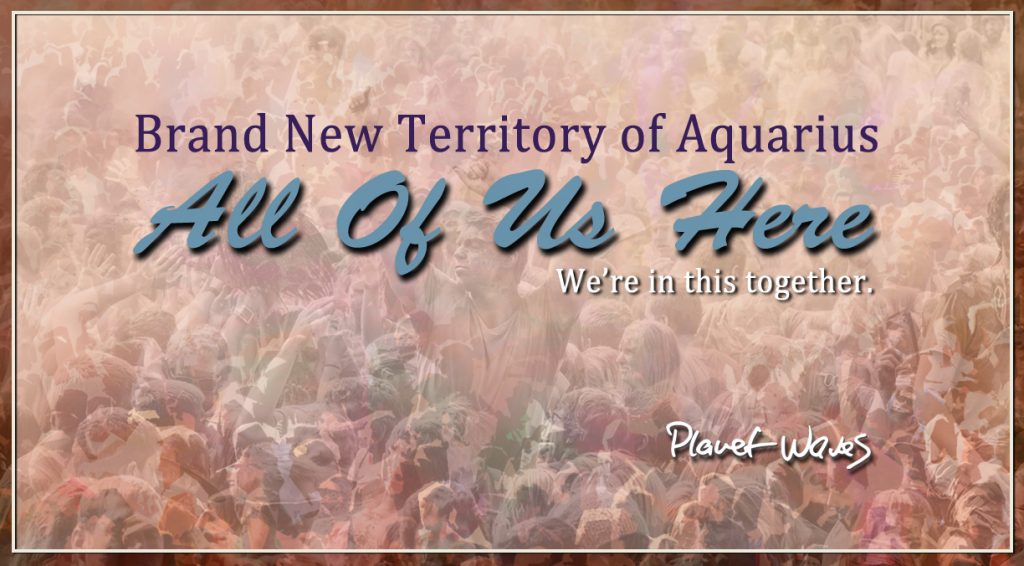 Get instant access to your 2021 Annual Reading by Eric Francis today. Visit this link for more information.
---
Look Ma! No ads! Members of our Core Community make Planet Waves possible.
---

This horoscope is part of a subscriber service. Join our Core Community and get the full benefits of involvement with Planet Waves, including a printed copy of your charts and the PDF of my book Astrology Revealed.
---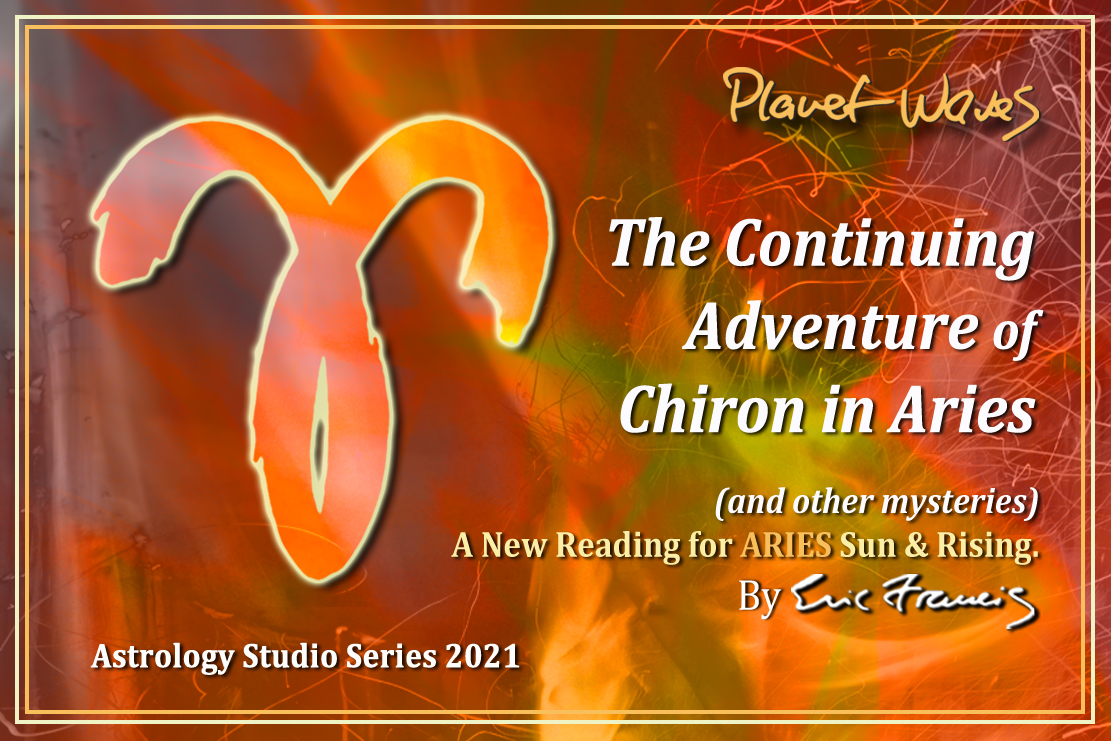 ---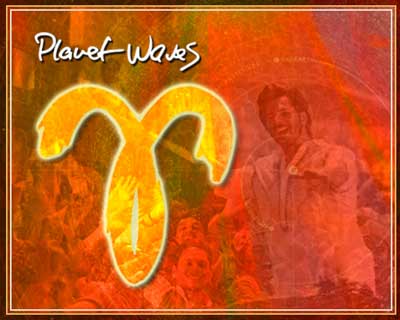 Aries (March 20-April 19) — Events this month have the ability to lift you over obstacles that may have interfered with your progress for years, though you might feel like the same quality has the potential to throw you into chaos. The whole world is set at hair-trigger at the moment, and there seems to be little flexibility available. Any change to the known order sends shockwaves across the world, unless of course that change is instigated by fear (and then people think it's a good thing). You need to be both flexible and courageous, and these days that is asking a lot. One thing I suggest you be mindful of, given that Chiron is in your birth sign or rising sign, is the sense of being a 'broken person'. A planet related to healing can impart the sensation of needing to be healed, though this calls for a gentle approach, and one that's not in any way judgmental. Yet the awareness factor of Chiron has a way of propelling movement. If you have been feeling stuck, that can be unsettling, even unnerving. Another dichotomy that you may be experiencing is the pressure others are exerting on you to be like them, while the presence of Chiron and Eris in your sign are insisting that you be like yourself and yourself alone. This is more tension than most people can stand. That's part of the game: rather than doing what is necessary for oneself, pushing others into conforming and doing the wrong thing for themselves. There are many reasons society got to this place, but there is only one reason to get out: you are who you are and you are nobody else. No matter what anyone may say, you are responsible for your choices.
Self-assertive, sometimes bold, Aries is always up for an adventure. A new adventure awaits — preorder your affordable reading by Eric Francis today.
2021-22 Aries Astrology Studio: The Continuing Adventure of Chiron in Aries
---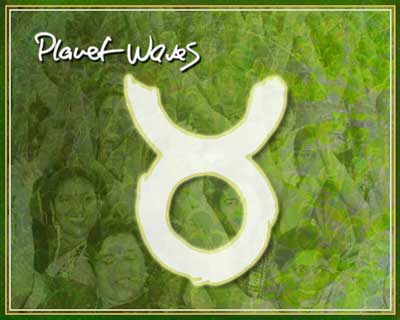 Taurus (April 19-May 20) —The thing that has happened to humanity the past 20 years that nobody really wants to talk about is that everyone has had their identity run through the digital blender. Perhaps the reason why nobody mentions this is that they haven't noticed. Everyone has been so busy keeping up with the digital tsunami, maintaining their social media accounts, and splitting their identity 17 different ways, half of them anonymous. Has anyone considered how dangerous that is? The result is, among other things, casting off parts of ourselves that become difficult to retrieve. Yet now is the time to call all of you back home. Now is the time to gather all of the different seeming parts of yourself into one place. This is a gentle process. The sense of reclaiming your being is not something you do with a sword. A broom is more like it; the gentle guiding of pieces and particles. Notice where you've given away your ability to be yourself and to choose for yourself, and then make decisions. I have what may be a bold suggestion for an astrology column, particularly in 2021. Go by one name, preferably the name you were born with. Do not list 15 things as your occupation. Try not listing anything, and be who you are. You have what I would describe as a need to present yourself to the world as one unified being. You are not Jenny of Jenny, Inc. You are yourself. Let there be no abstraction about this. Fragmenting your identity is extremely dangerous to your peace of mind. Gathering yourself is the ultimate yoga in the digital age. It's crucial that you do this now. (There are many details here worth discussing; I will cover them in the article included with this horoscope.)
Calm, collected and attractive on the outside, raging like a tempest on the inside, Taurus is the blacksmith shop of the soul. Forge your path with this reading.

2020-21 Taurus Astrology Studio: The Taurus Guide to Radical Transformation
---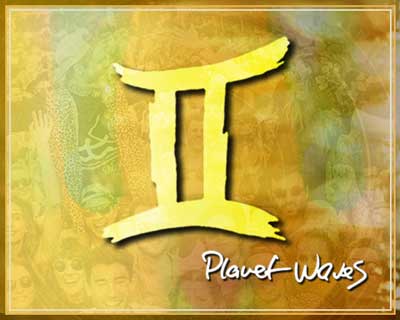 Gemini (May 20-June 21) — There are enormous social pressures being brought to bear on every single person in society. The heat is on you, with many planets (and your ruling planet Mercury) moving through Aries, your 11th house of groups and collective influence. You could be easily swallowed by this and not even know it. So the first thing I suggest you do is stop when you find yourself doing the same thing as everyone else. Life is not a game of Follow the Leader. It is not a game of Simple Simon. It is not a game of Do What You're Told, Or Else. But that is how life is being played right now, with people assuming they know what is best for others because it's best for "the collective." You may remember a time when TV commercials were so bold as to say, "Everybody's doing it! Don't feel left out! Don't be the odd one! Don't be left behind! Don't seem weird!" Well, all of society has morphed into this now, and we will not be the better for it. You will not be the better for it. Yet to do what is right for you under these conditions demands courage. By that, I mean fortitude. I might mean all the strength that you have. I mean having fucking guts. The time to stop and ask questions is when you find yourself wanting to do anything — anything at all — that the people around you are doing. There is raw, crude psychology that makes humans feel like that is the right thing, the only thing, the only responsible thing, or whatever form the idea takes. Usually that "right thing" is not so right. Usually there is some wave machine, or fog machine, driving the whole mess forward. Be strong. Stand apart. Ask questions till you get real answers. Know when you don't know.
Geminis ask a heck of a lot of questions, and much of what you are curious about is yourself. Find some answers in your affordable reading by Eric Francis.
2020-21 Gemini Astrology Studio: The Sacred Space of Self
---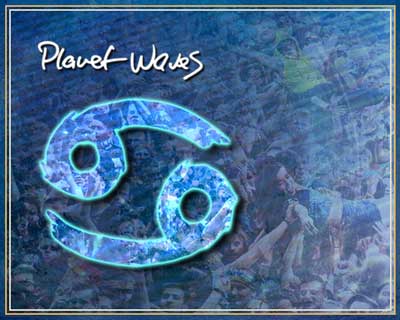 Cancer (June 21-July 22) — This is the time in your life to take leadership. First, that means leadership over yourself. The pressure on you to set a positive example is so strong right now that you must be centered within yourself, and right with yourself, before you can do anything else. This is not about going with the flow, the trend, or what seems cool. Doing the right thing will throw many people into profound reflection and even conflict. Arriving at the truth, when it really happens, can be an agonizing process. It does not have to be, though in our time, anything that seems easy is probably wrong. Anything that seems obviously true will be very unlikely to stand up to any form of verification. You are responsible for what you know and what you don't know. You are responsible for the example you set, and these things ought to torture you a little, or a lot. I know there is a whole school of thought that says, "Do it only if it feels good." That is not how a healthy conscience works. That is not about being judicious, or understanding the perilous nature of existence. At this time, your path should feel dangerous, and fraught with uncertainty. Any assurance is likely to be false. Any persuasive presentation is likely to be an advertisement. It is up to you to question everything, by which I mean every last thing. Make no assumptions. This is not an easy way to live, though the alternative can create situations that are much more difficult. At this time in your life, it's essential that you live like you're standing in a spotlight that does not exactly make you feel so comfortable.
Nurturing, loving, devoted, cuddly, milky and self-centered, Cancer has it all. You can even have instant access to your reading when you purchase today.

2020-21 Cancer Astrology Studio: I Feel, Therefore I Am
---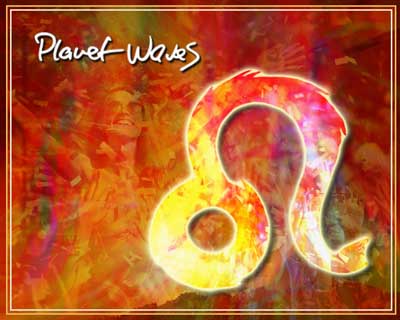 Leo (July 22-Aug. 23) — The world is in a state running contrary to your astrology, in a big way that you're likely noticing. The Sun and many planets are moving through Aries, your 9th house. This is the house of the great big world, where you're going to discover yourself and the scope of your potential. Long distance travel to exotic places is the first quality of this house in a modern context. Yet the world is living in contraction right now. Limits are being placed on everything, especially travel, and it seems the intent is to make these structures permanent. This is all based on fear. If the 9th house is about anything at all, it's the opposite of being a prisoner of anxiety. The tension between these two factors is illustrated by the long-term presence of Chiron in this house. You are going to find yourself one way or the other. Yet 9th house Chiron transits almost always come with the need or desire to travel, for the purpose of discovery and growth. This is neither tourism nor spiritual tourism. I suggest you lay out your options. Start with the big list of what you might do if you could. Then start to evaluate your possibilities. The other critical element here is study: of the worldly, the spiritual and of oneself. Often those who are seekers contain their study to Buddhism rather than to calculus or art history, thinking there's more to discover there about the ways of love and mysteries of life. I have not found that to be true. The 9th house wants to learn, and when possible, learn from experience and practice. You would do equally well visiting sacred native lands near your home as you would seeing the Great Pyramid. Whatever you're learning, you want to soak in it for a while.
Leo is THE sign of human vitality and in many respects the source of strength, light and creation. How's this for a bright idea: get your reading by Eric Francis!

2020-21 Leo Astrology Studio: Notes on Love and Courage
---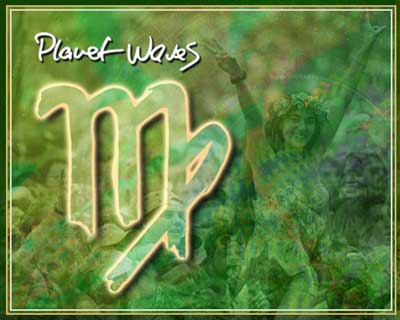 Virgo (Aug. 23-Sep. 22) — Between now and July, the ultimate Virgo planet, Vesta, is in your sign. This is something you can work with, learn from, experiment with and grow into. This transit corresponds with and supports two longer-term factors of your astrology. One is that you have Neptune in your opposite sign Pisces (your 7th house), which can create a sense of isolation and some distance in relationships (which may or may not be real, though your subjective experience is what counts). Second, Chiron moving through another relationship house, your 8th, which is where you make investments in others and they may invest in you. Having Aries here means that you tend to seek self-understanding through relationships. Yet Chiron in this region of your chart is urging you to take radical action to intervene in this tendency. It's an invitation to announce to the world that you are your own person, independent of relationships, and seeking your truth on your own terms. Yet this is so far from what the world thinks is normal or counts as a "relationship" that you would think it was created by some fantasy novelist in 1967. That said, Vesta in your sign says: define your personal space. Consecrate your sacred fire and your sacred mirror. As your fellow Virgo (Sun and rising) Betty Dodson taught, your primary relationship is to yourself. If you start there, much else will come into focus. Important dates for ritual planning purposes: Vesta stations direct April 20. The few days around that event are the most inwardly seeking part of the Vesta cycle. Vesta opposes Neptune on July 2. This is when the reality of who you are meets any and all misunderstandings about what you thought a relationship was. Get ready to polish the mirror.
As a Virgo, it's your role to make the world a better place: to offer, if not solace, then solutions. Find both for yourself when you purchase your reading.
2020-21 Virgo Astrology Studio: I touch the Earth. The Earth touches me.
---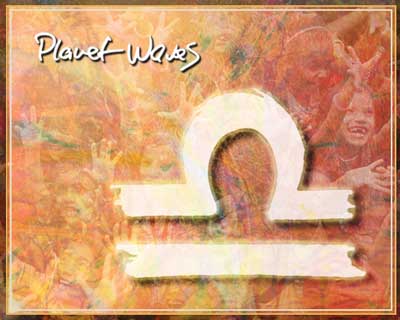 Libra (Sep. 22-Oct. 23) — Speaking of mirrors (see Virgo please), planets are gathering for a spectacular Aries New Moon in your opposite house/sign — the realm of partnership. Most significantly, your home planet Venus is among the entities transiting this opposite territory, which is you looking back at yourself from the standpoint of the other, or you looking at yourself in the reflection of your environment. I will include the chart I am using so you can see just how much emphasis is to one side of the figure. This is the angle where you encounter people; it's the world you see and walk around in. There's lots going on there, and plenty to explore. Yet when you do, it's going to feel a little edgy, and just a bit risky. The setup is perfect for you to consider the ways that freedom is thought to be dangerous. The way I read these planets, the freedom in question is the kind associated with being liberated from your self-concepts. This can be shocking, liberating and disorienting; and whatever situation it describes is a chance to surrender some of your moorings that have held you to your notions of who you are. What you need the most is flexibility. To make the best use of these aspects, it would be healthy to embrace a touch of, "I don't know what's going to happen, but I'm willing to find out." Borrowing from Joni Mitchell, another way to say this is, "I don't know who I am, but life is for learning." As you explore life under the influence of this astrology, remember the profound question relating to how much of what we perceive is projection, and how much is actual, direct experience. Be aware, at least, that you see everything through your personal filters and lenses of consciousness.
Aleister Crowley said that the essence of the sign Libra is the drive for justice. Tap into your essence with this reading, and bring balance to your world.

2020-21 Libra Astrology Studio: Notes to Myself
---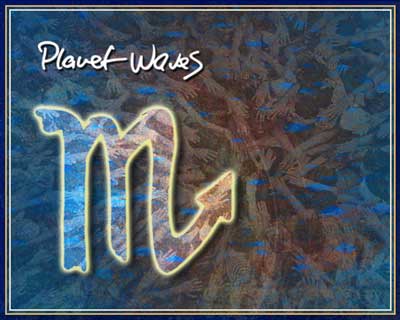 Scorpio (Oct. 23-Nov. 22) — There is rarely an equation for contentment that can be said in a few words, but for you, there is one: your work must be relevant to you. You must have work in which you can fully invest yourself. That means a place you belong, an activity you value, where you learn constantly, and where you can bring the best of who you are. Your work must also support your health rather than wear down your energy, your natural immunity, and your spirit. You are a clever person, even shrewd. You know how to survive. You probably are good at making money. And for a fixed sign, yours is the most adaptable of them all. So that means you have an added capacity to compromise your values, which in this case is your spiritual journey back to yourself. How would your life feel if you woke up every day and knew you were doing something meaningful, that could only help the world, and help you grow into who you are? This is not an easy path. Anyone who is on this journey will confirm that. There is tremendous responsibility involved. For many that is too much of a burden. There can be a cost to what you previously thought of as your freedom. You might not get holidays off. You might work till 11 pm every night. When you're doing the right thing, you gotta do what you gotta do. How do you feel, reading those ideas? Are you interested? Scorpio is on a path of maximum evolution. Scorpio is on a path of maximum evolution. You are not on vacation at this time on this plane of reality. You are here to learn and become by doing what is the most necessary at this time, which happens to be what is most necessary for you. Isn't that fortunate?
Scorpio is an odd hybrid, both a product — and an instigator — of evolution. Purchase your latest reading to delve deeper into the mystery of yourself.

2020-21 Scorpio Astrology Studio: The Scorpio File
---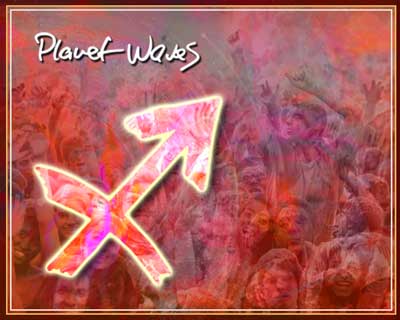 Sagittarius (Nov. 22-Dec. 22) — There comes a time in the life of every artist when they become the art they create. The poet becomes the poem. The painter becomes the painting. The sculptor shapes and forms herself through her work. At this stage of growth, the artist and the art are inseparable. While you may not consider yourself a poet or an artist, this is the phenomenon that is taking over your life right now. This is where you're being invited to get real. To get paint on your hands. To dig into the clay, the dirt, the stone, the colors, the forms, the shapes, the textures — and gradually come to understand yourself as you do. There is also a sexual element to this, for those who dare to explore their eroticism as a path to self-knowledge. I rarely notice anyone else write or talk about this, and the silence is making people deaf to a simple, useful and time-honored idea. Sexuality is a gift to humans on many levels, though often accepted under only three circumstances: reproduction, something offered when in-love, and the supposedly meaningless hookup. There is a vast space between these polarized "legitimate" options. It is a space of awareness, creation, and exploration. You will know you are there because you can experience curiosity for its own sake. You will know you are there because guilt and jealousy are not a factor. It is OK to say, "I want to experience this," and do so, and learn something about yourself and about life. You might do this alone, or with someone else, or more than one person. The central idea is: direct experience, that you create for yourself, which is ultimately about you.
Sagittarius, yours is the sign of the quest, the far away and far-out. Purchase your reading today and continue your adventure with the stars as your guide.

2020-21 Sagittarius Astrology Studio: Live from the Galactic Center
---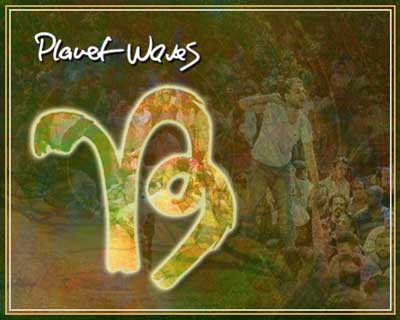 Capricorn (Dec. 22-Jan. 20) — If you are wondering what is going on now, I can share a theory: you are trying to connect to your roots, and in the process, heal your connection to life on the deepest level. This does not happen all at once, and you've been in this phase of the process for a few years now, since Chiron entered your 4th solar house. Yet you are being drawn ever-deeper into something you may not fully recognize. There are three main areas where this might express itself, though it's all the same thing. One is searching for your confidence, which to you may feel like security, and which I would define as fidelity to yourself. Another is feeling the pain of the Earth. The ground we walk on is struggling to support our lifestyle, though we rarely hear this calling. I would suggest making some contact with the actual planet, the rocks and dirt and trees, and finding a moment of peace there. Last is a connection to your family roots. There is something trying to come through you, and it's been striving to get your attention many different ways. You could be mistaking this for identifying with your culture or heritage. That is the costume layer. Your astrology is calling for you to explore your origins deeply, including the actual people who came before you, going past the level of your great-grandparents if you can. Here is the operative equation: Imagine the world that they were in. Find out something about it. If you're looking up an ancestor born in 1920, learn what it was like to be alive then. Project yourself into that world, and project them into your world: imagine how they would feel where you are in life. That, and keep connecting to the ground beneath you.
We depend upon Capricorn to hold things stable. But you're not as boring as you like people to think you are. Unearth your inner revolutionary with this reading.

2021 Capricorn Astrology Studio: One Night Only Kala Sarpa Yoga
---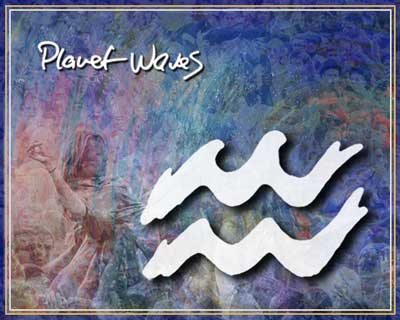 Aquarius (Jan. 20-Feb. 19) — The most important thing you can learn at this time is how to take some pleasure in admitting that you were wrong about something. Aquarius identifies strongly with its ideas (Aries on the 3rd house). You identify so strongly that you can think that if you are incorrect about something, you are personally wrong or somehow flawed. Yours is also a fixed sign, and the archetype of energy patterns and social patterns that tend not to bend. You now have Saturn in your birth sign. There are a few different ways to respond to that, though I would (being a great fan of Saturn in Aquarius) suggest you learn how to bend, so that you don't break. Integrity means strength, and in the case of a bridge, a skyscraper, or a human psyche, that also means being able to flex with the elements and the times as they change. Unlike a physical structure, a human mind must grow, evolve, and learn constantly. Learning means change. Growth means change. And learning means replacing what was not correct, or what you've discovered no longer works, with what is right and true for you now. This too will be a temporary state of affairs. Saturn is widely reputed to be about being stuck. In my considerable experience, there is no better agent of change. Saturn gets results, whether the easy way or the hard way (it really does not care). Now is the time to make the changes you need to make. Now is the time to make any necessary adjustments to your character, your way of life, your personal conduct, and your ideas about yourself. Stick to the bottom line. Saturn surely will.
You're not after progress for its own sake; Aquarius is the discriminating embracer of innovation that works. Get your reading and be brilliant.

2021-22 Aquarius Astrology Studio: A Reading For Our Moment
---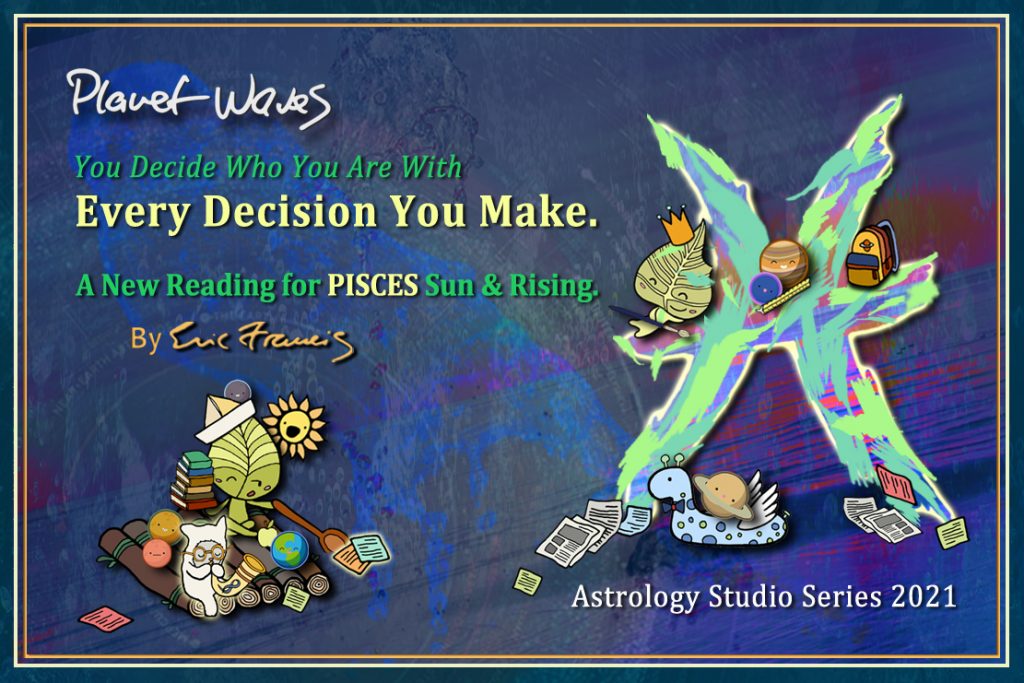 ---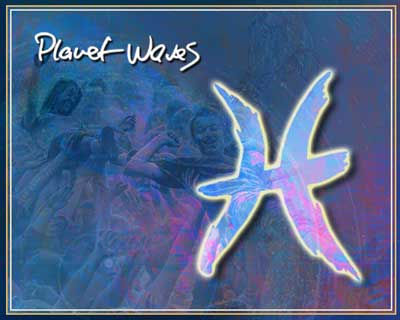 Pisces (Feb. 19-March 20) — If you're focused on money, you're on the right topic. Yet in the life of a Pisces, everything has a spiritual dimension; everything is a metaphor, and for you, this is about self-worth. Every decision you make is a reflection of who you think you are. At this time, this relates to every financial decision. Make each and every one on the basis of your values, as if each decision related to money is an amendment to your personal constitution. You now have Chiron moving through your second house. This is a long-term transit, though it's well under way, and well past time for your full involvement. One critical theme here is documentation. You want every fact, and every figure, in perfect order. Know exactly what you earn, what you spend, what you have, and what you owe. Know your plastic from your cash. And remember that, like packing your bags on the way to meet your guru for the one and only time, every part of the process is integral to the spiritual aspect of this work. Let your accountant or bookkeeper be your Jedi instructor. Become the master of your life by becoming the master of your money. This is the exact opposite of materialism. This is about your health, your sanity, and your ability to participate in society. It is about having calm in your life rather than chaos. It's about making your own decisions, based on what you know to be true about yourself. Here is the secret to Chiron. It represents the one thing you must fix about any system, with the caveat that if you don't do that thing, the system falls apart. Therefore, thread the needle of self-esteem and finances and you cannot go wrong.
The hidden realm is vitally important to Pisces: in a sense it is your home. Find your way back home, guided by your latest reading.

2021-22 Pisces Astrology Studio: Every Decision You Make